As a fan of the famous Game of Thrones series and a patriotic Indian, we couldn't help but find some co-relations between the hugely popular character of Game of Thrones, Khaleesi and the Indian Prime Minister.
Here are some of the things that Khaleesi & Modi have in common, enjoy.
1. They both love travelling so much that they might get a 'Wanderlust' tattoo anytime now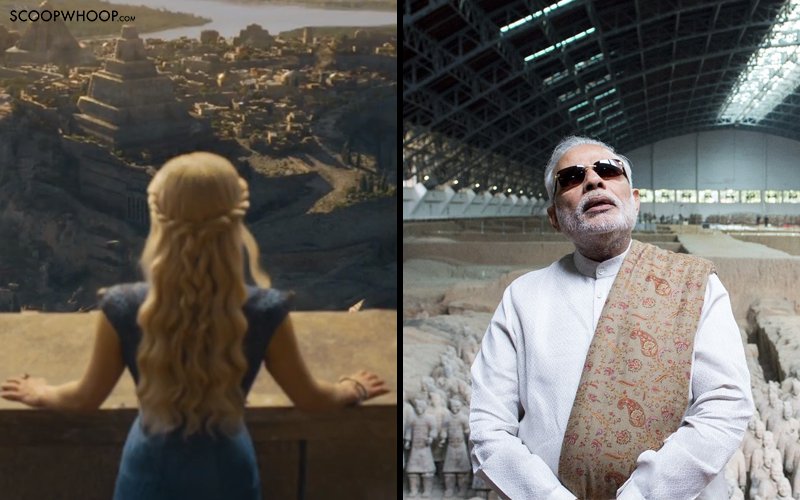 2. Both of them are really good orators, their speeches always end up with either standing ovations or people bending & accepting them as their new leader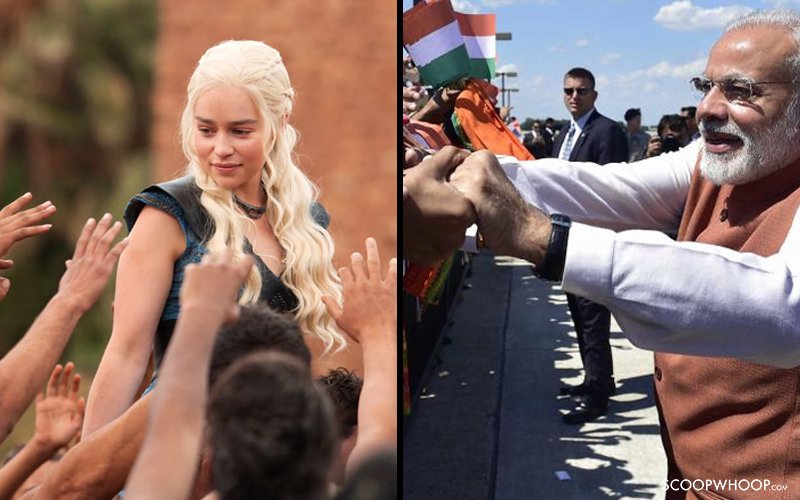 3. They have made many foreign allies. Well, to be famous & get your work done you need to be pretty diplomatic in your relations, right?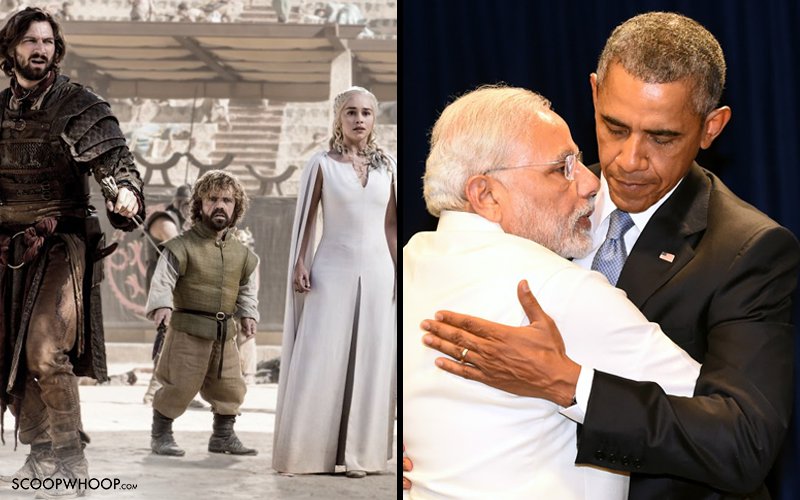 4. Blessed to have trustworthy sidekicks. Whether its Amit Shah or Ser Jorah they can even kill for them, not really in Amit Shah's case, or could be?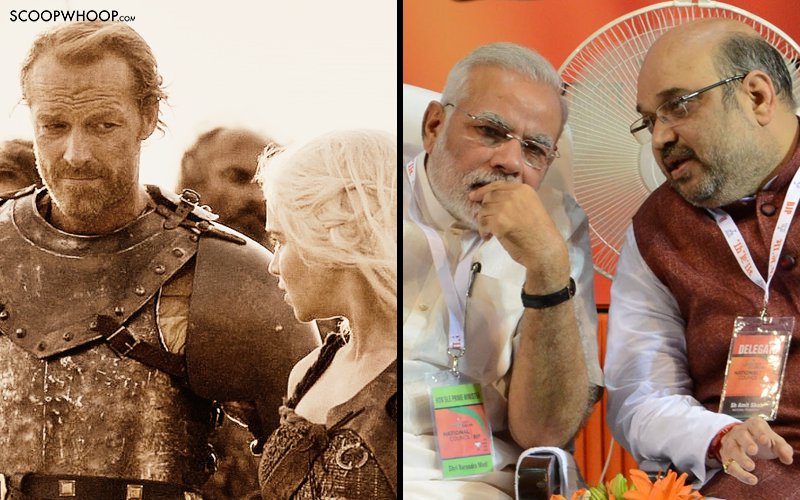 5. They have unique hair. Silver & grey makes them stand out from the crowd
6. Both of them were victims of arranged child marriage when they were underage. The marriage wasn't much successful for either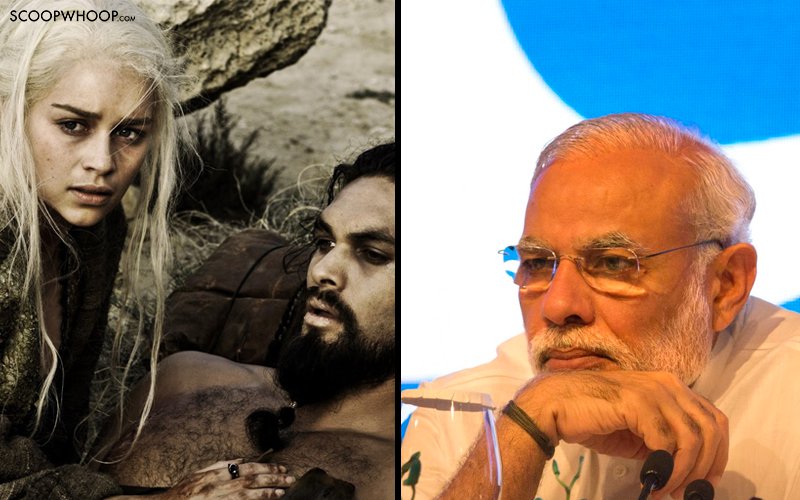 7. They are privileged to be worshiped by many, a great leader always has an army of devotees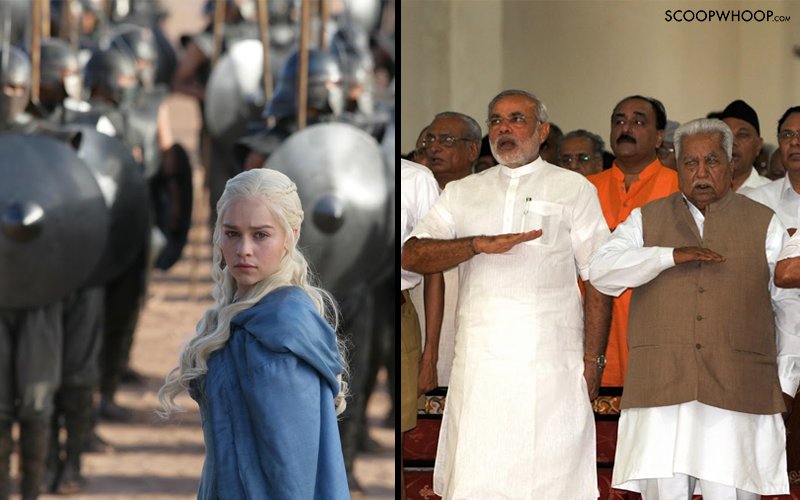 8. Epic journey of rising from extreme circumstances to rule. Khaleesi's parents were killed & Modi sold tea at first but then both made it big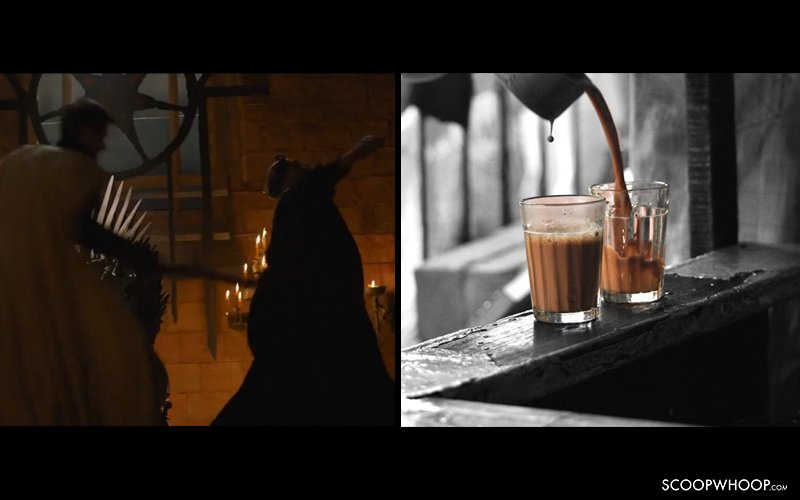 9. One way or another, they both are just crazy about flying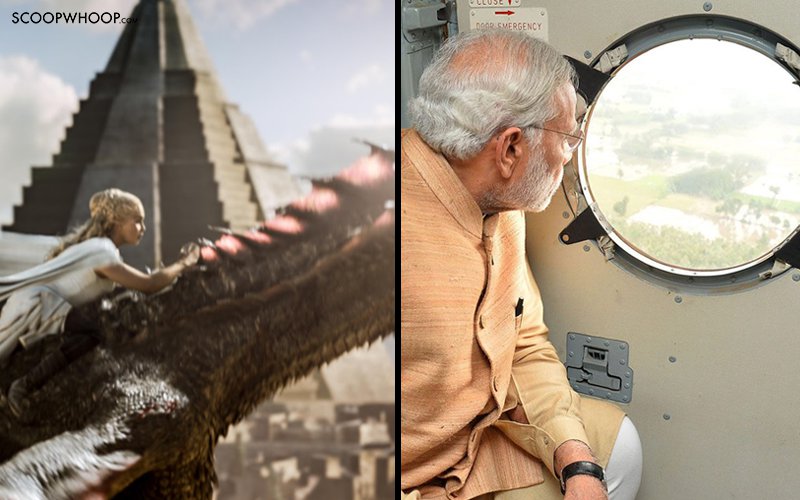 10. People are wary of them even in foreign lands. Both of them are feared by many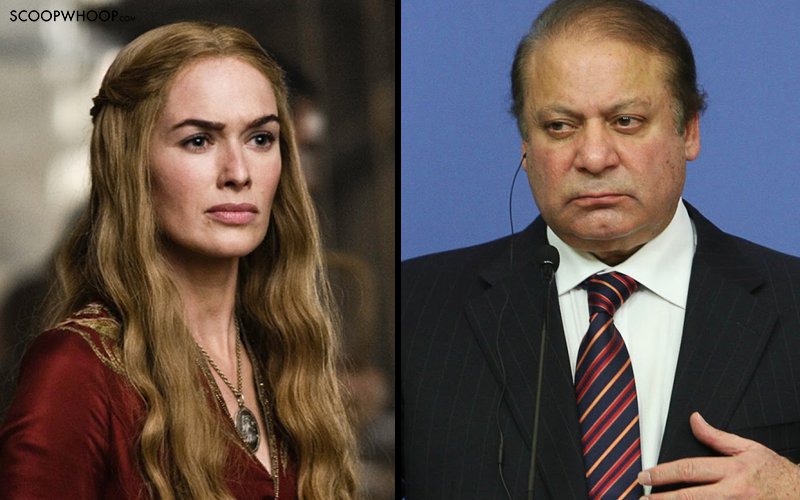 11. There are people obsessed with them, whether its other Khals or Arvind Kejriwal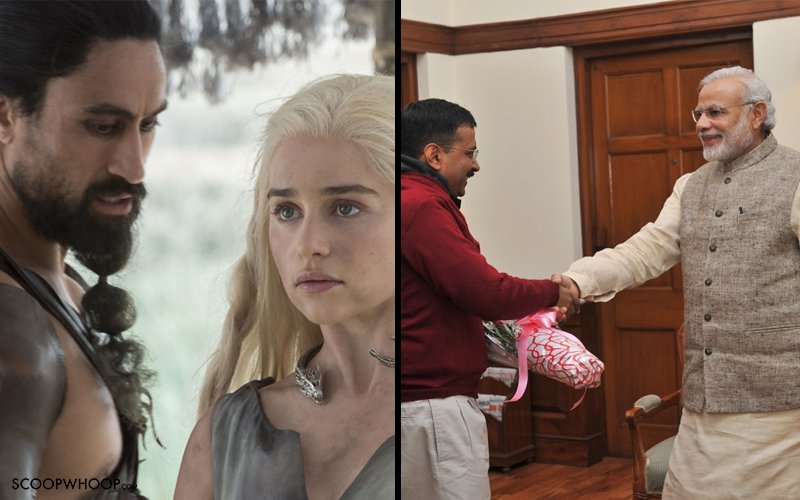 12. They care for animals a lot. Khaleesi is the mother of dragons & Modi Ji considers cow his mother
13. Great leaders are always about bringing change, both have a reputation of banning things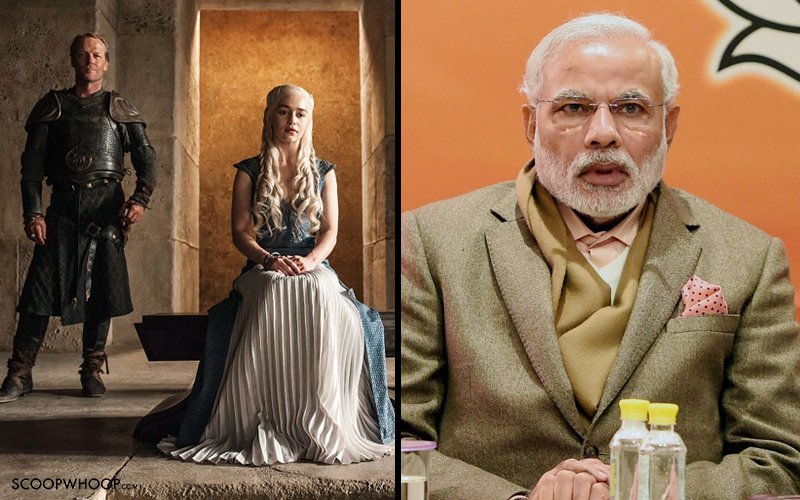 14. To connect with people in foreign lands they both learnt a foreign language, Khaleesi started speaking Dothraki & Modi Ji started speaking English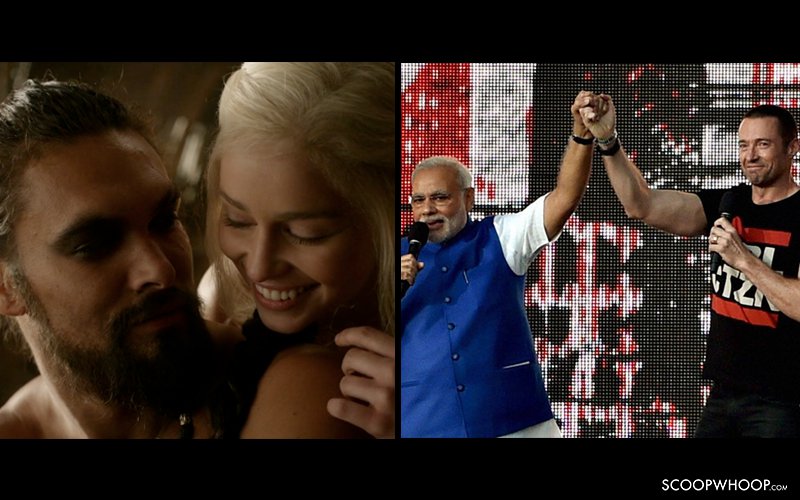 15. To gain their position they gave people a hope for Achhe Din, whether it was ending slavery or corruption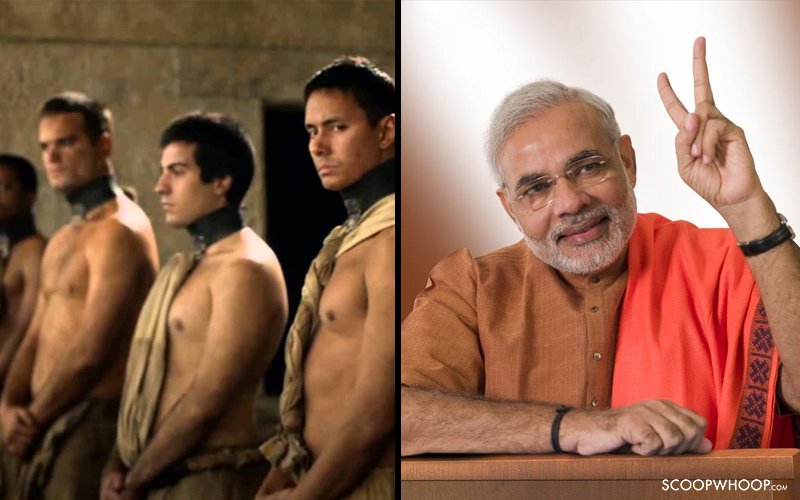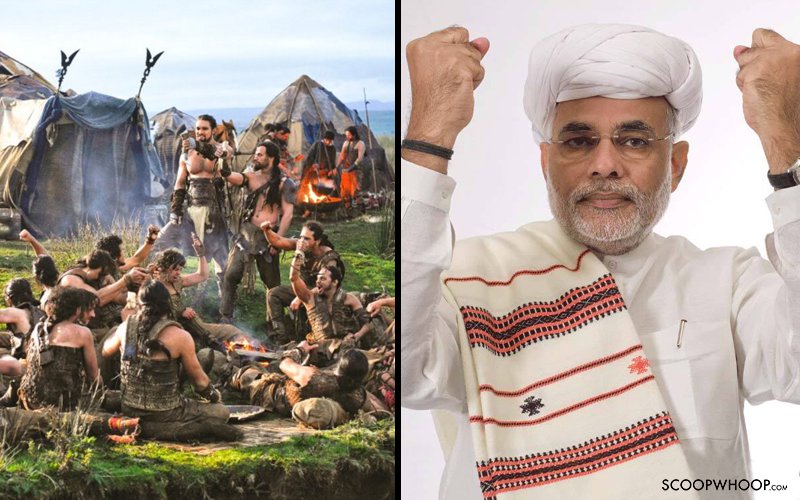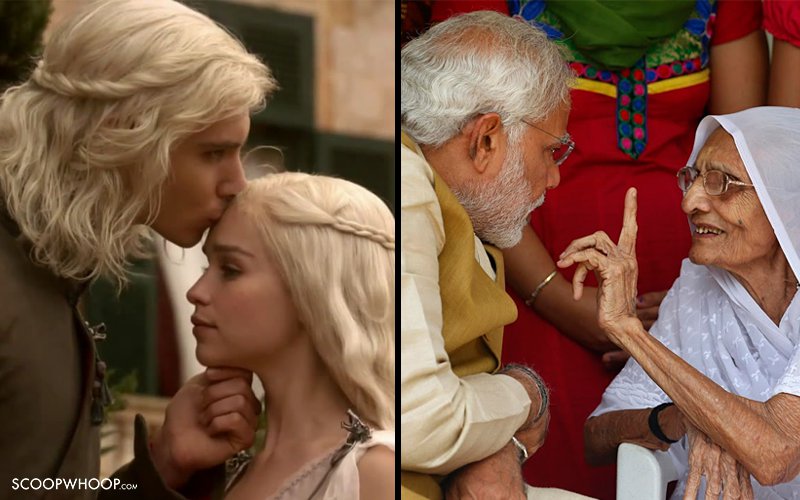 18. They had a huge wave before coming to power, immense support behind them for gaining the respective positions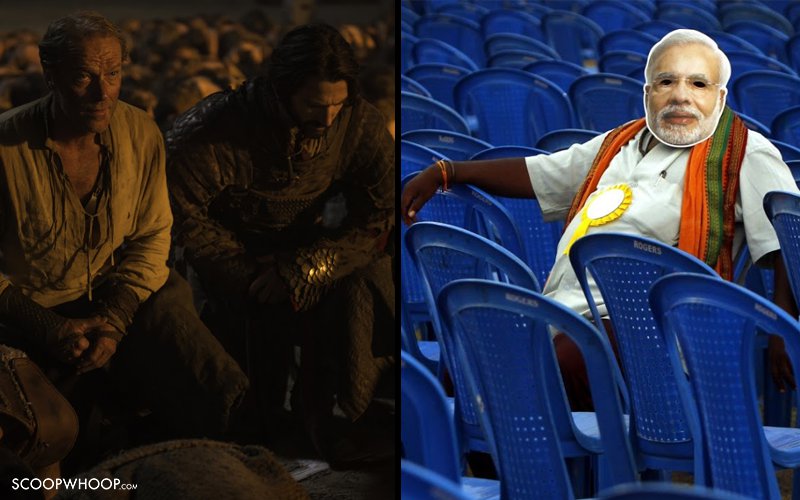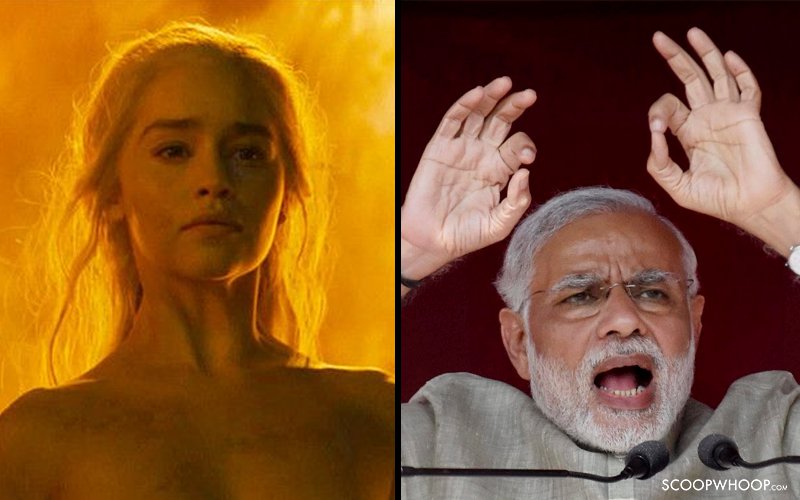 20. You get a lot of hate if you say anything bad about them, after all they have a big following