"Ek chappal thi, anjaani si, pairon mein woh padhti thi. Jab bhi pehno usko, soft-soft wo lagti thi. Jab bhi utaaro tum usko, ek hi sawaal woh karti thi… yeh dress code kya hota hai? Yeh dress code kya hota hai?"
Seriously, yeh dress code kya hota hai? Last time I checked, dress code wasn't short for 'you have to wear something that's uncomfortable AF'! 
You go out partying on a Saturday night and you can do anything. The possibilities are endless. You can listen to jazz, dance to desi hits or do a sit-down scene. You can do everything but YOU CAN'T WEAR FLIP-FLOPS.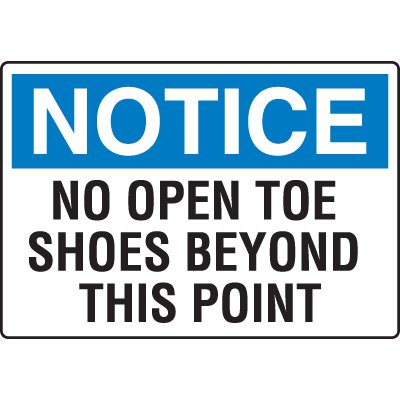 Every club, every party, in fact, every single place looks down upon flip-flops. 
Sometimes, if you go to a mall wearing flip-flops, you'll be pestered with thoughts of log kya kahenge! Don't even bother trying to enter a fancy hotel, please. Officially or otherwise, it's the security guard's duty to first, stare the f*** out of you and then frisk you with major suspicion because if you're entering the hotel wearing a chappal, how can you not be a rookie, right?
It's like, you can't go anywhere wearing them, without inviting a million stares.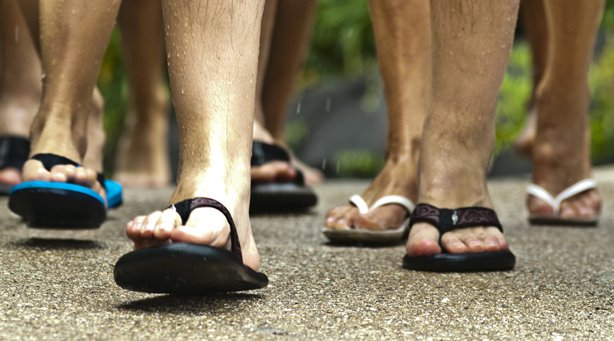 But what is even wrong with flip-flops? 
They're more comfortable than most of the expensive shoes around. All the red soles from Christian Louboutin's collection can't ever match up to the comfort of Adidas flip-flops. And considering that more than half of India has tropical climates almost throughout the year, isn't it advisable to wear footwear that lets your feet breathe? Or is foot stench the newest trend in town?
Even at work, isn't a person's comfort one of the foremost requirements for them to work at their optimum? If you're constantly asking your employees to stuff themselves in formal things, don't crib about lack of productivity. If I'm constantly twirling my toes, how can I focus on your balance sheet?
As for a party, how is a person going to dance the night away if he's stuck in shoes that don't let him be? Also, why?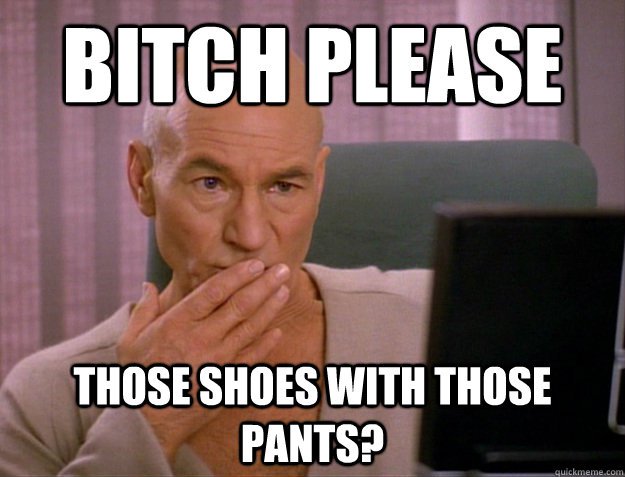 Besides, no one's wearing Lakhani chappals to a party anyway. Flip-flops are a legitimate fashion statement and various brands now manufacture the same. These new-age chappals look good, feel amazing and go well with most outfits. Clearly the fashion police is happy, isn't it? 
Why is it that every time we see someone with flip-flops, our first instinct is us to assume he's either shabby or callous? Or worse, both? Why do we always associate leather shoes with financial affluence? 
Since time immemorial, our countrymen have worn open footwear. From Lord Rama to Mahatma Gandhi, some form of flip-flops have been everyone's chosen footwear. Isn't symbolizing leather shoes as proper yet another depiction of our colonial hangover? 
Ideally, it should be an individual's choice to wear what they desire. As for not letting them inside a nightclub or a party, as long as the person isn't a nuisance in any way, how are flip-flops relevant?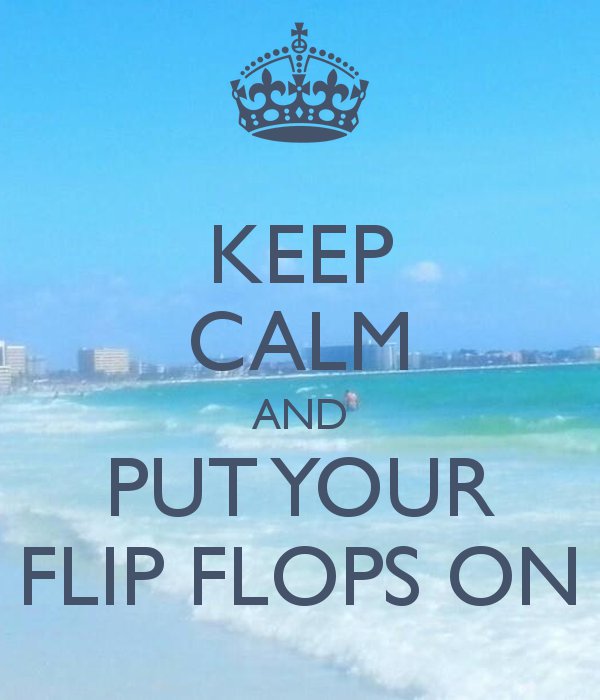 There are many things to judge a man for; chappals should not be one of them.
But if you must judge a man by the 'shoes' he wears, I'm happy being cheap and comfortable. It's better than being painful and sweaty, right?