Wedding photography is so pedestrian. So how does one give it a new twist?
Well, bringing intimacy out of the bedroom, blowjob wedding photography might soon become the new in-thing.
As the name suggests, it captures the bride blowing the groom at a picturesque location.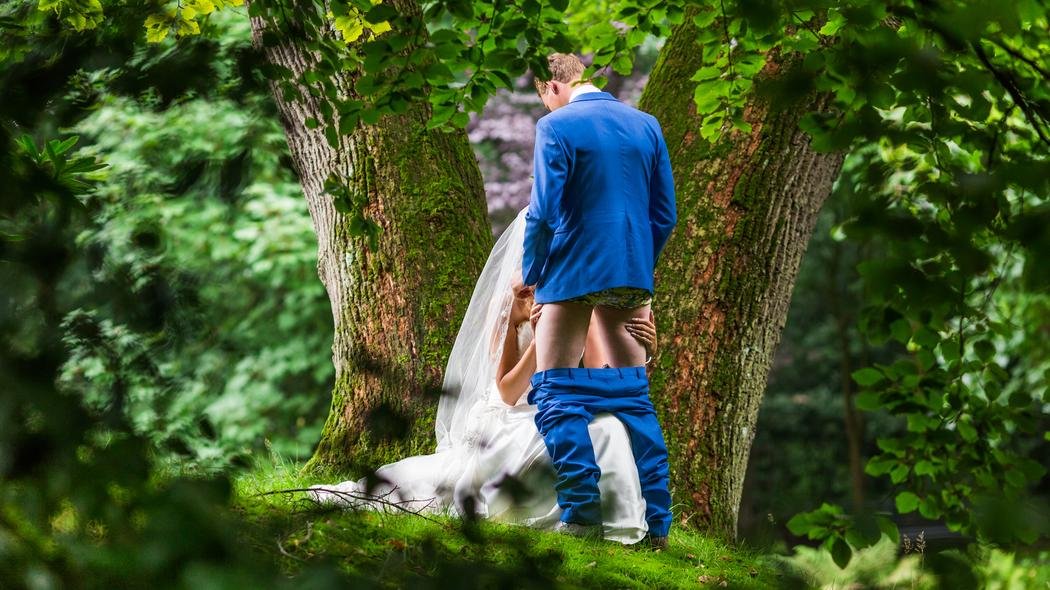 Recently, a photograph taken by Dutch photographer Michel Klooster went viral which shows the bride kneeling in front of the groom, simulating fellatio on him. 
The picture received mix reactions from people.
There was another suggestive photograph of the couple inside a vintage car.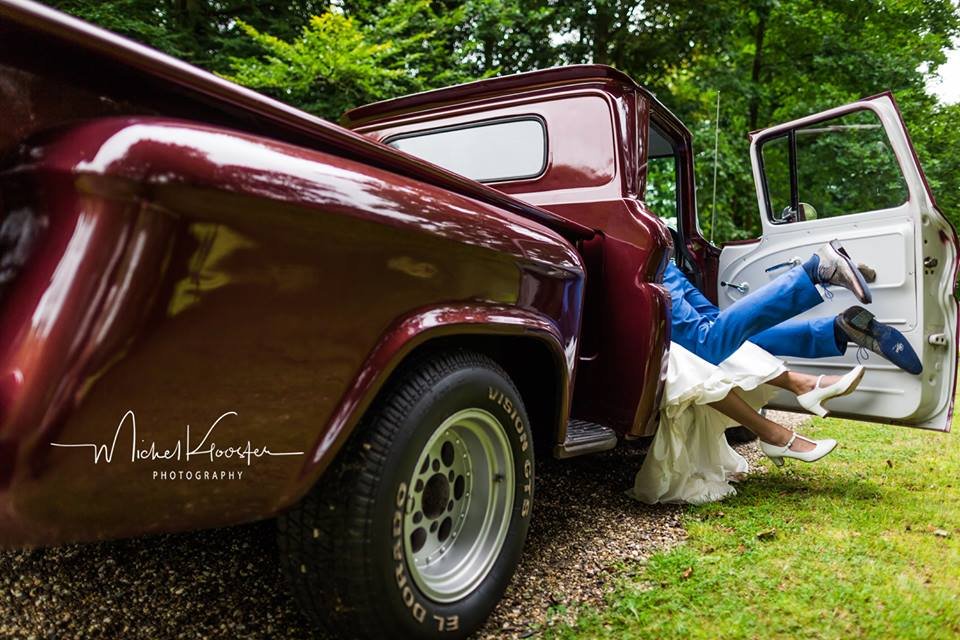 Another couple to try this is Mark and Samantha Simons, who tied the knot earlier this year. They took this X-rated photograph in front of a church.
People praised the couple for their incredible sense of humour.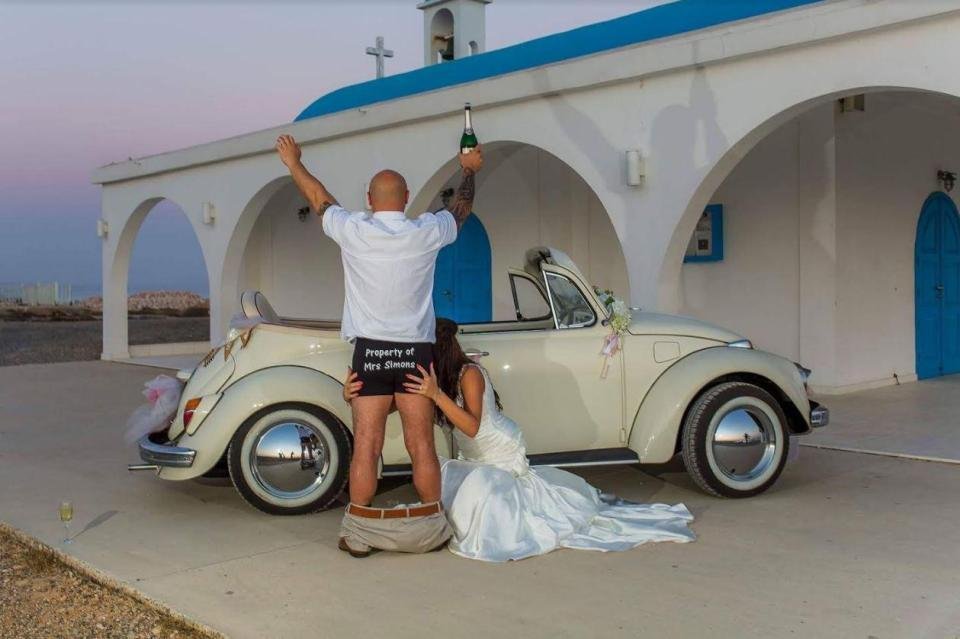 But it wasn't the same with Matthew and Carly Lunn, a British couple who staged a similar act after the civil ceremony at the Greek Orthodox chapel on Rhodes island. The picture shows Matthew with his pants pulled down to the ankles as his bride appears to give him a blowjob.
This cheeky sense of humour did not go down well with the Greek monastery which has since banned all the foreign wedding from taking place at the monastery of St Paul.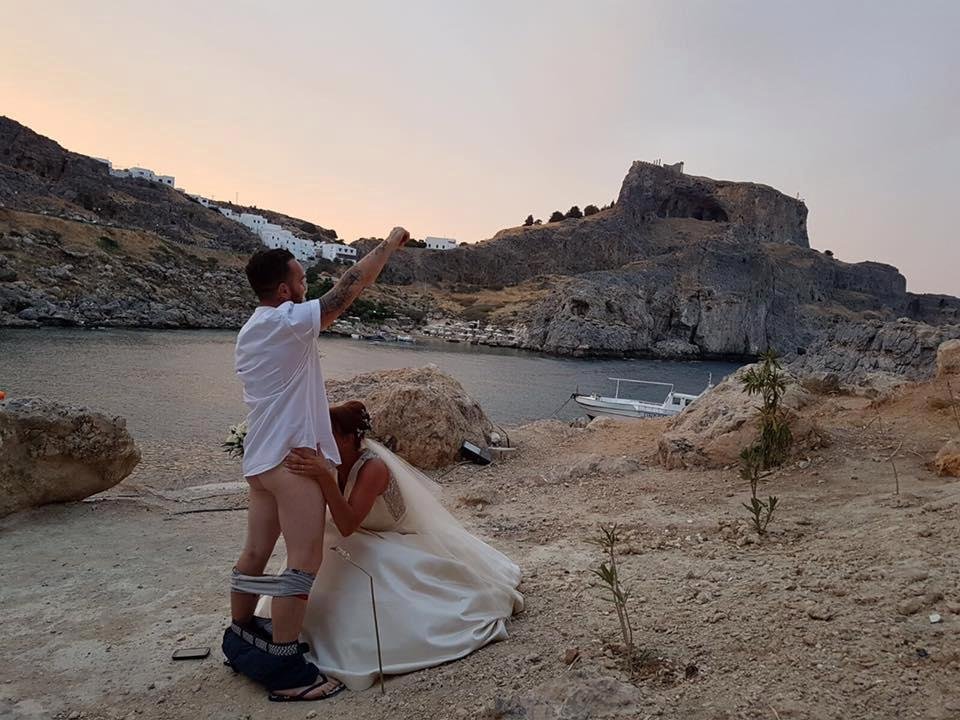 Well, to each their own but I can't be the only one to find this act a little too much to handle?