A pioneer in the field of Assisted Reproduction in India, Dr. Kamini Rao is one of the most reputed and revered figures in the field of medicine. She has specialised in reproductive endocrinology, ovarian physiology, and has the unique distinction of setting up South India's first semen bank.  
She also arranged for South India's first babies born through ICSI (Intra Cytoplasmic Sperm Injection) as well as through Laser Assisted Hatching. Her contribution has been vast, and she has received the Padma Shri award as an acknowledgement of that. 
With the rise of molestation and assaults against women, Dr. Kamini Rao recently wrote a letter to her grandson. Titled, 'Hold the candle,' the doctor, in the letter, urges her grandson to be the change society needs. She elucidates that a woman, by virtue of her birth, should not be regarded as weak. In fact she is entitled to all the rights and duties much like him. 
You can read the letter here: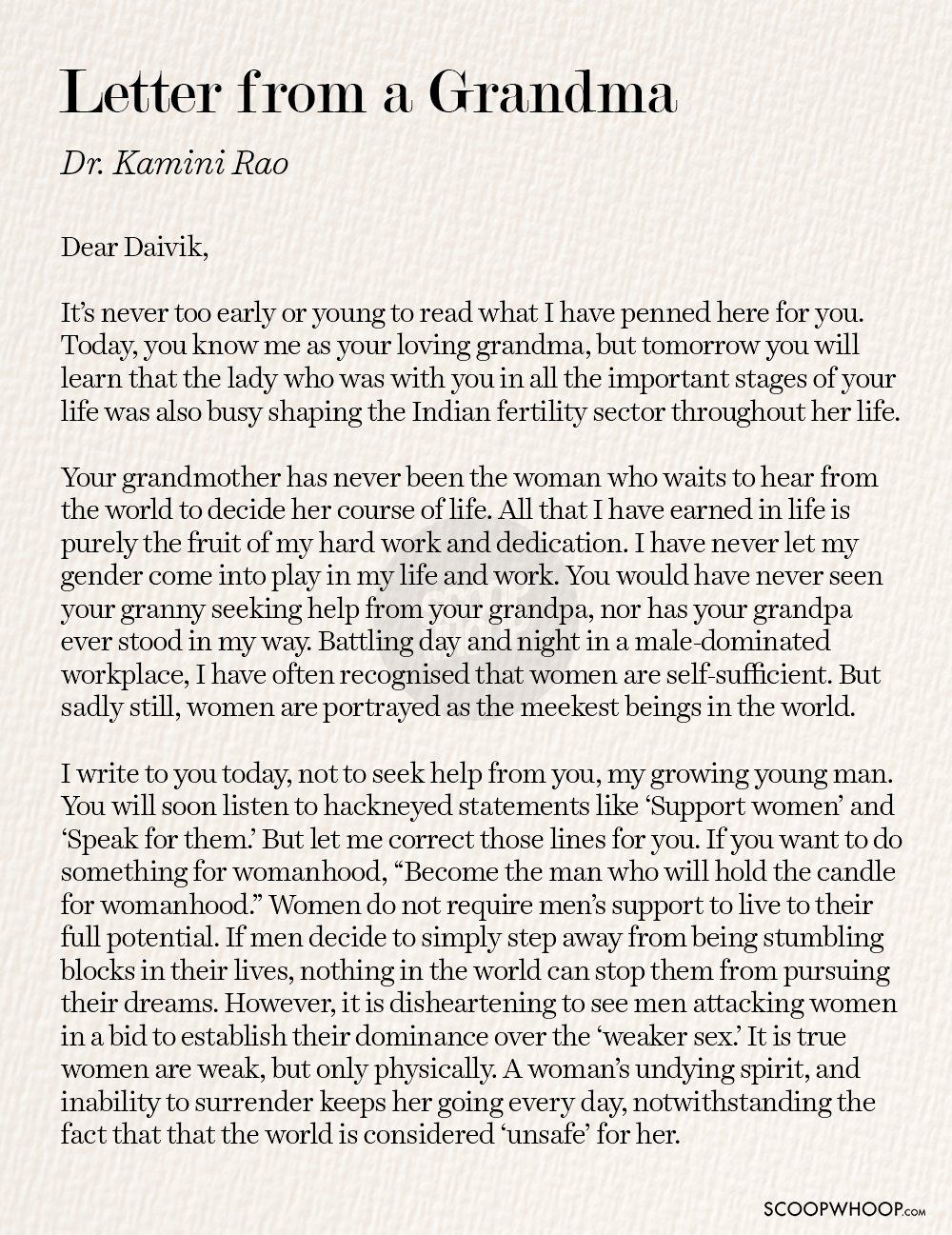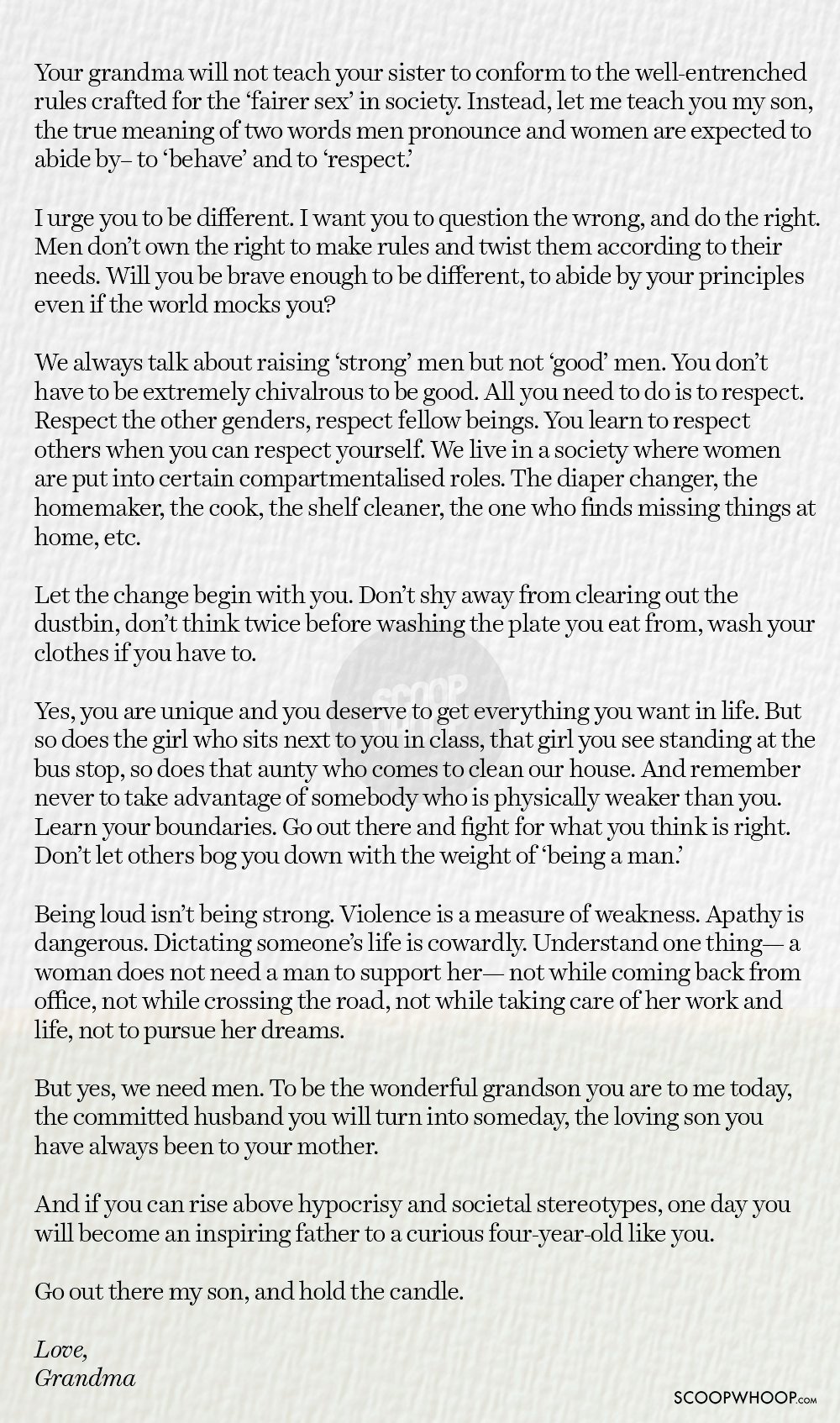 This must be read by all.