These days weddings seem incomplete without pre-wedding shoots. From funky looks to shoots that look straight out of a Bollywood set, couples have done all this and more to get that perfect shot. 
But while these pre-wedding shoots may be gorgeous, it is hard to imagine them as realistic. And this was exactly the thought that struck Vinit and Vishakha as they decided to 'ditch the mundane' and incorporate their favorite element in their photoshoot – their love for food.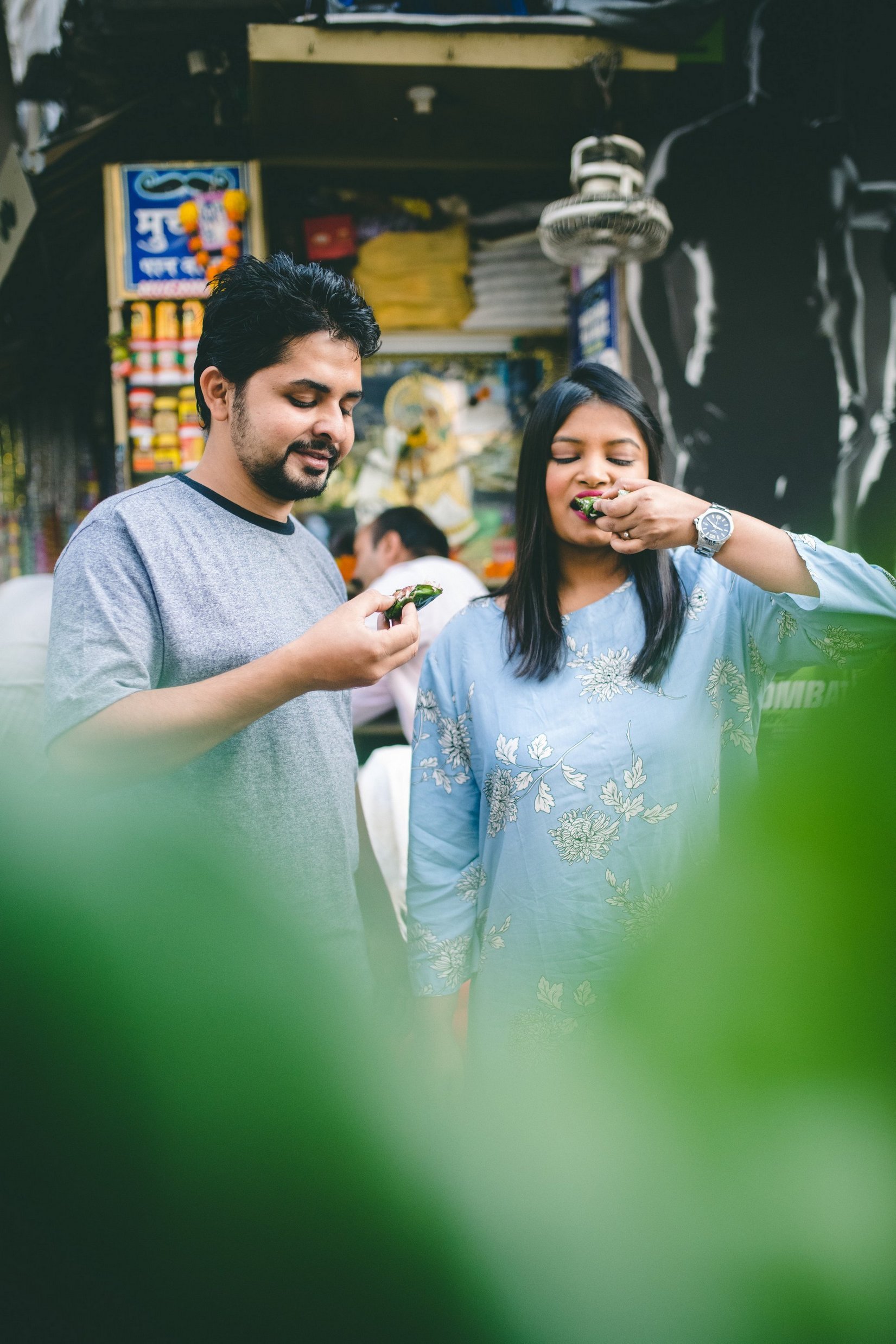 All set to get married on January 21, Vishakha told ScoopWhoop it was actually the constant nagging to diet before the wedding that gave the couple the idea to ditch the traditional and go on 'a food riot' instead. 
Samsara photography managed to beautifully capture the wonderful moments where the young couple celebrate their love for each other over their first love – FOOD! The couple decided to capture their favorite dishes and special restaurants – like the one where they had the first date. 
And we can't help but enjoy the photos as much as they seemed to be enjoying the dishes in them! 
1. Because wedding or no wedding, we need our 'chai'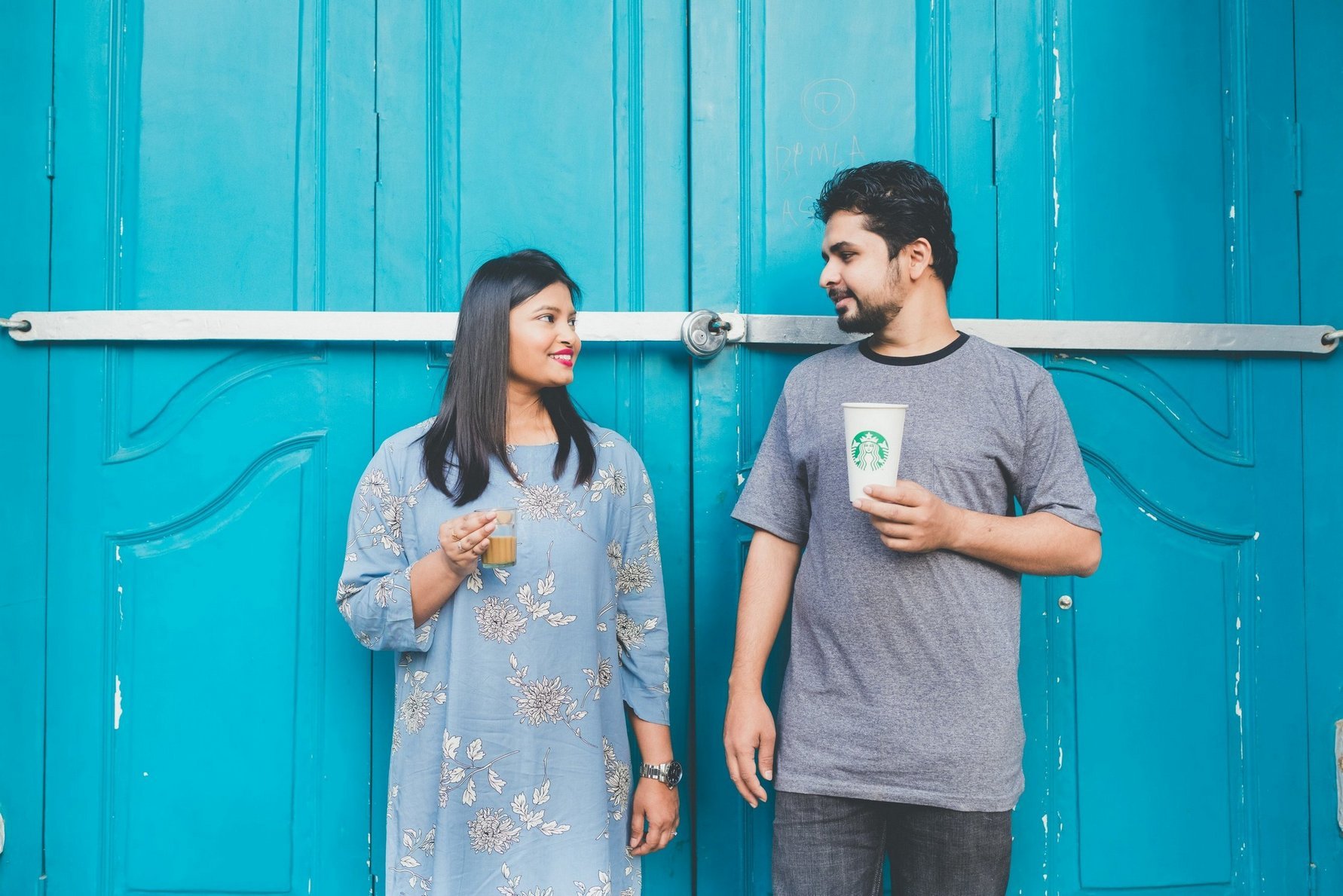 2. The couple wanted to capture their sweet addiction, and we have to say – what a sweet shot.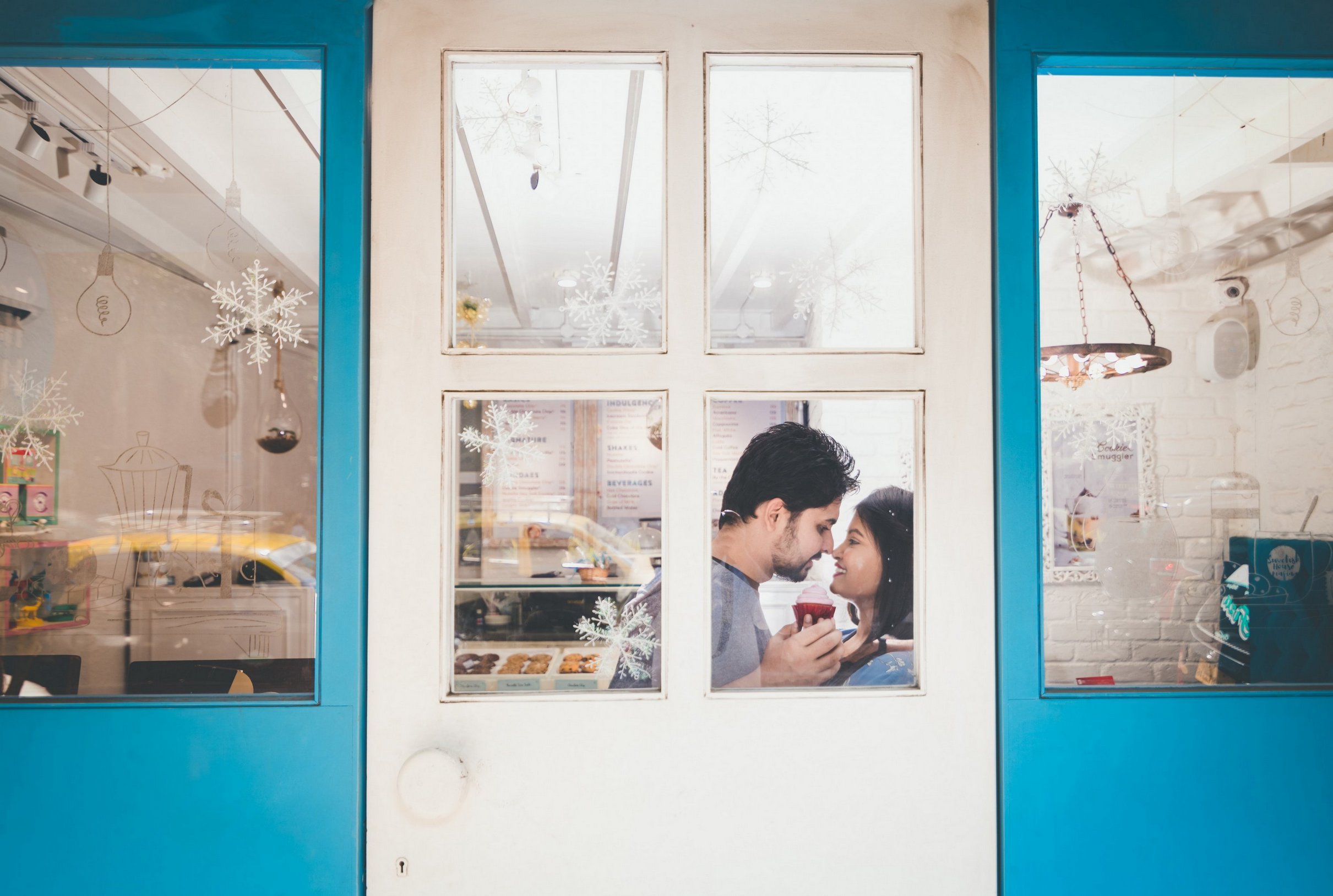 3. The sweet smile of love, donuts and all things beautiful!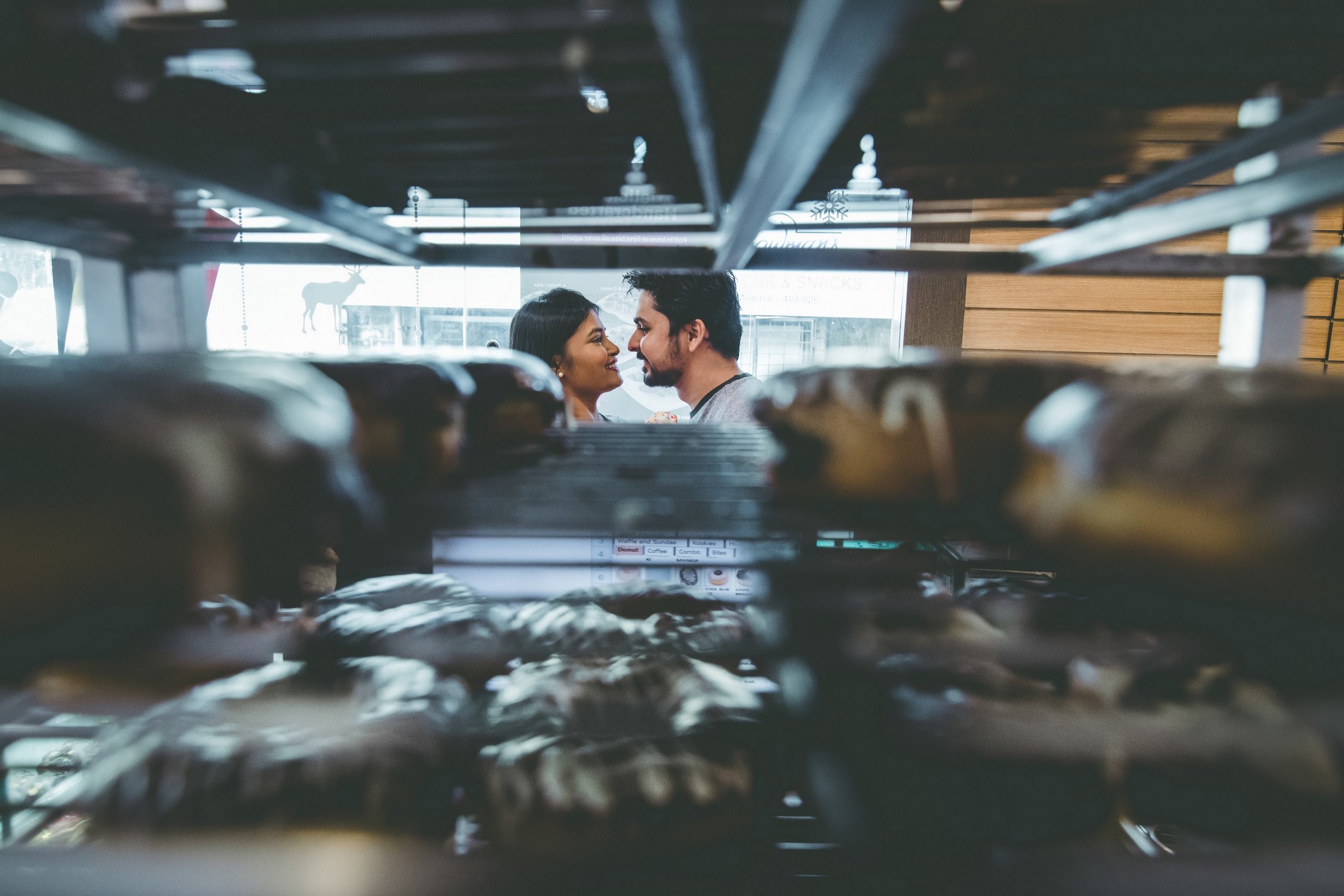 4. Because love is sharing the last paan together.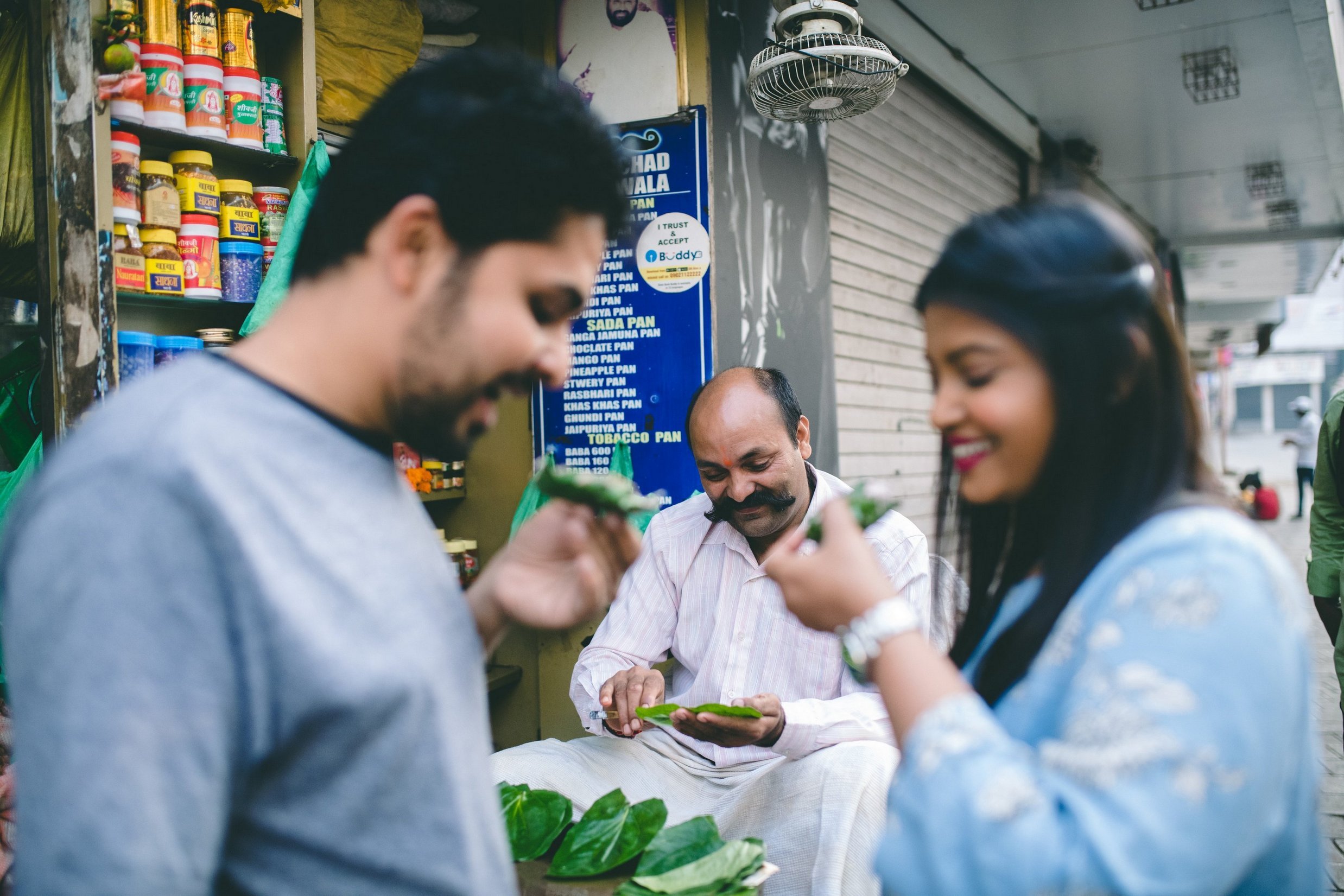 5. We'll share looks of love for each other and for the fish. Talk about yum!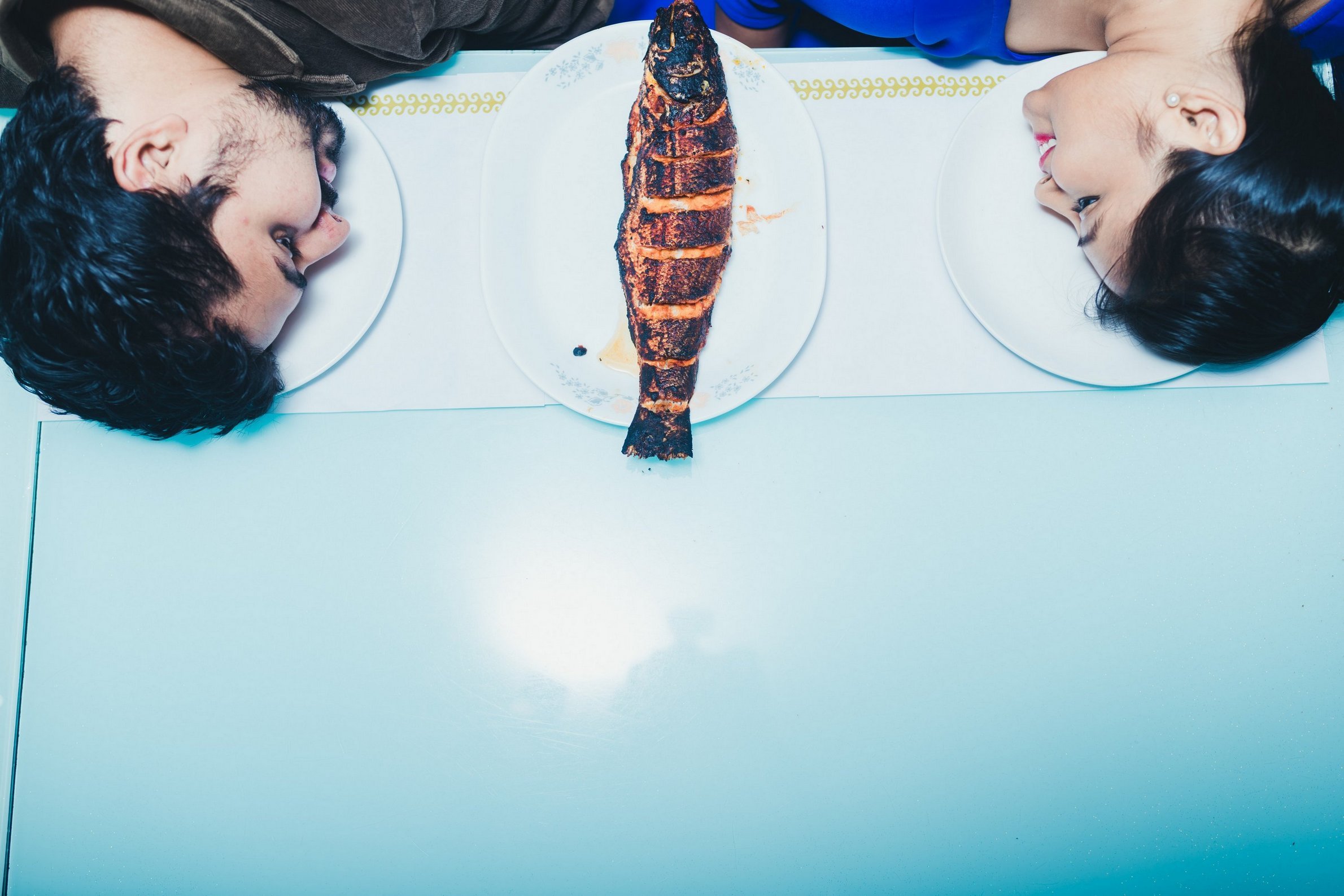 6. The couple wanted to capture all the favorite food places – pedestrian or fancy!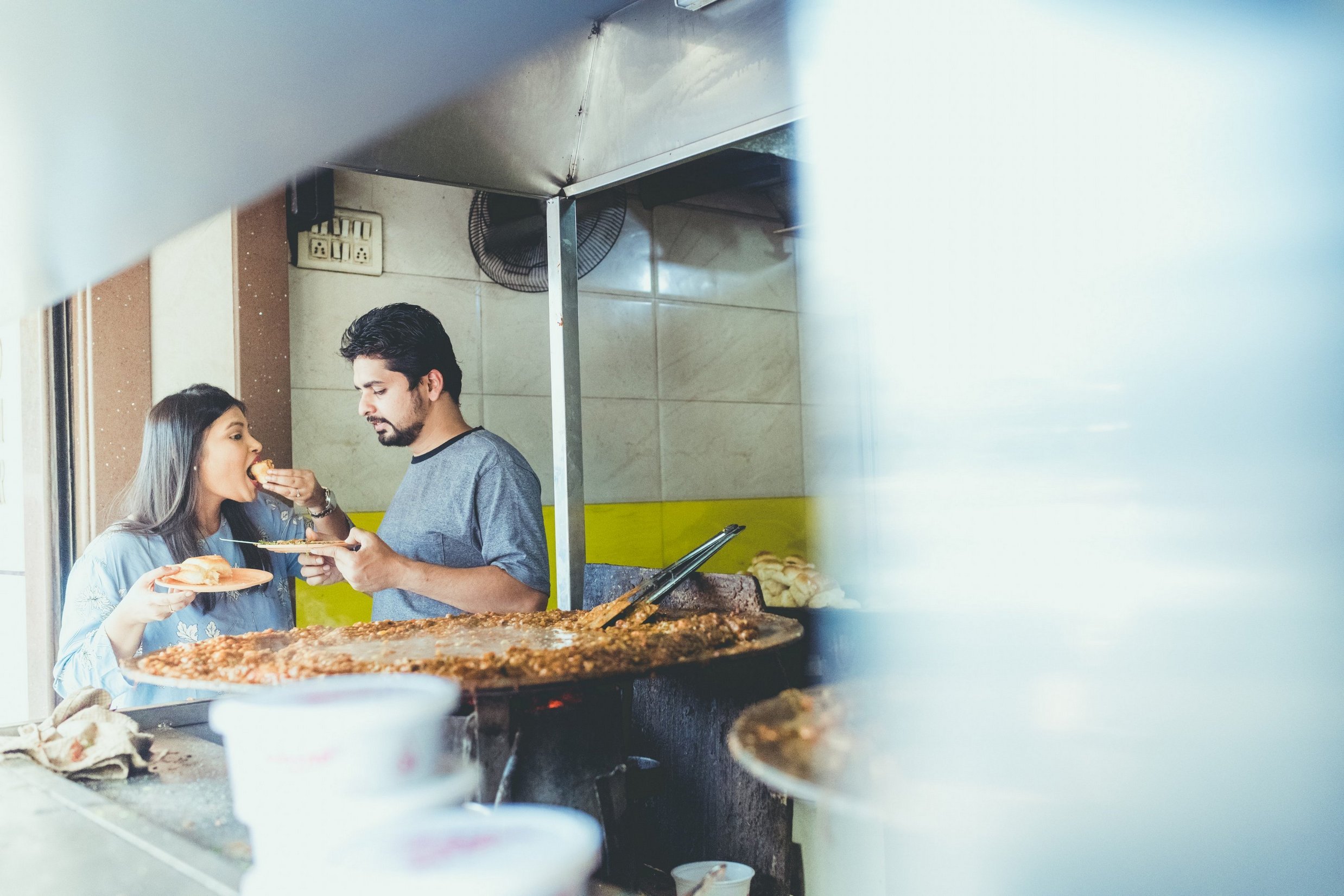 7. And they made sure to incorporate their regular grocery visits in their shoot too.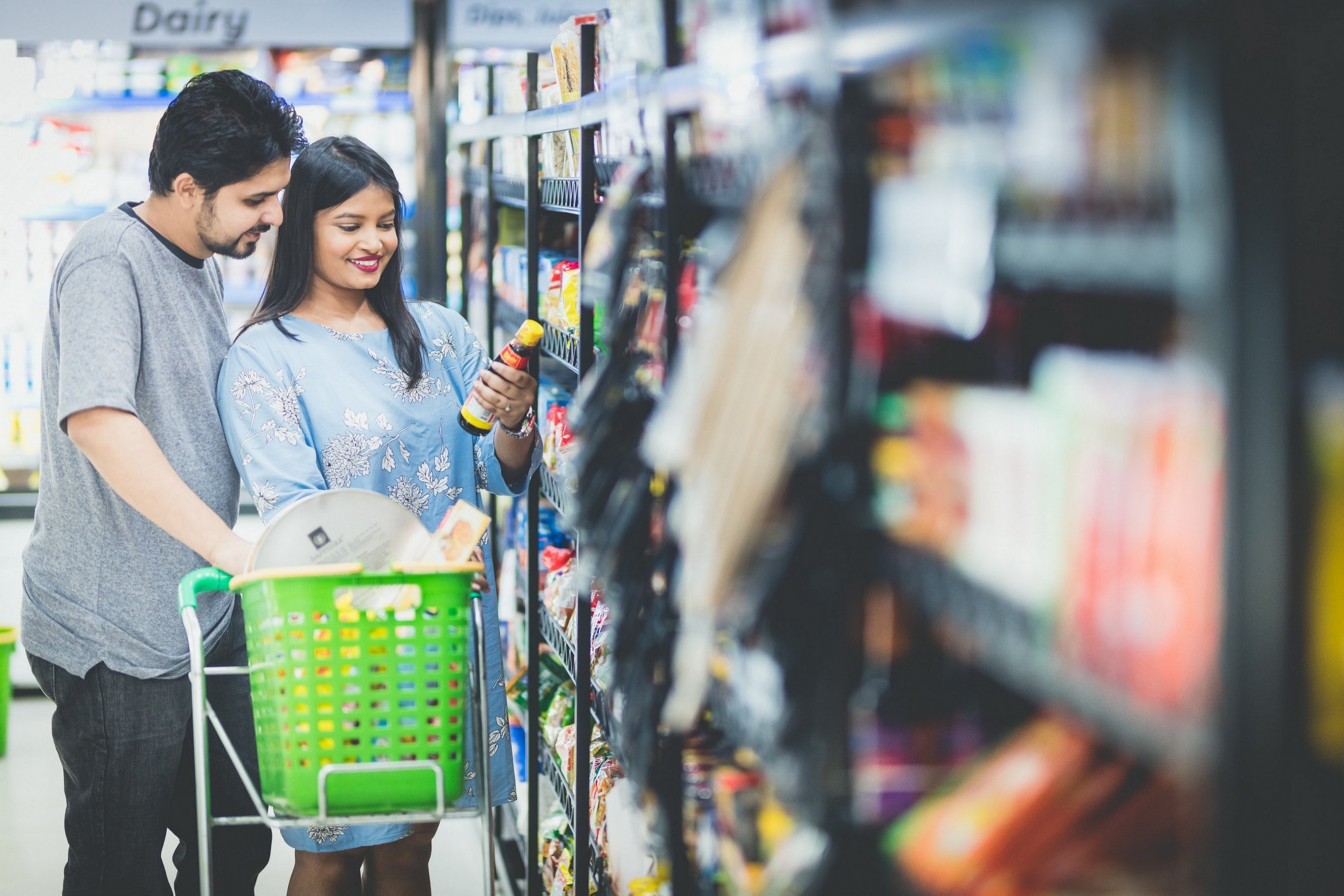 8. Traditional Litti Choka cooked by Vishakha's mom also made it to the list because no food is better than home food.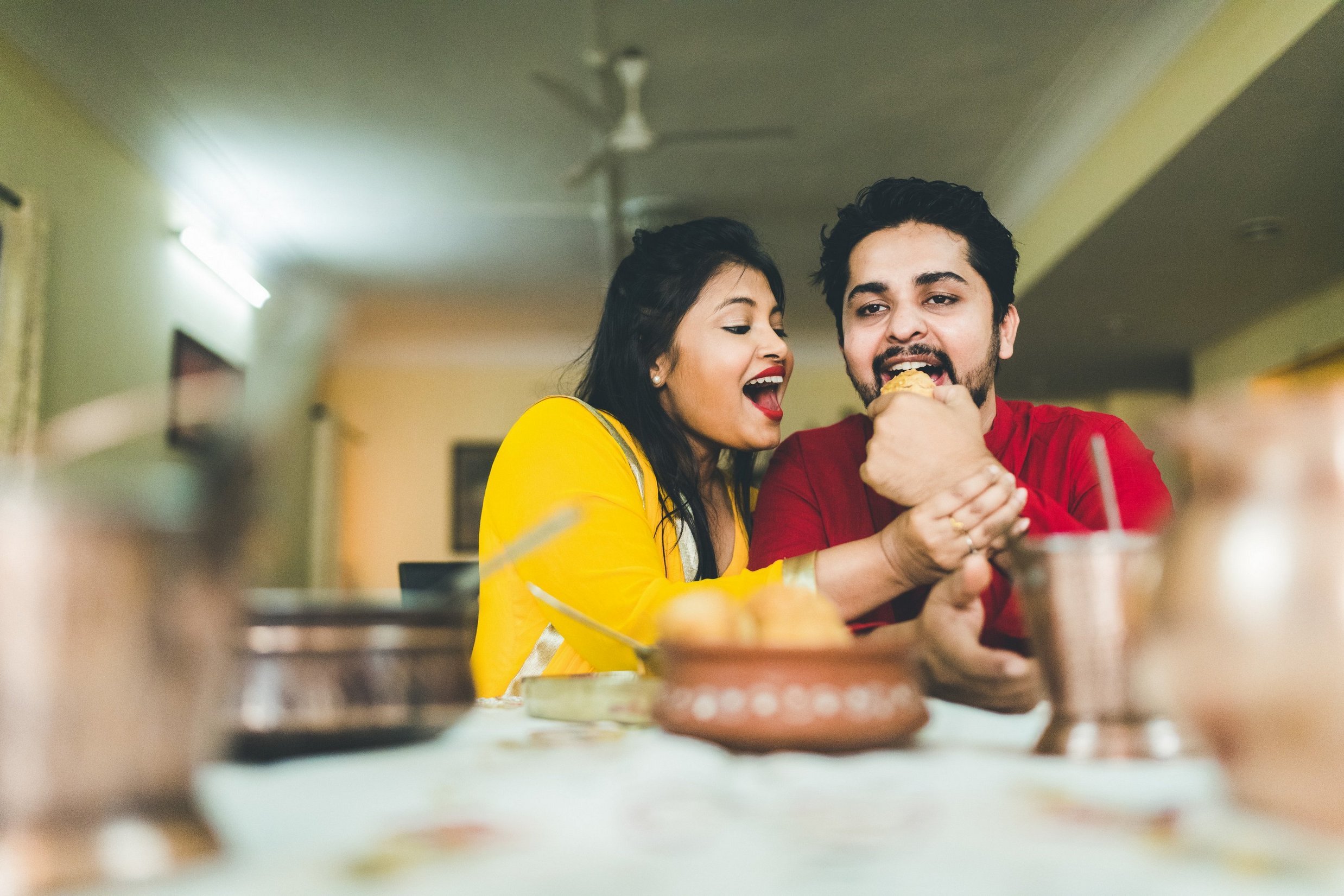 9. Because they look at each other the same way they look at food – with love!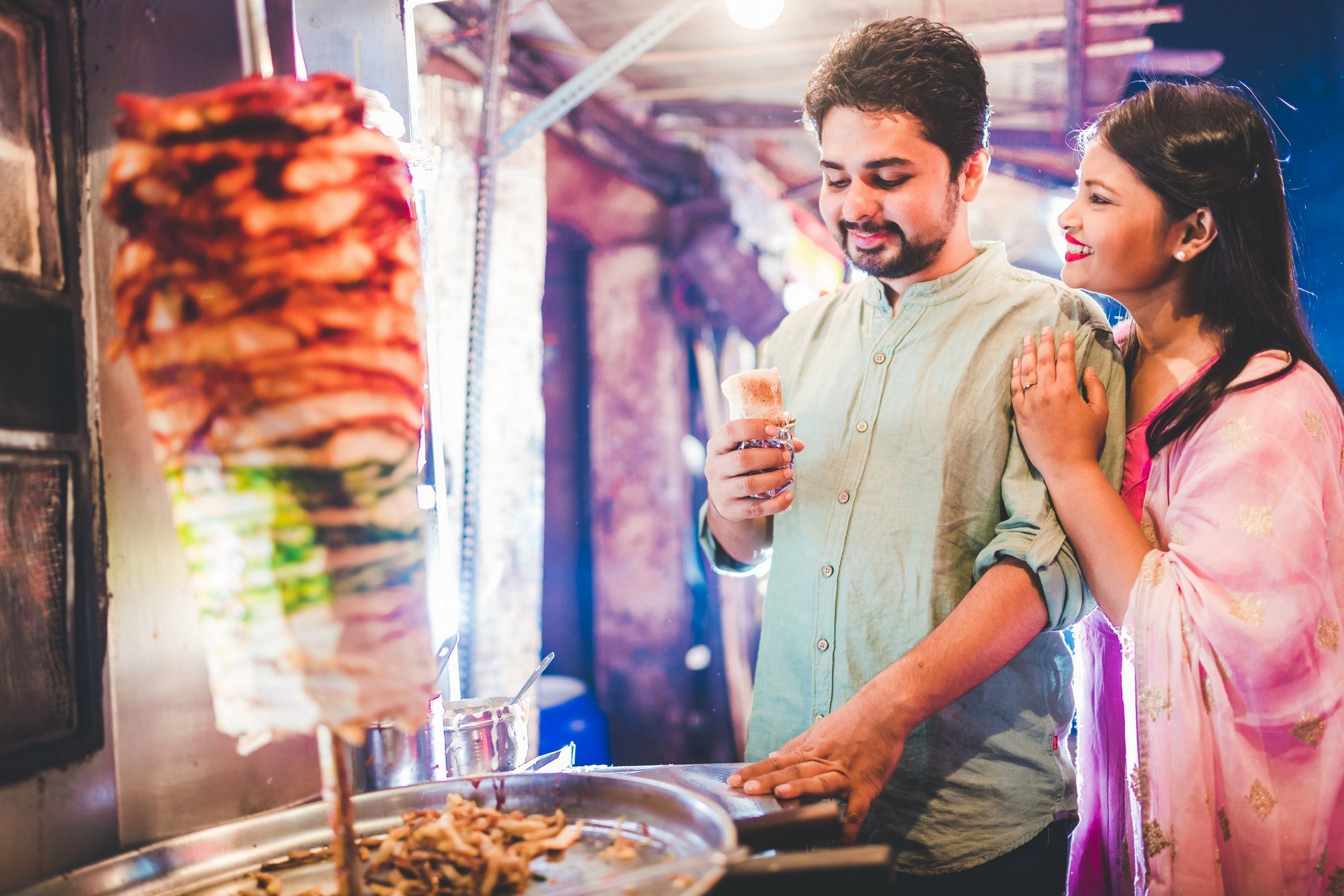 10. All the fine wines and favorite places to dine.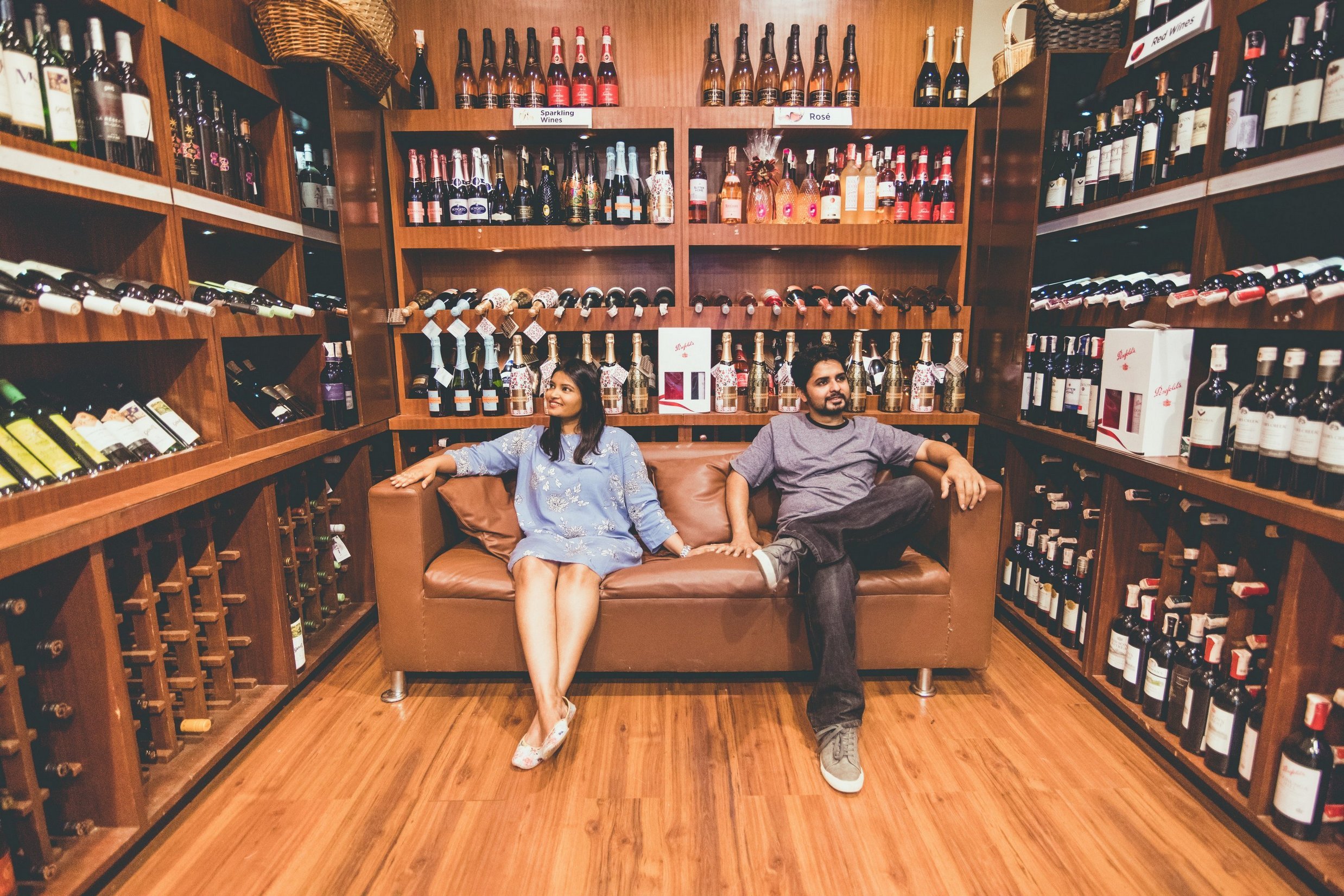 11. Adorable, isn't it?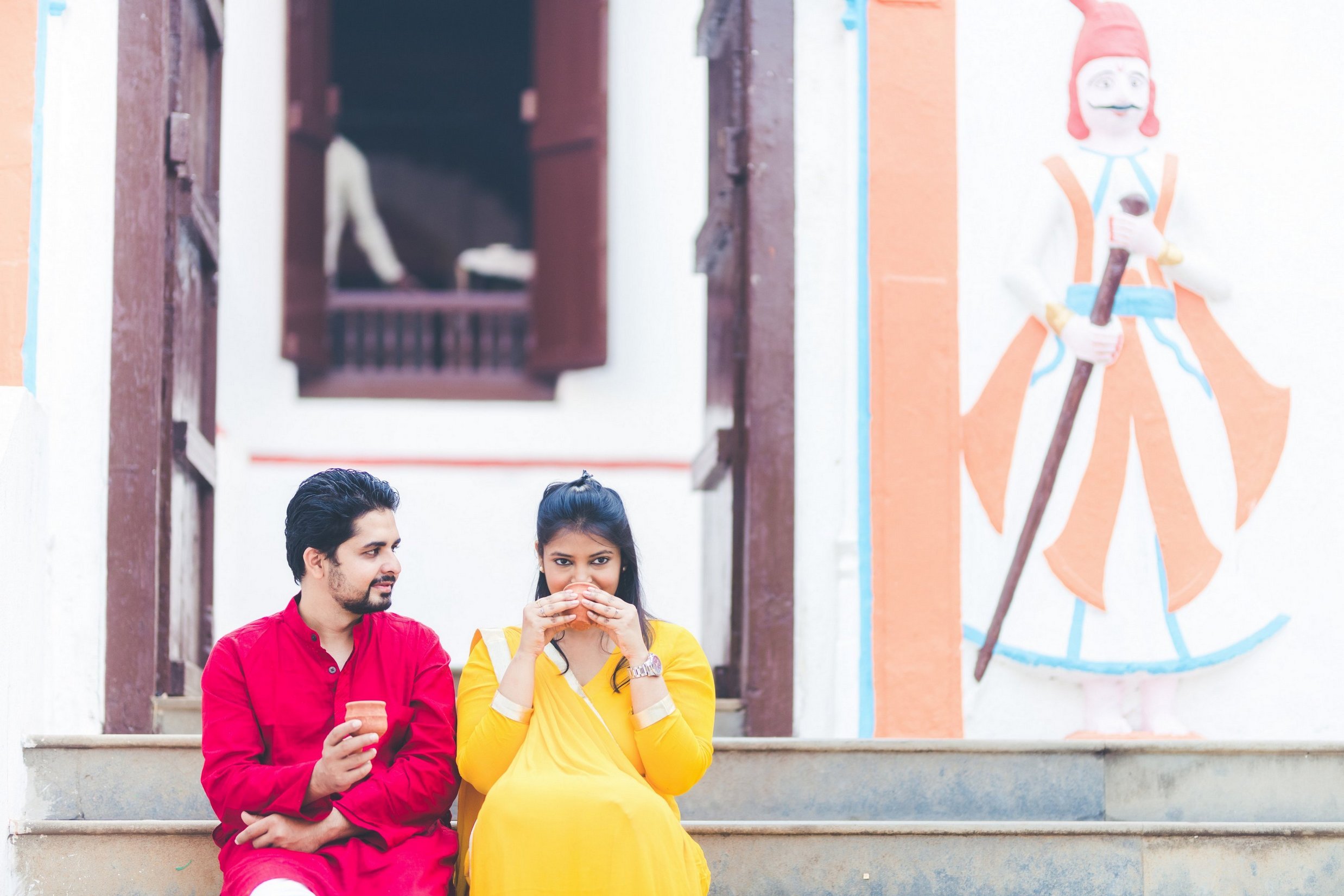 12. Heart is where the food is.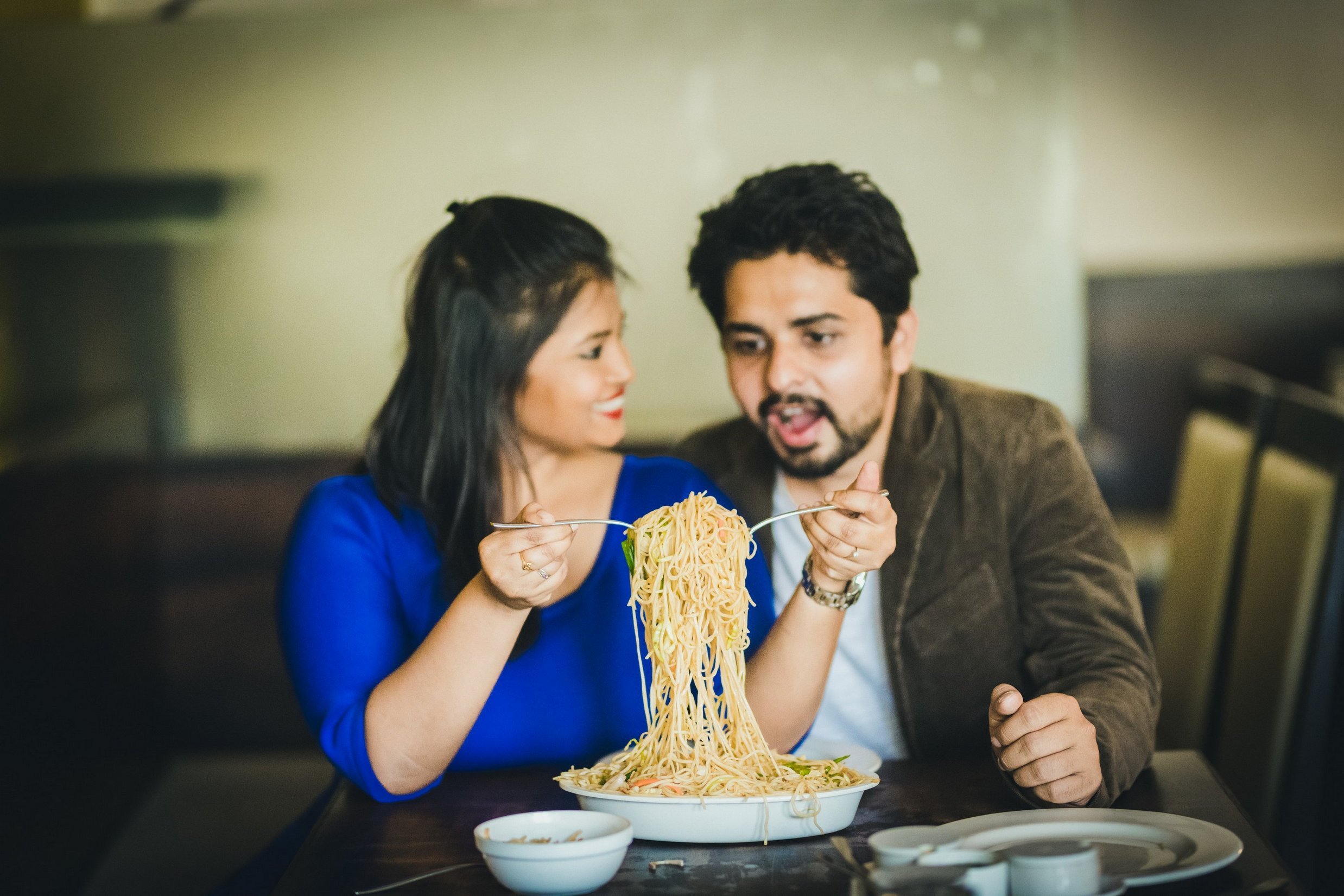 13. Straight out of movies and in real life.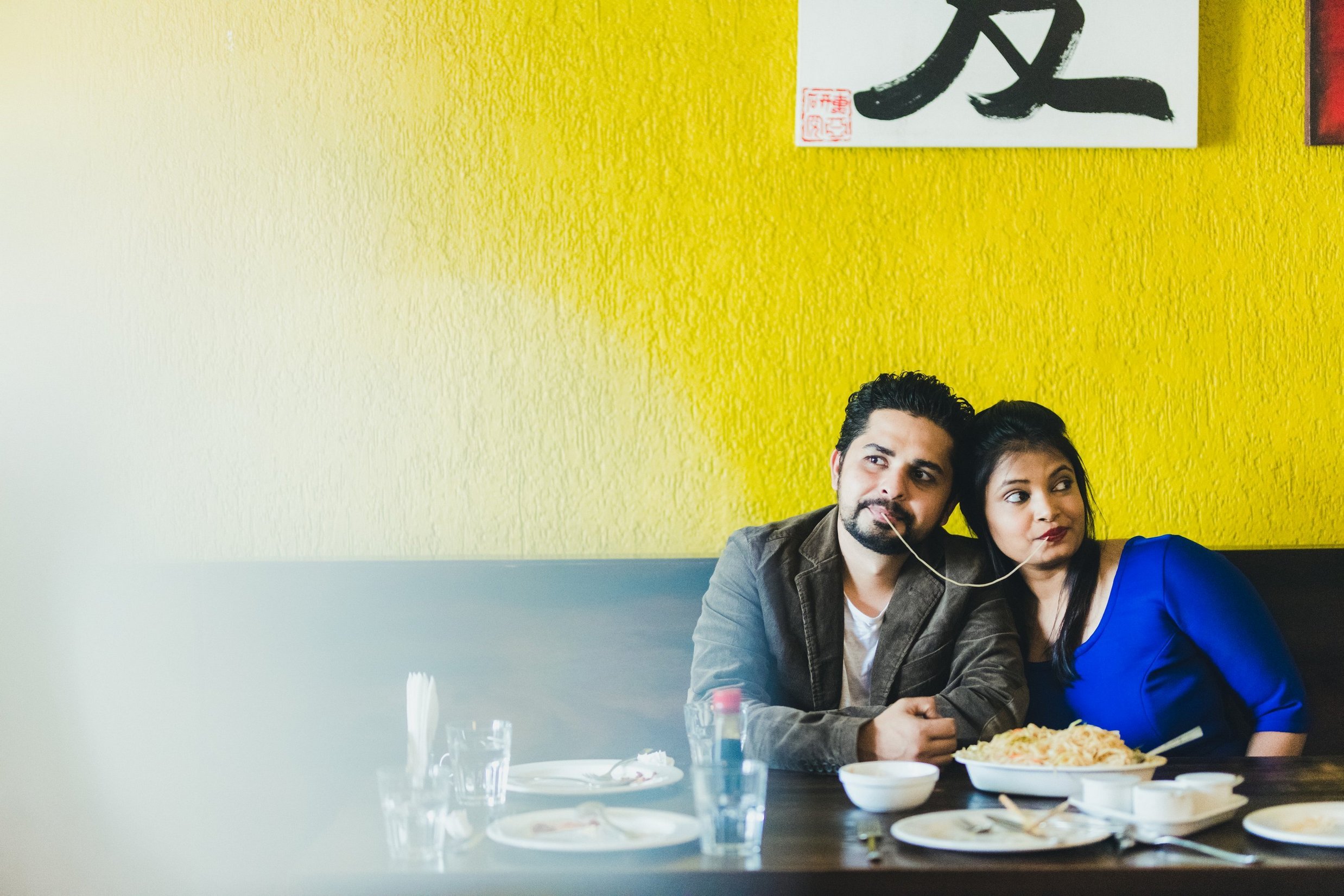 14. First a bite, then the rest of our life.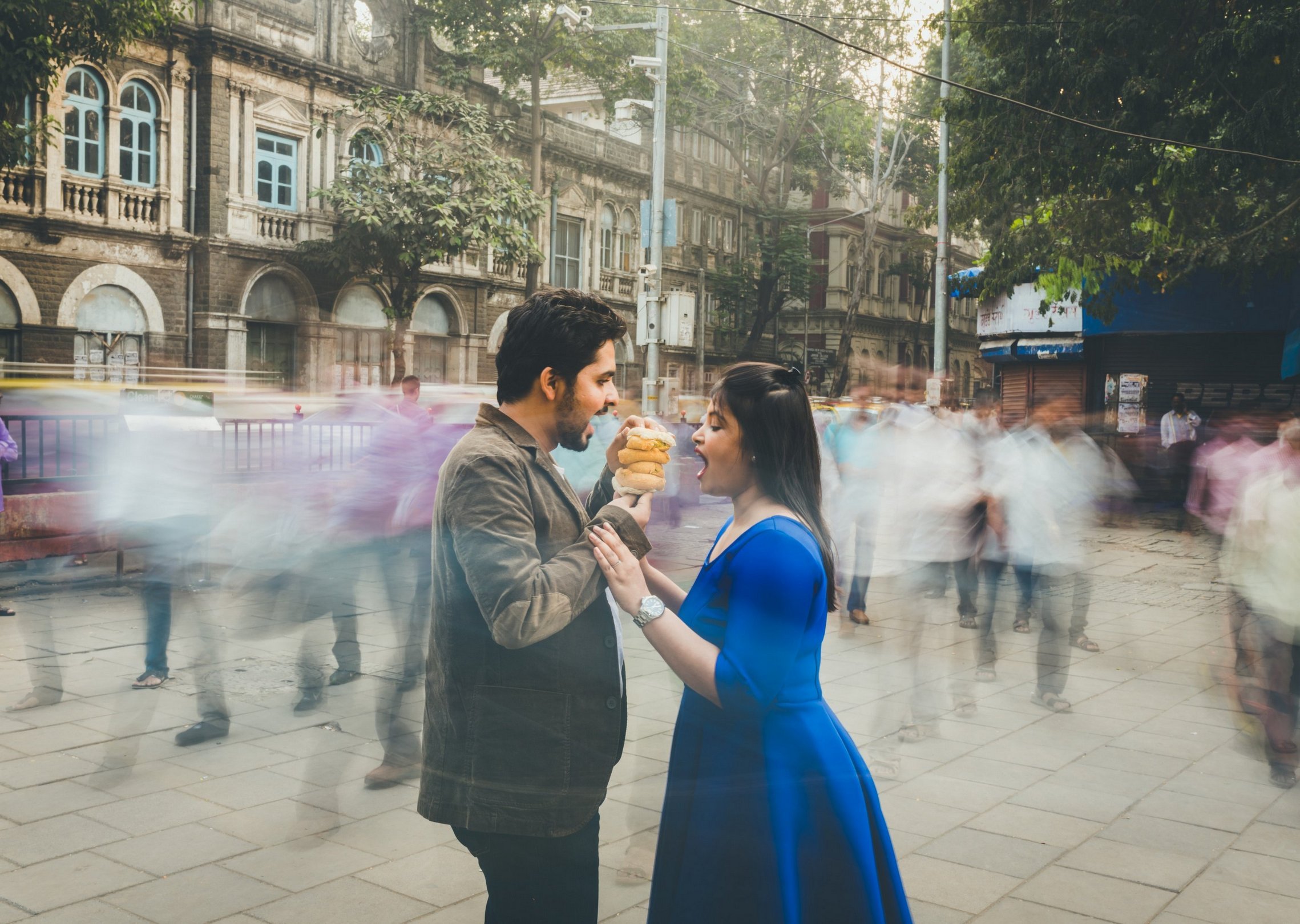 15. The couple that eats together stays together.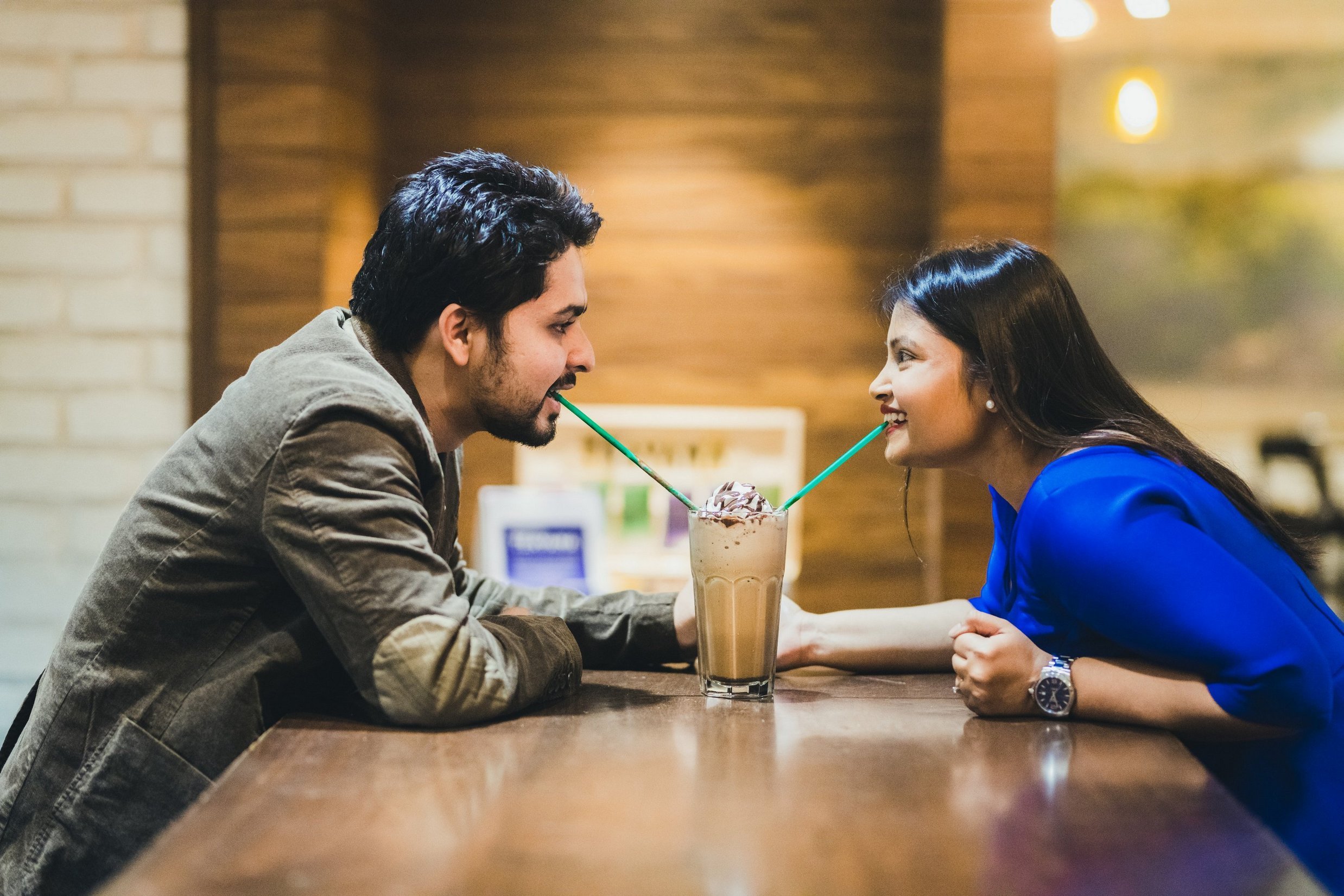 16. They promised to love each other, through crunchy dosas and soft idlis, forever!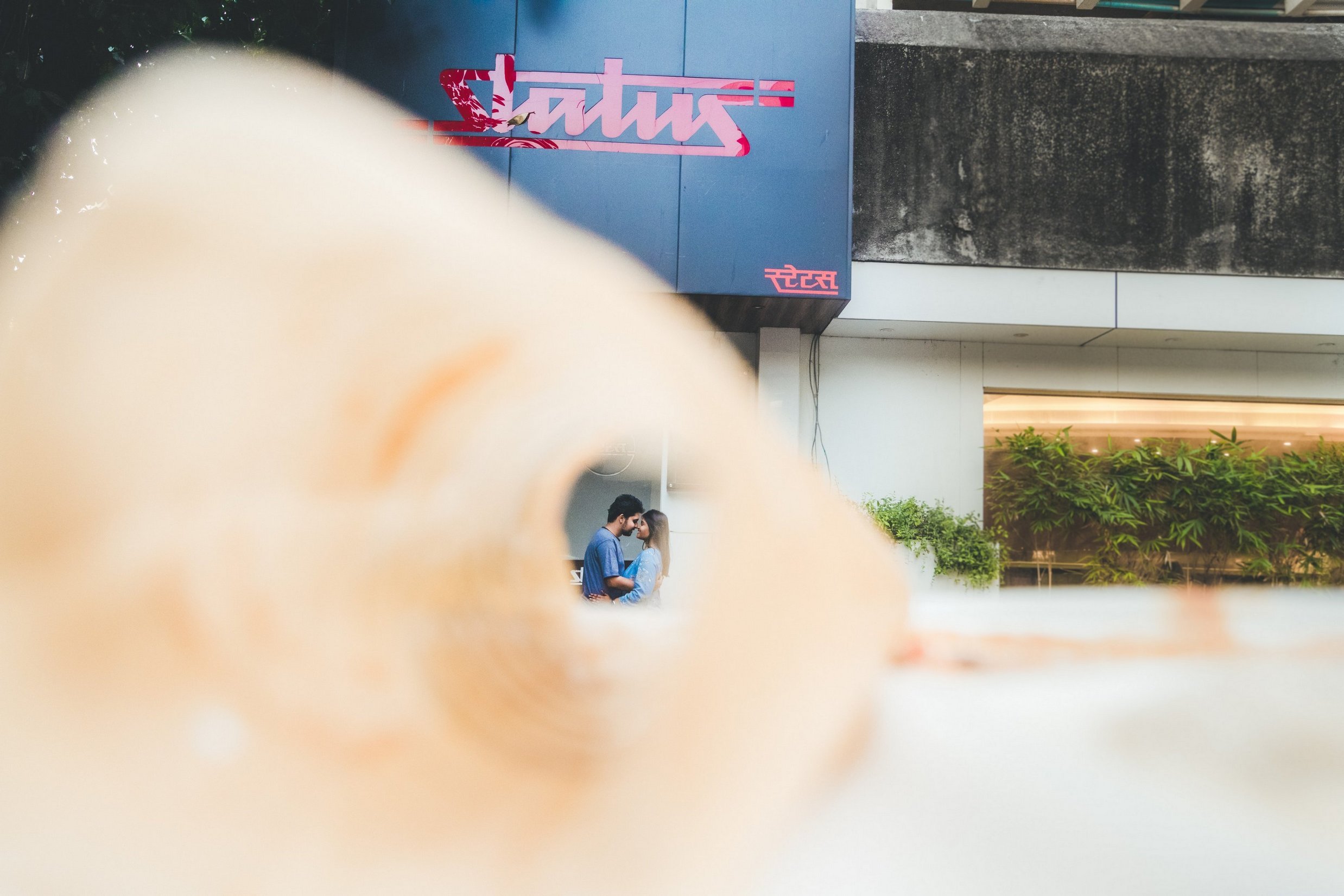 17. A cup of coffee and the comfort of your company is all I need.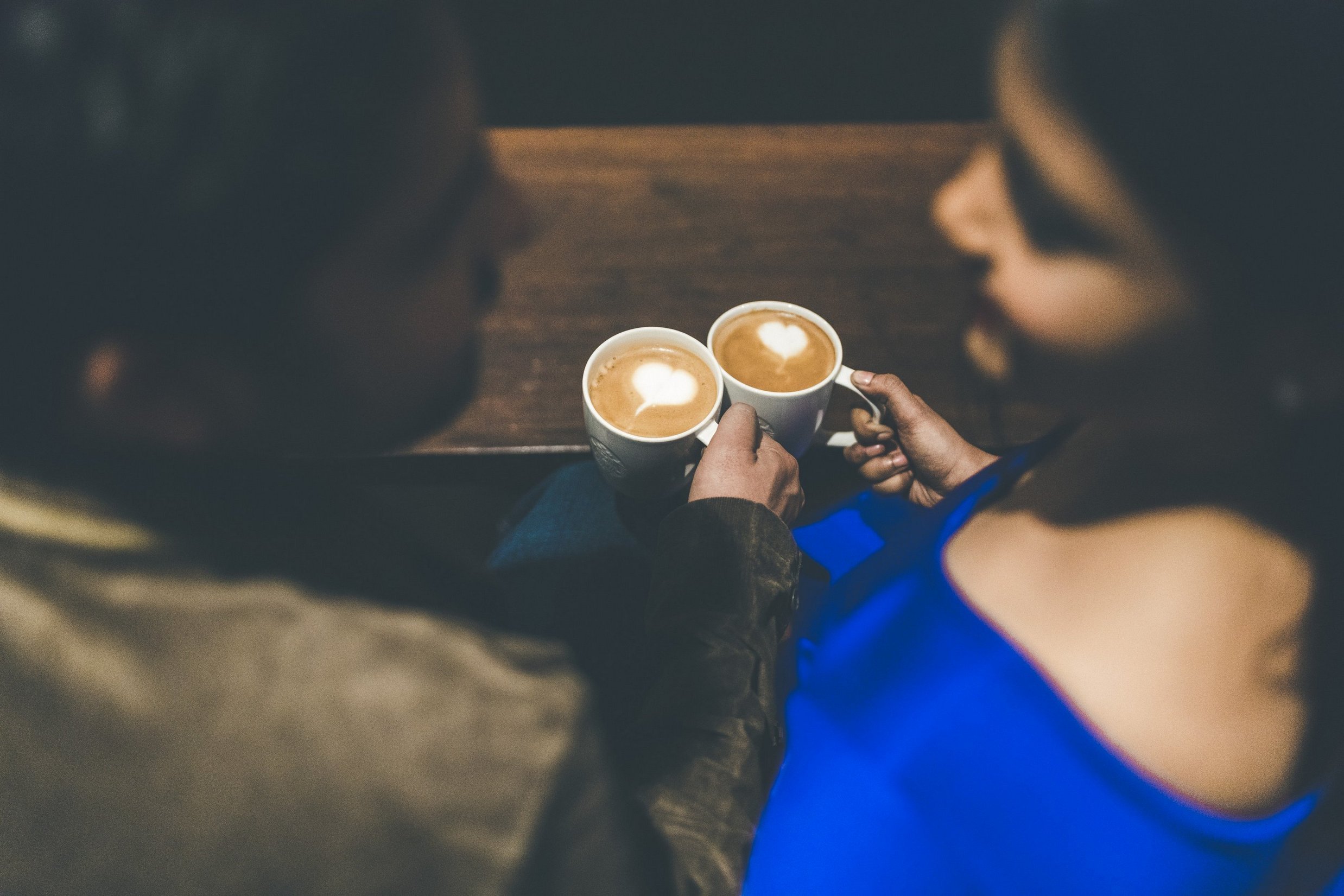 18. Because chicken had our heart first.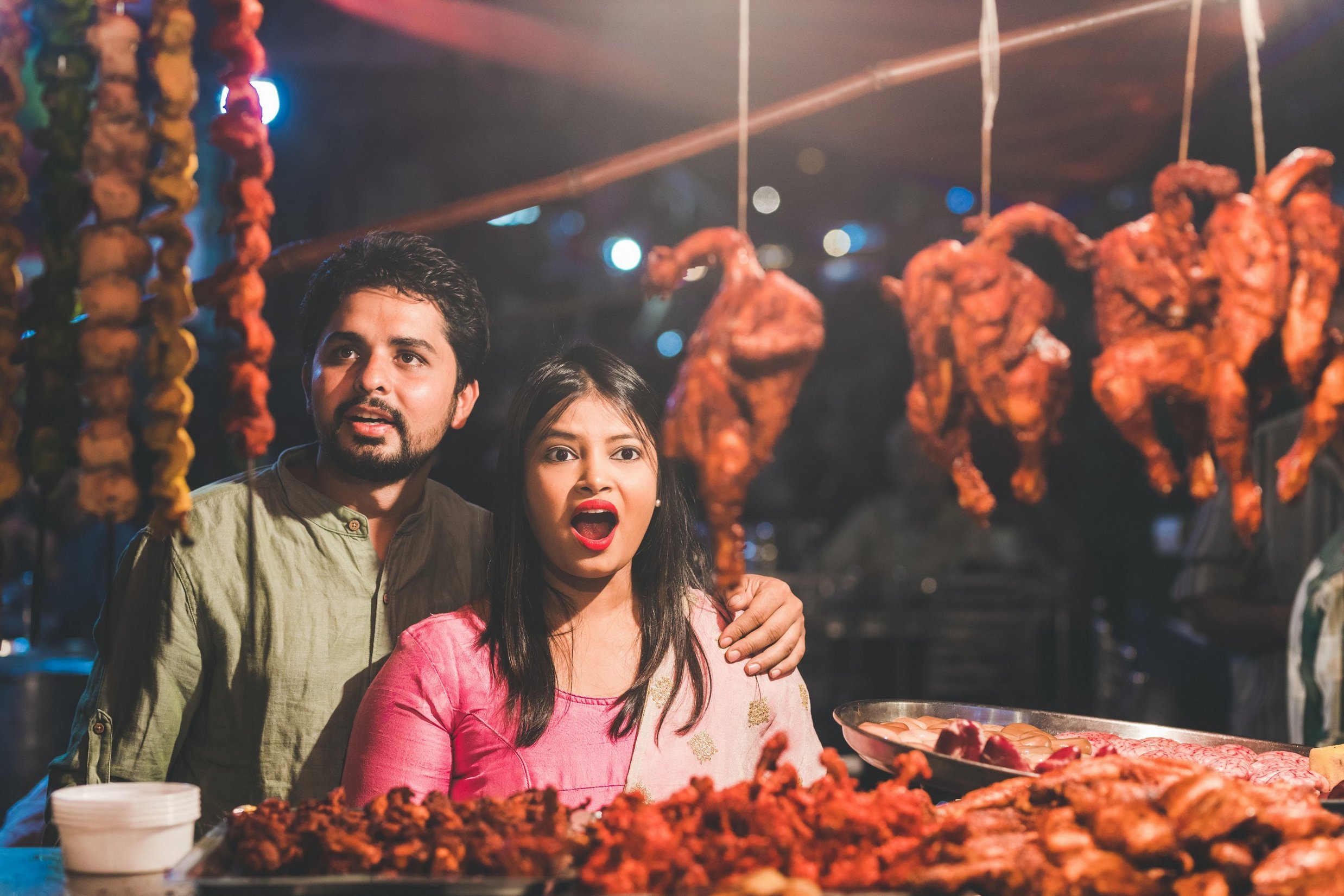 19. Biting in together!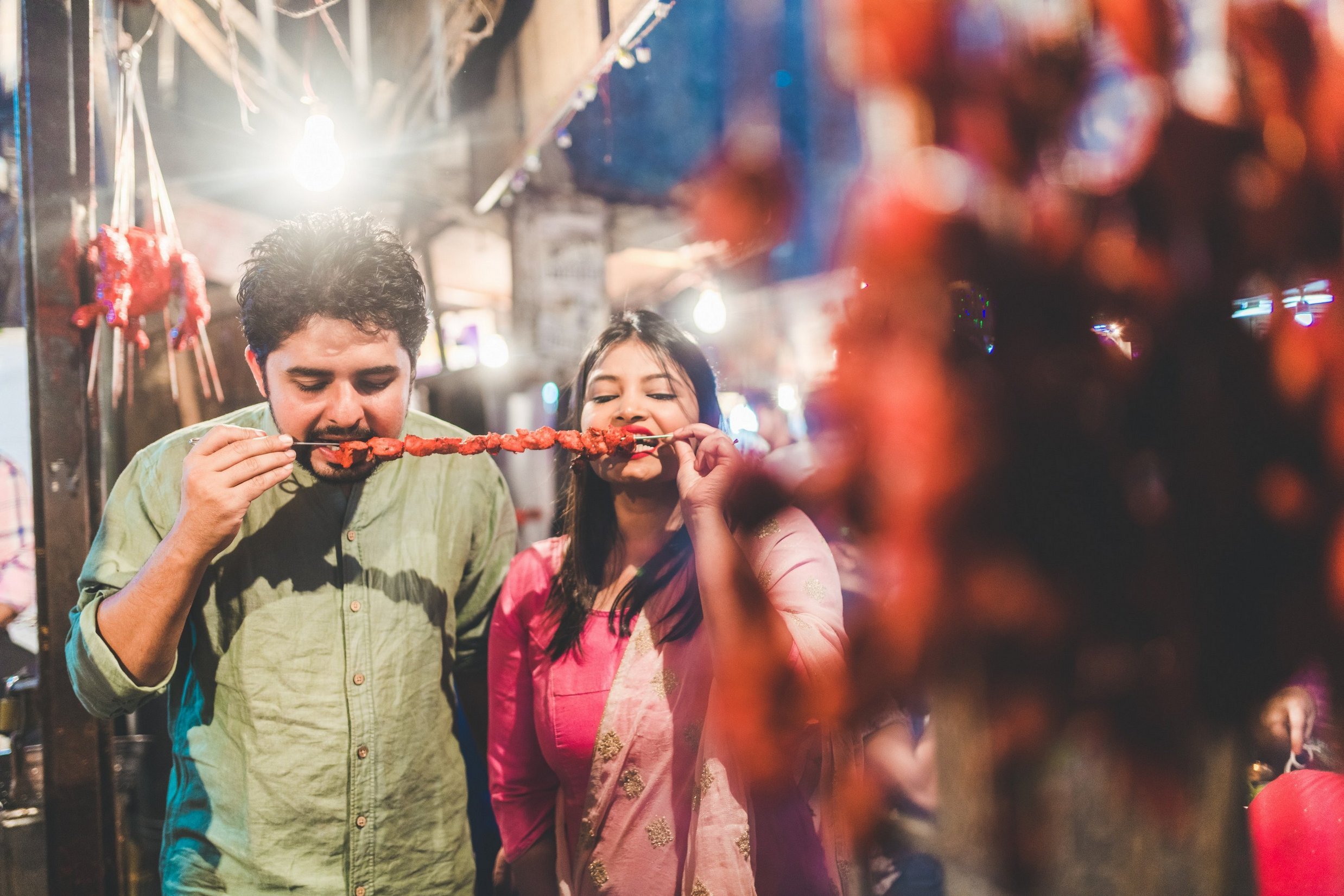 20. Promise to share a slice for the rest of our life.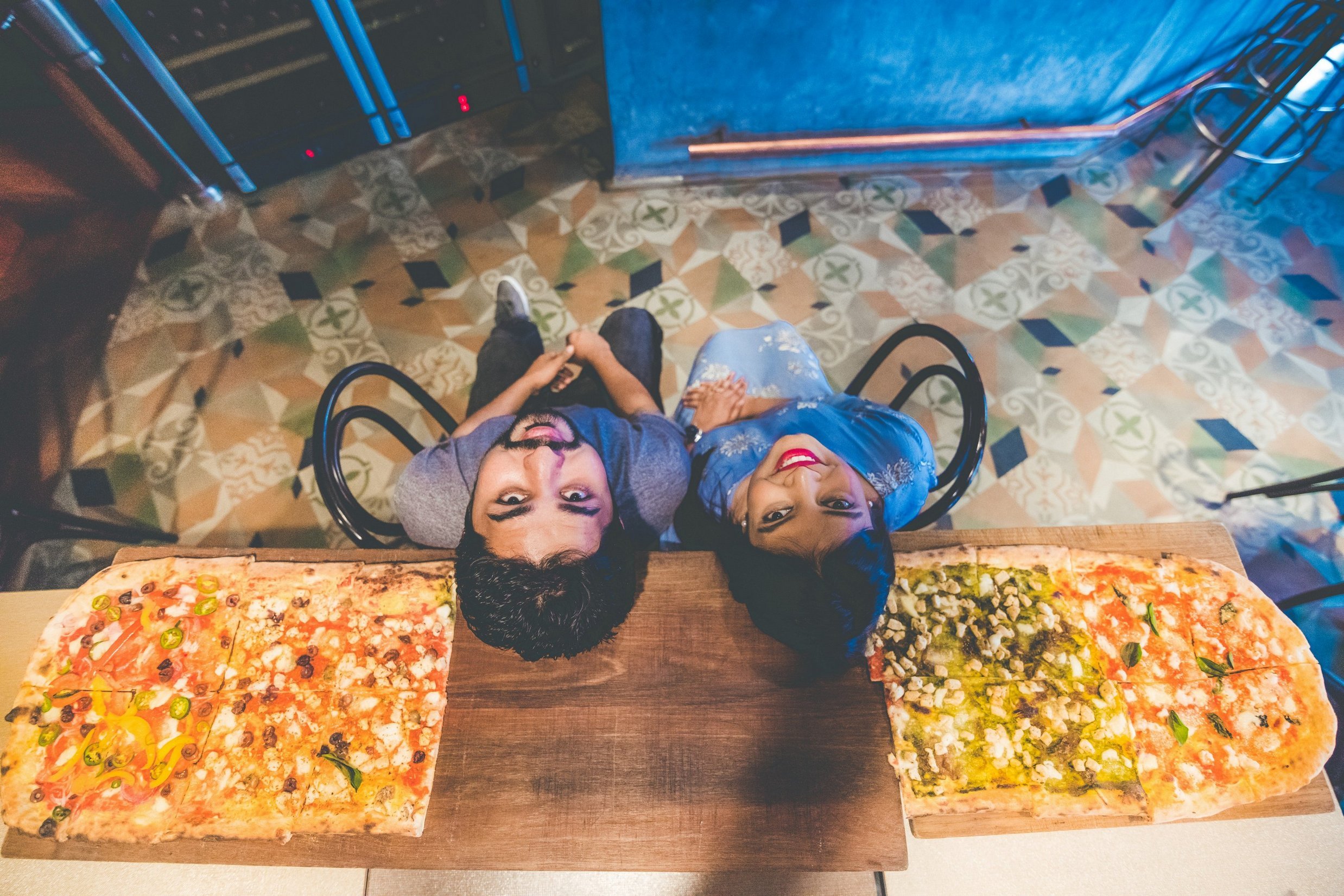 21. I propose to always add extra love in our life and extra butter on our popcorn.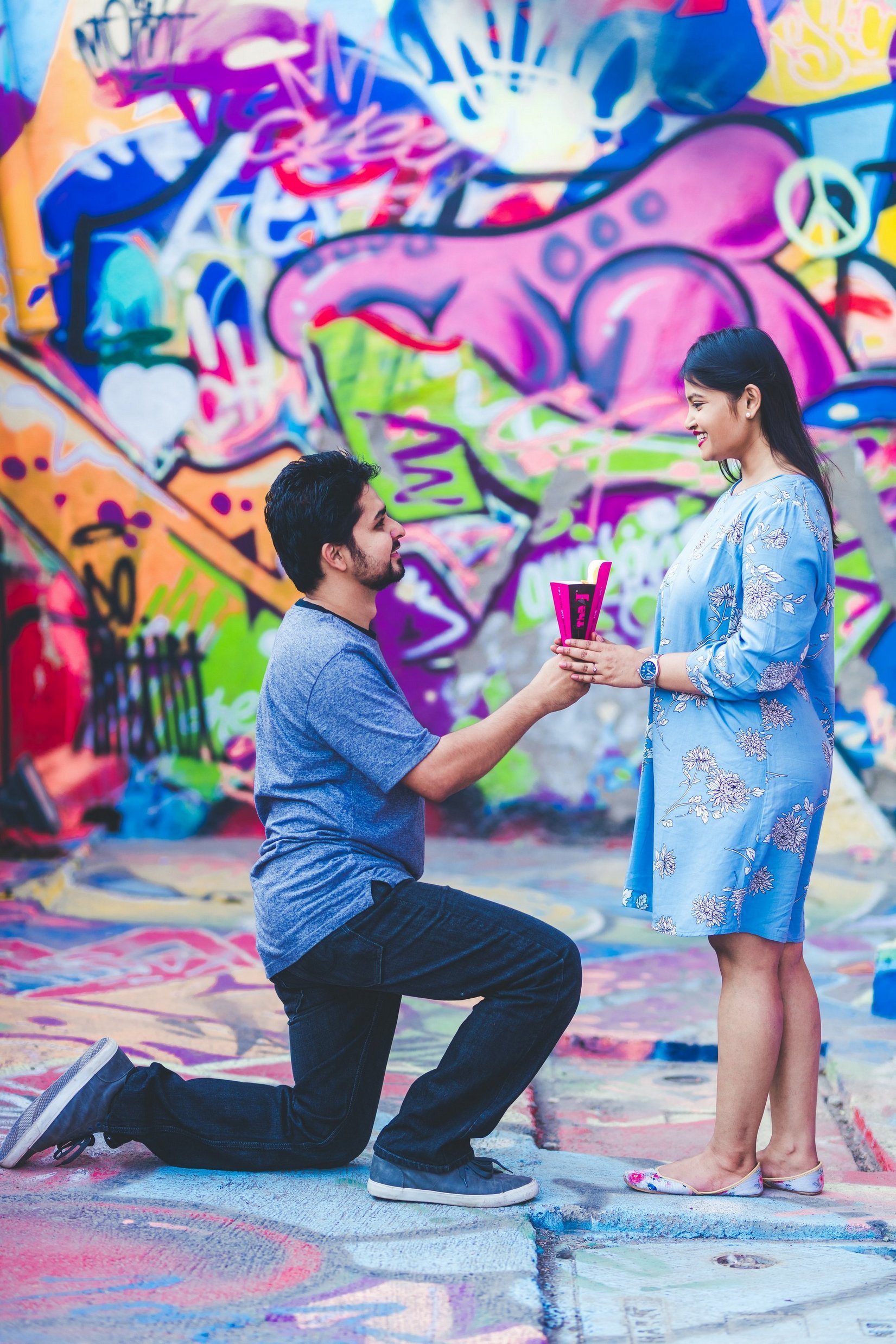 22. I'll always get your favorite dishes for you.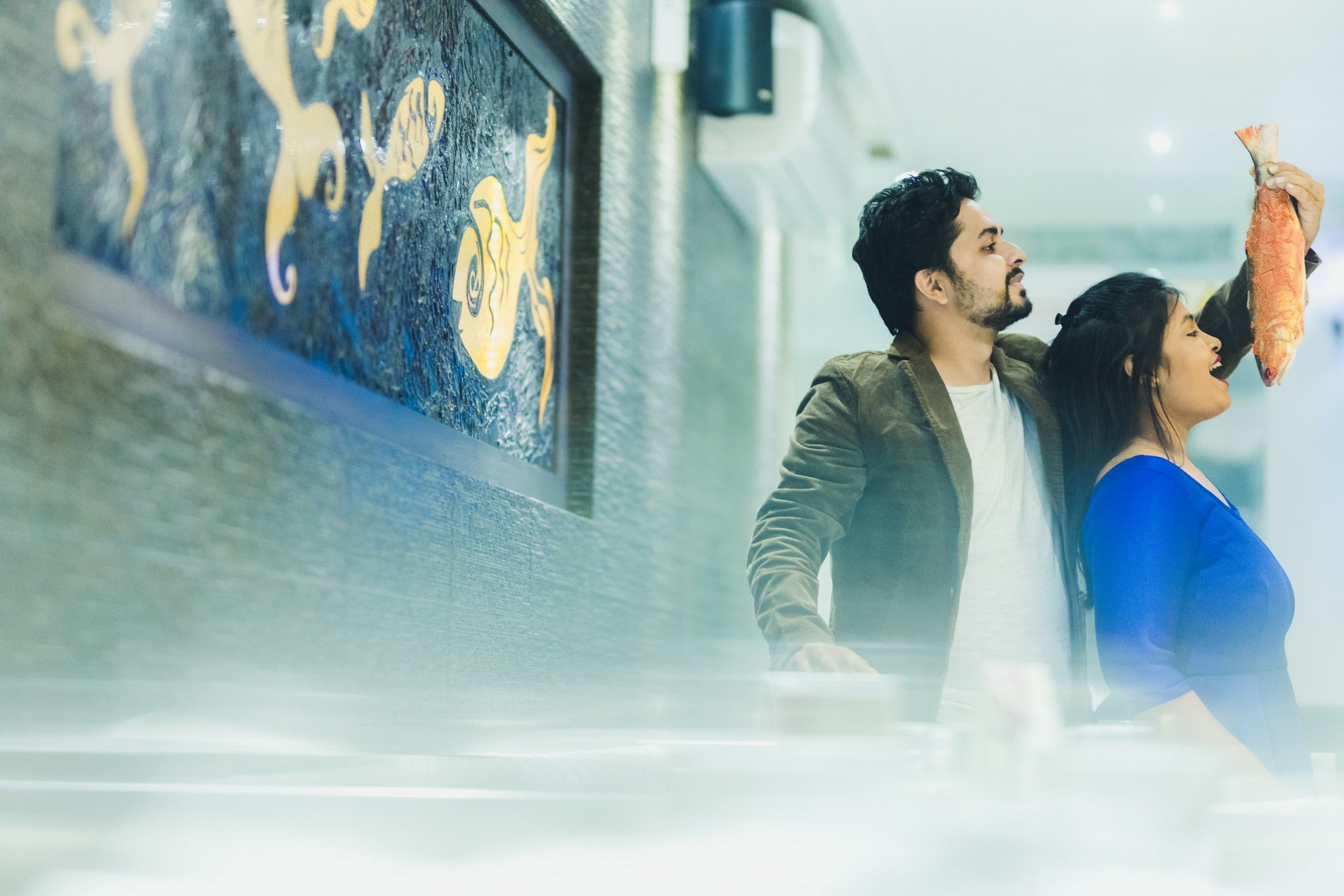 23. Tired after the shoot? Let's relax with some food.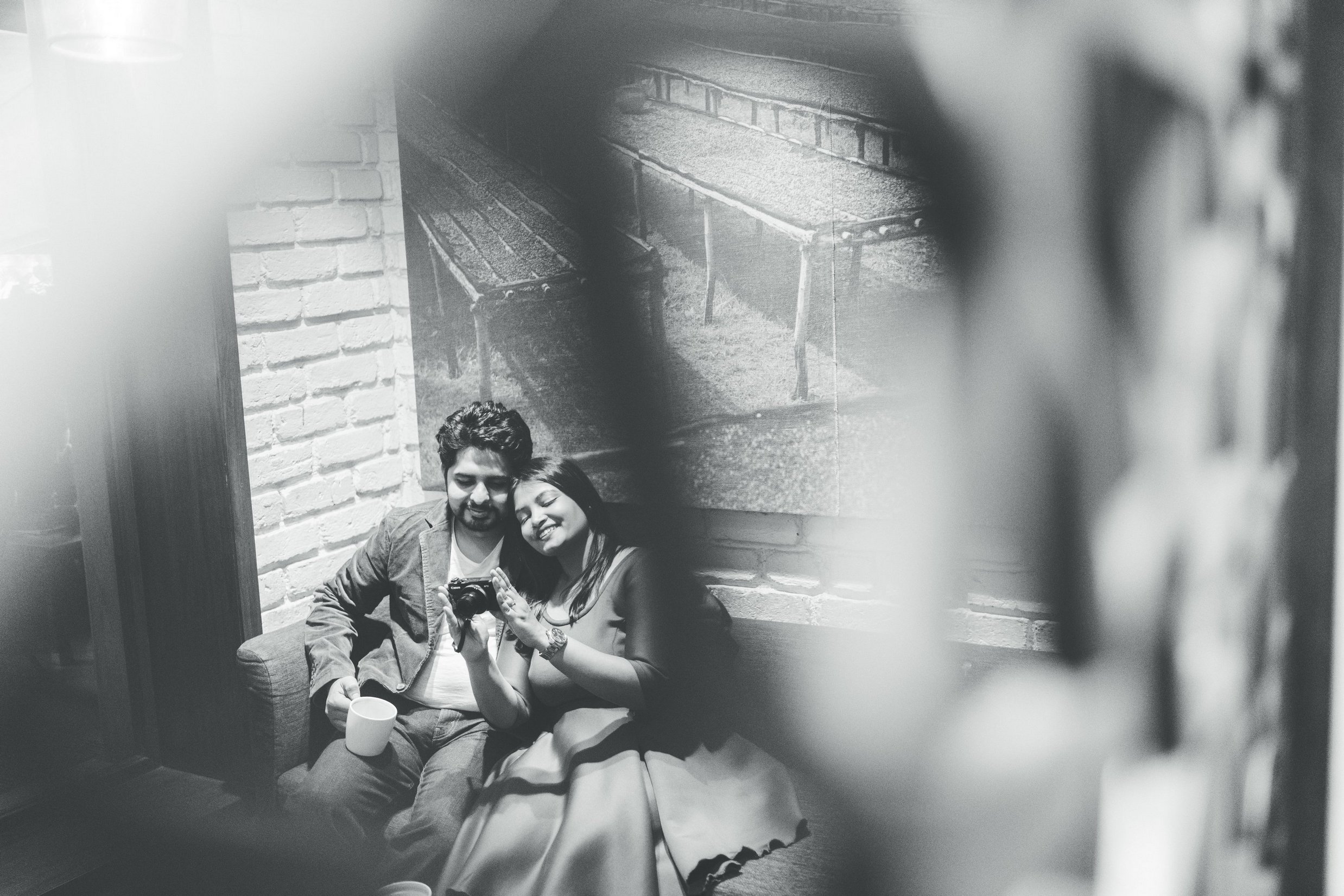 24. Ready for the big donut and the big date.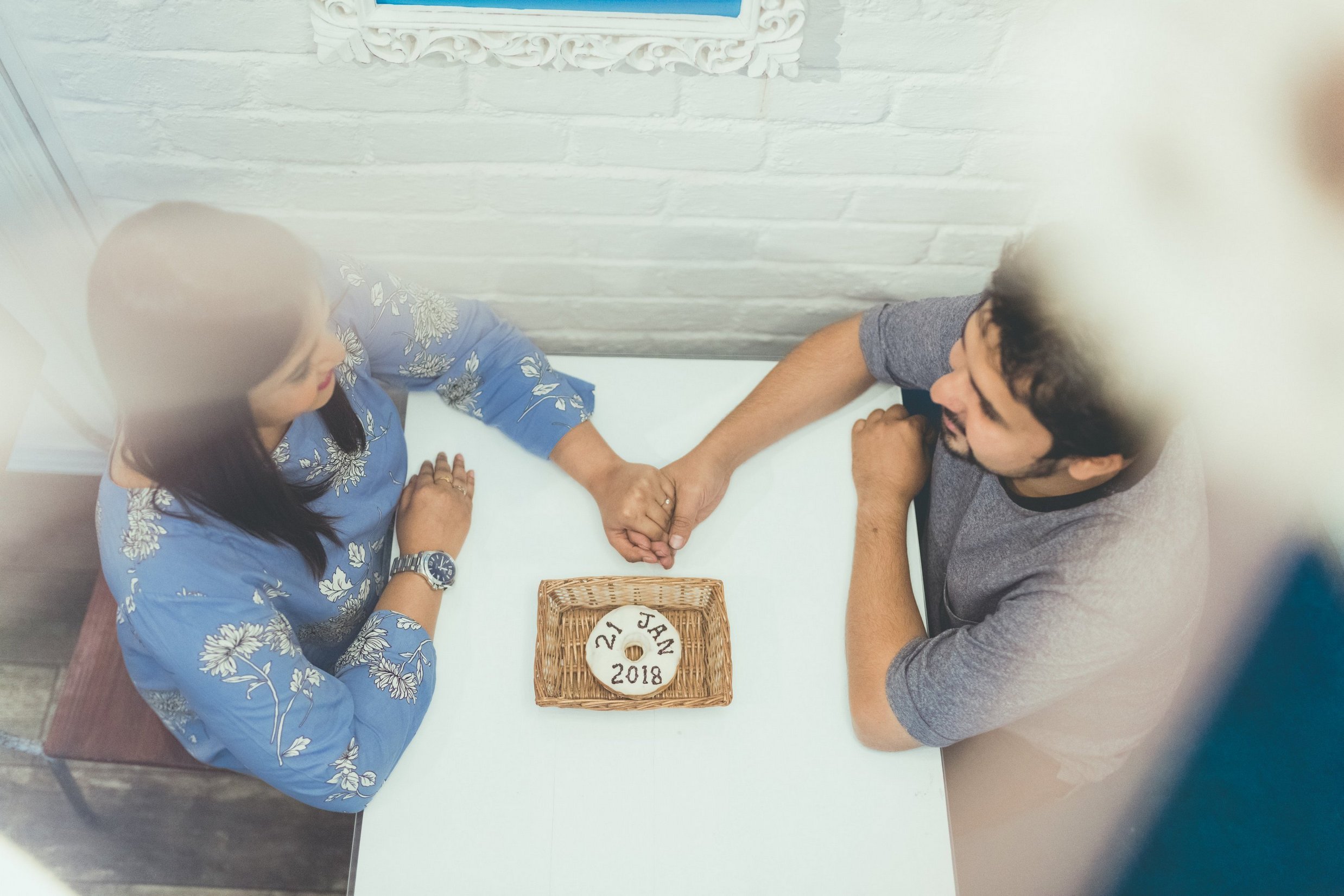 Seeing these photos, we have to say, if you're gearing for your wedding, ditch the diet and the drama and just follow your heart, and the result is bound to be beautiful!