Would you believe me if I tell you that Raghu Ram– the satanic hellraiser from Roadies is actually a hopeless romantic in real life? 
Yup, you read that right folks, the O.G. bad boy who gave us major mysterious, lone wolf vibes is actually a big softie at heart. 
I know it sounds a little strange and I probably wouldn't have believed it either if I didn't bump into a post by 
Humans Of Bombay 
that beautifully captured and documented his hopeless romantic side.
After reading his story I realised that he's faced the struggles of a common man who's in love. From moving on from a major heartbreak to fighting the society for his love, he's slayed through all those hurdles. 
Raghu Ram is expecting his first baby along with the Canadian-Italian Bollywood singer Natalie Ram De Luccio. He opened up about their beautiful love story and the hurdles they had to face: 
The first time Raghu ever saw her was over the screen, in a YouTube video where she was humming the tunes of a Hindi song. Wildly impressed by her work, he shared her video on Facebook with the caption: 
I think this girl is cute, and sings beautifully.
Never in his wildest dreams did he think that they were ever going to meet in person until one of his friends introduced the two of them on Natalie's trip to India. While we assume that he had a major fan-girl moment Raghu added:
But there were no sparks flying in our first meeting—it was very formal. 
And because they were in the same industry, they crossed paths very frequently with each other in various social gatherings and became friends. 
But in 2015 Raghu's entire world turned upside down. His marriage of 10 years had ended abruptly and he was professionally suffering from a mental burnout.
 It was a dark phase, and I needed a miracle to survive this, 
Just like a fighter, he pulled himself together and fought through the dark phase of his life and after a year he was ready to finally move on.
Inexplicably, she was the first one I thought of reaching out to!
He got out of his comfort zone and hoping that he didn't come across as too "forward", he nervously texted her: 
Hi! I thought I saw you at this restaurant I'm at, but much to my disappointment, it wasn't you. How have you been? 
His entire world changed when he received a positive response from her. They finally met and chemistry was brewing between them and everything was perfect until he discovered: 
 I realised that she was 14 years younger to me. It was hard for me to get over that fact. 
Maybe it was the social construct around ageism that made Raghu nervous about having a relationship or maybe he wasn't sure about how she felt. But: 
One night, she finally ran out of patience with my shyness and took matters into her own hands. That night, we had our first kiss! It felt surreal…and so right—all my doubts disappeared. 
The multi-cultured, inter-racial couple dated each other for over a year and that's when Raghu let go of all their differences and confessed:  
We realised that none of our differences actually mattered . Our cultures, age, even food preferences, none of it!
He finally went down on one knee and proposed. They had a fairytale Goa wedding, with two different cultures and traditions. 
But none of it was that easy, Raghu confessed his struggles with trying to convince her parents. He admits that everything wasn't rainbows and butterflies. 
From convincing her family that I'm not really the guy they see screaming on TV. To accepting the fact that every meal will have two different cuisines—desi and firangi. To the fact that we're from different worlds, and yet perfect together. 
In a heartfelt moment, Raghu confessed that Natalie is the "miracle" that pulled him out of the darkest phase of his life. 
All of this—meeting her, falling in love, the wedding, the pregnancy…all of it feels like a miracle, just the one I needed! 
I've realised two things from this story. First: for obvious reasons, Raghu reminds me of The Beast from Beauty and the Beast.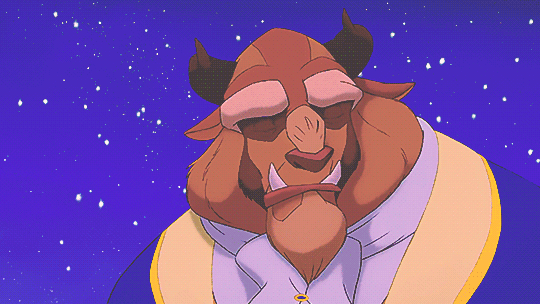 Second, nothing matters when you truly love someone, culture, age, sex are just social constructs.
 It doesn't matter how different your partner is from you, if you truly love each other, you'll always manage to find a middle ground. 
Check out their full story here: