Fathers will always be the first men in a girls' life. The ever present hand on our backs when we are trying to find balance on our bicycles, holding on a bit too long before they finally let go. The ones who will admonish us for hanging out with the wrong circle of friends, but man if somebody else messes with their daughter, they're in for the taste of hell. The only ones who will do anything for their darling daughters.  
Dave Engeldow is one such father, and he is making the quirkiest childhood album for his daughter, Alice Bee. Clicking the most adorable and whacky pictures with his daughter, Dave is giving father goals to all the dads out there. His album, titled 'World's Best Father', is full of aww inducing pictures, and frankly it's just too cute to handle. 
Changing a diaper is clearly very toxic.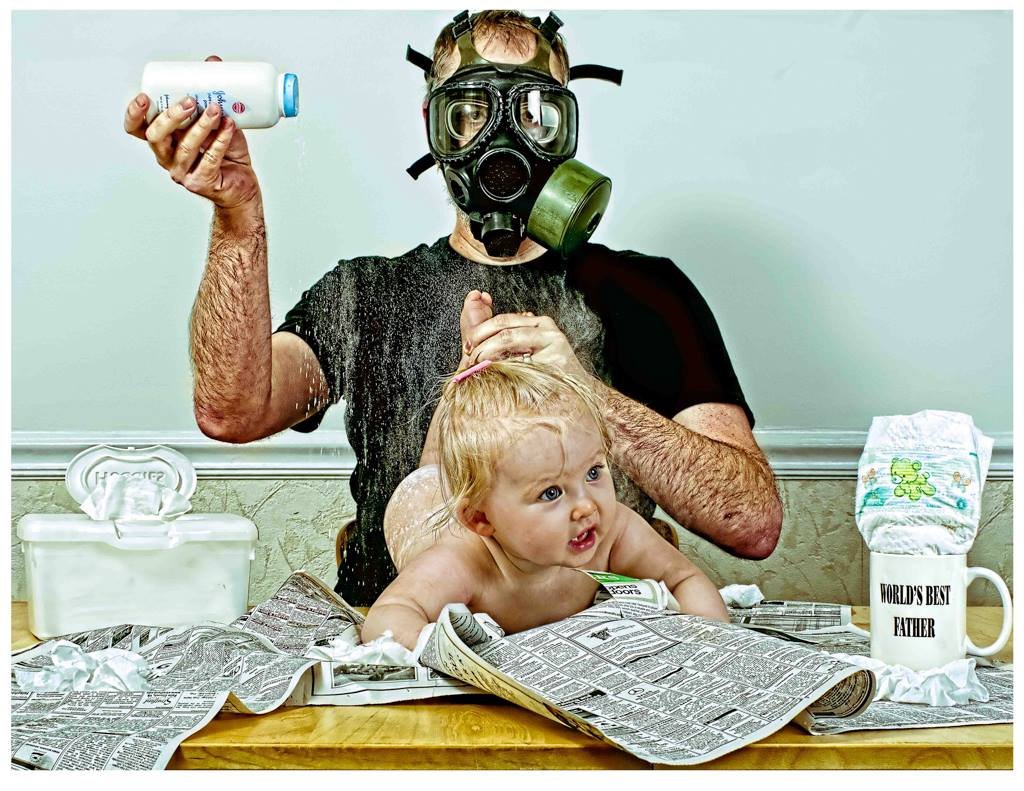 Well, what's cooking without a bit of a mess?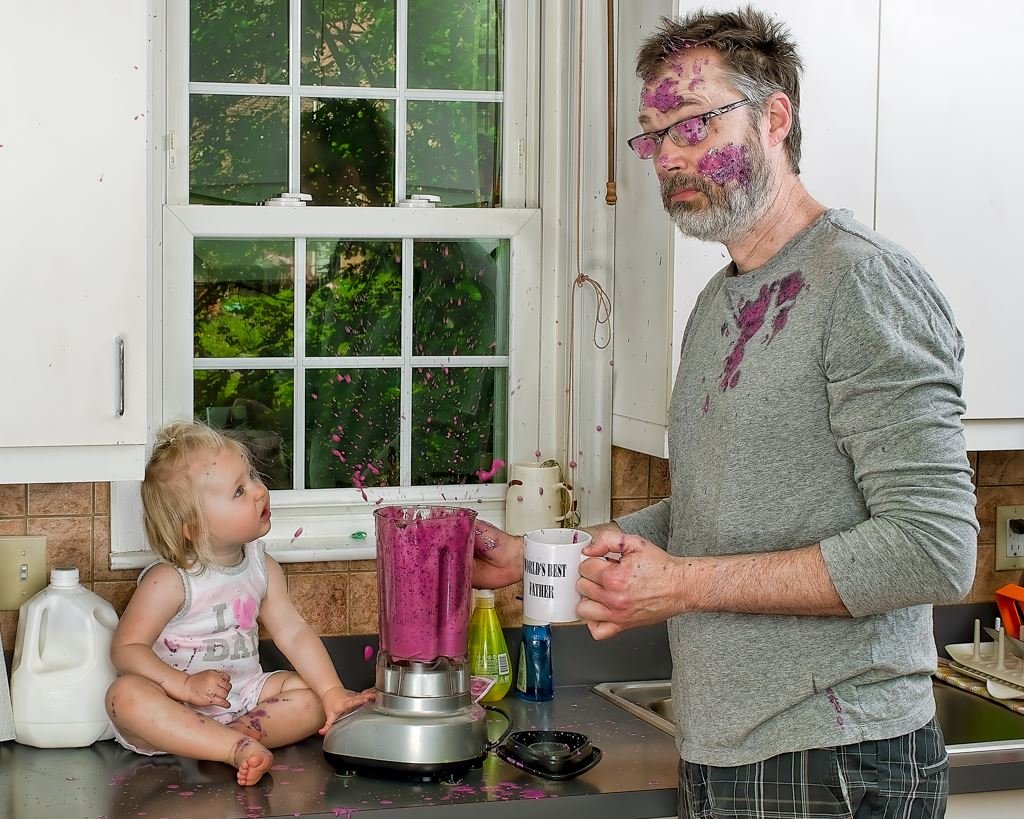 Firecrackers, a lit candle and a baby seems about right, doesn't it?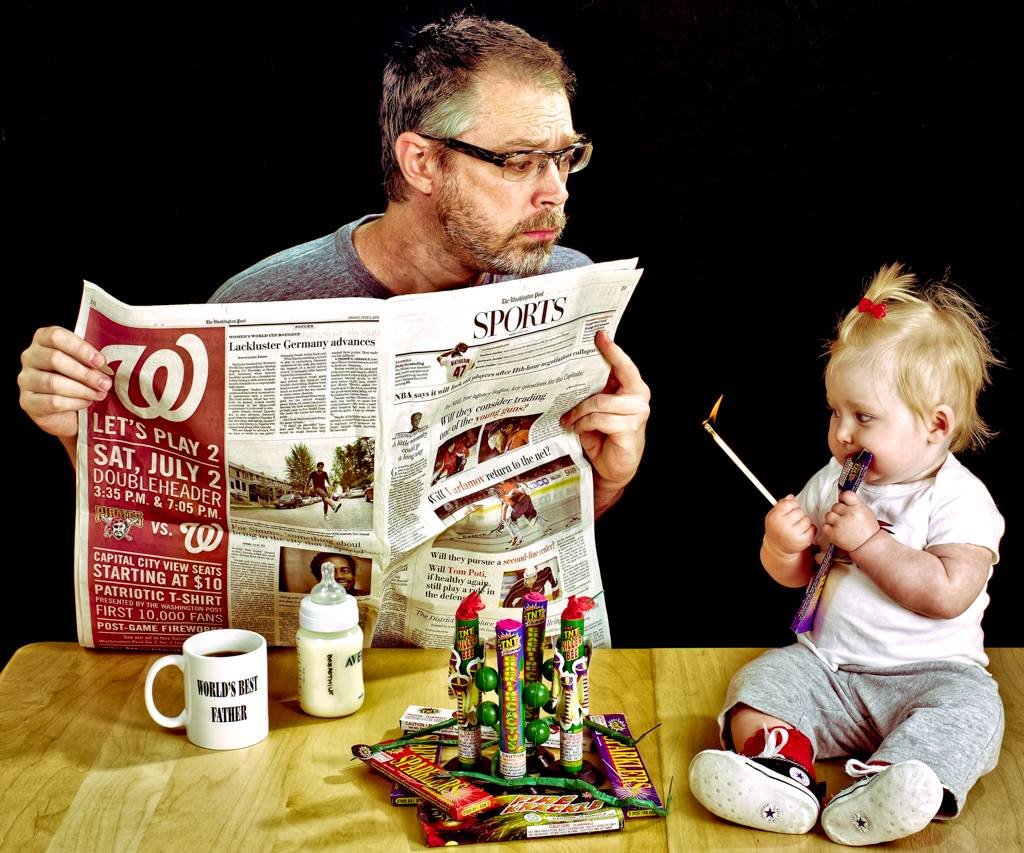 Well, obviously the little one has to be Batman!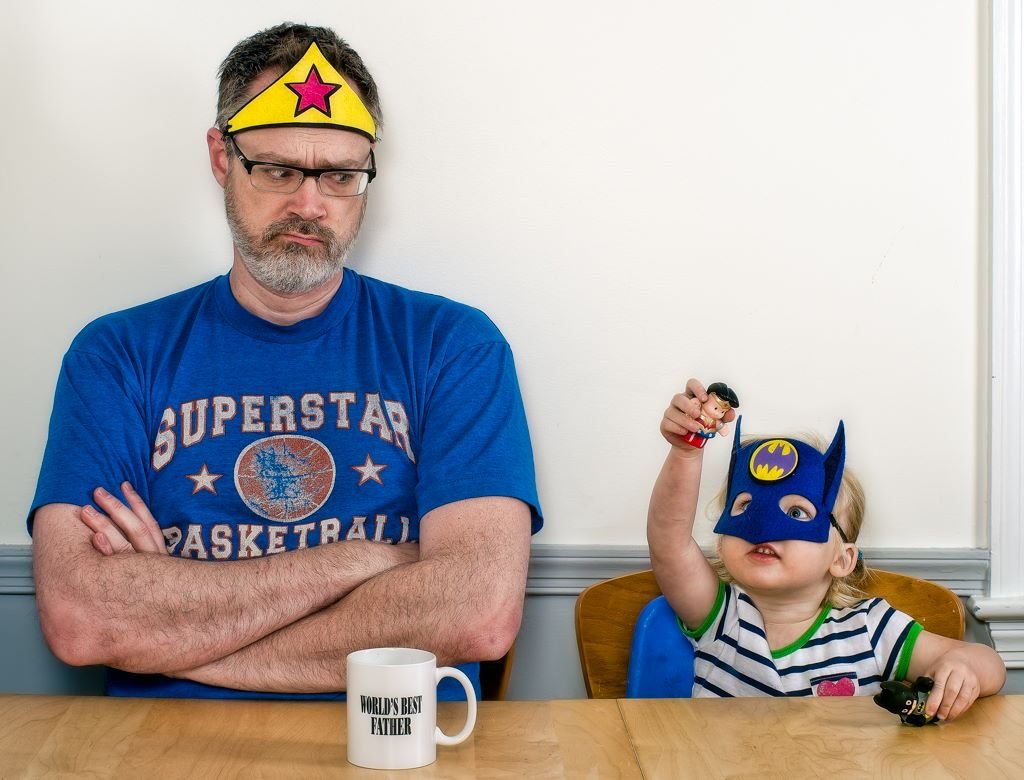 After all, working out is serious business.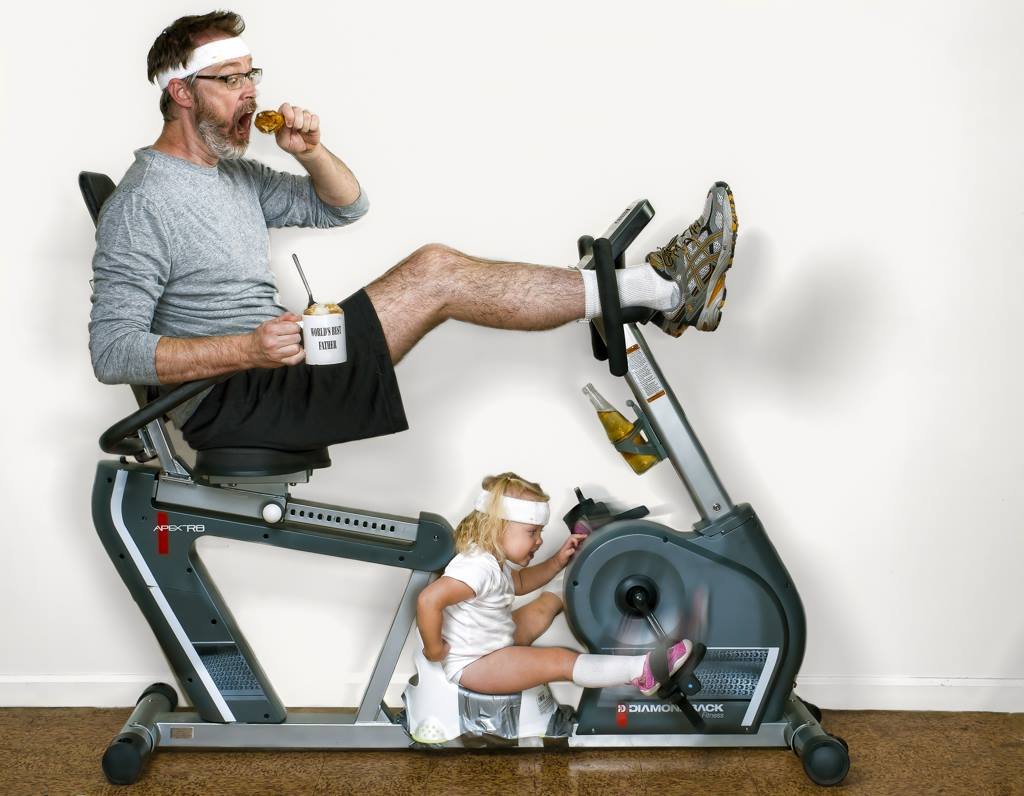 My daughter's the strongest!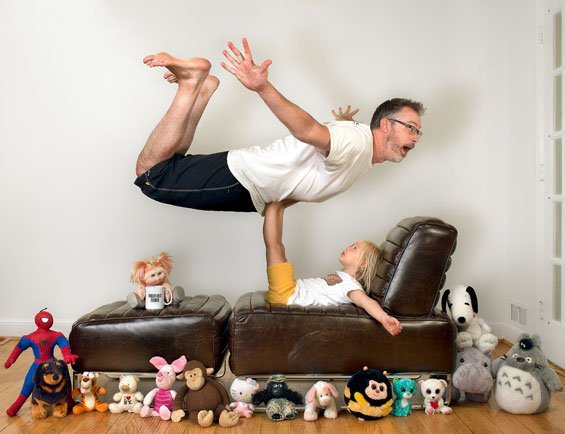 250 kgs? That's easy for the next Olympian champion in making.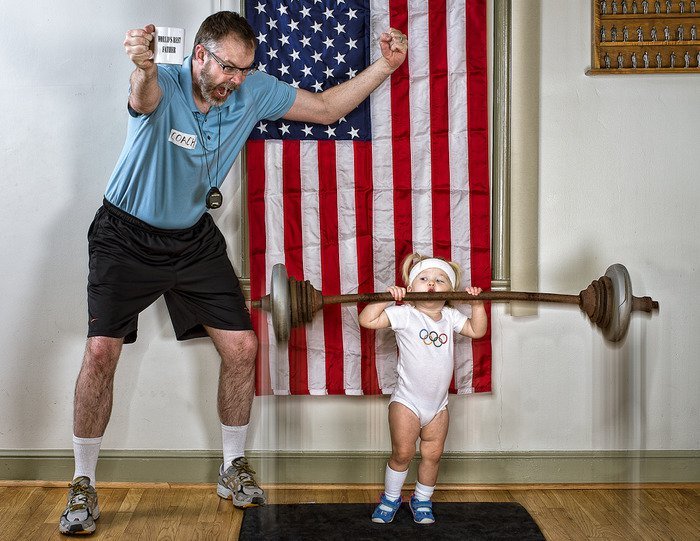 Because every Walter needs a Jesse to cook the best batch!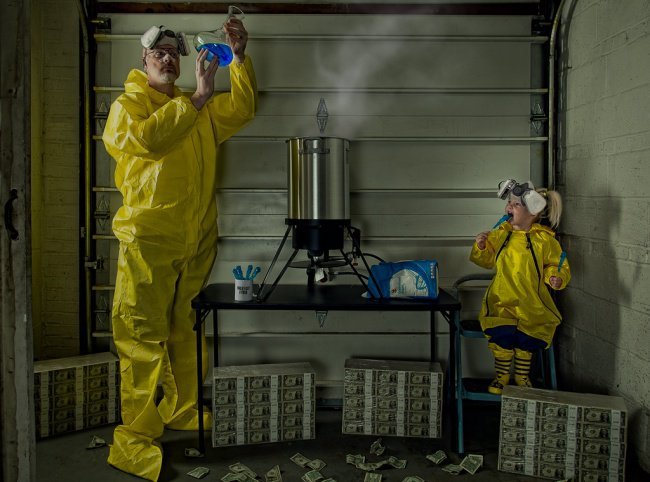 Poise is very important in Ballet and daddy clearly needs help. 
The lawns are not going to mow themselves, are they now?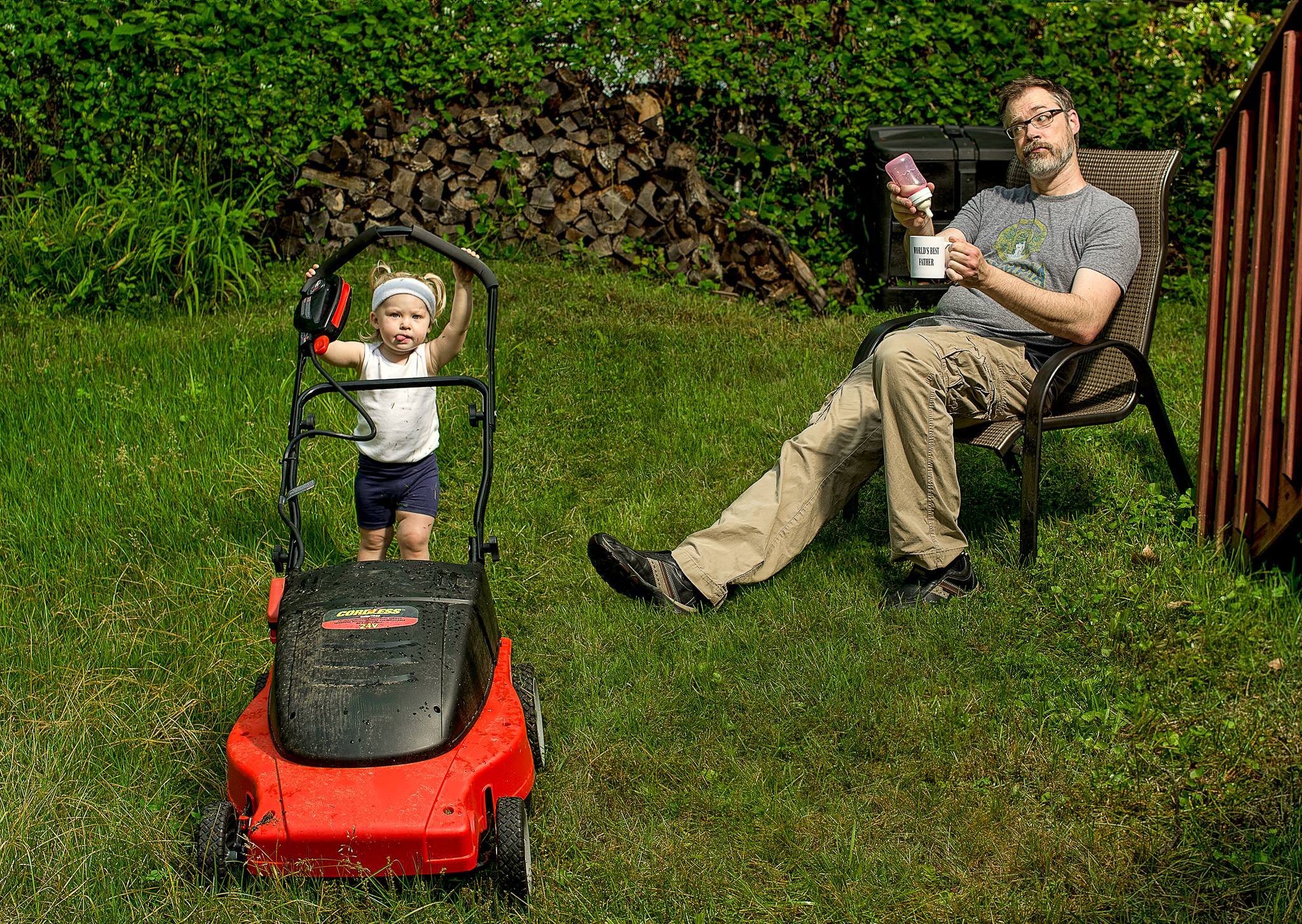 And after a long day of hard work, all you need is a good pedicure from expert hands.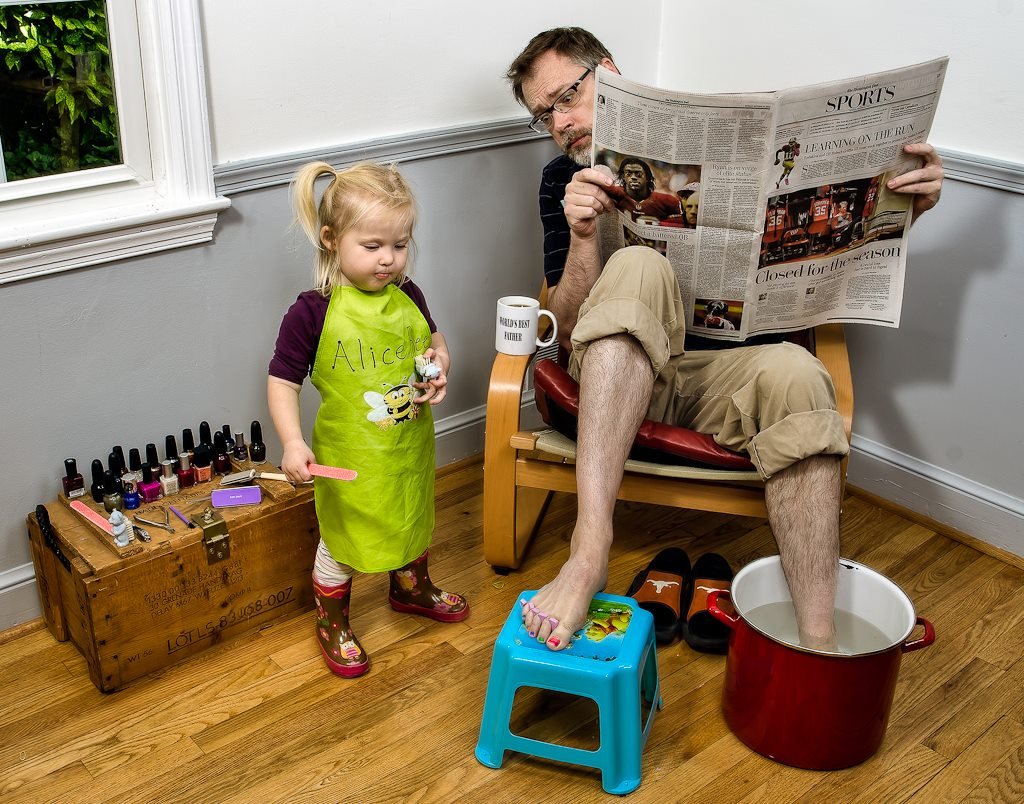 Now it's quite normal for kids to swallow things whole, right?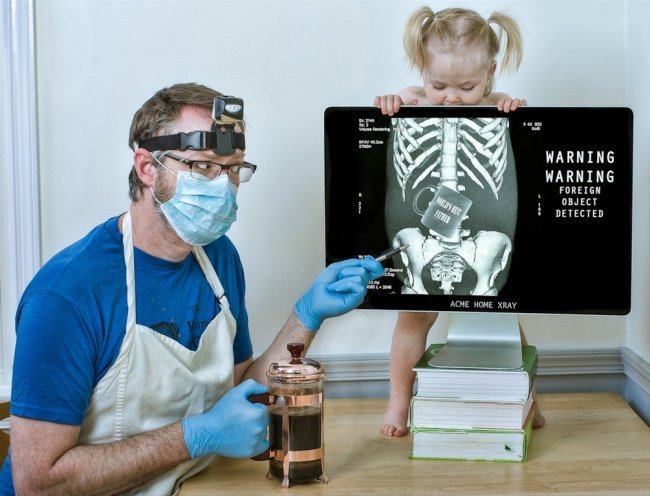 Because little people can of course eat a whole steak by themselves, right? I mean how difficult can it be?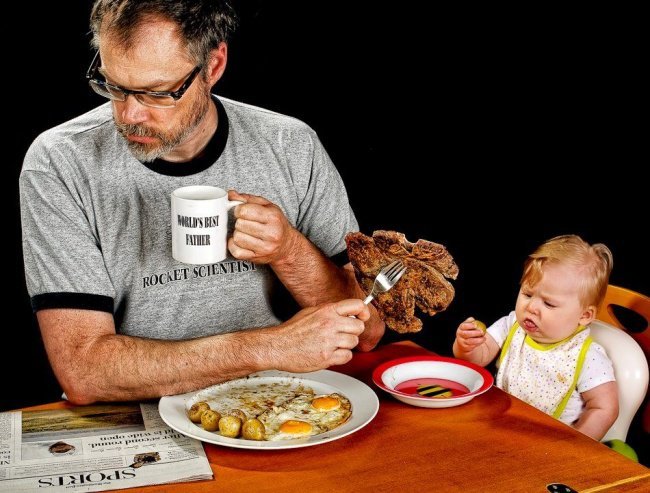 We don't want to say anything cheesy about this but awww.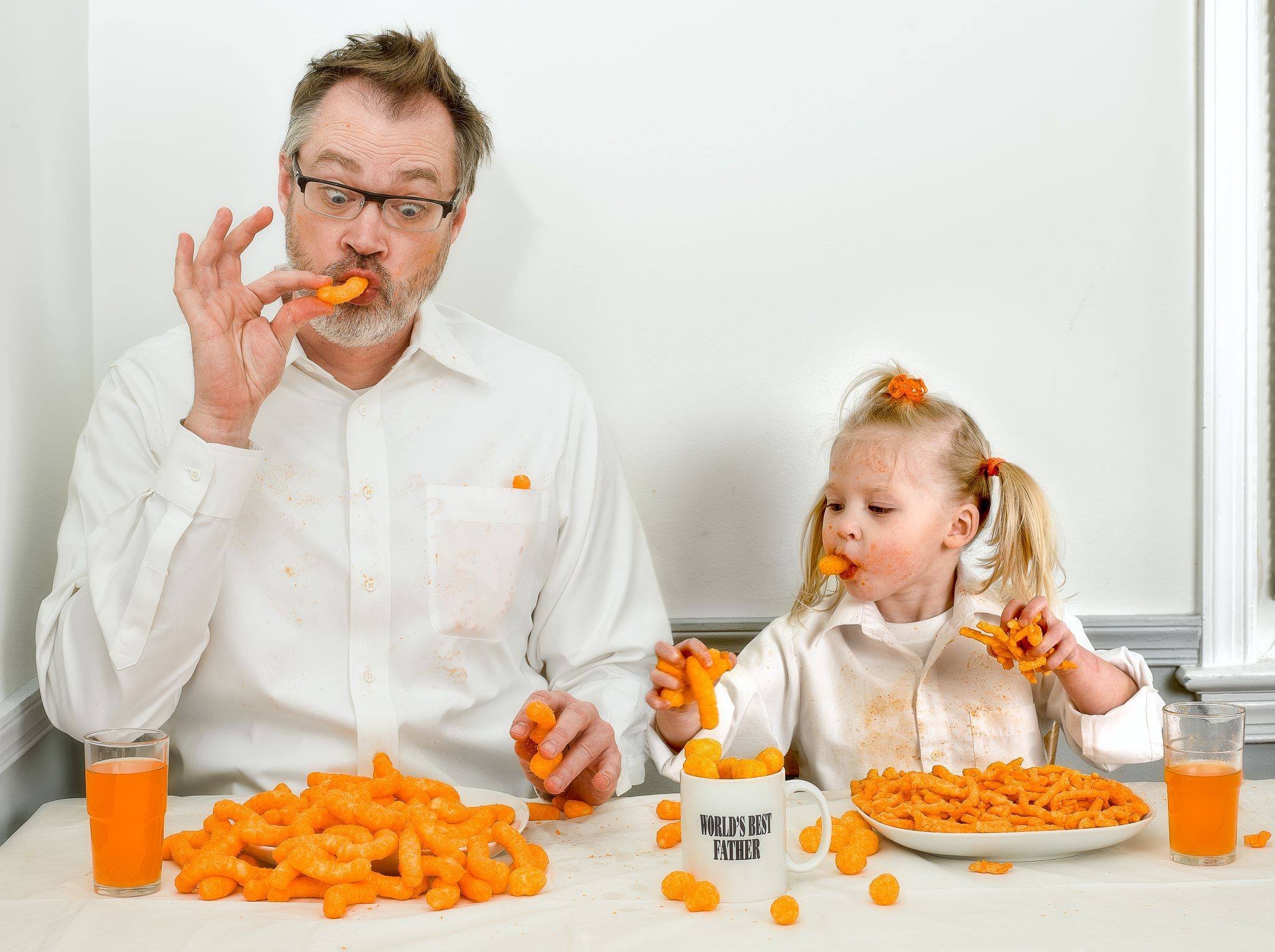 Because every dad loves the breakfast his little girl cooks for him.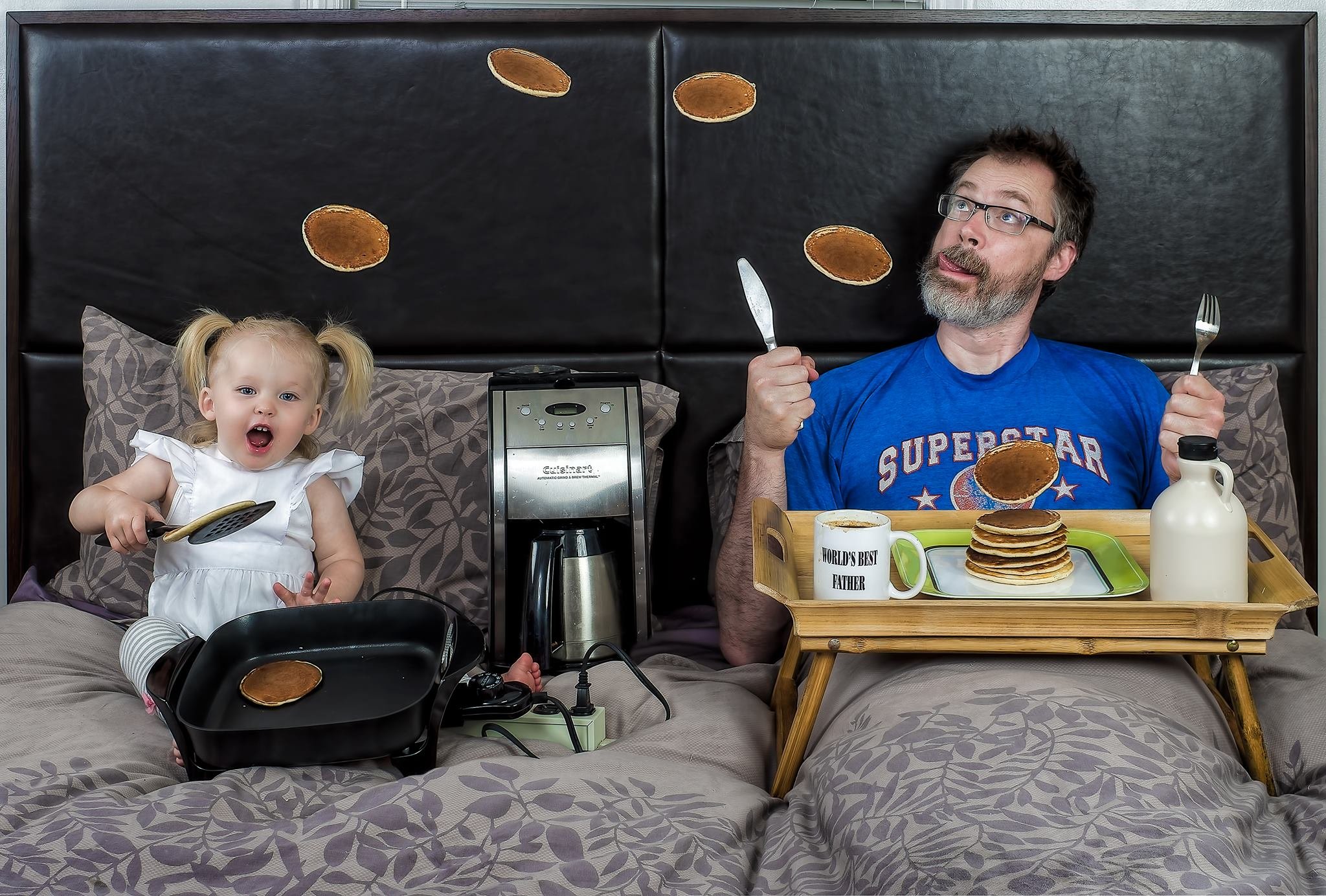 That Thanksgiving turkey needs some thorough cooking.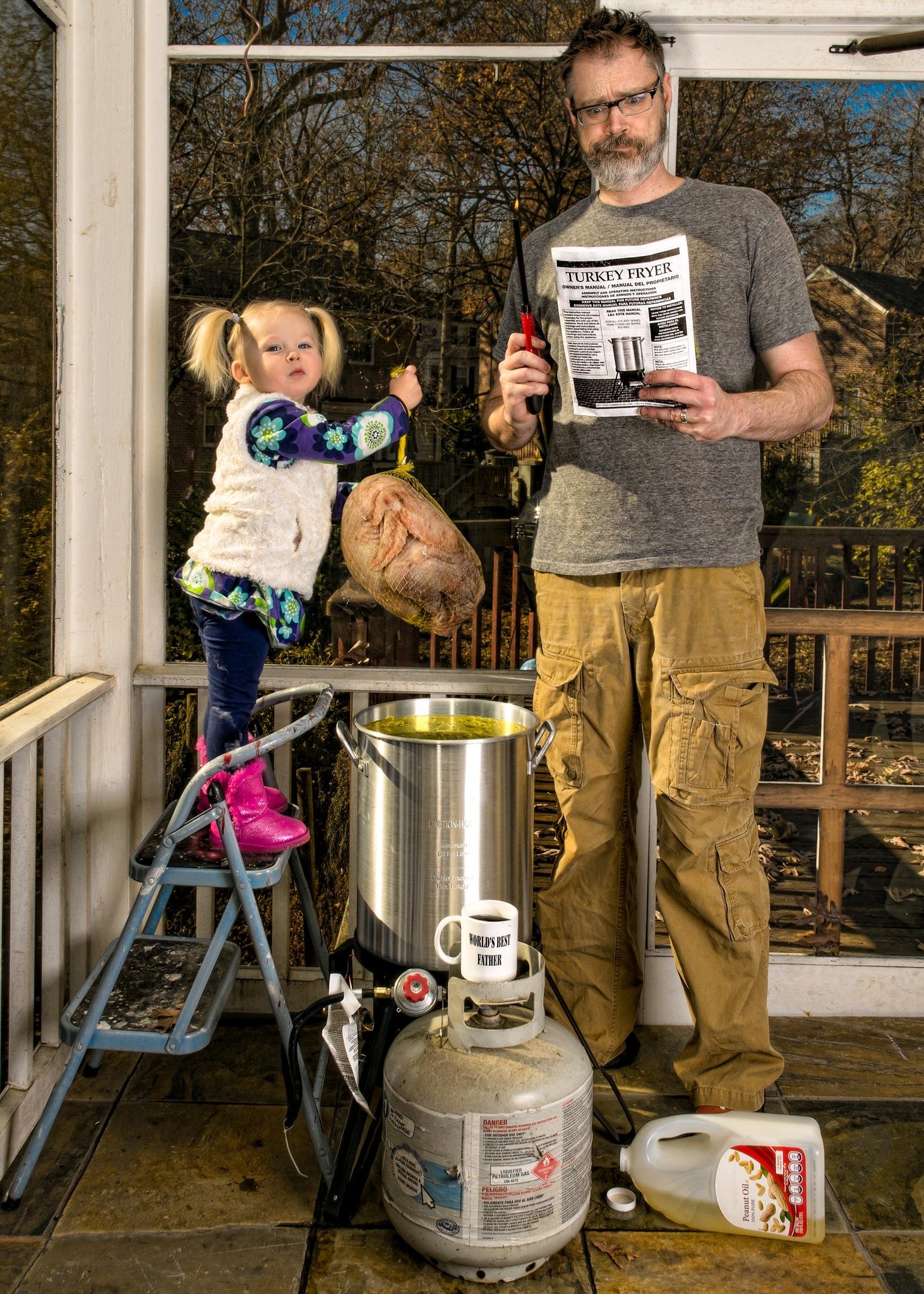 There ain't no better or more fun way to handle bills.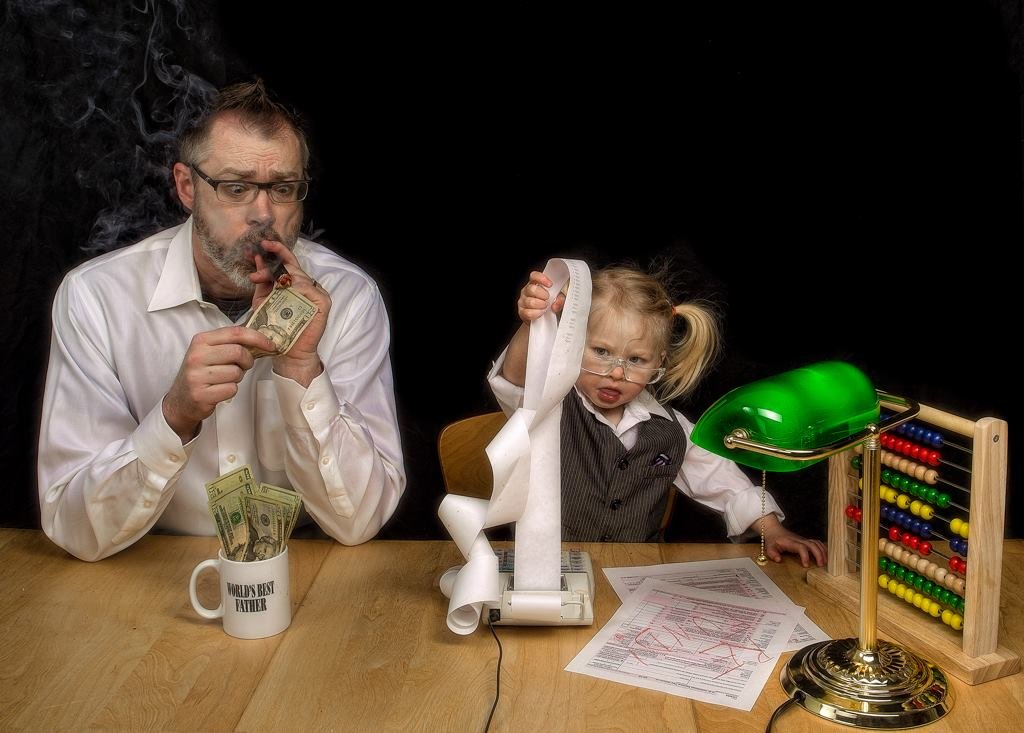 Halloween preparations call for some super spooky carving on the pumpkin, and a daughter holding a lit candle for some real effects.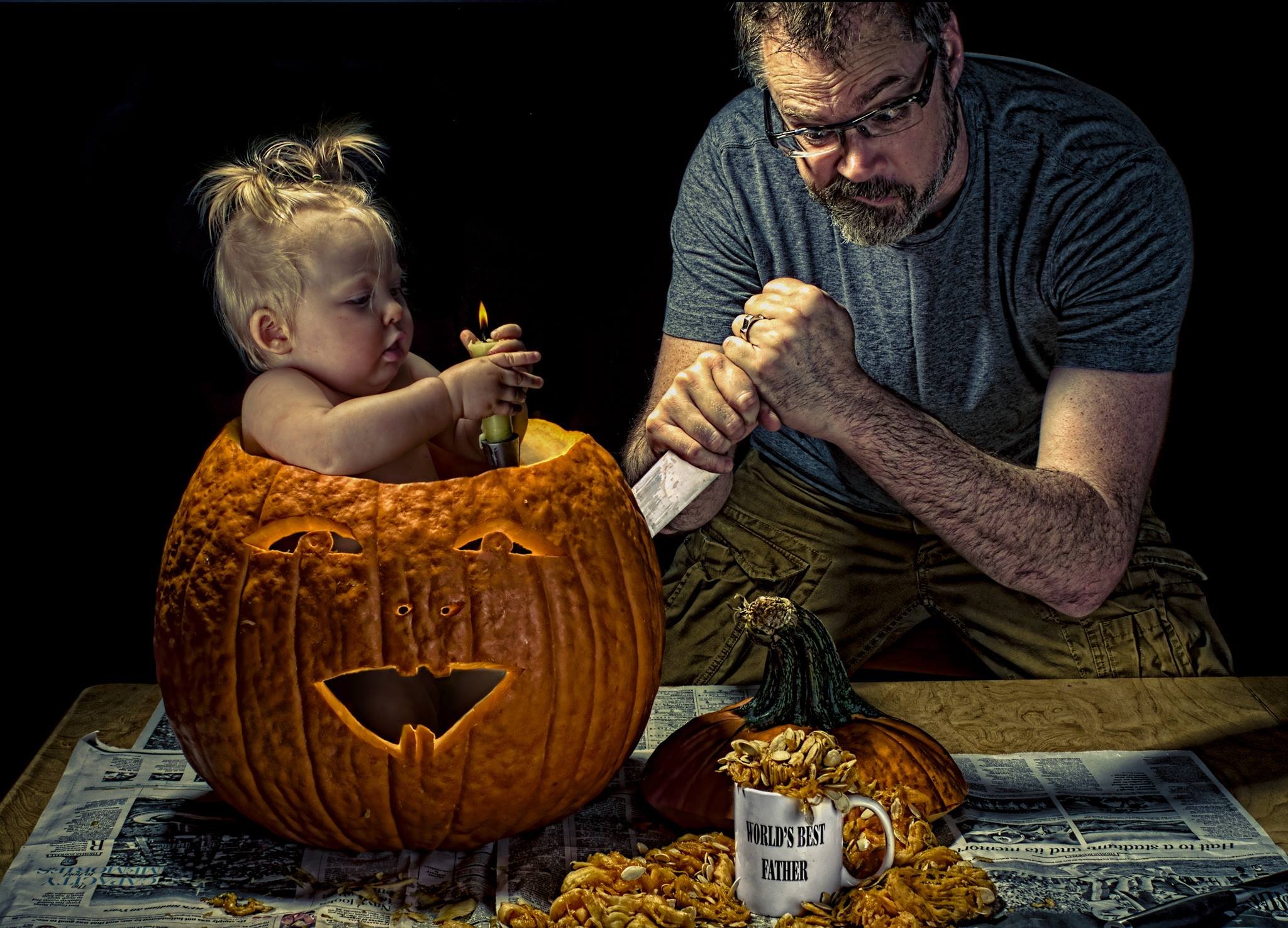 In the modern age of technology, this is the best way to make your kid eat the all the green veggies she hates.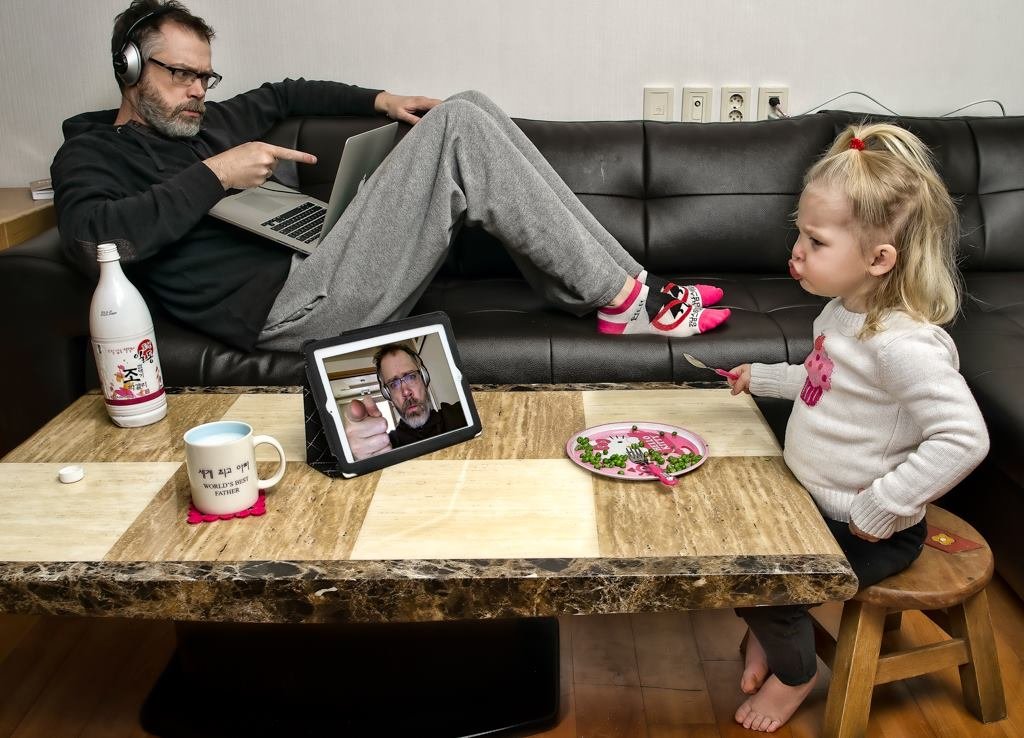 And when mom is away, what better than letting your inner party animal out?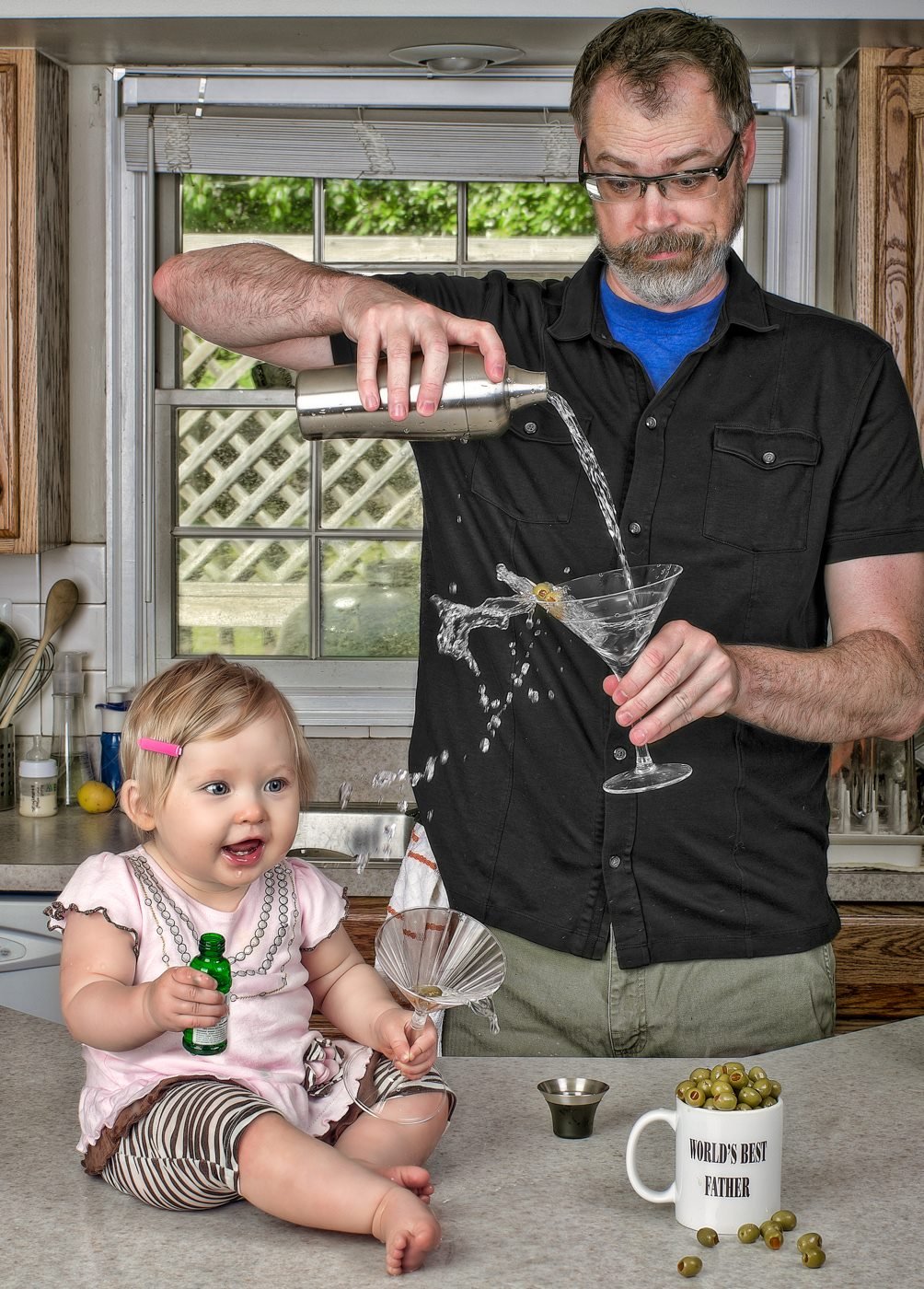 Everyone back off, because there is a new barbecue expert in town. 
Now that's a childhood album we all would have liked, right?