Though sex is an extremely enjoyable activity, sometimes it can be extremely hilarious as well. While laughing during sex may never be a good sign, there are some sex related incidents that are just too funny. 
Here are some of the funniest tweets on sex that'll have you laughing…. so hard!
1. Ah baby….what?


3. Porn – the gift that keeps on giving. 

4. Agla to paka Tendulkar banega.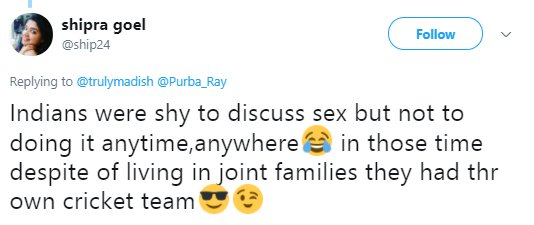 5. Mom: How come you keep losing one sock? 

6. And that's why dogs are a man's best friend!

7. I found love in a Nandos place!

8. It's all for love.

9. The Horror!!!

10. Don't use the tools without reading the instructions. 

11. If you don't get this one, you are still stuck on Pogo!

12. I am with you in spirit, just not physically!

13. How does Ryan Reynolds do it?

14. I wonder why she said I don't get her?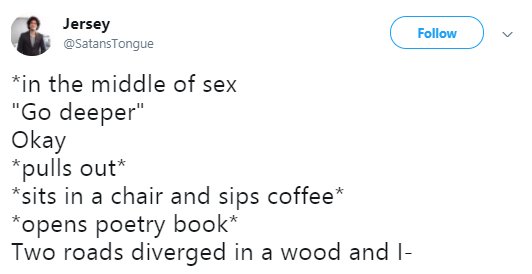 15. But women like men who are direct, right?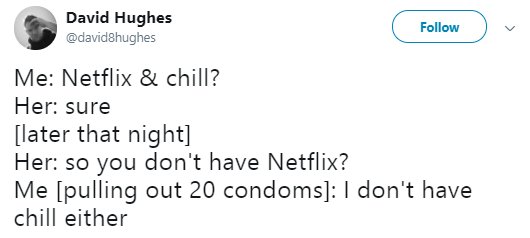 16. Had she been on video she would have been a star!

17. It was a legit question!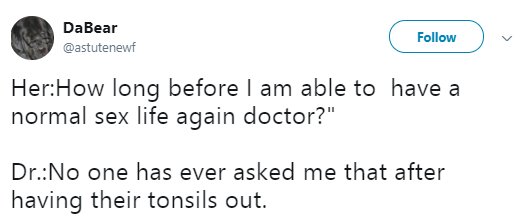 18. Are you still alive?

19. The one who has sex and not puns. 

20. I believe there is no wrong time for compliments. 


22. But what about 'in sickness or health'?

23. High hopes!

24. But I thought I'll get more than 20 minutes. 

25. India sab cheez mein best hai, kissing mein bhi. Aapne Emran Hashmi ki movies nai dekhi?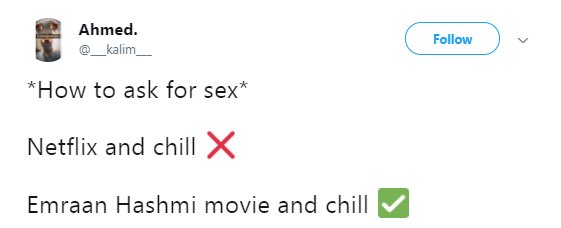 26. Millennials do things differently.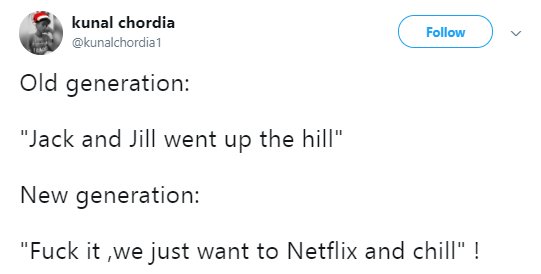 27. Maybe not all innovations are for our benefit!
28. I chose option D – All of the above. 

 29. Someone should know.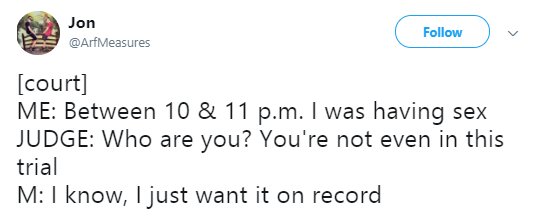 30. What's in a name?

31. You can do it… no pressure!

32. I have very low expectations.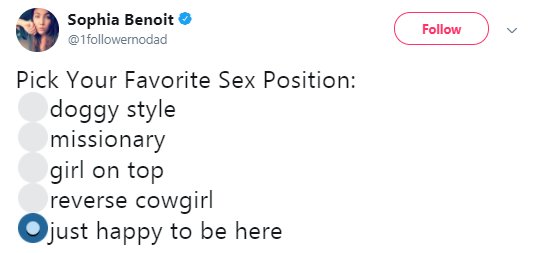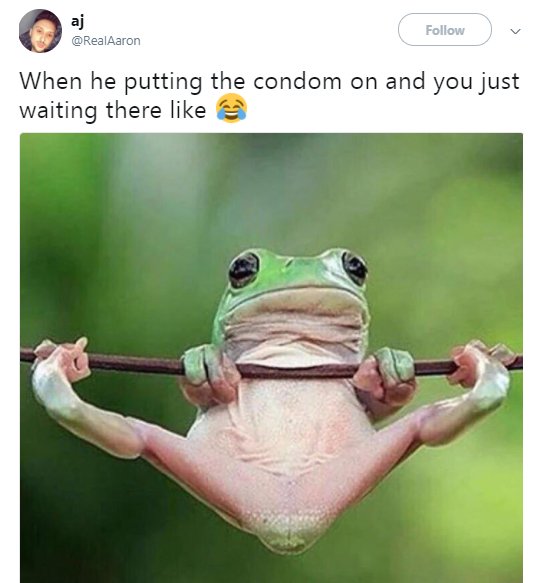 When it comes to humor on Twitter, no topic is off limits!