Often times, heartbreak comes along with an intense hatred for the one who once used to be the centre of your universe. Like love, it's a powerful emotion that renders one raging and hopeless. At some point in life, pretty much everyone goes through it.  Either way, this world certainly needs more love than hatred.
Read on how various Urdu shayars have expressed the flip side of love.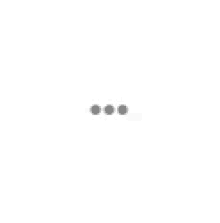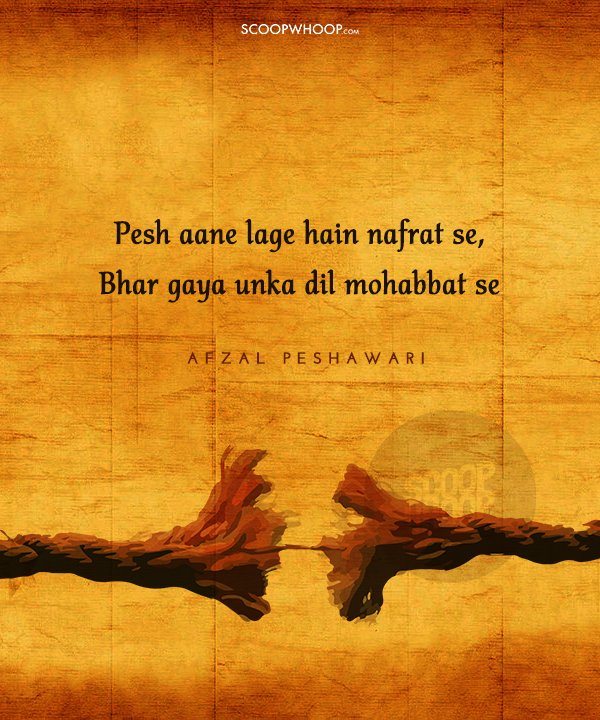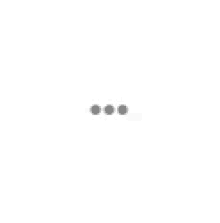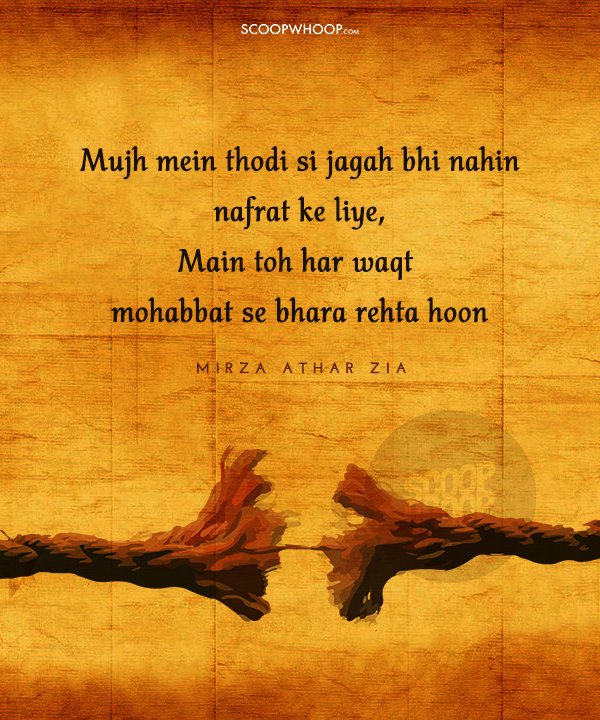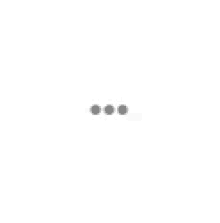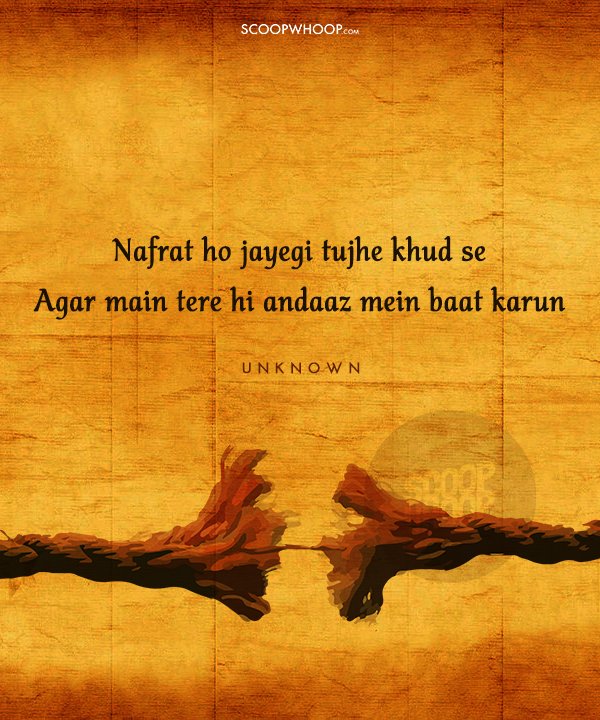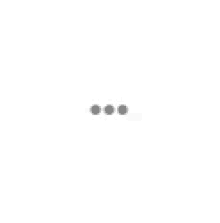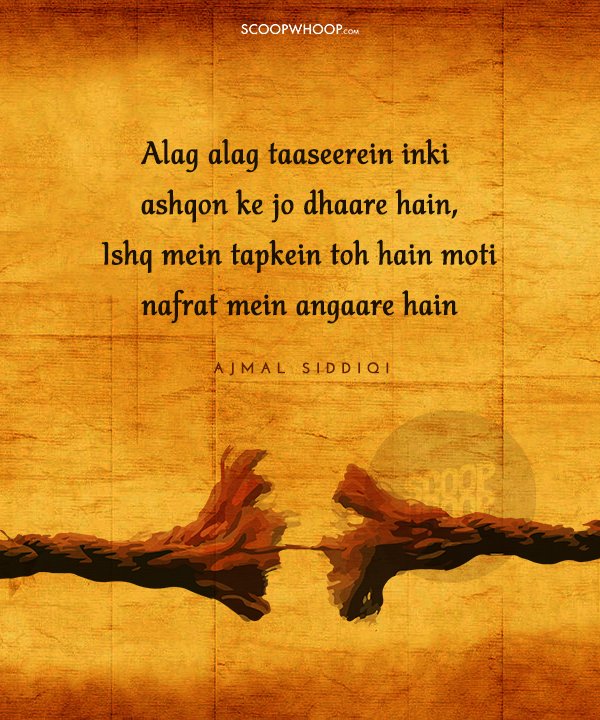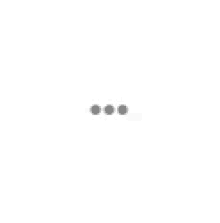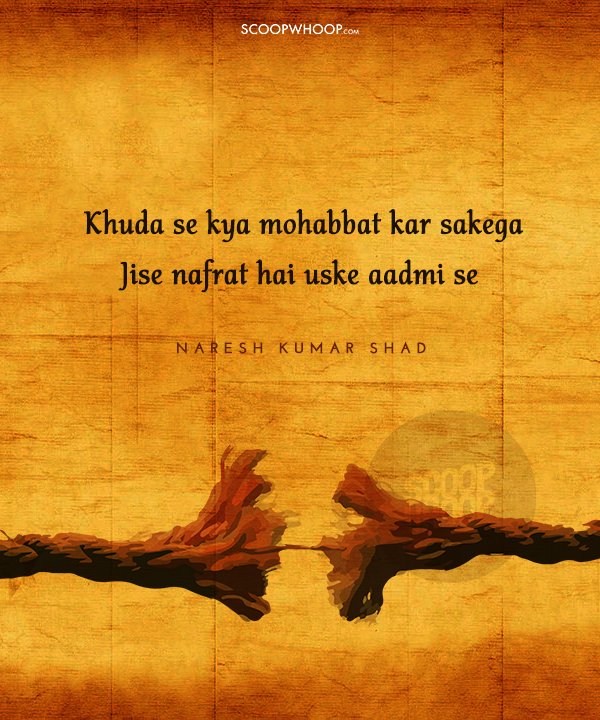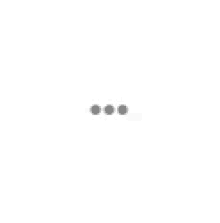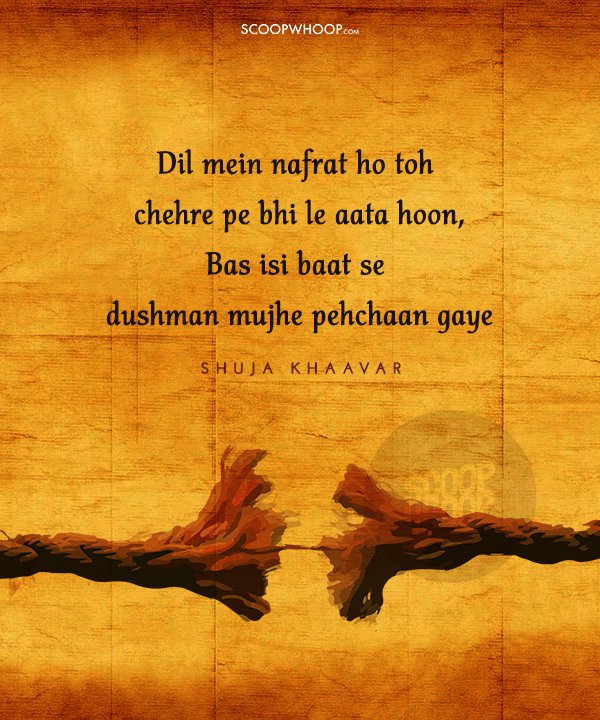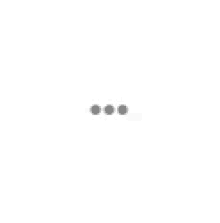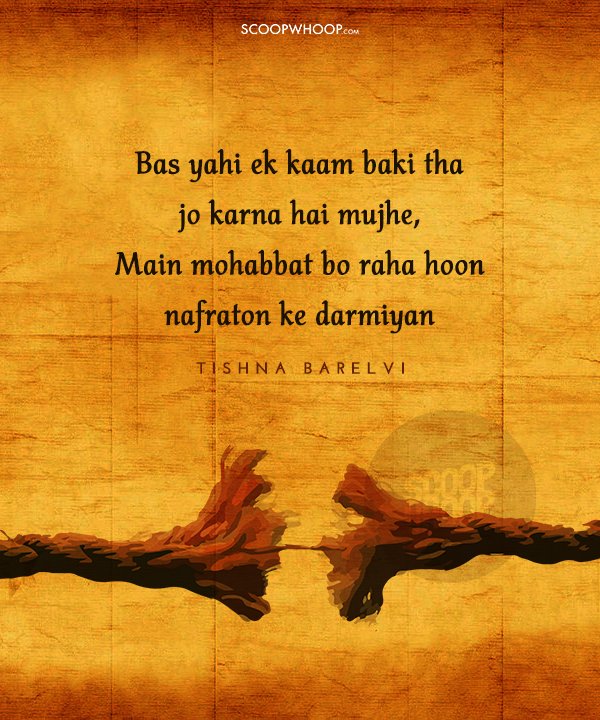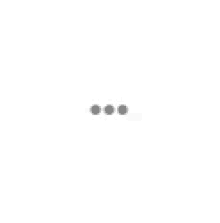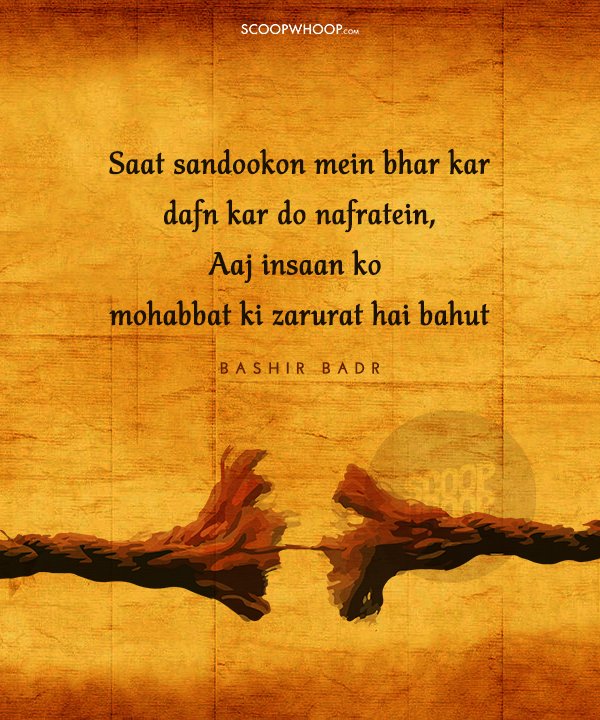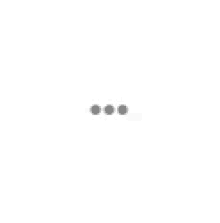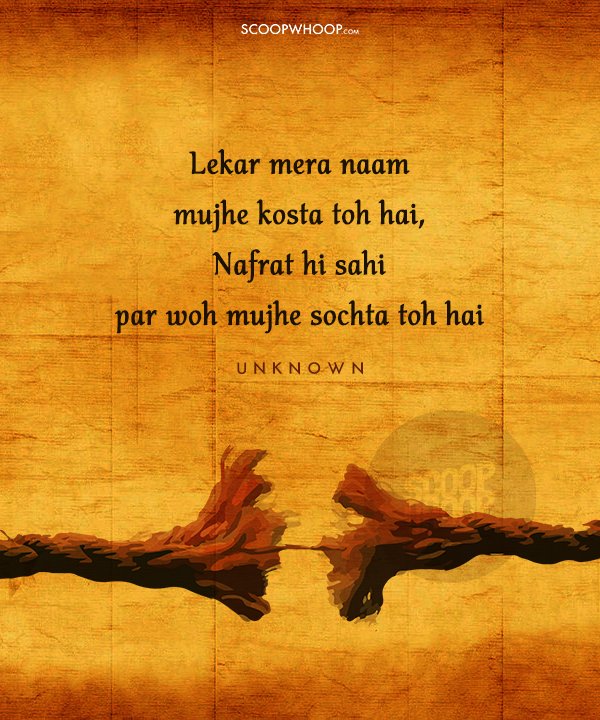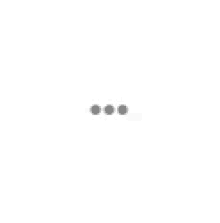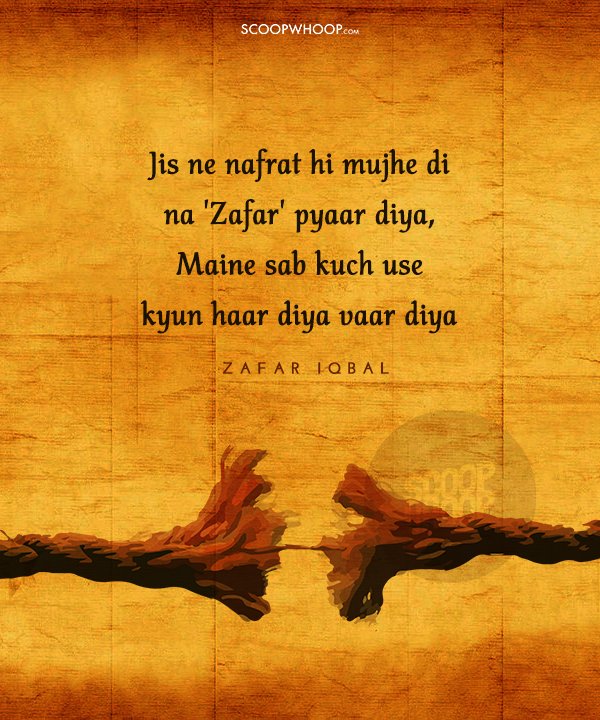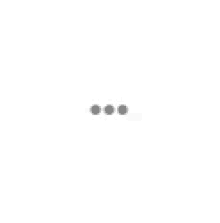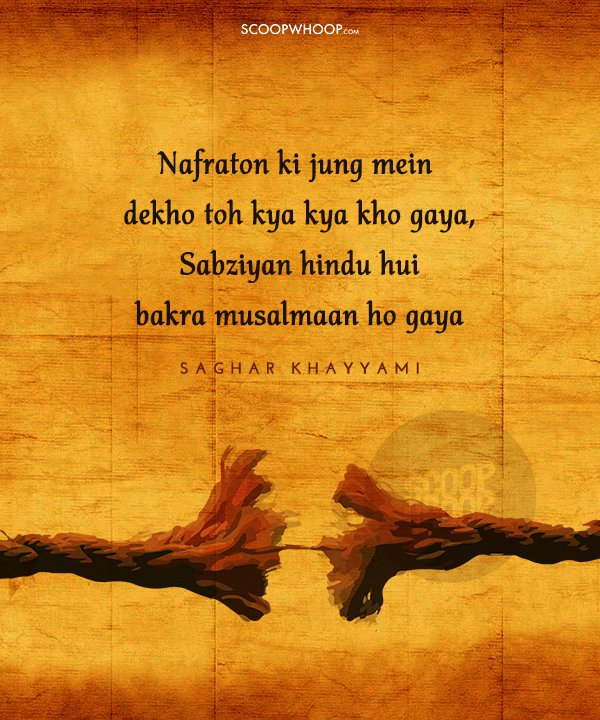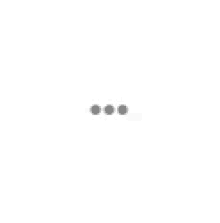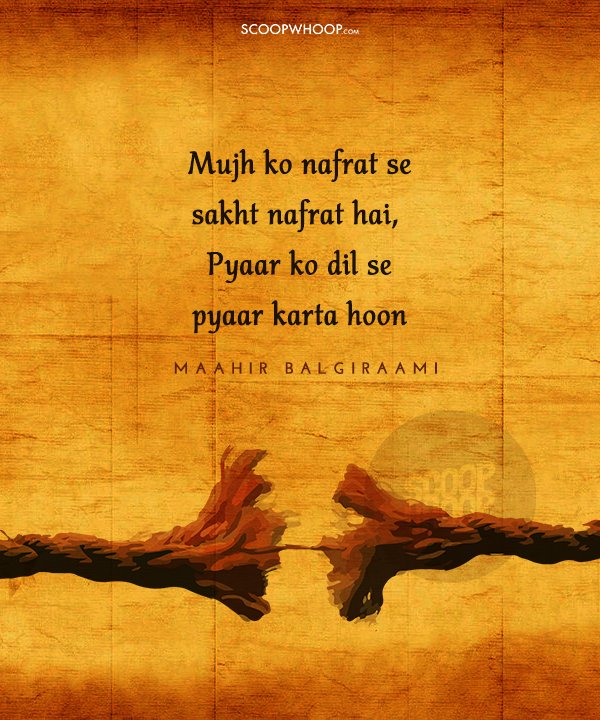 Designed by: Ashish Kumar.