It's been two days since India defeated Afghanistan in their round-robin World Cup clash but we are still hungover from that match. 
You already know why! It's not every day that an underdog threatens the hell out of the favourites in the biggest tournament of the sport.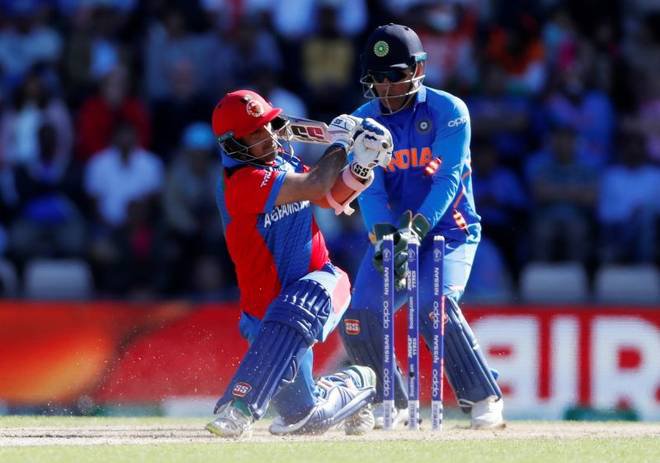 Afghanistan did just that. They couldn't win the match but bowled well enough to restrict India to 224 and took the match to the second last ball of the final over, while chasing.
Indians were all hearts and tears seeing their emotions, and I don't think that is going to stop any time soon, because their team is just a bunch of very likeable people. Talking to reporters after the loss of his team to India, captain Gulbadin Naib had no qualms in accepting that India is his favourite team and Virat, his favourite player.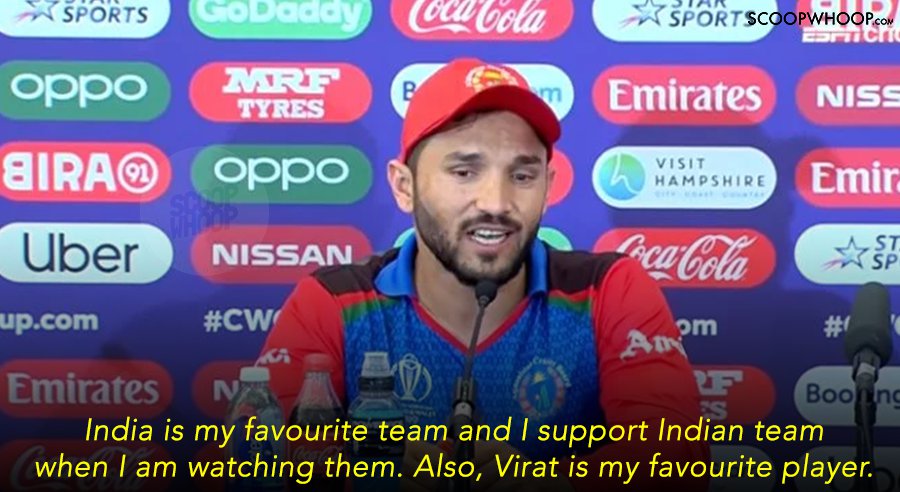 Which is why, he says, beating India would have been special for Afghanistan.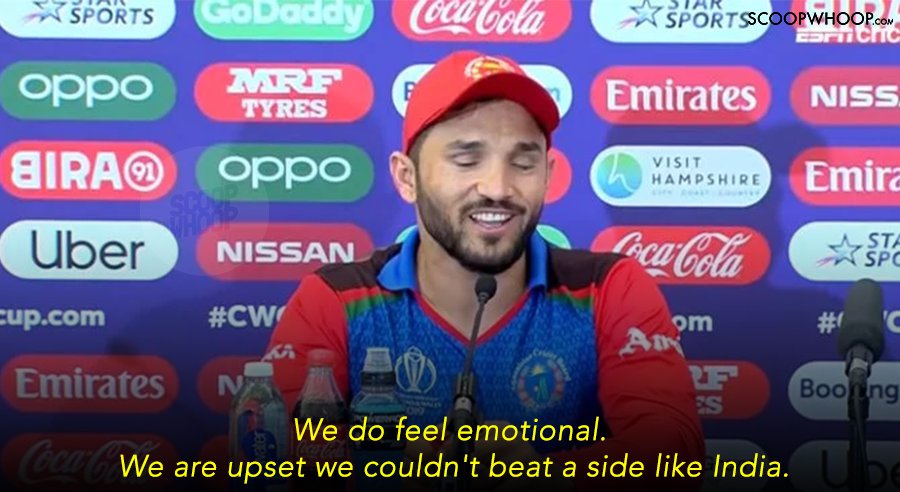 Appreciating India further, Naib called MS Dhoni a 'legend' and praised his partnership with Jadhav.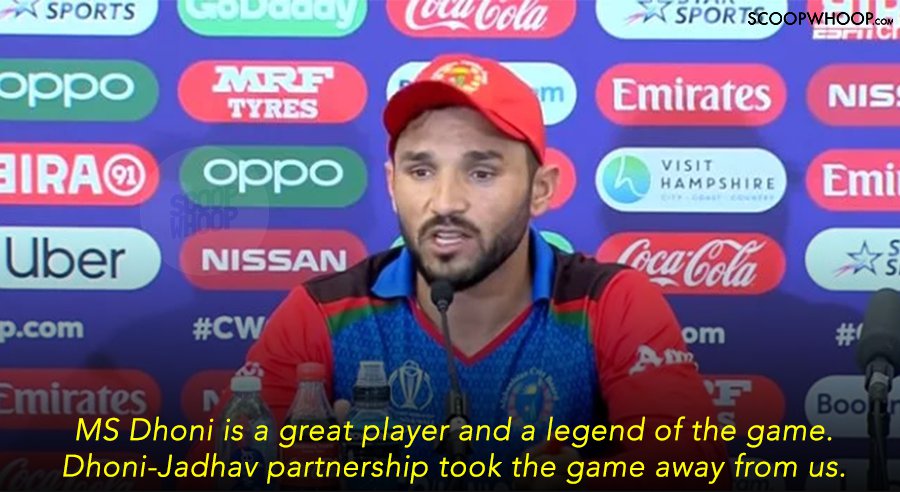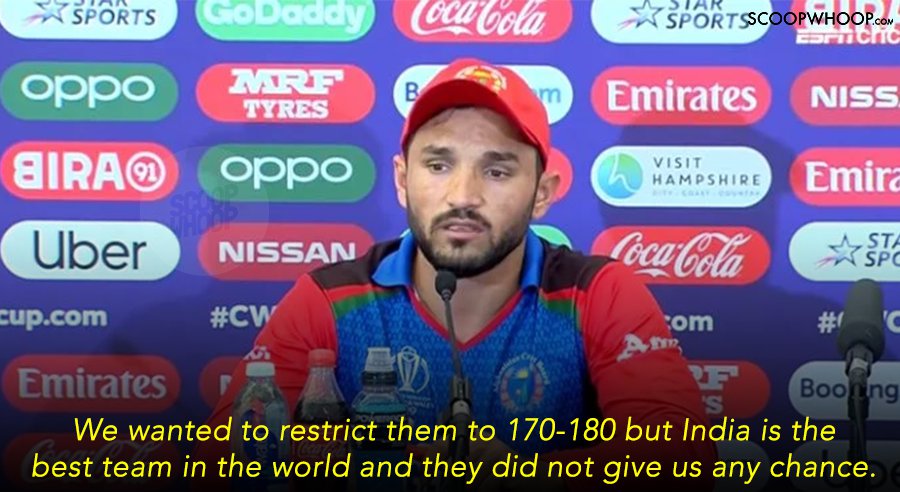 Lastly, when asked about their chase, he said that Mohammad Nabi (who was hurt on his left leg) tried his best but couldn't see the side home.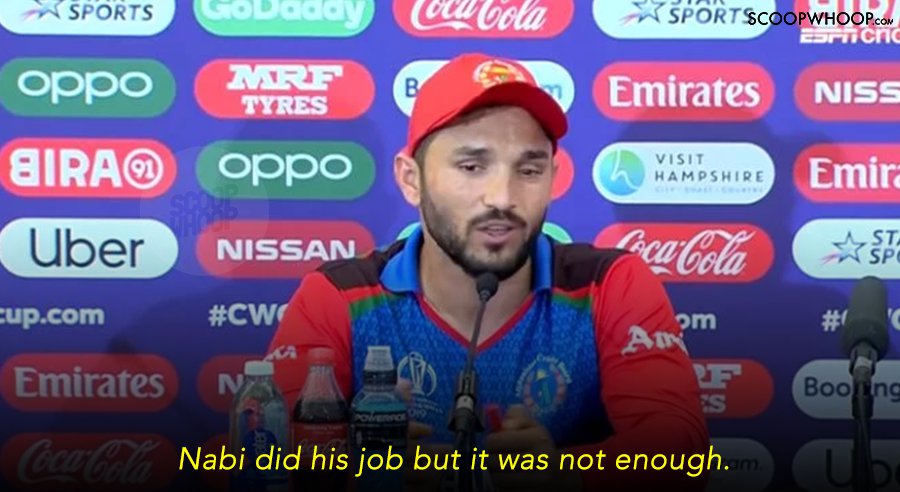 Indians, who are already fans of the side after Saturday, just discovered even more reasons to love them.
We wish great success and rise of Afghanistan cricket! Lots of support and love to Afghanistan from India!

— 4444@tnameh (@hemantmane444) June 23, 2019
Afghanistan might have lost the match but they have won many hearts across the World with their great fighting spirit @ESPNcricinfo #AFGvIND

— Praveen Balusu (@PraveenBalusu1) June 23, 2019
Luv from India always😍😍😍

— Karikala Cholan (@karikalan1412) June 23, 2019
India.&afg. Good play good match 🇮🇳🇮🇳🇮🇳🇮🇳🇮🇳🇮🇳😍😍🇦🇫🇦🇫🇦🇫🇦🇫🇦🇫🇦🇫🇦🇫. Good play

— Vijay.R (@VijayR22605332) June 23, 2019
Love u man… India and Afghanistan we are good friends…. thanks for ur supporting…. definitely India will lift the 2019WC trophy….

— Nagaraj B (@Nagaraj87414820) June 23, 2019
You can watch the complete video here: