Having looked forward to the World Cup for 4 years, it is a celebration for cricket fans around the globe. And the tournament has not been a disappointment so far.
From upsets that could have been to records that were broken, from players standing up for their rivals to fans going berserk – the World Cup has been a roller coaster ride till now and here we look at some of those instances.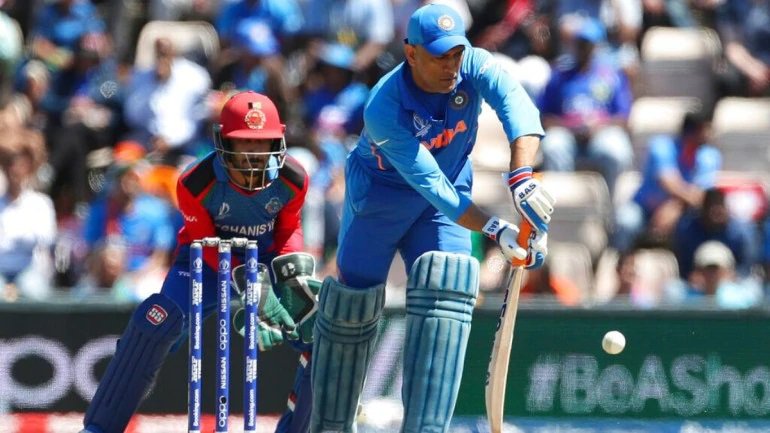 1. Mastermind MS Dhoni setting the field for Bangladesh in the warm-up match between the two countries.
We are all aware of Dhoni's genius and what all he has done for India; but it was hilarious and interesting to see him setting the field for the opposition (and them obliging). 
Best thing in ICC World Cup till now! 💙

M.S.Dhoni batting in 39th over, asks the Bangladeshi Bowler to stop bowling and tells him to move his fielder wandering near mid wicket to square leg, and Bangladesh Team says okay and moves that fielder! 😂😂😂

Mahi mentoring EVERYONE! pic.twitter.com/dZ5PbGxcwv

— DJ Prithvi (@djprithviindia) May 28, 2019
2. This catch by Ben Stokes.
3. Jofra Archer bowling a delivery so fast, it dislodged a bail and then went for a six.
4. Kohli's 'Oh, BC' reaction to a massive 6 by MS Dhoni.
5. Virat Kohli asking Indians fans to stop calling Steve Smith a 'cheater' and cheer for him instead.
Virat later said that he did it because Smith has been punished for his actions and deserves respect for performing well for his team. The Indian captain also apologised to Smith on behalf of the crowd.
"If I was in a position where something had happened with me, and I'd apologised and accepted it, and came back and still I would get booed, I wouldn't like it either."#ViratKohli on why he asked the fans to stop booing Steve Smith. #CWC19 | #INDvAUS pic.twitter.com/CIMicjoSA0

— Cricket World Cup (@cricketworldcup) June 9, 2019
6. A certain uppercut by Rohit Sharma that took the entire nation down memory lane.
A step-by-step copy of Sachin's famous shot from 2003 World Cup, Rohit's uppercut made everyone a little emotional.
7. Virat Kohli becoming the fastest batsman to amass 11,000 runs in ODIs.
He reached the milestone during India's match against Pakistan, breaking Sachin Tendulkar's long-held record in the process.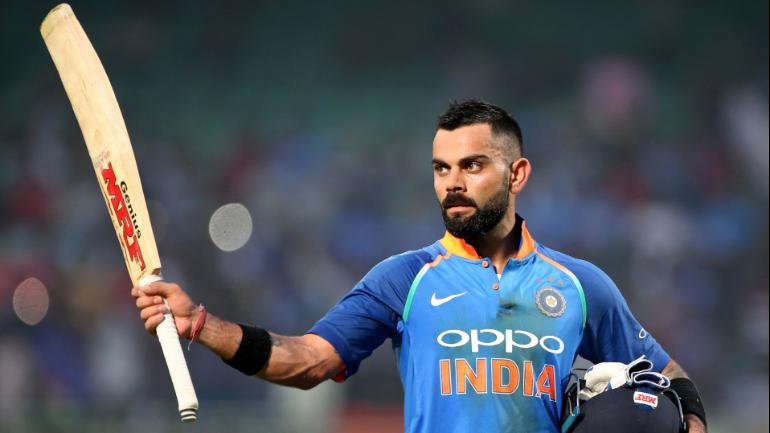 8. Afghanistan giving India their biggest scare of the tournament and eventually losing the match by just 11 runs.
For all means and purposes, it was the match of the World Cup. The biggest underdogs showed insane fighting spirit against the favourites and took the match to the last over. They lost, eventually, but all of India praised them for their efforts. 
9. Mohammed Shami's match-winning hat-trick against Afghanistan which was one of the reasons India won the match. 
10. Bangladesh scoring their highest One Day score with a valiant 333-run chase against Australia.
How beautiful is this picture!
One game 2 stunning hundreds 👏 well played Bangladesh you'll certainly the best entertainers when it comes to chasing, you'll lost the game but won places in our hearts thanks for keeping the spirit of the game alive #CWC19 #Bangladesh pic.twitter.com/lFTqGROzc0

— Goolam (@Goolam0) June 21, 2019
11. Shakib Al Hasan becoming fastest all-rounder to 6000 runs and 250 wickets, overtaking Kallis and Afridi in the process.
Sitting on the top of the run table as I write this article, Shakib scored an unbeaten 124 runs and took 2 wickets in the match he reached this milestone.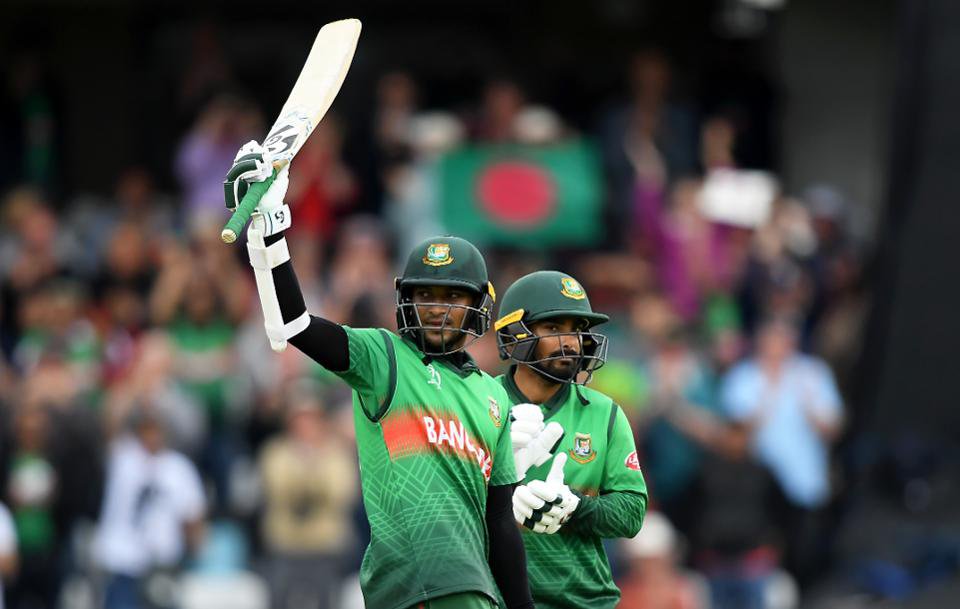 12. New Zealand winning a closely fought match against West Indies by 5 runs. 
The 'other game' played on 22nd of June was just as exciting as ours. Carlos Brathwaite's brilliant century couldn't see his team home but it did give us this picture to keep in our hearts.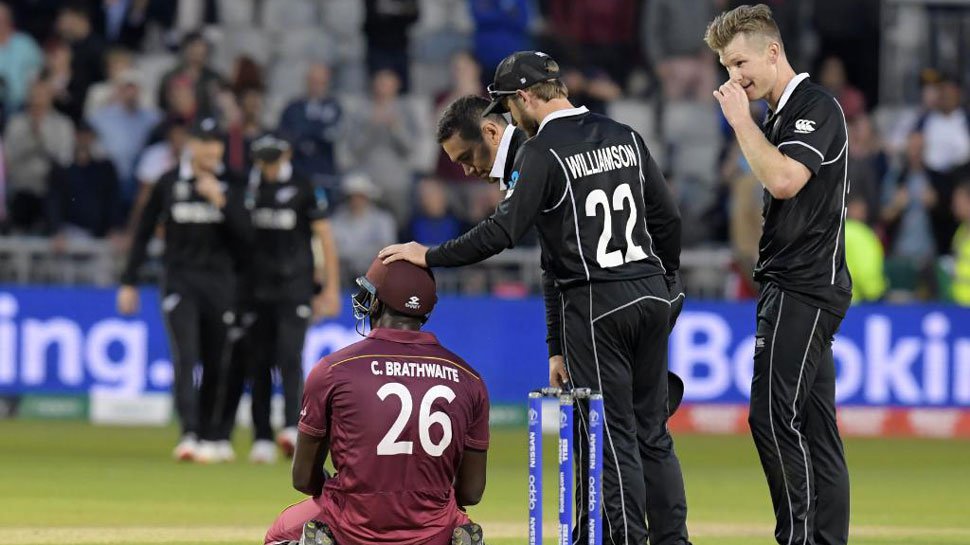 13. Mohammad Amir claiming a 5-for against Australia, becoming the first Pakistani to do so.
Pakistan still couldn't manage a win but it was an emotional moment for Amir who fulfilled his deceased mother's desire to see him achieving this feat.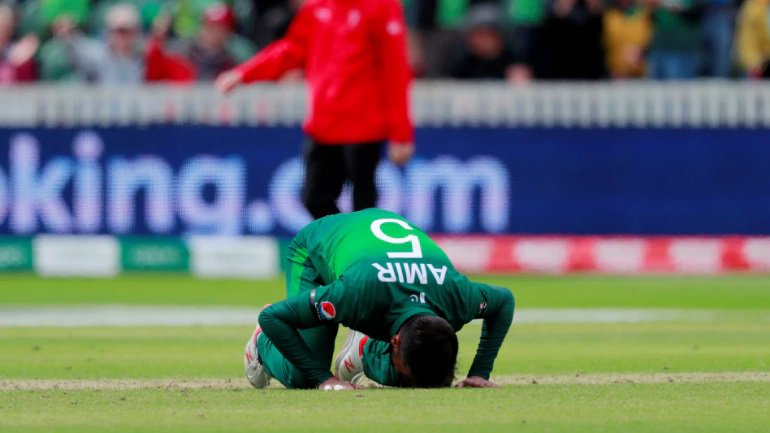 Can't wait for the tournament to unfold further.