Virender Sehwag is a mood. 
Singing his way to centuries and smashing the greatest bowlers in the world for 6s and 4s, he has always had very few fucks to give about anything.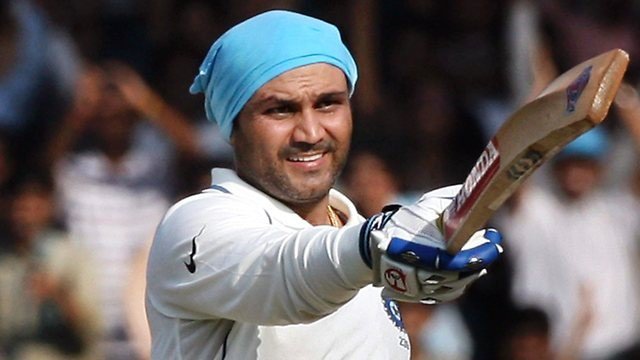 And that is something even his teammates and opponents vouch for. Here are a few instances of cricketers sharing specific incidents, all of which prove two things: Sehwag is fearless and he is irreplaceable.
1. Being close to his second Test century in 2008 at Adelaide, Anil Kumble wanted to take things slow. But Viru said maaro, aap. To his misfortune, he did and got dismissed.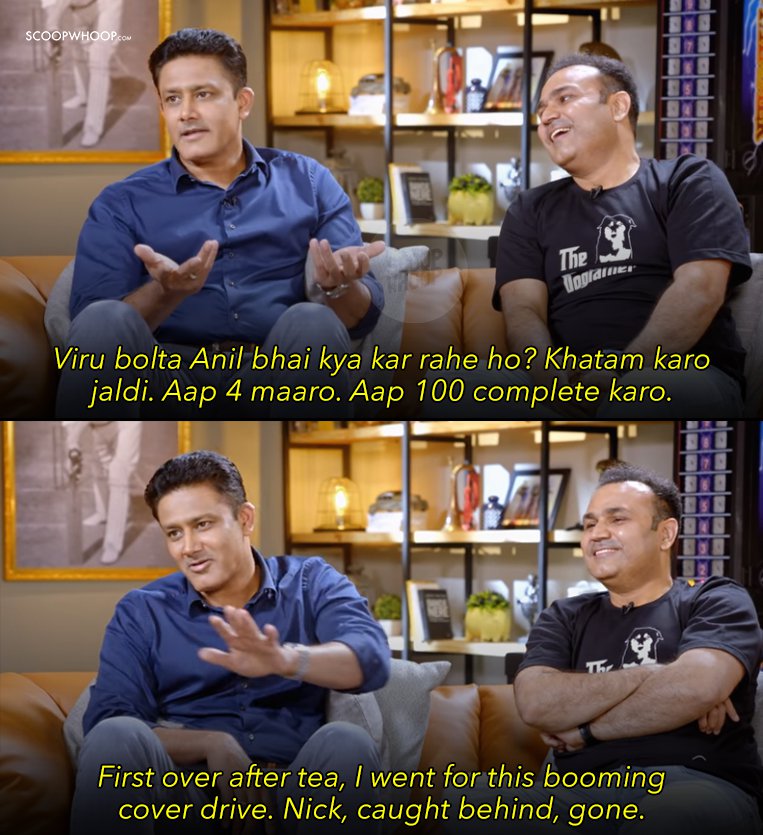 2. Viru has a justification, though. A legit one at that.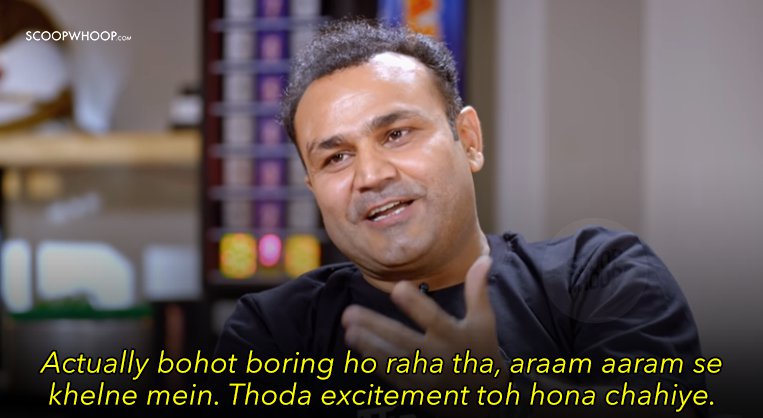 3. Somehow, even the God of cricket fell into Viru's trap of playing an 'entertaining' game and the results were pretty much the same.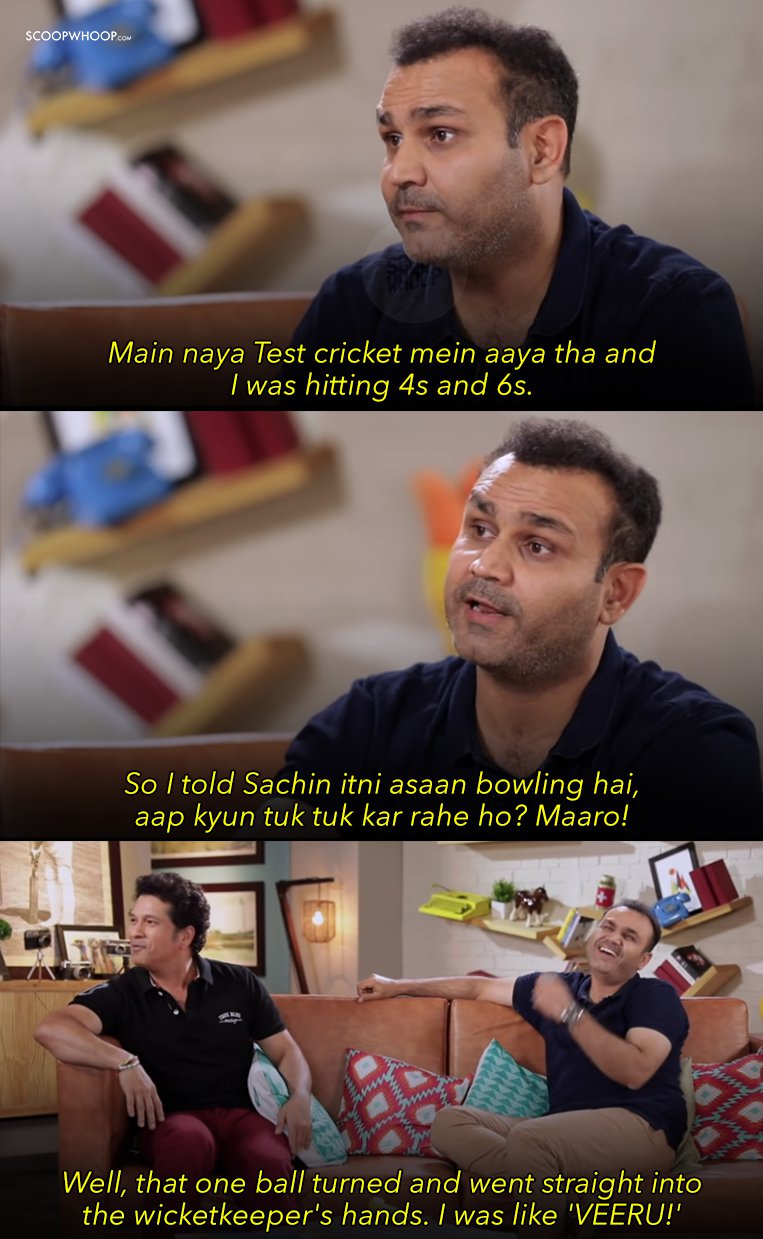 4. Okay, even that is fine, but you need some guts to tell a defensive batsman like Dravid to 'just hit it'.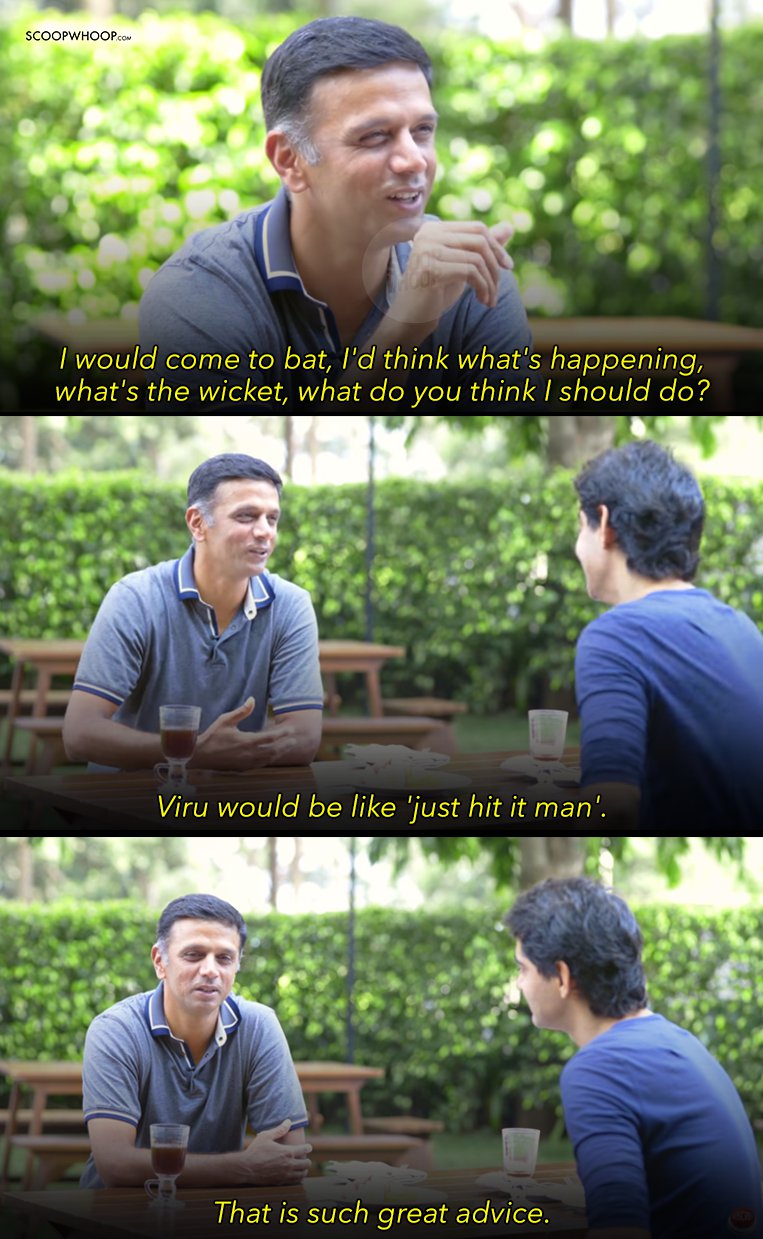 5. So, it doesn't come as a surprise that India's captain for most part of Viru's career – Sourav Ganguly – had this advice for him.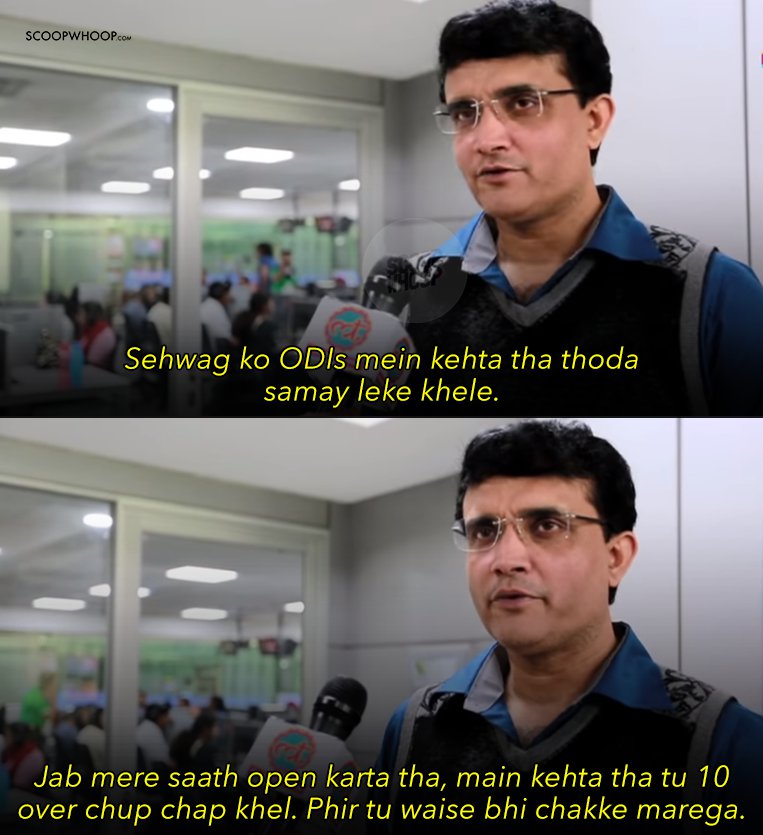 6. But it's doubtful if Sehwag learnt anything from Ganguly's suggestions. As Laxman puts it: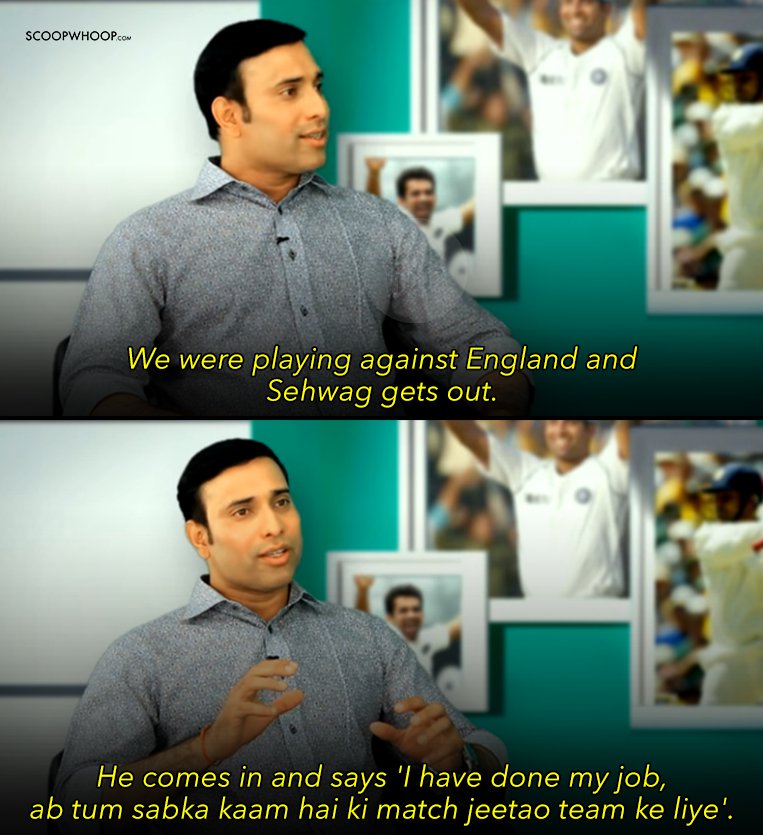 7. Now those were all batsmen. Bowlers also had interesting things to share about Viru and we start with none other than Brett Lee.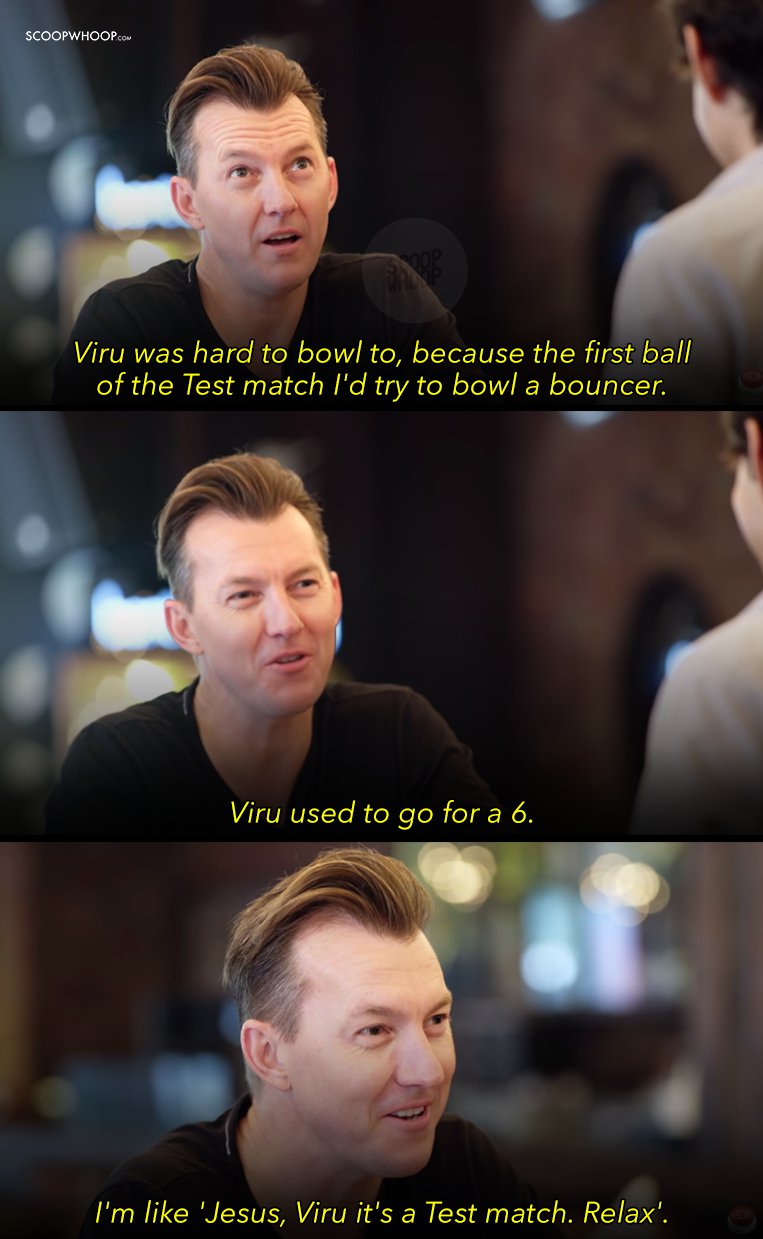 8. Off-spinners? Bowlers? What?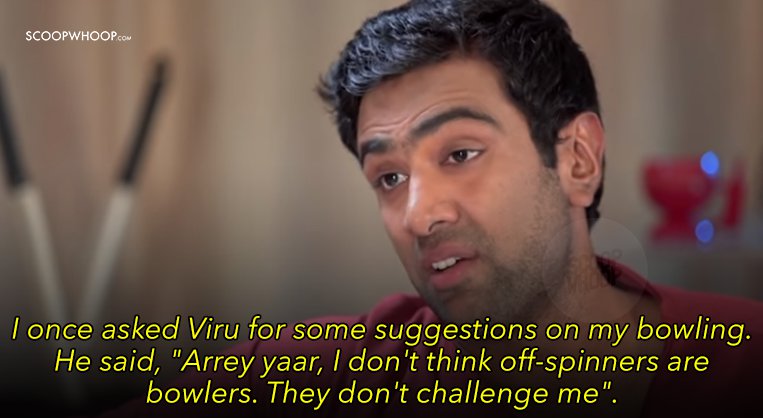 9. Ashwin then told that while everyone was worried about the games, Viru's priorities were sorted during the World Cup.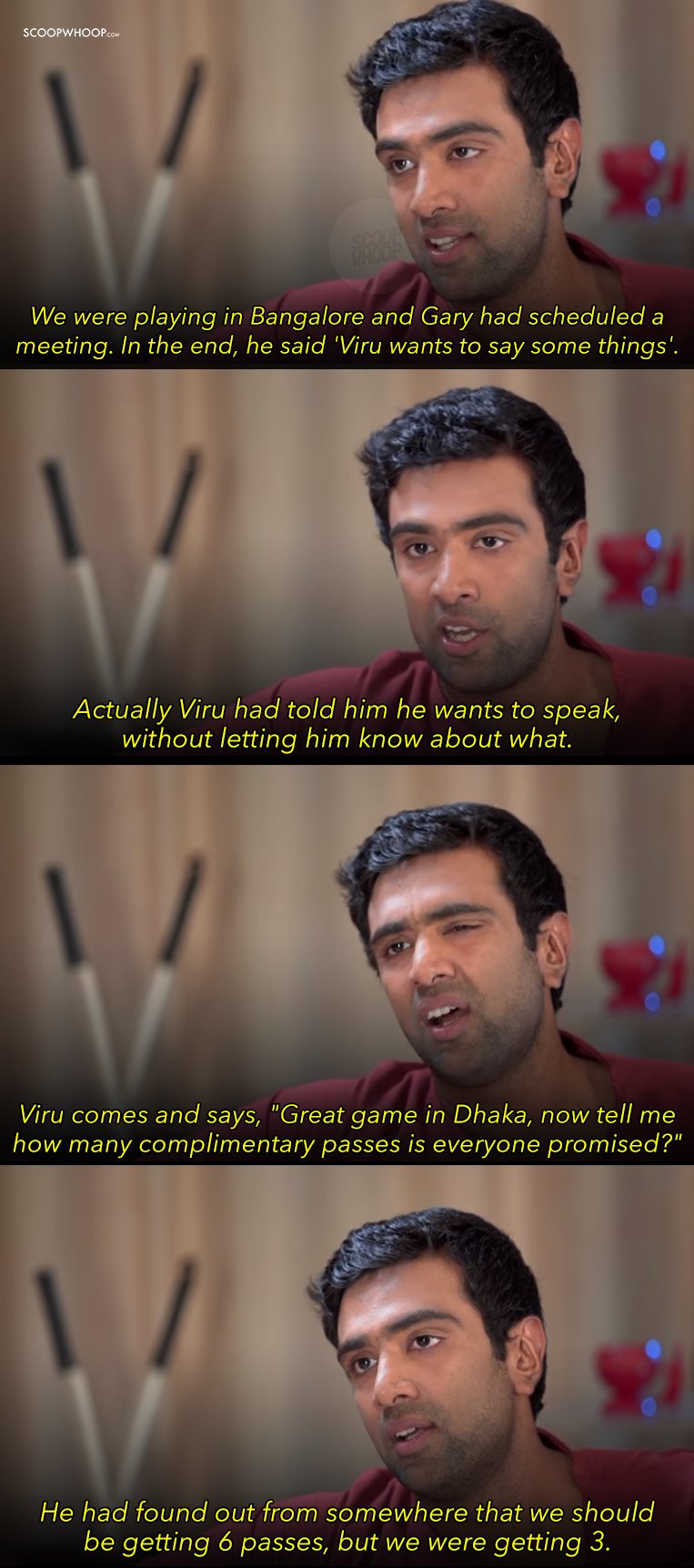 10. Something Zaheer also noted, still in disbelief after all these years.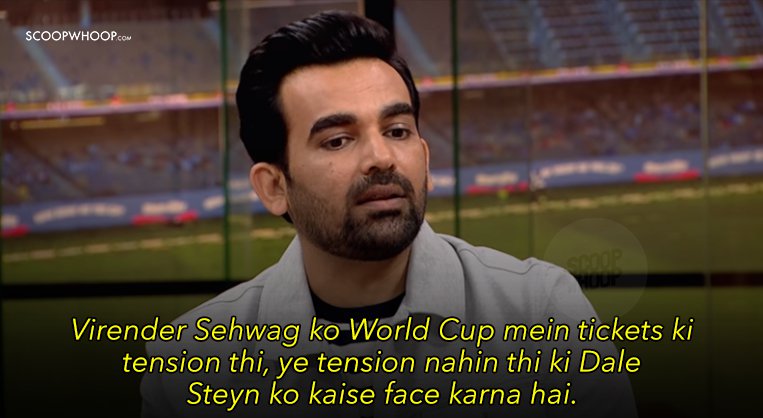 I still remember Sehwag got out for 293 against Sri Lanka in 2009. And he went straight to the stands and started combing his hair.
Let's just say he has always been a little different from others.