Who knows what would have happened, had Virat Kohli gone for the DRS after umpire Aleem Dar wrongly adjudged Jason Roy 'not out' last night.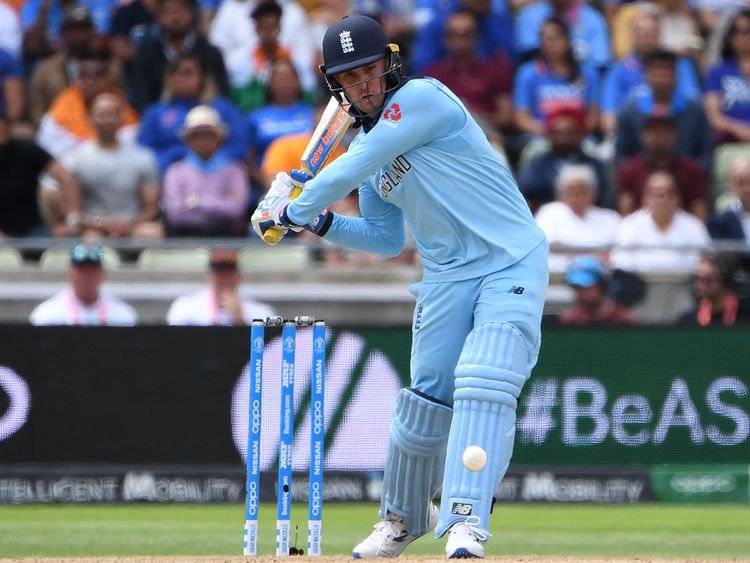 It was the 11th over and Hardik Pandya had gone for a huge appeal for caught behind, convinced that Roy had nicked it. Dhoni, though, wasn't too keen on taking things further and finally, after a brief talk with Kohli, the DRS was not opted for.
Jason roy was OUT and India could have won.

WRONG call by empire @ICC should work on tackling these wrong calls by empires.

Wrong decision by kohli/dhoni/hardik for not going with DRS. Indian team should work on this.

— Vinod (@devildevel) June 30, 2019
The replays later showed that the ball had hit Roy's gloves and it was a fair dismissal.
Roy went on to make 66 but his primary contribution was a consolidated partnership that led to India's defeat.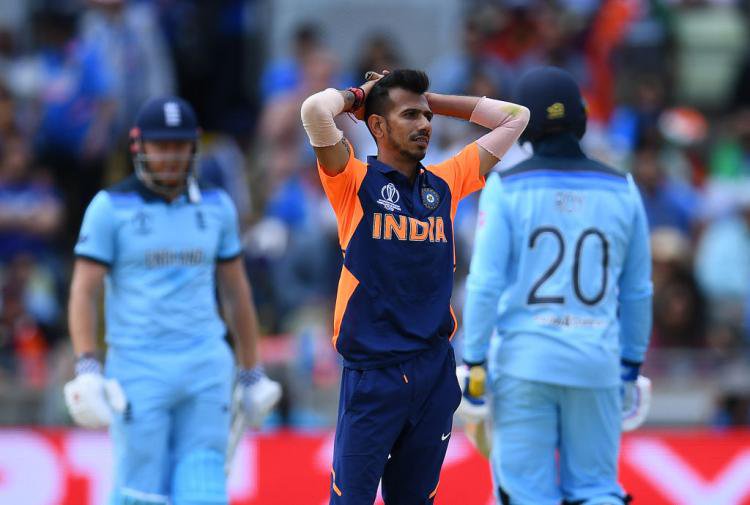 It will be very safe to say that India have been struggling with DRS in this World Cup, sometimes due to bad calls and sometimes due to bad luck.
Remember the time Kohli walked back to the pavilion, without nicking the ball in the 48th over of India's match against Pakistan? He didn't even wait for the umpire's decision. The wise decision there would have been to see what the umpire ruled and, basis that decision, go for a review.
Virhat Kohli just gave himself out and walked thinking he knocked it to the keeper. Replay showed afterwards he didn't hit it & wasn't out. How odd!#INDvsPAK

— SportsrusAu (@SportsrusAu) June 16, 2019
But he faltered at the very first step, so we can't say he was entirely wrong in making a DRS call. He was simply, entirely wrong.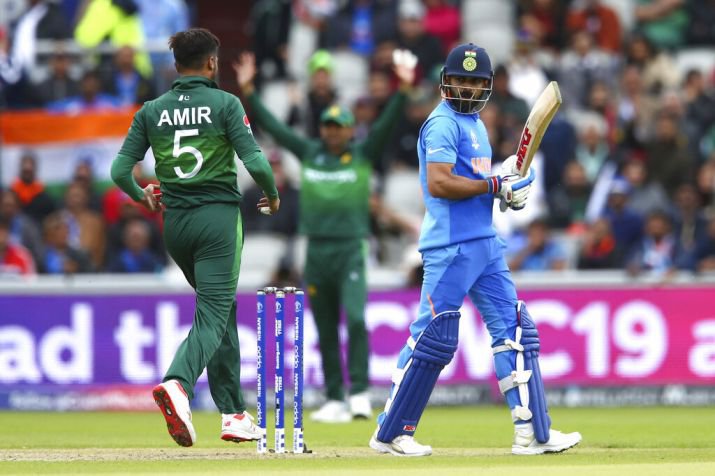 Another instance of a wrong call was seen during the same match, when the ball hit Babar Azam's pads pretty clearly but Dhoni and Kohli didn't go for it.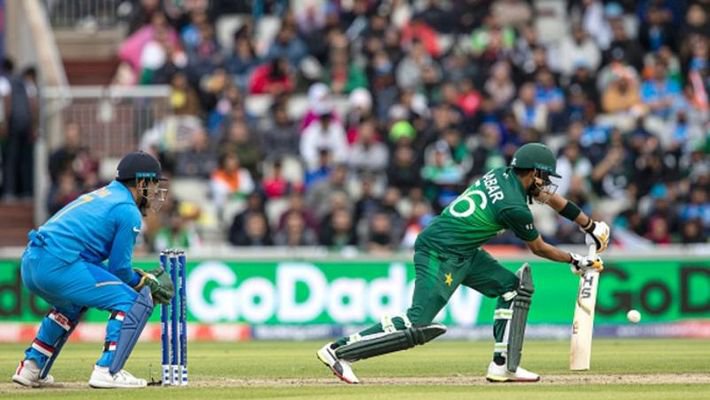 Despite two big blunders we won the match and that is a testament to the brilliance of this side, but can we afford such mistakes on a regular basis at this level? No.
In the match against Afghanistan, Shami – replacing Bhuvi – was convinced that he had dismissed opener Hazratullah Zazai. The umpire didn't respond to the LBW appeal, though, and Kohli went for the DRS.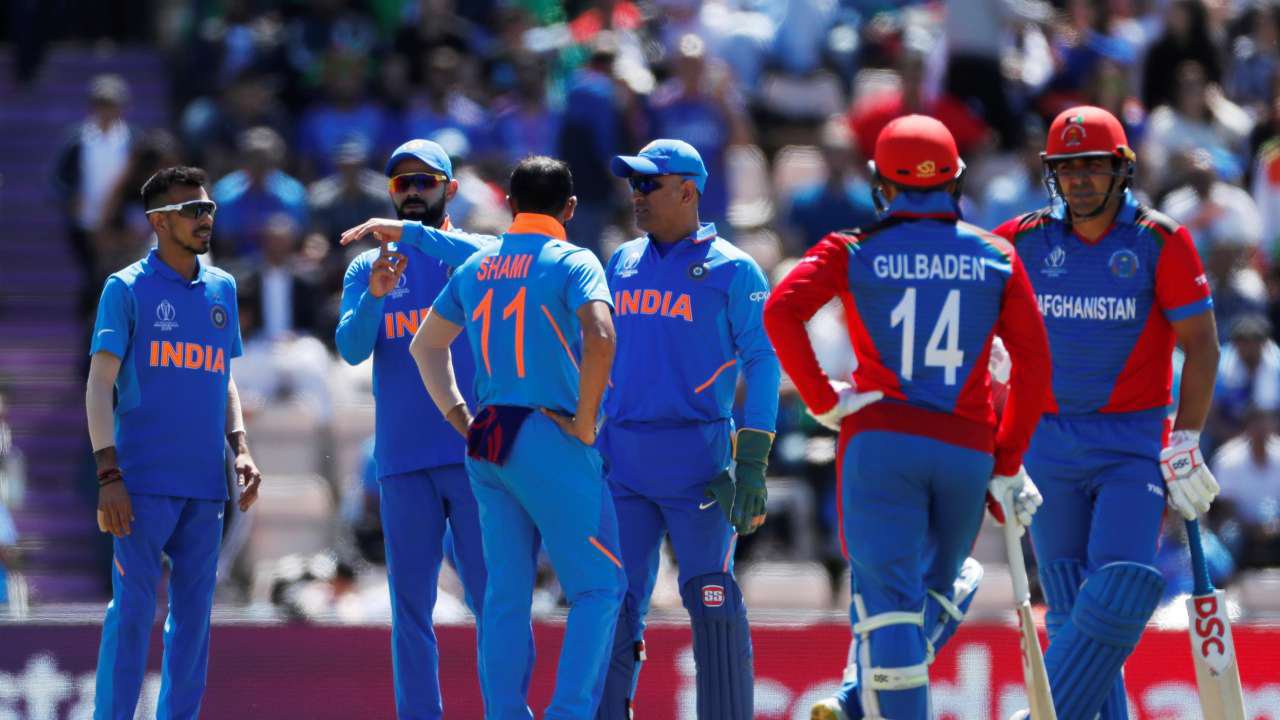 It proved to be a wasted opportunity as the ball had landed outside the leg stump line. In fact, this image of Kohli during the entire appeal and re-appeal, went viral on the internet.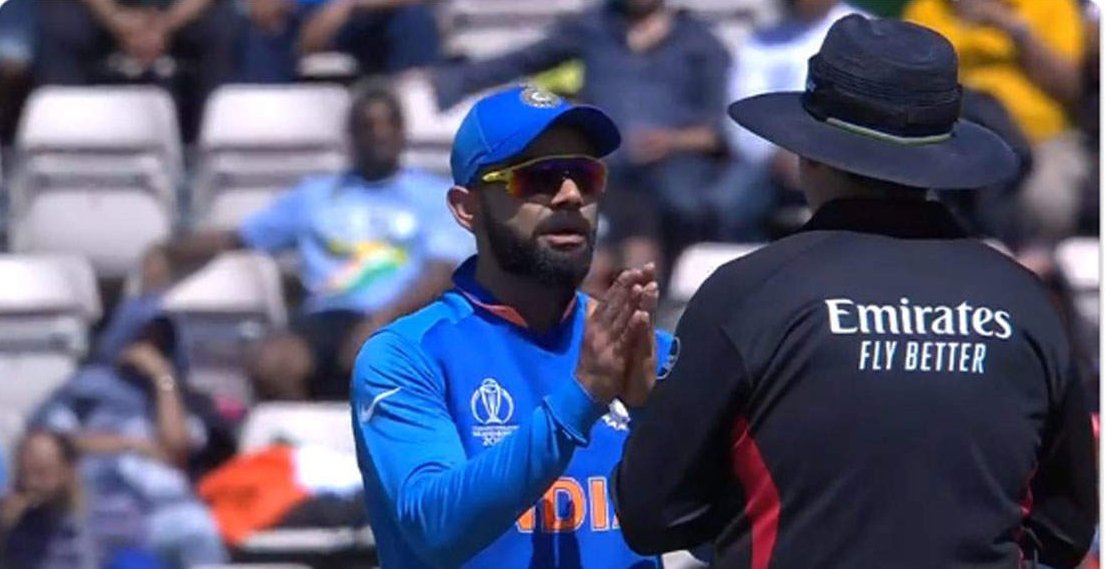 That match was crucial, we had almost lost it. We should have been more careful with the decision but we weren't.
Having said that, we have been unlucky with the DRS even when we weren't the ones taking it. Rohit Sharma's controversial dismissal during the match against West Indies is still a topic of discussion as nowhere can you see the ball hitting the bat. 
He was ruled out though, sparking a social media outrage and the vandalisation of the third umpire's Wikipedia page. 
Virat Kohli's record with the DRS has never been too great but this time around, even Dhoni is making questionable calls and we need to fix it. As for the things that can't be fixed, we have to rely on destiny. 
In any case, DRS is proving to be a nasty hurdle and we need the review Gods to be a little favourable towards us.