A few months ago, our national tressure sprinter a.k.a Dutee Chand proudly became the first Indian sportsperson to openly acknowledge and flaunt her same-sex relationship.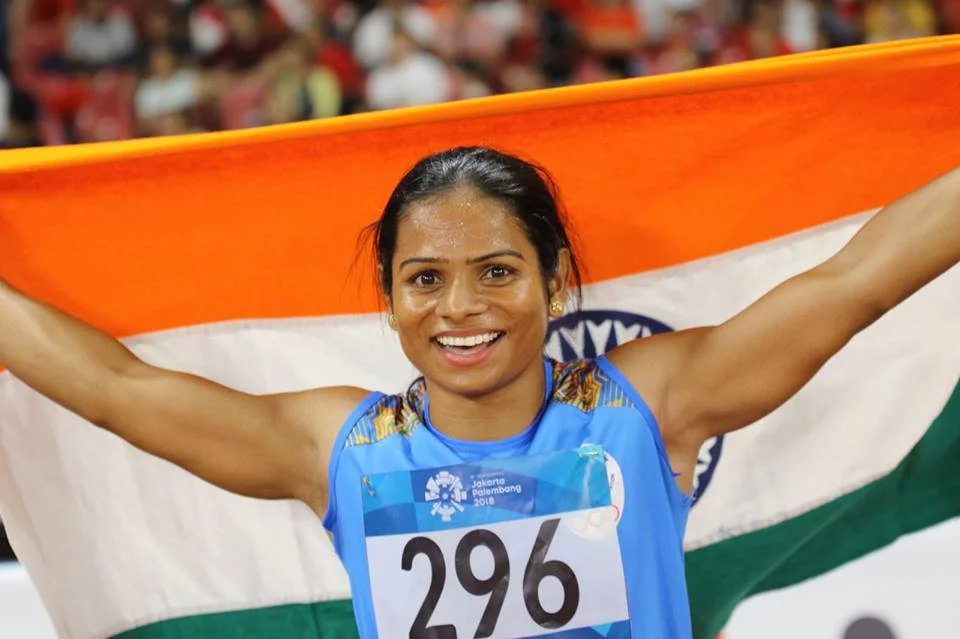 Giving inspiration to millions of people across the globe, Dutee Chand has managed to proudly own up to her sexuality like no other Indian athlete, before.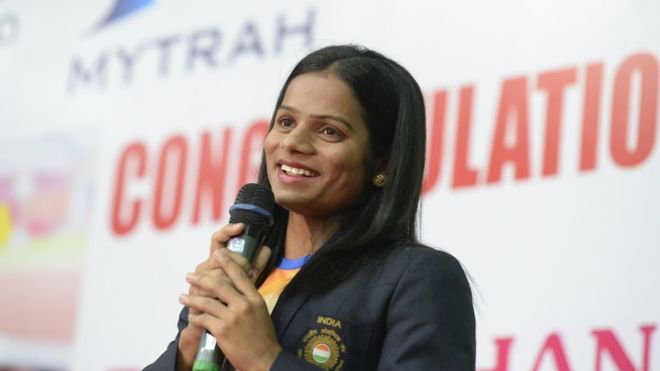 In an exclusive interview with Vogue, Dutee Chand has opened up about her struggles as the first Indian lesbian athlete. 
From trying to convince her family to narrating her 'forbidden' love story, this heartwarming interview covers everything. 
Dutee was 20 when she discovered her sexuality and realised that she was attracted to women. As she went home with a fractured hand and found the love of her life.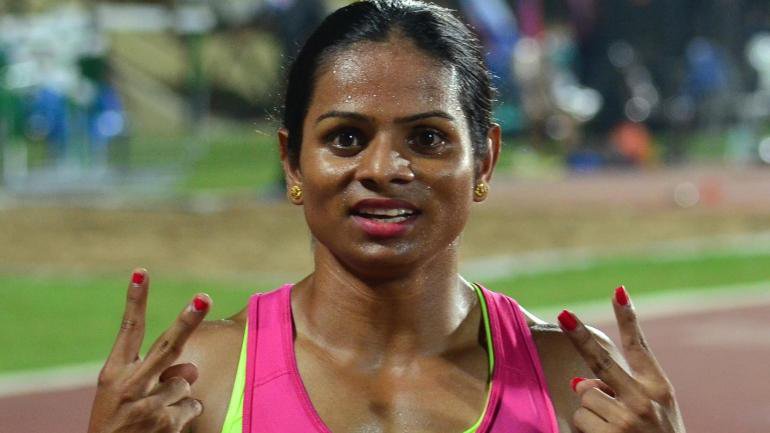 Before her big public revelation, she recieved major backlash at home. Her parents didn't support or accept her choices and threatened to ruin her carrer by leaking the news. 

I was treated like a pariah and made to feel like I did not deserve to live. 
With an aim to be the baton holder of change, Dutee has an aspiration to be an active member of the LGBTQIA+ community. 
She wants to make good use of her fame and success: 
I also want to be an activist and not just a role model for the LGBTQIA+ community—we cannot ruin our lives because our society does not understand us. 
Earlier this month, Dutee Chand was also awarded with the title of 'Sportsperson Of The Year' during Vogue Women Of The Year Awards.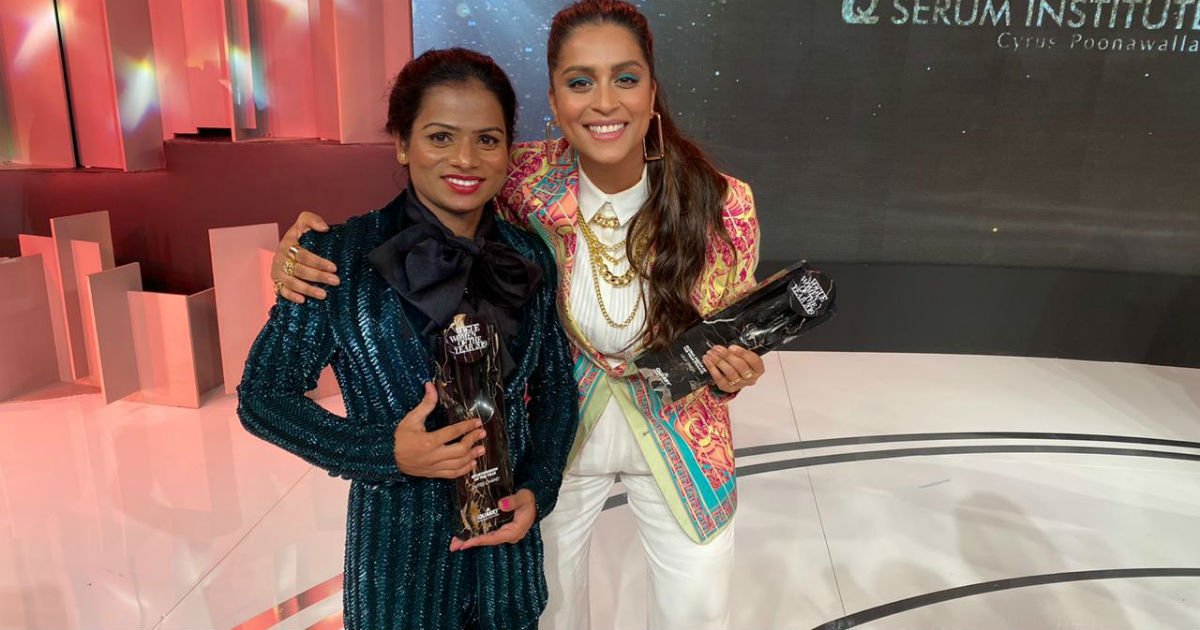 Vogue is calling her "accidental crusader and national icon" , Dutee Chand is the leading lady who'll be ruling the cover of November's Vogue.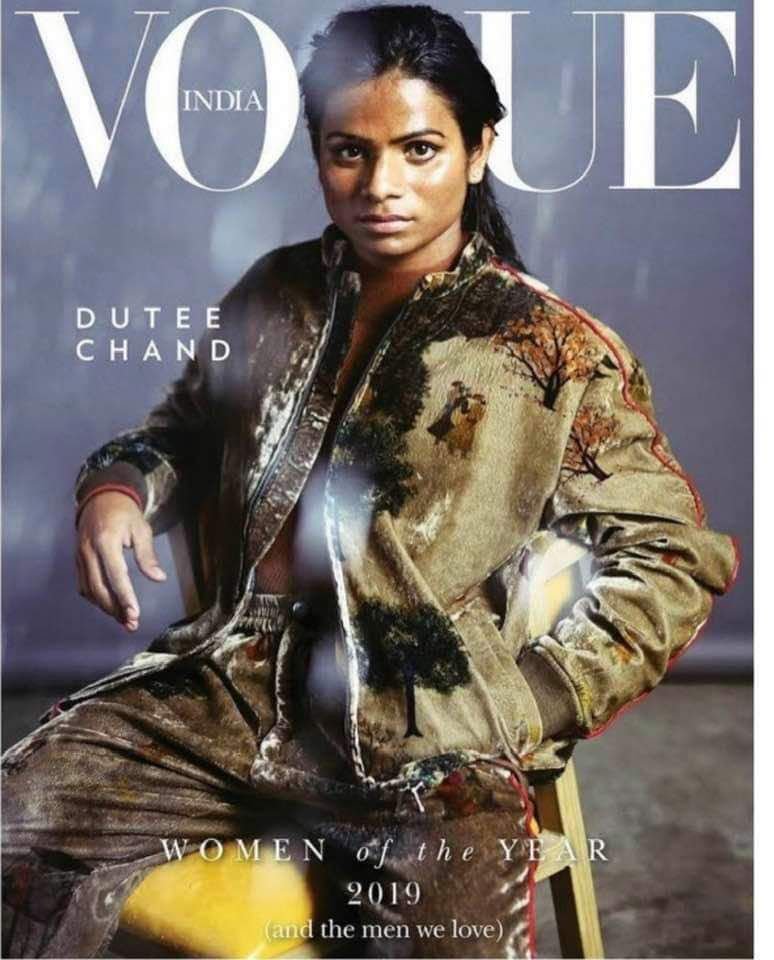 Dutee Chand will bring the pleasant, much-awaited wave of change we all wish to see. 
H/L: Vogue