15th of September turned out to be a sad day for every sports fan that will be etched in the international tennis history forever. I am talking about Swiss professional tennis player Roger Federer's news about retirement from Grand Slam that shook the world late Thursday. Just like every other fan, Federer's rival, Spanish tennis player Rafael Nadal also wished the day would have never come.
Speaking of Federer and Nadal's tennis rivalry, an old clip featuring both the legendary players has gone viral on Twitter.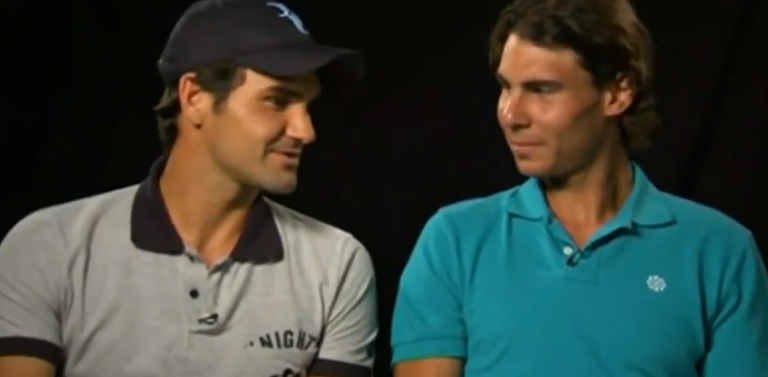 A Twitter user, @LosBlancoEhsan, posted the clip on the micro-blogging platform in which the rivals, Roger Federer and Rafael Nadal, are sitting together for a shoot as they flash their million-dollar smiles. Both can be seen laughing together in one frame.
The video was recorded in 2010 when they were filming their charity match promo in Switzerland. "So Rafael, do you know what are you getting me for Christmas?" Federer asks him in the clip. Don't miss Nadal's reaction that leaves both of them in splits.
"The most wholesome Federer-Nadal video you'll come across," the caption of the tweet reads.
Watch the video here:
Here's how Twitterati are reacting to this video:
Meanwhile, Rafael Nadal paid tribute to Roger Federer on Twitter after latter's retirement announcement. Nadal called him his "friend" and "rival" and added that it is a sad day for him. Check out his tweets here:
Here's how Roger Federer announced his retirement from the Grand Slam tennis yesterday:
Federer, who has won 20 Grand Slams in two-decade long tennis career, will bring down curtains to his journey after the Laver Cup tournament in London next week.
Coming back to the video, what a legendary bromance these two rivals oozed off-field.