The second T20I between India and South Africa held at the Barsapara Stadium in Guwahati had to be stopped because an uninvited guest showed up. In a one of its kind situation, the match had to be stopped because a snake slithered onto the field.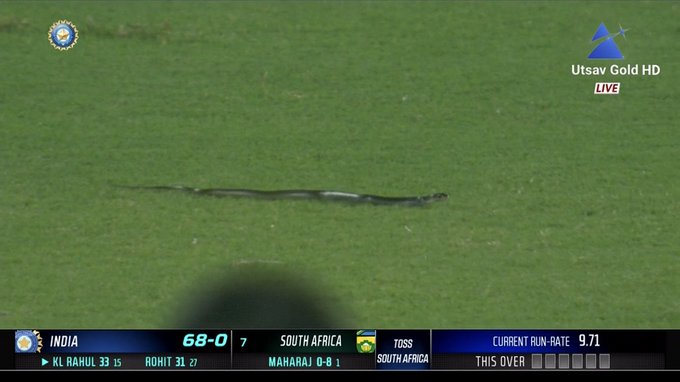 After the seventh over of India's innings was completed, Wayne Parnell spotted the serpent on the pitch. The match came to a halt and players went on an unofficial break.
This incident left the internet amused and they coped with the means they know best – memes. Even, a former West Indies cricketer had thoughts.
Although short, the snake had his fair share of the limelight. Netizens shared memes and jokes about the incident on social media platforms. Here's what they had to say.
Eventually, the ground staff rushed to the field and whisked the snake away with sticks and a bucket. The match resumed after the snake was removed from the field.
India went ahead to win the match against South Africa by 16 runs. This match was the second game of the three-match T20I series held in Guwahati.