The Indian men's 4x400m relay team performed remarkably at the World Athletics Championship – also shattering the Asian record in a stunning race. The team clocked 2 minutes 59.05 seconds to qualify for the final round of the World Championships. And the nation cannot stop talking about their performance.
Ramesh was dealing with an injury on the leg, and even had to be taken away in a wheelchair at the end of the relay. During his lap, however, he didn't let the discomfort show. In fact, Amoj Jacob who ran before him, screamed, "Bhai mar ja agar marna hai, bas pakad ke rakhiyo" – and he did. The team later shared that their motive was to stay around the USA team, who were leading. The strategy was to make the other team feel the pressure of someone being around.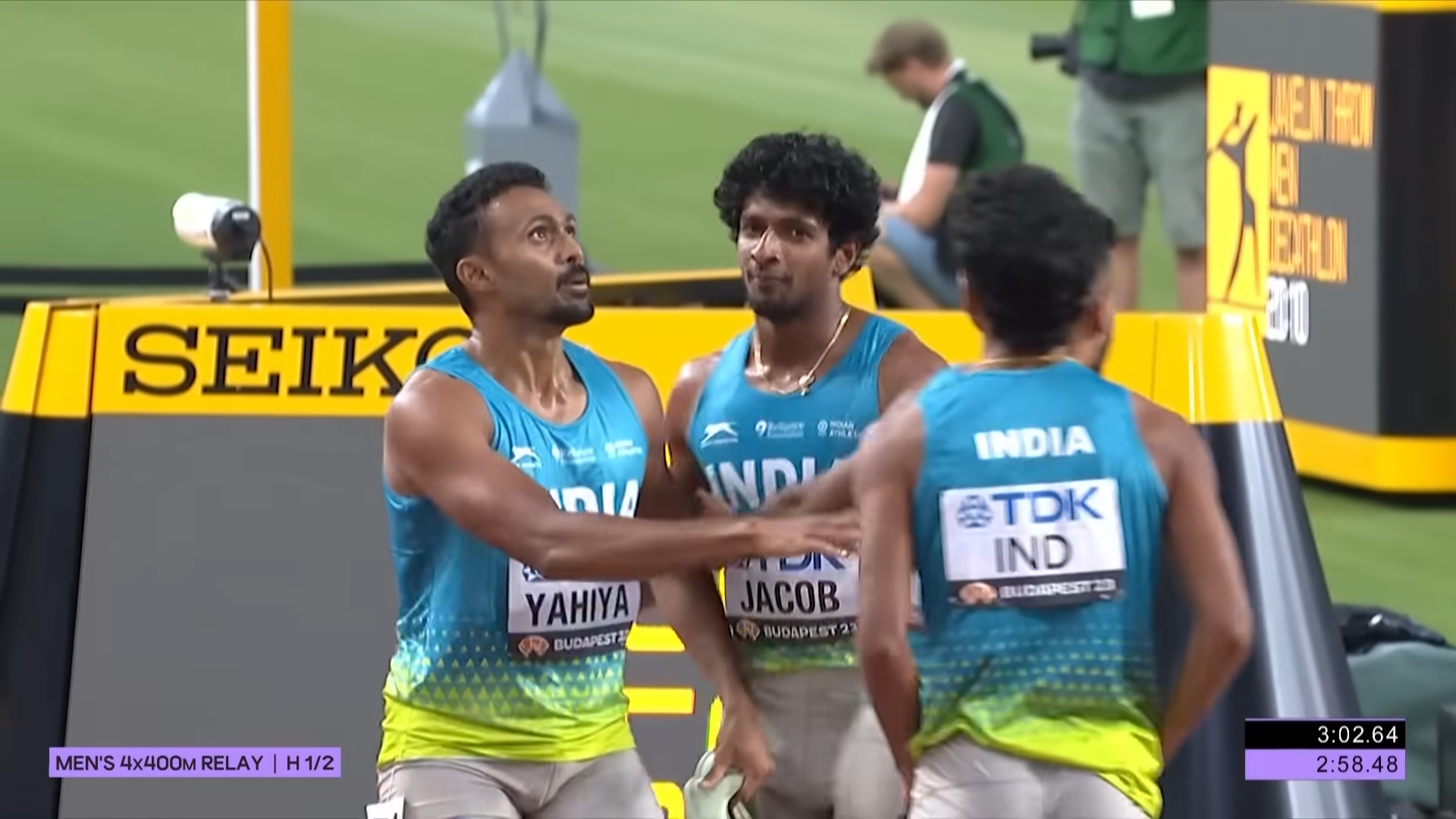 The Indian quartet of Muhammed Anas Yahiya, Amoj Jacob, Muhammed Ajmal Variyathodi and Rajesh Ramesh finished second – while also setting a record. It was historic for India to achieve what they did, and their performance is something we're going to talk about in future. While the team referred to themselves as 'underdogs', the world is clearly paying attention now – rightly so.
We cannot not talk about what they managed to do this weekend.