Up until the last World Cup, the name Mahendra Singh Dhoni brought hope, a shiny sliver of optimism. We knew, even when our players had the worst field day in the cricket matches, if Dhoni is yet to bat, things can change. We can bring victory from the jaws of defeat. That is why his fateful run out by nano-seconds in the 2019 World Cup match against New Zealand was the scar fans craved to see avenged this time, and our team successfully did.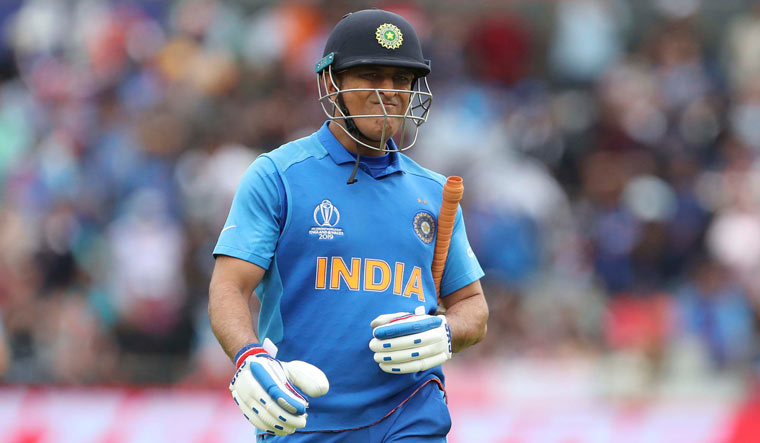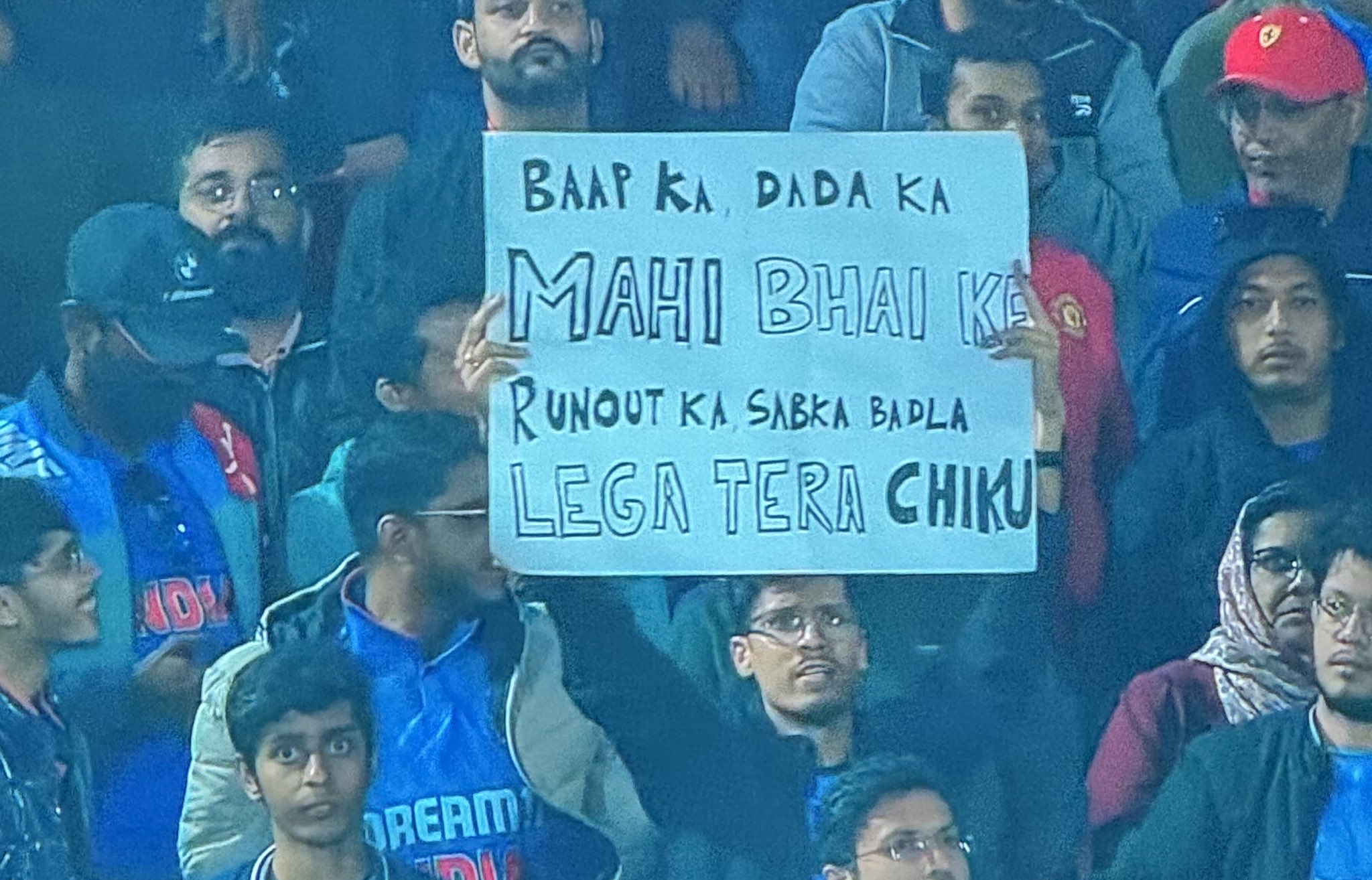 MS Dhoni, the Captain Cool, the Thalai, is an embodiment of virtues we spend years attaining. Like, how many of us can stay super calm in the most critical moments without succumbing to pressure? Dhoni beautifully displayed resilience, leadership, and commitment to the game while playing for India for 15 long years, leaving us inspired with a truckload of anecdotes to remember for a lifetime. And there's no one better to learn about staying focused, keeping calm, and being a leader than the man who became the captain of the Indian cricket team just three years after he began playing for the country.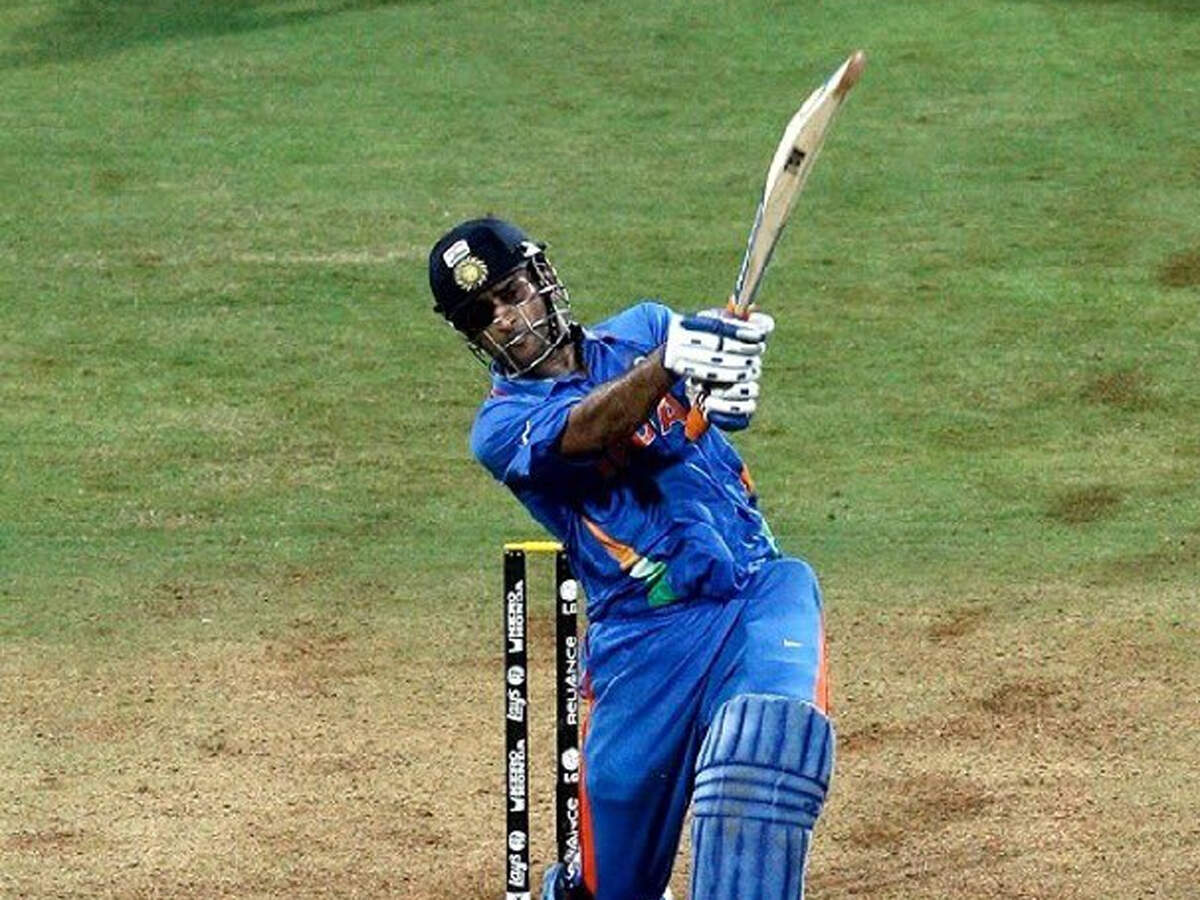 Dhoni, in the capacity of being the brand ambassador, recently appeared at an event organised by Rigi, a platform dedicated to boosting content creators. He engaged in a candid chat with moderators Tanmay Bhatt and Sharan, and his experienced perspective on things is a lesson for youngsters like me who are still figuring out their way to life.
1. In the era of hyper-connectivity, MS Dhoni on why he chooses to stay disconnected
Dhoni revealed the only time he actively seeks his mobile phone is before heading to bed at night to set the alarm. Oh, and Candy Crush can be played on the tablet.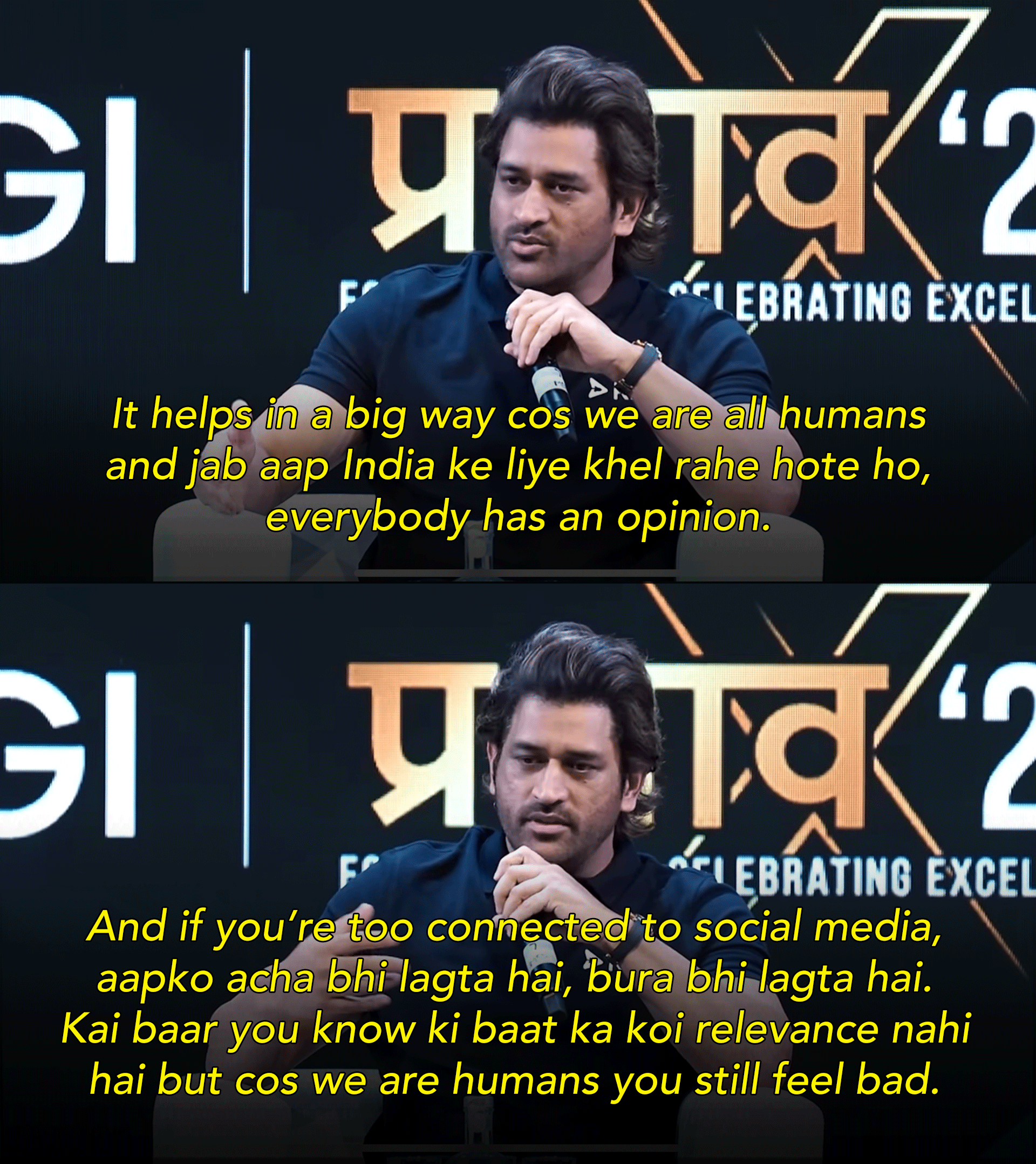 2. But it's hard to not check your phone every now and then, isn't it? Well, Dhoni has a recommendation for that too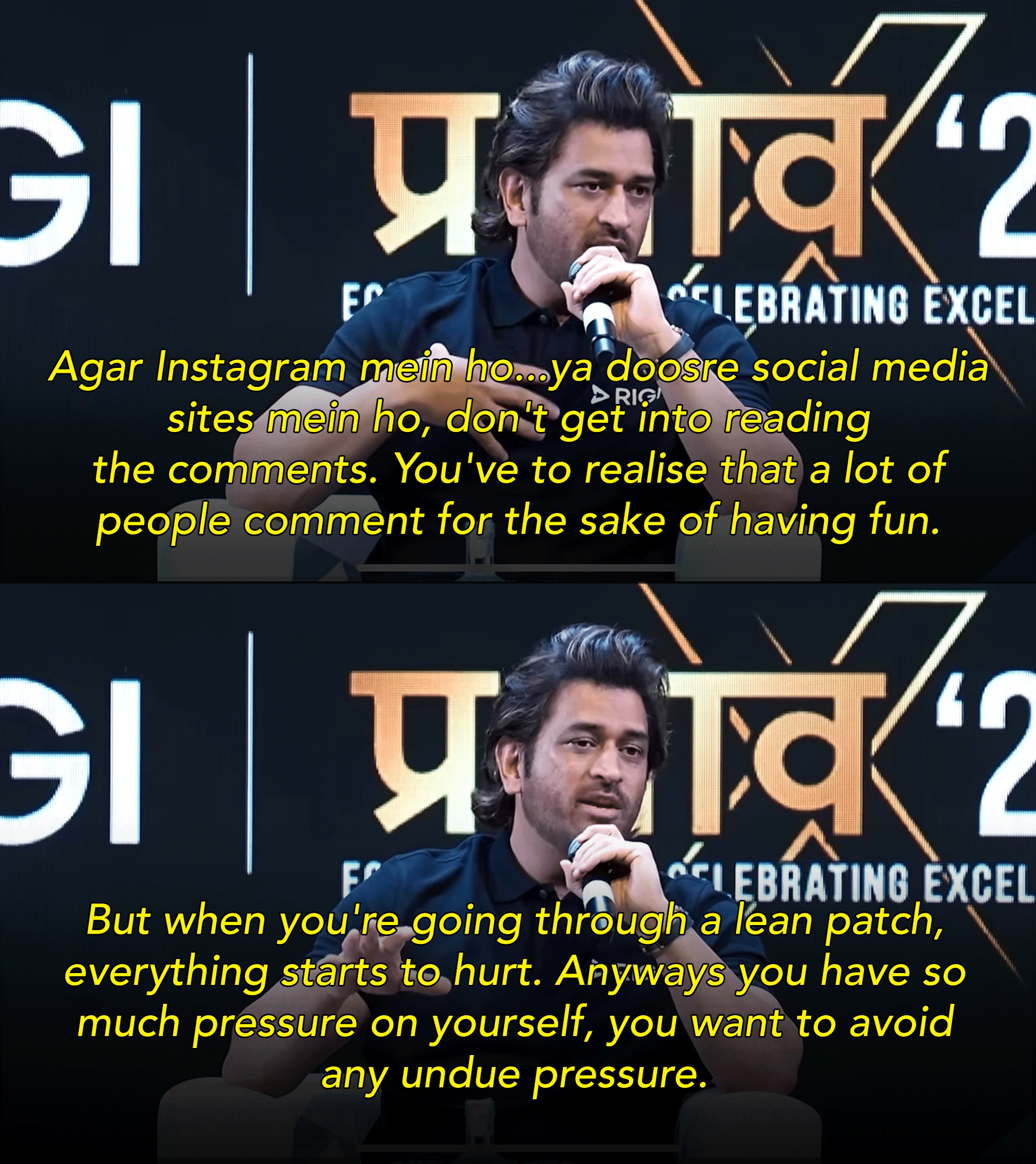 3. When one thinks life becomes easier after retirement, Dhoni clarifies it has actually become slightly more difficult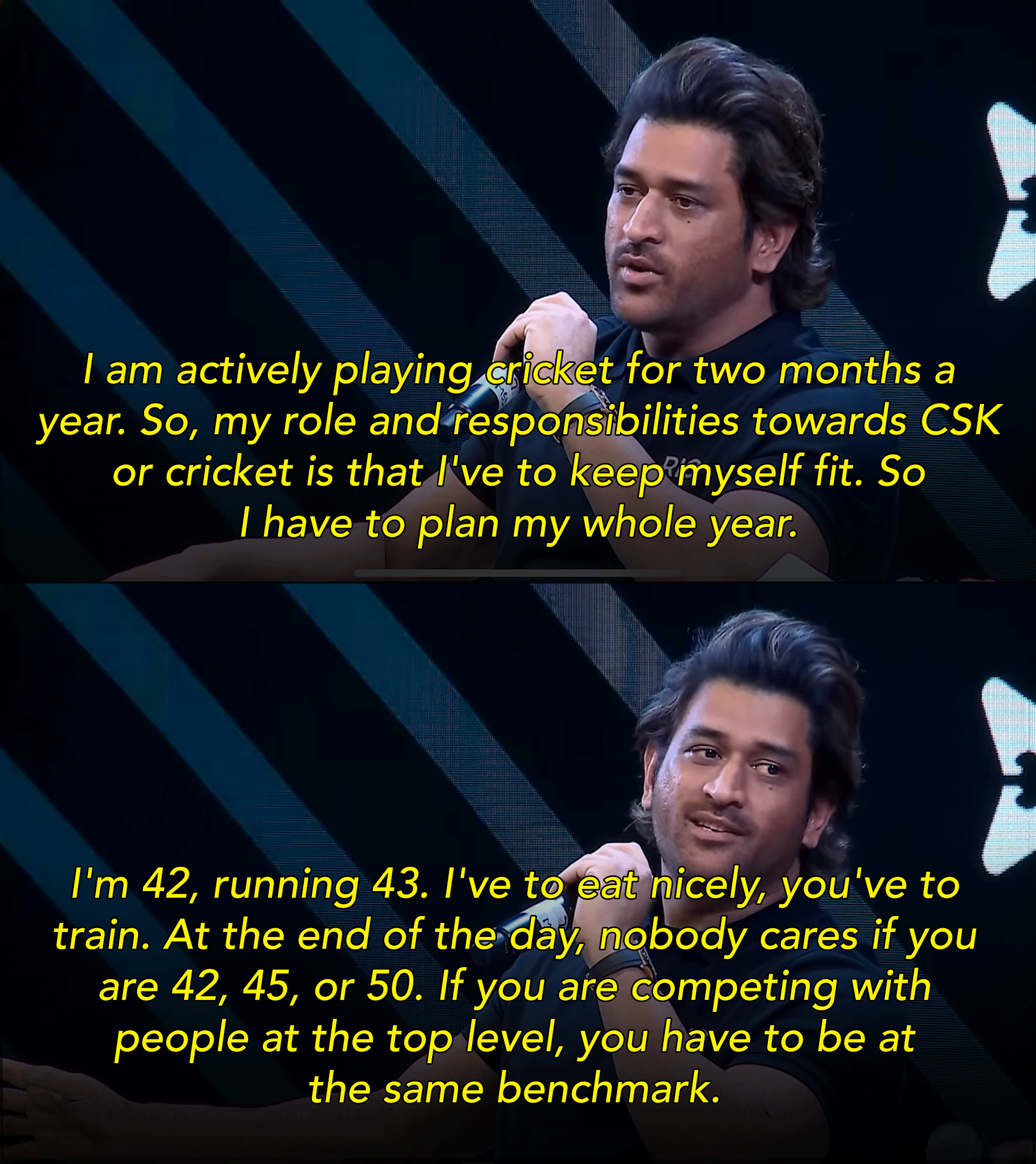 4. Even in the most direst scenarios, trust Dhoni to remain calm and clear-headed. But there's a method to madness
While asking about his secret to being so calm and composed all the time, the host mentioned that iconic India vs Bangladesh match during the 2016 Men's T20 World Cup when the latter team needed just two runs in three balls, and India turned the tables and bowled them out in the last three balls.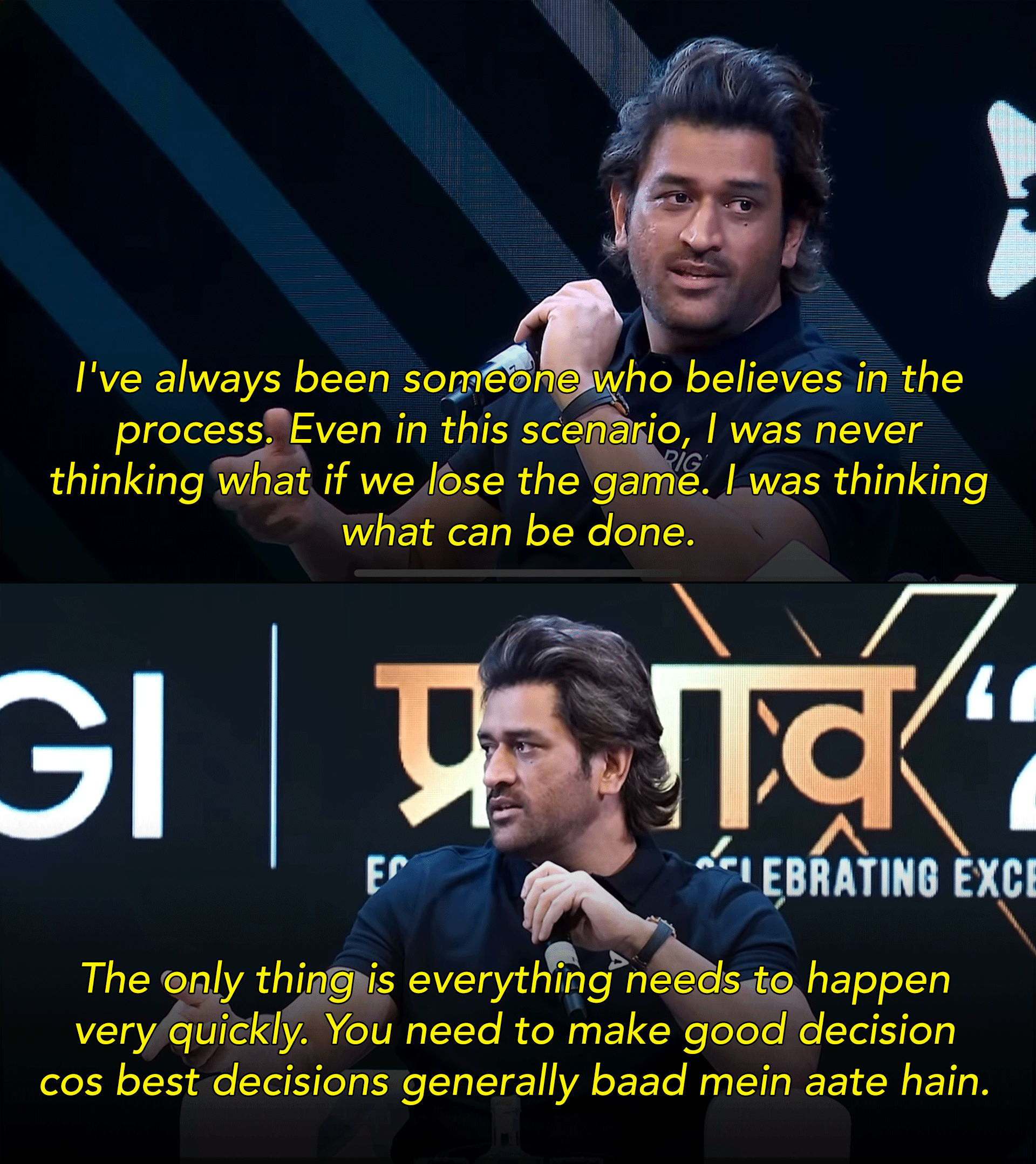 He advocated believing in the process cos results will follow.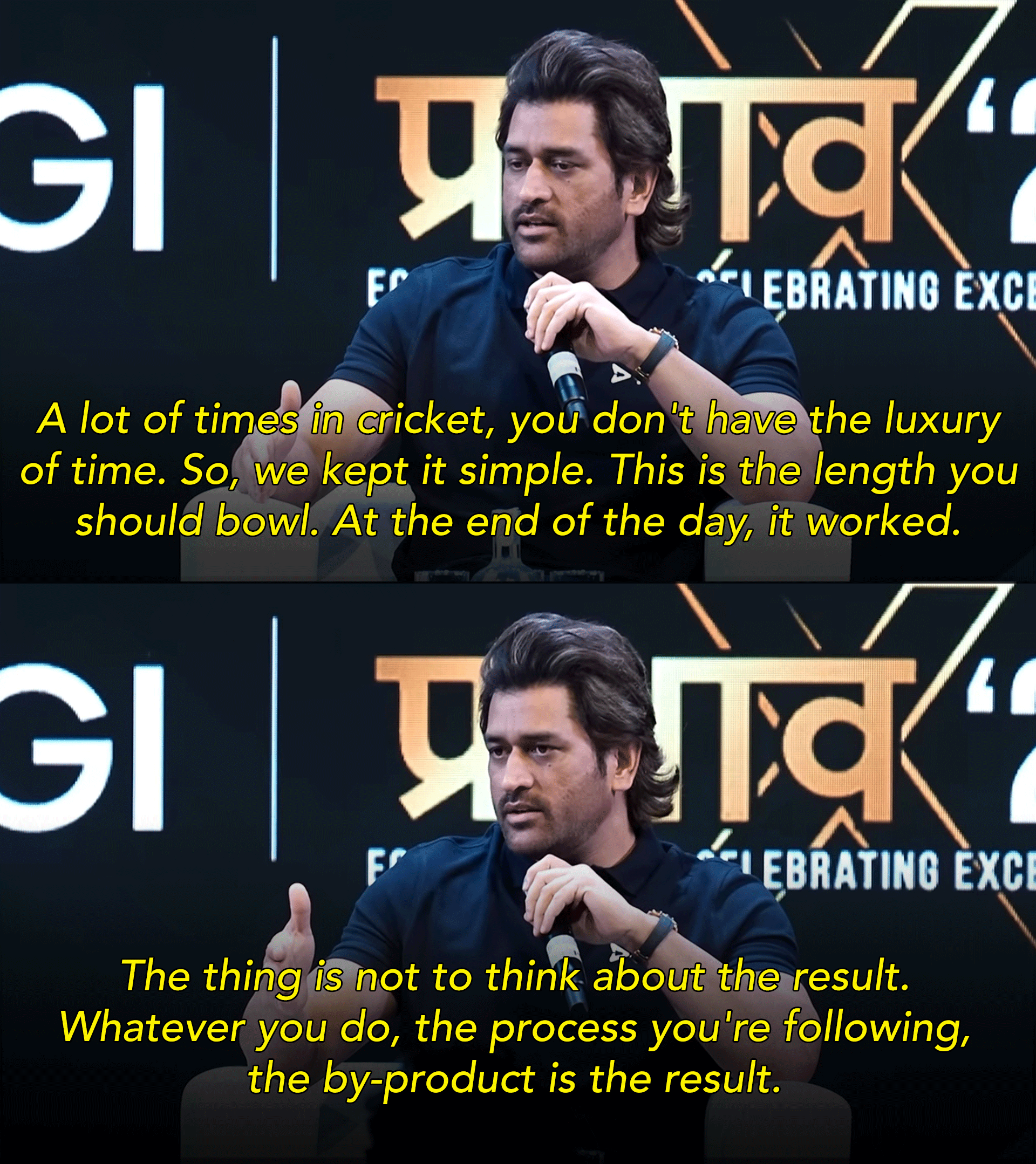 5. Being a leader, giving feedback to the team is important and it can be done sensitively instead of putting someone on the spot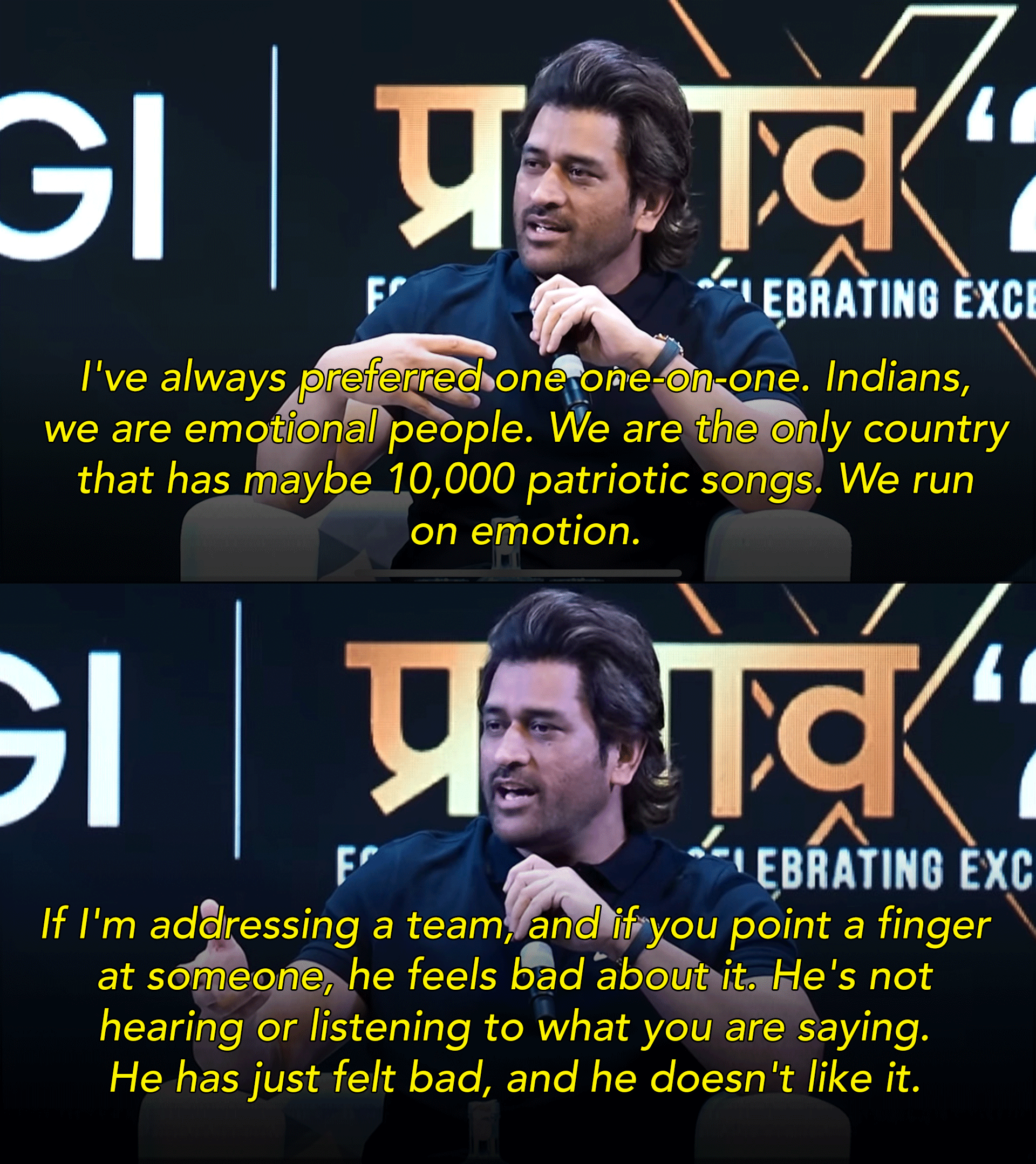 6. Everbody has their moments of weakness and pressure, and here's how MS Dhoni deals with it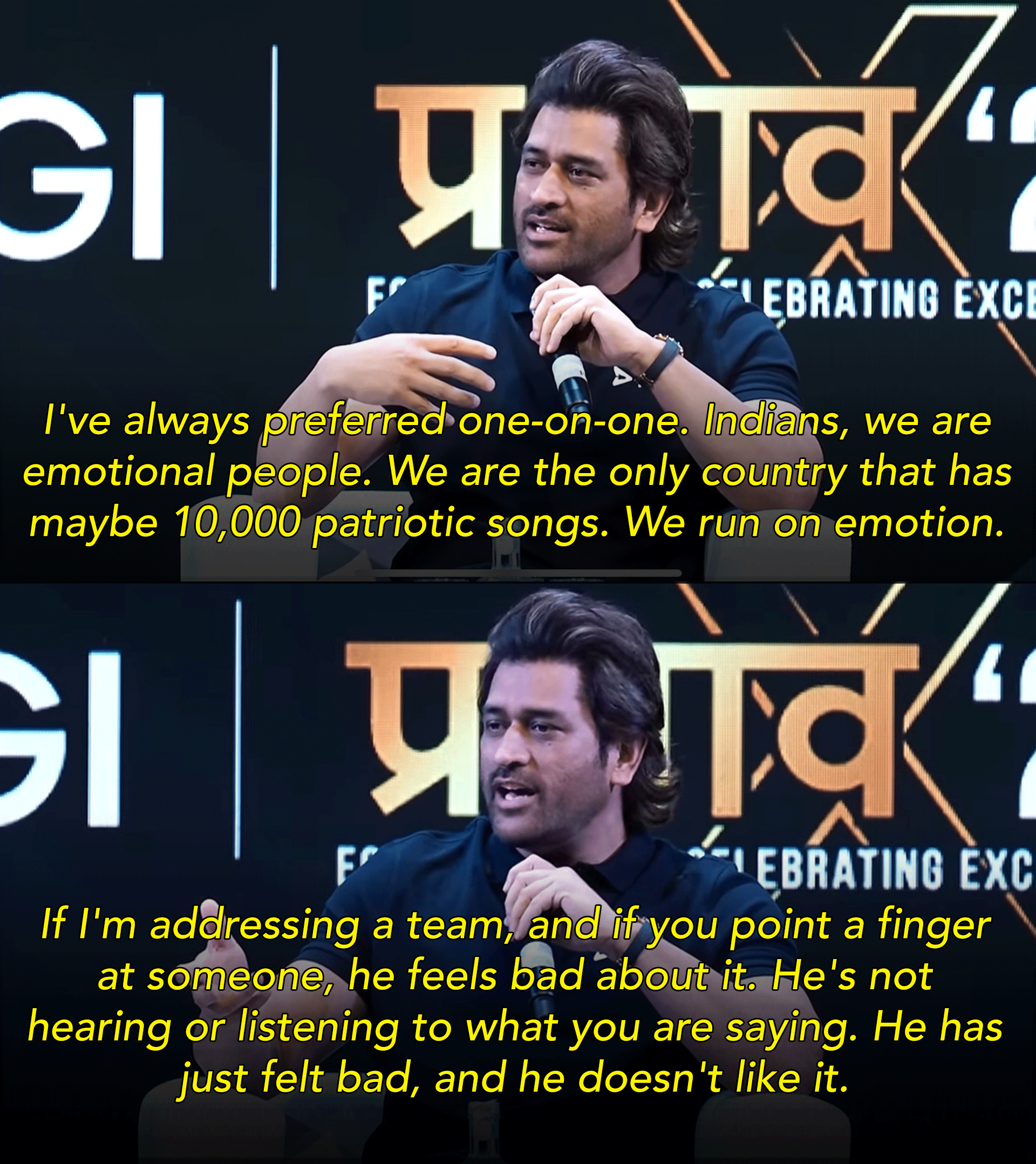 7. We all want success, but here was something more important to Dhoni than being remembered just as a good cricketer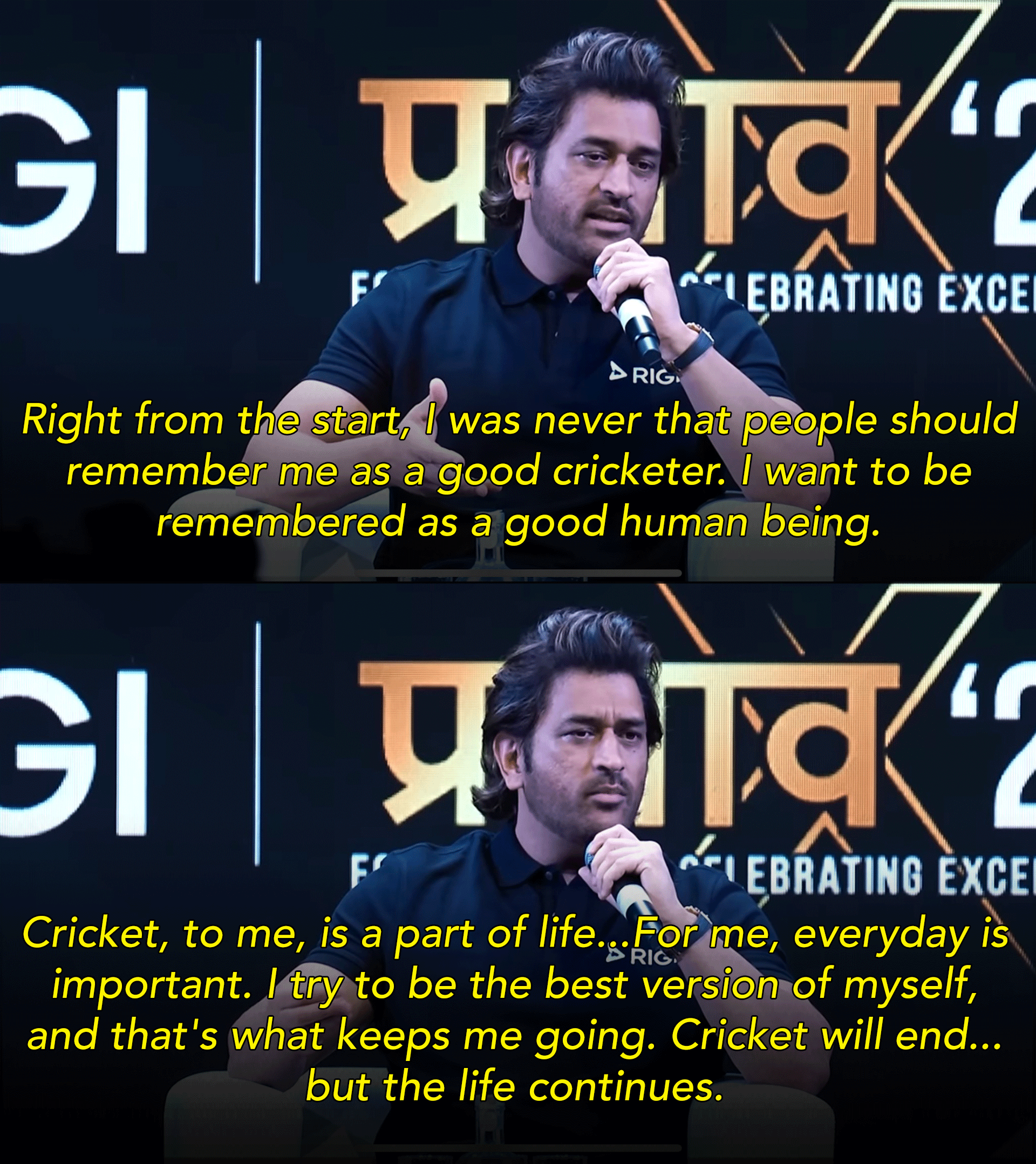 8. Is life really perfect?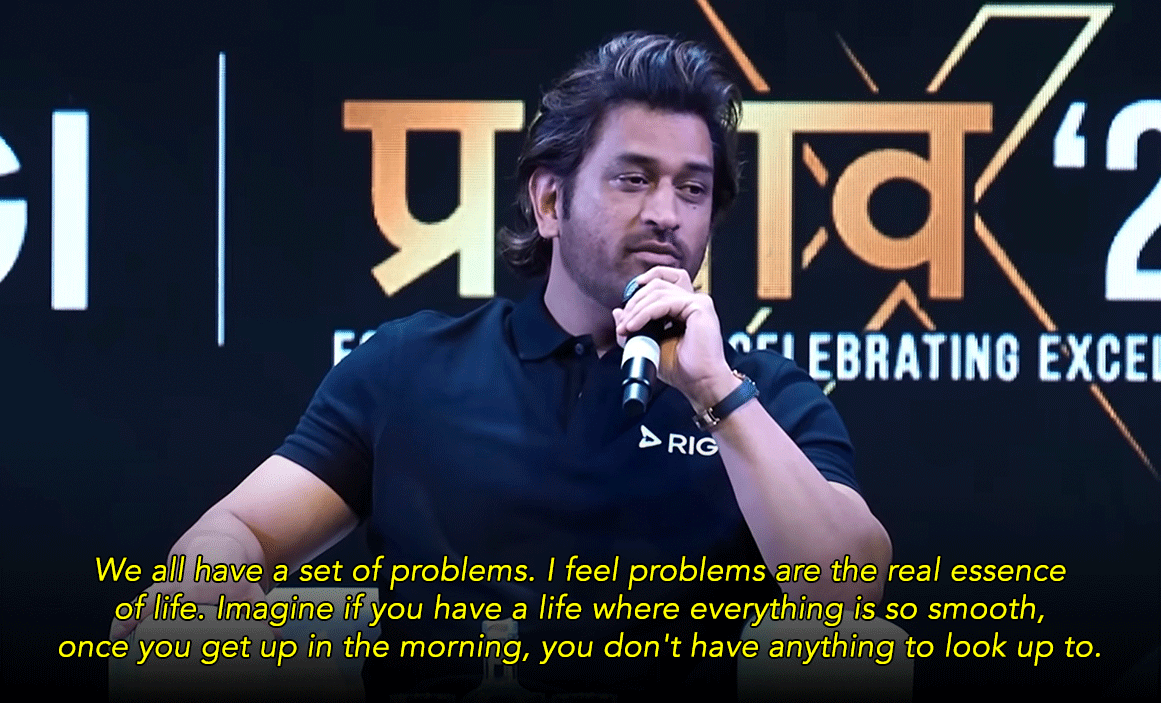 Although the conversation lasted for just about half an hour, we got so much to learn from. You can watch the interview on RIGI's official YouTube channel.
All the screenshots have been taken from the interview. You can also watch it here: