A cricket match between India and Pakistan is one of the most touchy topics. People and fans from both the countries treat it as an event, and the intensity is often quite high. However, the rivalry between the countries and teams is also often treated as animosity, which is, well, wrong. Competition of any form is fine as long as it's healthy, and it should definitely not add to the problem.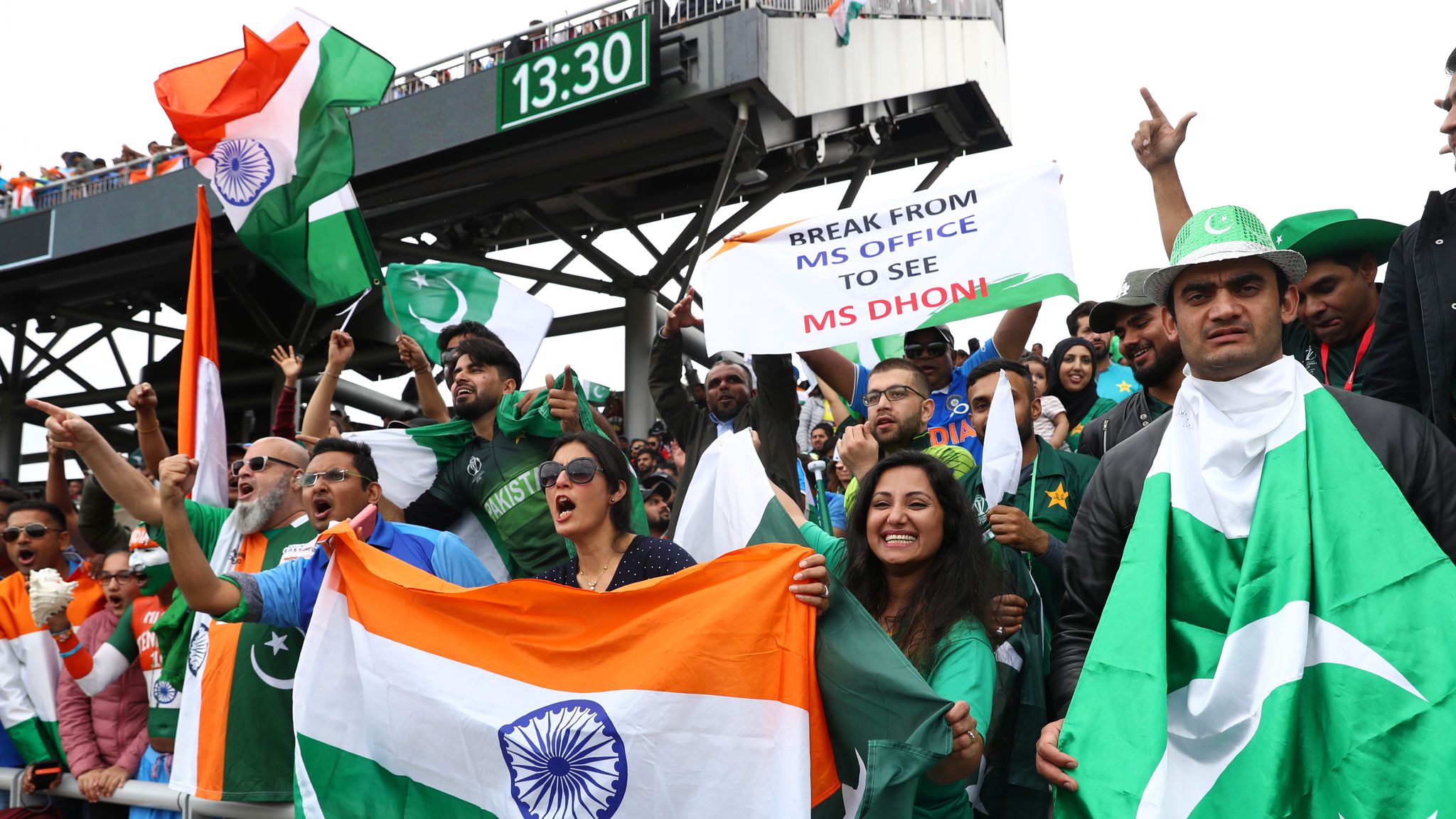 So, we need to appreciate when a team or a player does something well. There have been times, when Pakistani fans have managed to do that by supporting Indian cricketers, or with their sweet gestures towards the team; and THIS in-turn has made the game more fun.
Here's proof:
1. When a fan said that we should all love our neighbours, despite the rivalry.
During the India vs Pakistan Asia Cup 2023 match, a Pakistani cricket fan mentioned that she had come to witness Kohli making a century. She added that she was supporting Pakistan, but she was also there for her favourite Indian cricketer. When another fan commented on the rivalry of the two teams, the Kohli fan said, "Padosiyon se pyaar karna buri baat toh nahi hai na?" We agree.
2. When Chacha Cricket appreciated MS Dhoni for his leadership.
Pakistani cricket mascot, Chacha Cricket, appeared on the the Nadir Ali Podcast and talked about his favourite cricketer. People assumed that the Pakistani cricket fan would pick someone from the country's team. However, he went on to mention that he admire what Virat Kohli and MS Dhoni have done for their team. He added that he believes that Dhoni was one of the best captains – in world cricket.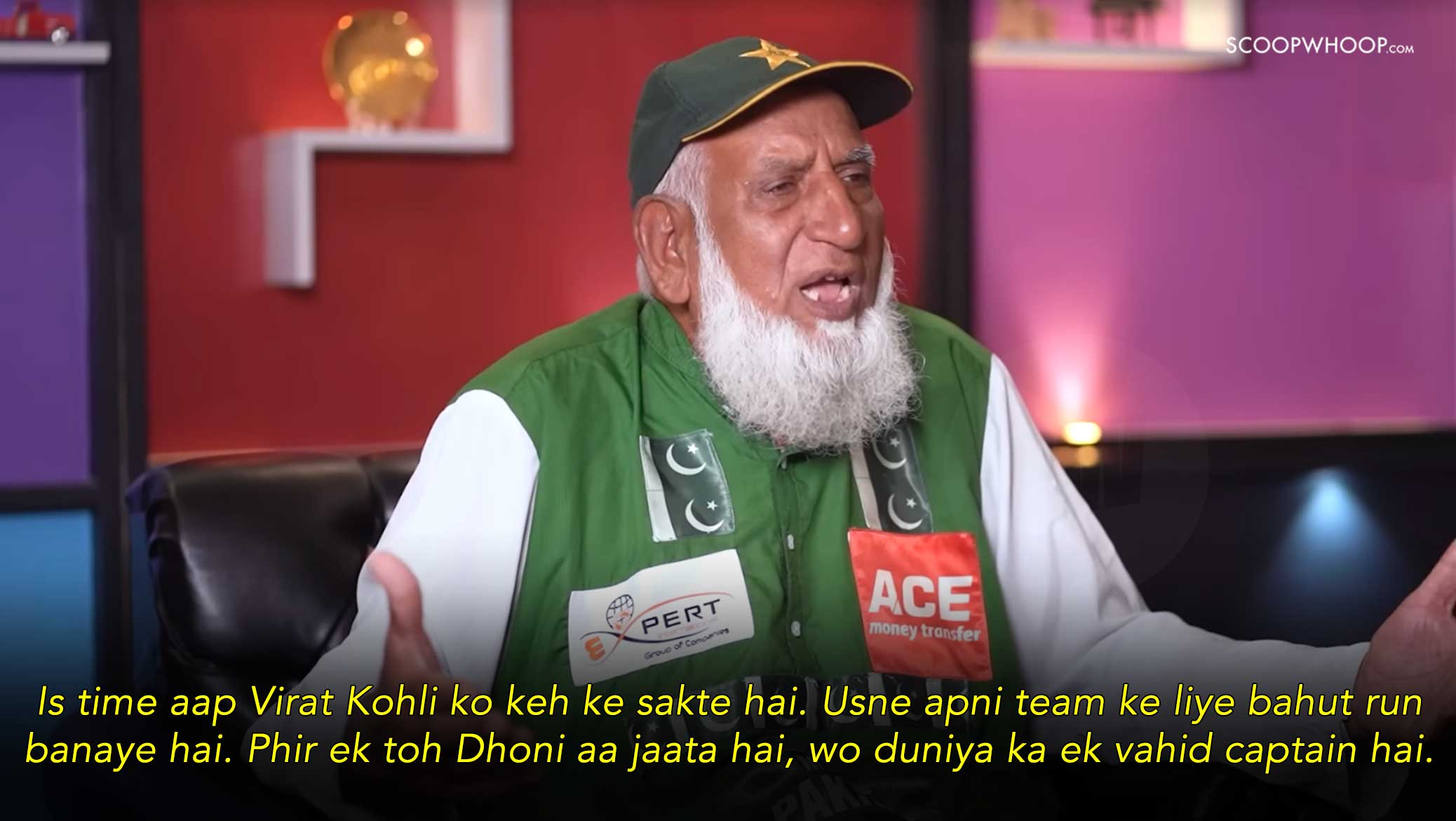 3. When a Pakistani fan met Sourav Joshi.
Sourav Joshi, who's an Indian youtuber, met a Pakistani fan during the India vs Pakistan Asia Cup match. The fan greeted him and mentioned that he follows the youtuber's work. They also shared their admiration for cricket which looked like a wholesome conversation. It feels good to see people bond over similar choices, especially when they're 'supposed' to act as rivals.
4. When a man from Pakistan turned an Indian team supporter.
Mohammad Bashir, who is popularly known as Chacha Chicago, is an MS Dhoni fan. He has never missed a match between India-Pakistan since the 2011 World Cup. Dhoni also often gets Bashir tickets to watch cricket matches. Recently, he had openly talked about how he is no longer a Pakistani fan, and supports India during the matches. He added that he loves his country, but he loves the Indian cricket team more.
5. When fans made a sweet gesture for Virat Kohli.
A number of Virat Kohli fans from Pakistan had dedicated a sand art picture on a beach in Gwadar, Balochistan. This was definitely a sweet gesture, but the social implications associated with it made this all the more special. India and Pakistan are always looked at as rivals, and cricket matches between the two teams are proof of it. So, seeing people from Pakistan appreciate a cricketer despite the differences was significant.
6. When fans shared their admiration for players despite the differences.
Most fans have their favourite teams, especially when it comes to cricket. However, too many times, Pakistani fans have openly appreciated and admired the work of Indian cricketers. For instance, a number of people talked lauded MS Dhoni during the 2019 World Cup. It usually ends up in banter between cricket fans which is healthy and wholesome to look at.
7. When a Pakistani fan asked Rohit Sharma for a hug.
At the time of Asia Cup 2022, Rohit Sharma and the Indian cricket team were practicing before the tournament. After seeing their favourite cricketers, a number of Pakistani fans had come outside the facilities to witness the team practicing. Right then, a fan asked Sharma for a hug through the fences, given that the venue was cordoned. The fan knew that he wouldn't be allowed inside, and so he hugged through the fence and the cricketer hugged back, which was very sweet.
Not all rivals are enemies, and it's time we realize that.