In association with
Thums Up
I think perfection is a myth. We could be blessed with great hair, hold a PhD, have a thriving social life, and wear white without ever spilling on it. Truth be told, we'll still never be good enough for everybody.
It's human nature to have the need to be loved and accepted by all. However, that doesn't stop people from being judgemental and reminding us of our weaknesses. It's up to us to not surrender our hopes and dreams to the fateful limitations that the naysayers place on us. This is the powerful message that Thums Up is imparting, loud and clear with their campaign, #TaanePalatDe. Their latest brand video captures the arduous journey of the Indian athletes participating in the Paralympic Games Tokyo 2020, and it's nothing short of an inspiration to us.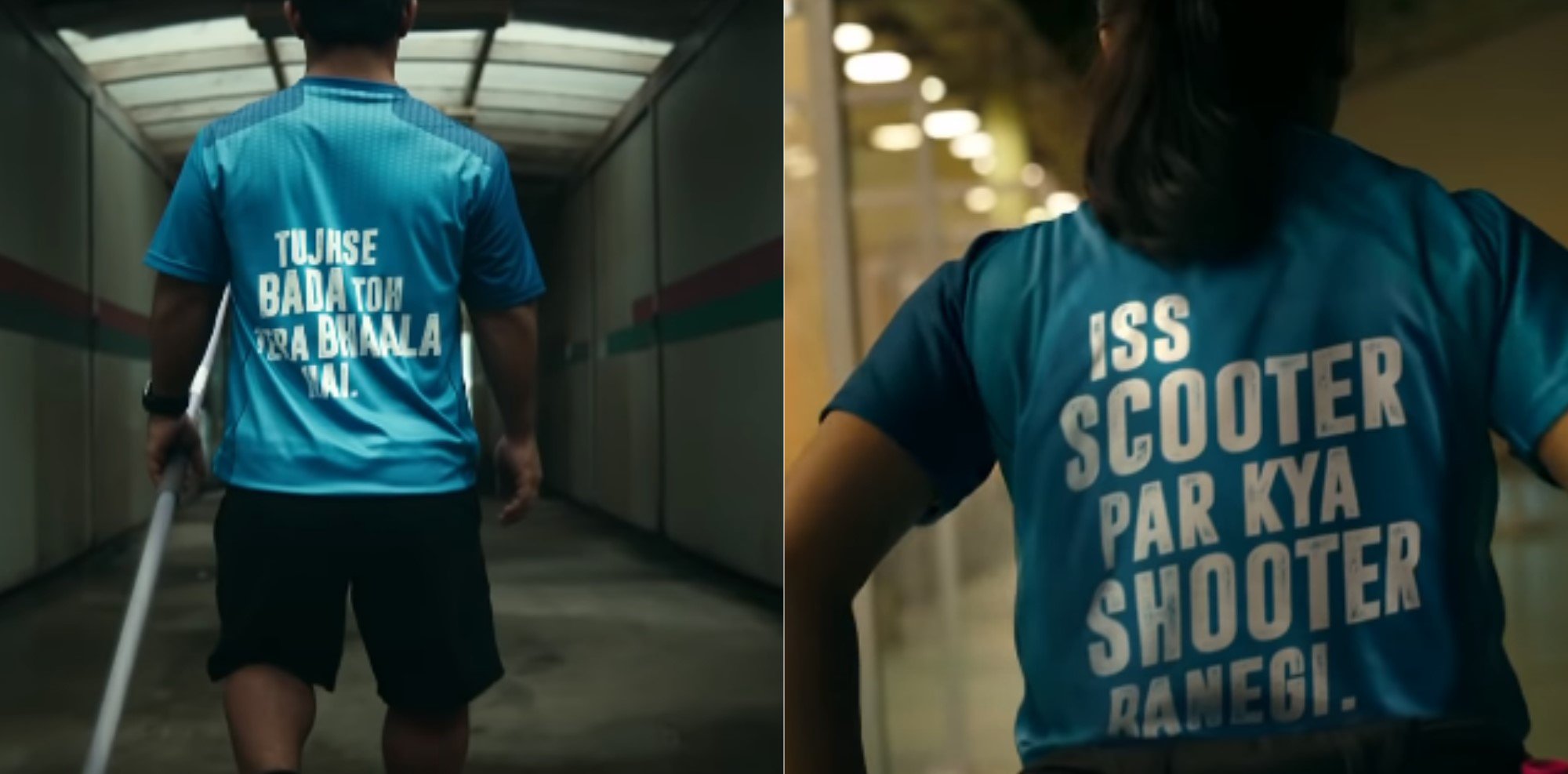 As the brand pays a homage to the sporting excellence of these athletes in the video, we get an insight into the lives of these heroes which were riddled with challenges. It's no secret that we live in a society that assesses an individual based on their outer appearance. And having an apparent physical disability is considered a big reason for someone to be treated as an inferior. They're looked down upon by virtue of the mere idea that they're probably incapable of doing even the bare minimum. But our brave athletes didn't let this deter them, which is a smack on the face of all the naysayers. 

With this brand film, Thums Up is actually starting a conversation about how the path to success for these Paralympic athletes were filled with people imposing their self-limiting beliefs on them. They wore all the insults and sneers on their sleeves (and T-shirts) while keeping their eyes on the prize, which is pushing us to chase after our dreams harder. So it doesn't matter if we do not confirm to the societal definition of 'perfect' (whatever that is). As long as we're true to our selves, we can make anything possible.  

Thums Up has been a forerunner in devising campaigns that has encouraged us to be the thunder of our own lives. The #TaanePalatDe crusade is a bold move by the brand to highlight the struggles that people with disabilities face, and the unnecessary battles they have to fight, which we as a society must address. 
The video features six athletes including Mariyappan Thangavelu (High jump), Sakina Khatun (Powerlifting), Suyash Yadav (Swimming), Navdeep (Javelin throw), Sumit Antil (Javelin throw), and Avani Lekhara (Shooting). Watching these real life heroes performing remarkable feats in their respective sport, coupled with the low-pitched narrator's voice fill our hearts with a sense of pride and warmth at the same time. Check the video out here.
The first Indian woman to win a medal in the Paralympic Games, Deepa Malik also extended her support and best wishes to the athletes participating in Tokyo 2020 in a tweet.
The naysayers have little power over us, unless we give it to them. So let's strive to rise above these taunts and recognize our real potential.