The ICC Men's Cricket World Cup 2023 has kick-started and it feels like nothing but a festive season. From prepping for future games to booking their match tickets well in advance, the fans are quite excited about what's to come.
Fret not, we have listed all the updates that have occurred till now down below. Let's take a look at them.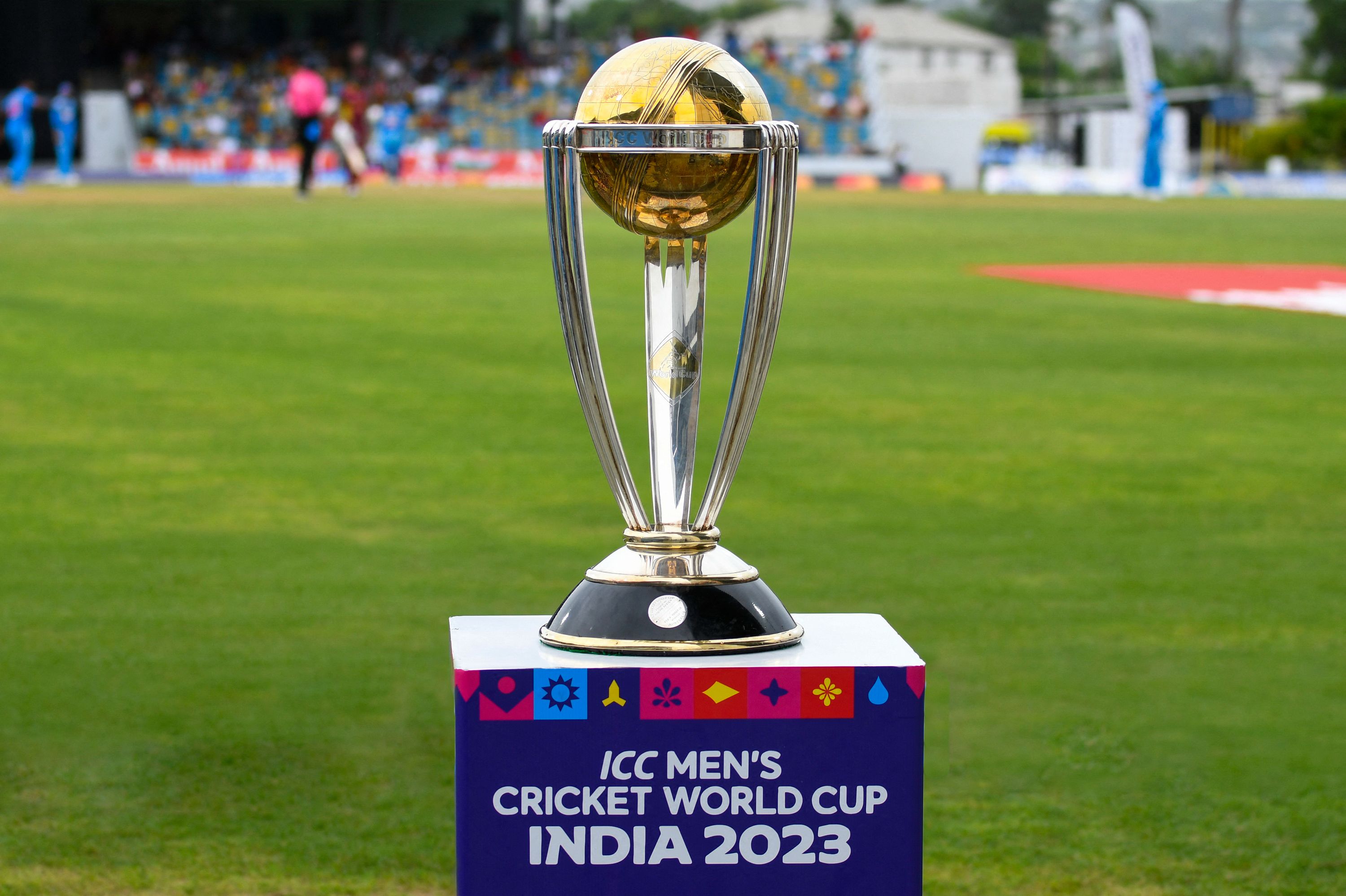 1. The England VS New Zealand Match
The first match commenced at 2 in the afternoon at Ahmedabad's Narendra Modi Stadium on October 5. Kane Williamson, New Zealand Team's Captain, suffered an injury and hasn't recovered from it. Hence, he won't be present in the opening game and cricketer Tom Latham will be leading the team for this match.
2. The blue jerseys are all set to be sold out.
Ahead of the upcoming match season, the local vendors have stocked our nation's blue jerseys. Some local sellers revealed that fans start buying the t-shirts as soon as the team reaches the semi-finals and also informed that they sold out all their stock when Team India won The World Cup in 2011.
"Logo ki line lag jaati hai jaise hi team semi-final ya final mein pahunchti hai.. Jo achcha perform karta hai, log uski jersey hi lete hain. We are expecting our biggest orders before the India-Pakistan match on October 14. Most people want Virat's jersey."
3. Delhi's Arun Jaitley Stadium has been upgraded.
Reportedly, the stadium is getting a makeover. From fresh paint on the seats and brand-new facade lights to new air-conditioners and washrooms with sanitary napkins and diaper vending machines, the stadium is all set for hosting the five league matches during the season. 
4. Sachin Tendulkar is the Global Ambassador for the championship.
The iconic cricketer will also declare the tournament open today. Apart from this, he will be featured alongside the ICC ambassadors in the opening event. The cricketer has also partnered with a logistics company, DP World, for an initiative that aims at the growth of cricket.
Sachin Tendulkar, during the launch of the initiative, said:
"I am extremely happy to partner with DP World to go beyond boundaries and help make cricket possible globally. Like most young cricketers, I grew up playing for my local club I understand the importance of quality cricketing equipment and kits. Grassroots clubs are the bedrock of every nation's cricket."
5. Match updates to be showcased live.
Those who can't go to the stadiums can enjoy watching them live on the Star Sports Network and stream them on Disney+Hotstar's website and application for free.
The tournament, which is being hosted by India, has started today – October 5, 2023 – and is scheduled to end on November 19, 2023.
Checkout: Virat Kohli Water Price