I just don't know how to deal with Virat and Anushka anymore. I am serious. Every day they come up with something completely adorable, and how is my little heart going to be able to take all this?! So, in case the two are reading this, please stop.
(No, no, no, no don't).
Last evening, Virat scored his 50th ODI century and this was his reaction. I mean!!
It got better, though. In a short video, Virat Kohli, who was on the balcony of his dressing room, was seen attempting to look for his actor wife, Anushka Sharma, in the stands of the stadium. 
With a sweeping peek, he scanned the upper deck of the stand where she was seated. However, he couldn't find her, which made it…even more adorable?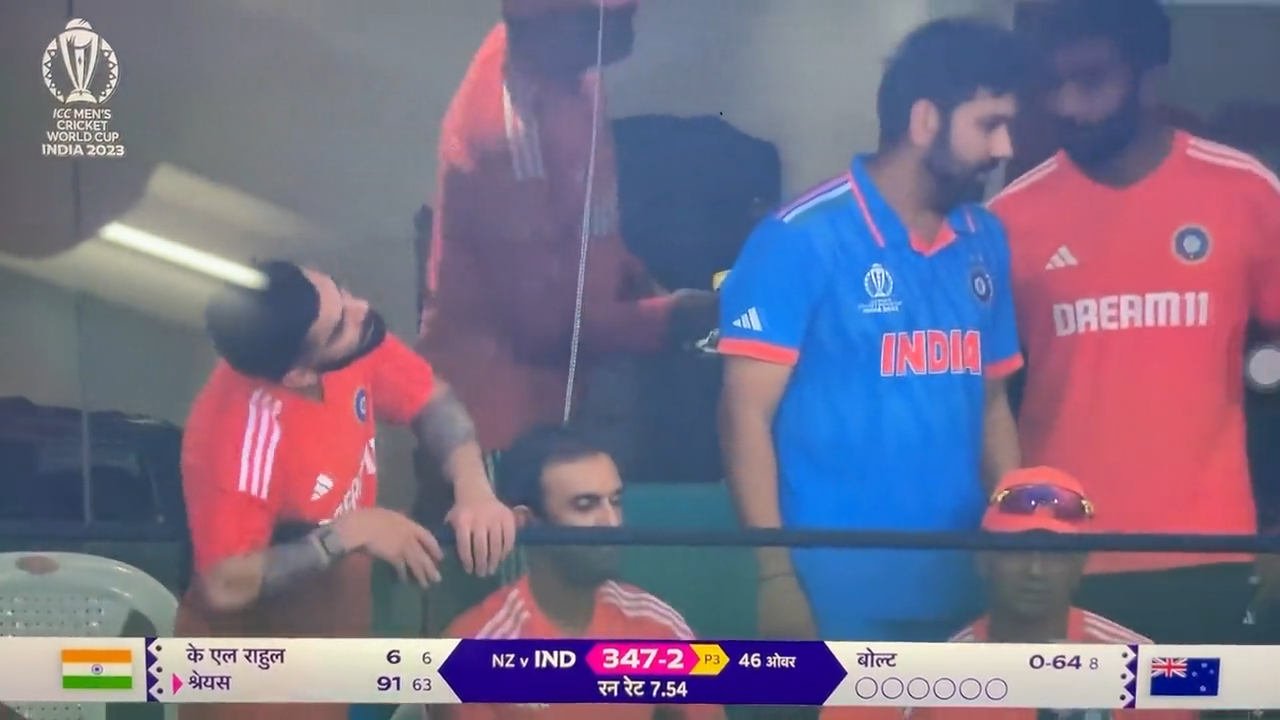 His cute gesture took the internet by storm and here's what their fans had to say:
If this isn't couple goals, we don't know what is!