The announcement of Apple Vision Pro kicked off varying conversations on social media. While many resorted to making memes about the kidney-selling price, others celebrated the technological breakthrough. In all the frenzy that followed, many individuals also pointed out the alarming aspect of this product, which looks straight out of a Black Mirror episode. 
The promotional video highlighting Apple Vision Pro's capabilities had a compelling scene that struck chords with the viewers. And not in a good way. Take a look: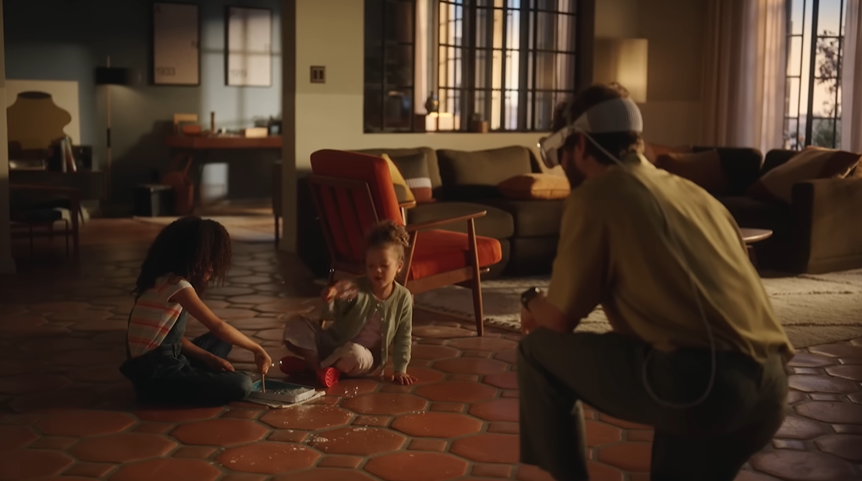 In a scene about how Vision Pro works as a 3D camera, we see a doting father watching his daughters play through the headsets. Instead of being with his kids and making memories, he's detached from the moment and seems more concerned about capturing it.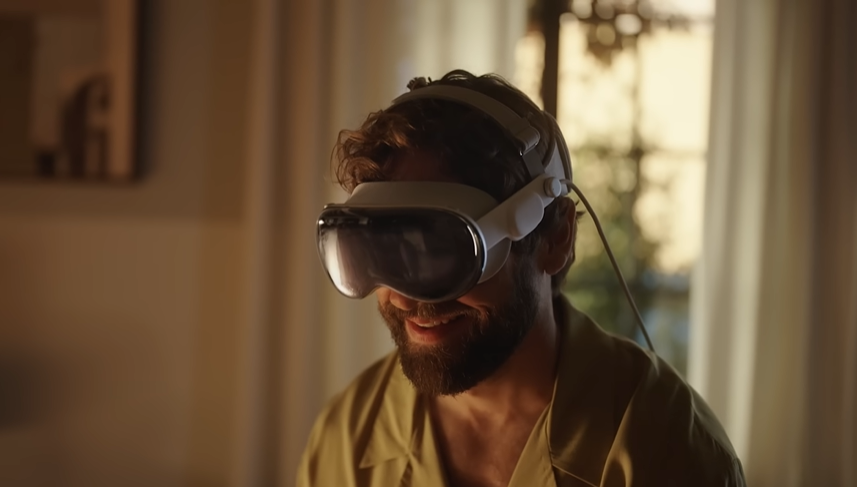 There's nothing wrong with wanting to capture precious memories; we all do that. However, as our camera pixels have increased, the escalating obsession with taking selfies and people wanting to record every breathing moment of their lives has become a growing concern. There exists a term called 'selfitis', a compulsive desire to capture oneself and post on social media. Personally, I've seen people sending snaps every 20 minutes throughout the day, and I'm not even exaggerating this.
Similarly, navigating life's important moments through a technological headset is alarming in the sense it takes away from life's very essence, the presentness of a moment. While Vision Pro promises to ensure that one is not isolated from others, social media users are talking about how the dad's scene in the promo feels particularly SAD.
Twitter user Tobias van Schneider (@vanschneider) tweeted about this, and a serious conversation followed. Here's how people reacted.
Precisely!
This episode was really CHILLING.
Many users also pointed out that the scene is nothing too different from the life we're already living. A typical example is how a family's idea of getting together today means each member doom-scrolling on the Internet without exchanging a word. While this is sad and undeniably true, it reflects the quality of life we're living.
As you're thinking about this, you may wanna check out These 10 Dark Tech-Devices From 'Black Mirror' Will Make You Really Afraid Of The Future.