Twitter CEO Elon Musk has been extremely unprofessional to his employees. No, we aren't claiming this, recent lay-offs in Twitter are proof of it. So much so that a Twitter employee had to literally use the micro-blogging platform to interact with Chief Twit about his employment while confirming if he is still a part of the company or not. We are talking about Halli Thorleifsson, who was recently ridiculed and fired on Twitter by Musk.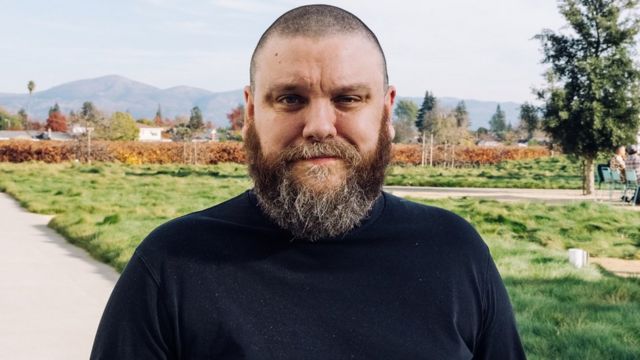 Here's a story of this 45-year-old Twitter employee, who was ghosted for nine days and mocked for his work before being fired on the public platform.
A Twitter user, @maxberger, posted two screenshots on the platform which feature an Iceland Review's report on Halli being honoured with the Person of the Year award earlier this year.
"Halli is an award winning designer whose company was acquired by Twitter. Halli was born with muscular dystrophy in a working class family. He chose a higher tax rate for the sale to pay back into the Icelandic social system. Today, Elon Musk publicly mocked and fired him," the Twitter user wrote.
The post also features one of Halli's threads asking if Musk will pay him or not after his lay-off.
In the second tweet, the user attached a link of Halli's official website, which claims that the former Twitter employee was also awarded Iceland's Person of the Year award in 2022.
"Just look at all the incredible stuff he's accomplished," the user wrote.
Here's how netizens are reacting to it:
Here are some tweets on how people reacted to his lay-off.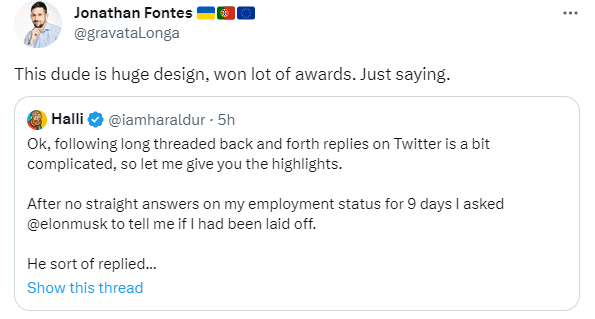 According to Halli's website, the award-winning designer worked in an innovation team of Twitter. He is the founder of Ueno. Halli ran this agency for seven years before Musk acquired it in 2021. He has also been honoured with the Order of the Falcon, the medal of chivalry, for his contributions to social issues in Iceland. He has two degrees, a B.S. in finance and a B.A. in Philosophy.
Also Read: Employee Asks If He Has Been Fired; Elon Musk Takes The Exit Interview On Twitter