In association with
WhatsApp
Agree or not, if we have to choose one thing that has progressed by leaps and bounds, it will definitely be communication. Through the last decade, we have witnessed a massive revolution in the way people communicate. Overall, I believe that we are all closer, easier to reach out to each other in no time and open to embracing further advancements when it comes to communication. Even though several tech giants have played a positive part in this evolution, the beacon that shines the brightest for transforming communication regardless of borders, age demographics, or generational differences, is WhatsApp!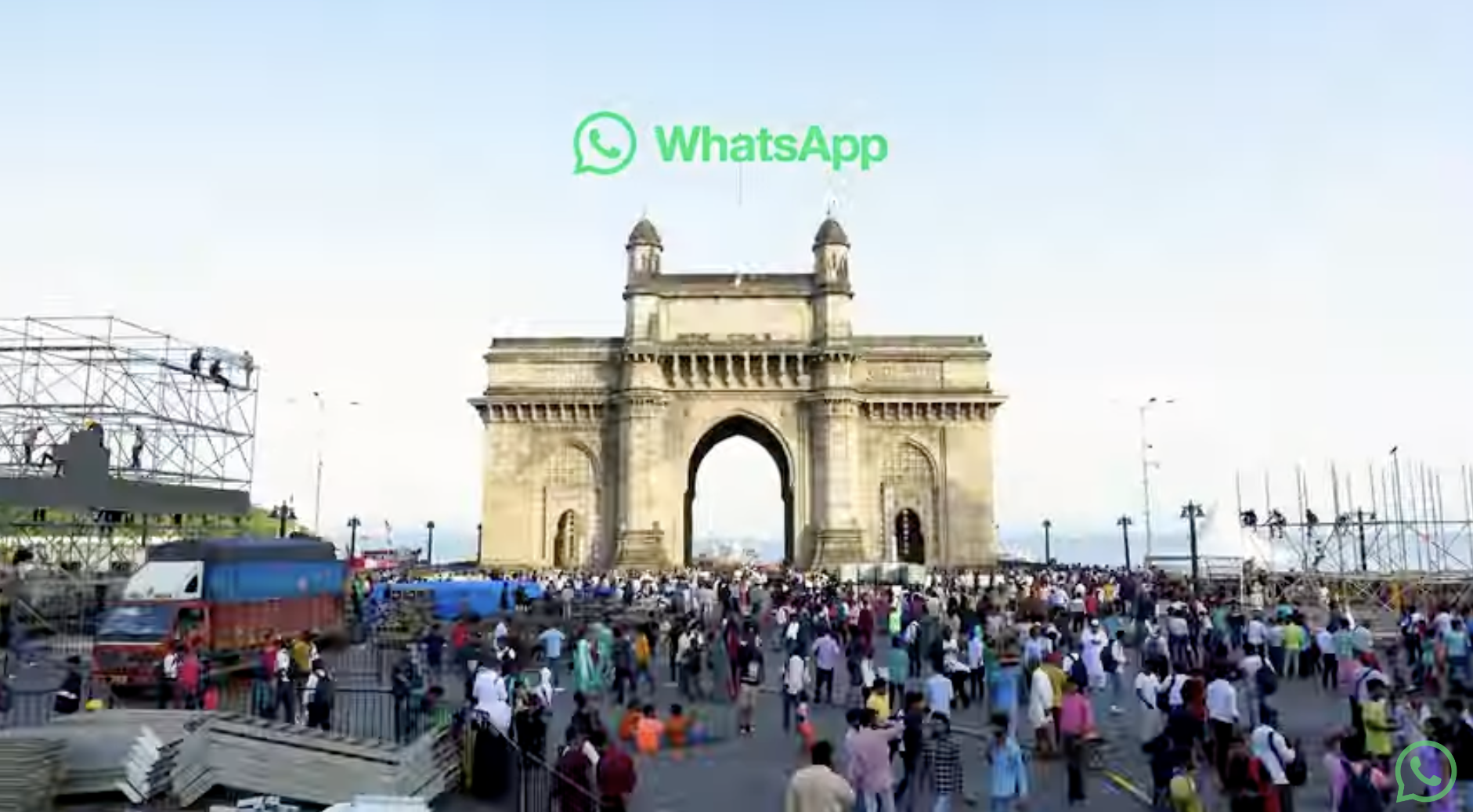 WhatsApp is the most commonly used messenger out there in today's era and has dissolved generational barriers in communication by having the most diverse set of users through several age groups. From your great aunt to your youngest cousin, there is hardly any person you know who is not using WhatsApp as their primary method of communication. And rightly so, the messenger won us over with its easy interface, conveniently fun features, and above all, privacy measures that keep improving.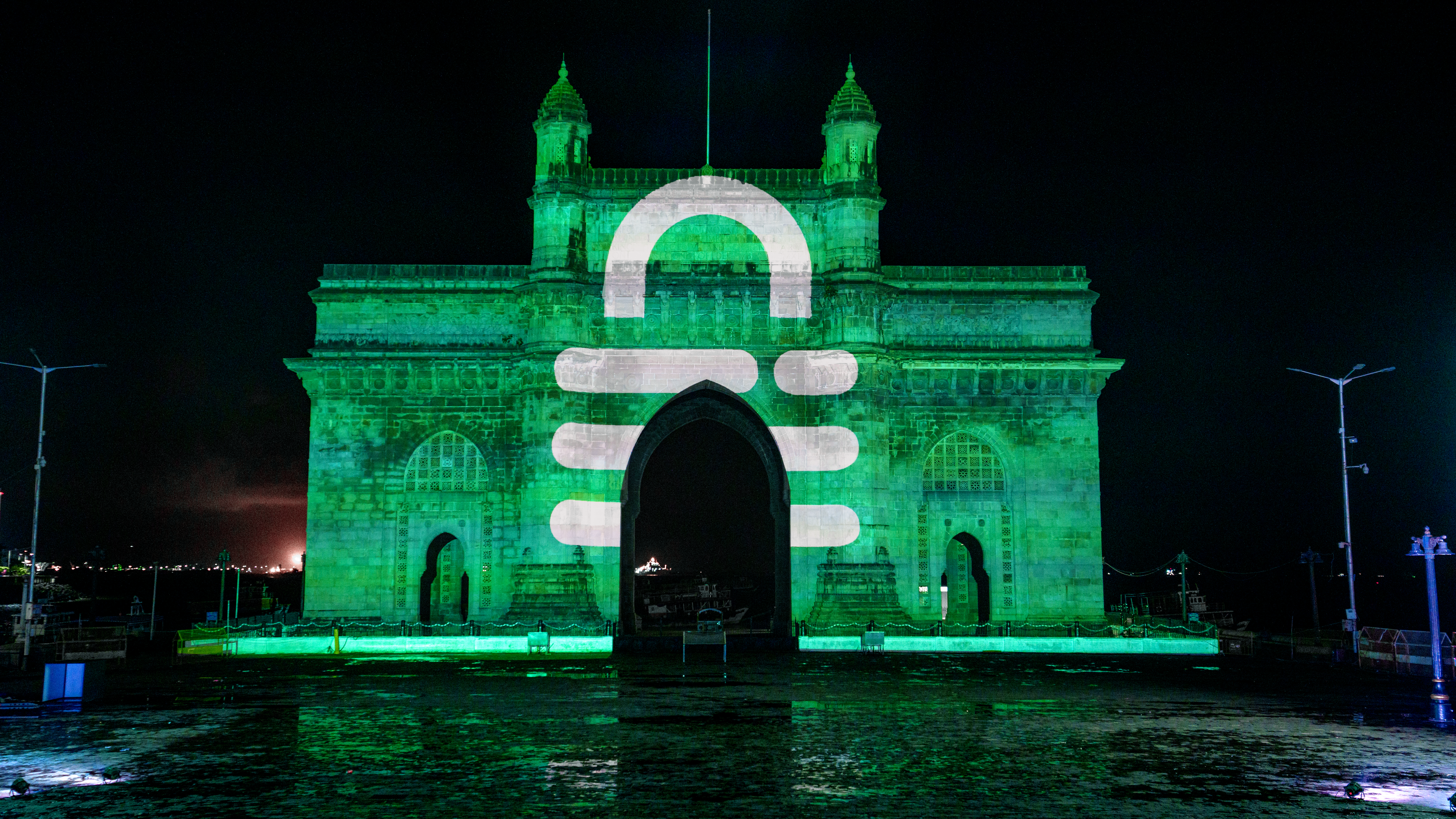 Really, WhatsApp has always made users feel safe while talking their hearts out with their loved ones. To spread awareness of the same, the brand launched its Global Privacy Campaign in June, which appeared on social, digital, and broadcast channels, and in print and billboards across India. The campaign also included the launch of new privacy features like Silencing unknown callers and privacy checkups. The campaign also saw an on-ground activation with mirrored messages in malls across Delhi in partnership with Anushka Sharma.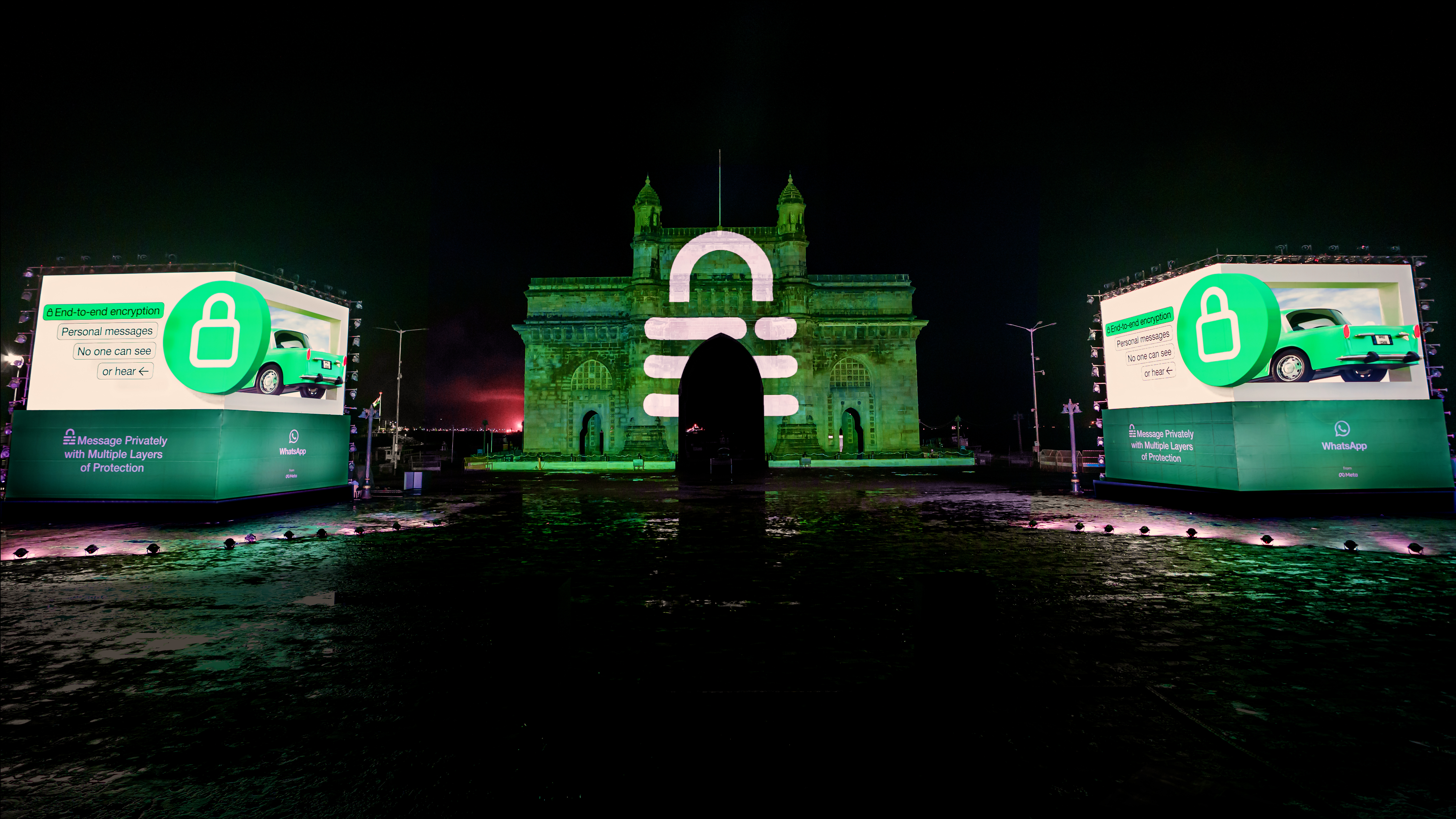 However, their latest privacy initiative was the best card to be pulled by anyone till now! That's right, for the latest initiative, WhatsApp organised the first-ever 3D Anamorphic Installation at the Gateway Of India in Mumbai from 23 to 25 August. The brand indulged in creative storytelling and showcased the journey of messages from one user to another while highlighting privacy features like end-to-end encryption, two-step verification, silencing unknown callers, and disappearing messages. They also incorporated hyperlocal symbols that depict the underlying essence of the city of Dreams like kaali-peeli taxi, red post box, iconic street lamps, and the pigeons at the Gateway of India, in their depiction.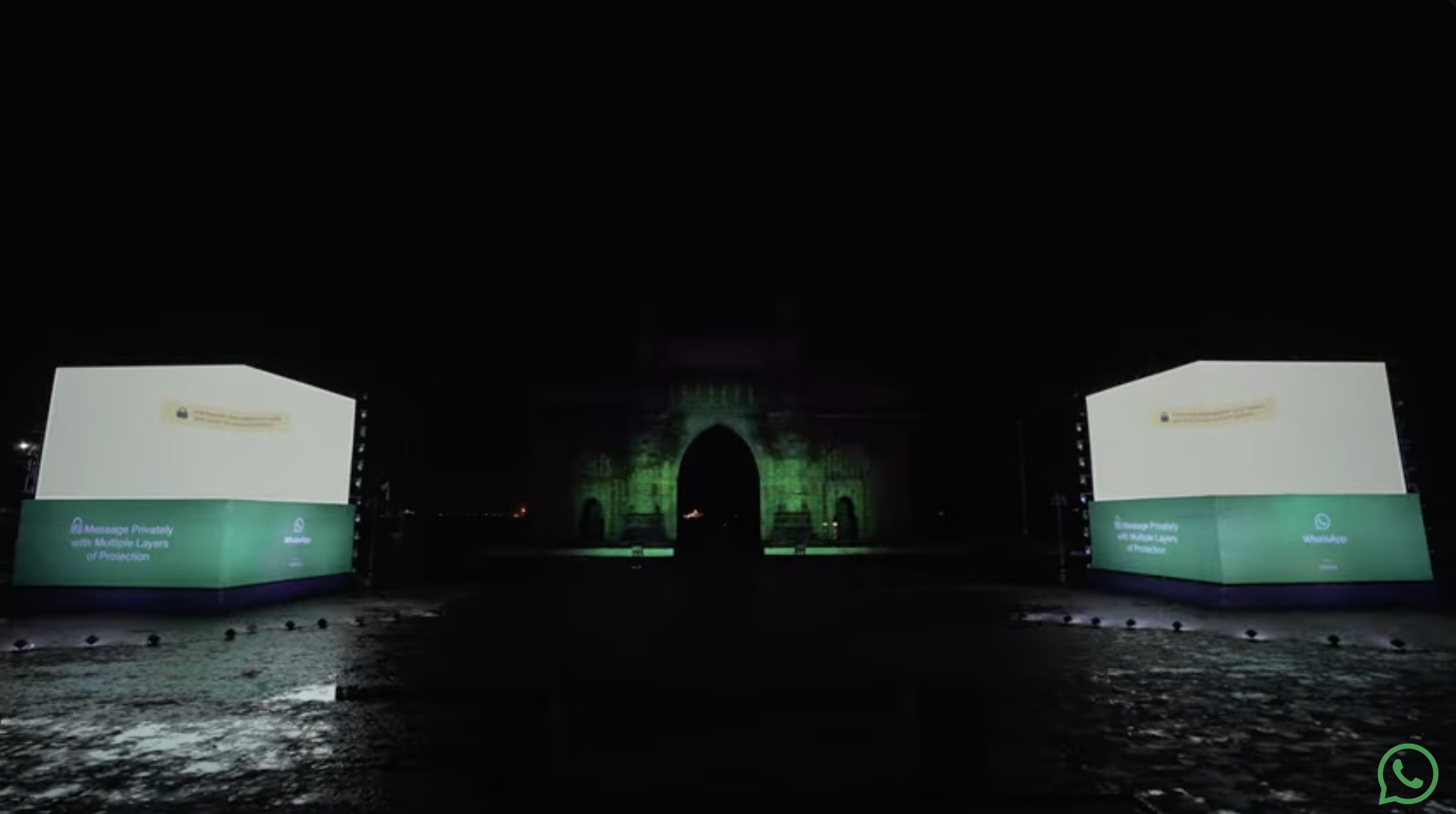 To conclude, our privacy is WhatsApp's top priority and it is doing everything to spread awareness and keep us safe while keeping us connected through texts, stickers, images, and videos to our loved ones. Additionally, the gesture of lighting the Gateway of India to raise user awareness around privacy features and multiple layers of protection seems like a complete pro move to the core!
Now before you go and share this article with your gang on WhatsApp, have a look at the majestic show they're putting up below
Checkout: WhatsApp Hacks