Sometimes certain things become synonymous with cities. This holds true for the red double-decker buses that ply on the streets of Mumbai. These buses have now become a thing of the past because they completed 15 years of their lifespan. Introduced in 1937, these buses have been an integral part of Mumbai culture.
In the 1990s, the Brihanmumbai Electricity Supply and Transport (BEST) had around 900 double-decker buses, but the numbers slowly started dwindling. "Currently, just seven double-decker buses, including three open-deck buses, are left in the BEST's fleet. As these vehicles are completing 15 years of their codal life, the double-decker buses will forever go off roads from September 15, while the open-deck buses will be pulled out on October 5," said a BEST spokesperson.
This move has made Mumbaikars nostalgic. Here's what they said on Twitter.
And that's not all. We stumbled upon a Reddit thread where Mumbaikars shared their memories and stories of the double-decker bus. Safe to say, these answers will take you down the memory lane.
1. "I was around 10 when I rode in a double-decker bus for the first time with my dad. It was a very new feeling, sitting on the very first seat, the old Mumbai view, all of it is still very fresh in my memory!" – The_Sarcastic_brat
2. "I used to take them from home to school and back. The hustle for the top front window was real. And at that time, there were no rods on the front window, so it was easy to almost peep out." – tushara9
3. "A cherished childhood memory is taking 231 from Santacruz Station to Juhu Beach. Getting to sit in the top front row of the double-decker bus was so much fun. Miss it!" – ani_v
4. "As a child living in the eastern suburbs, spotting these used to fill me with joy even though I hate travelling in BEST due to my motion sickness." – Maleficent-Yoghurt55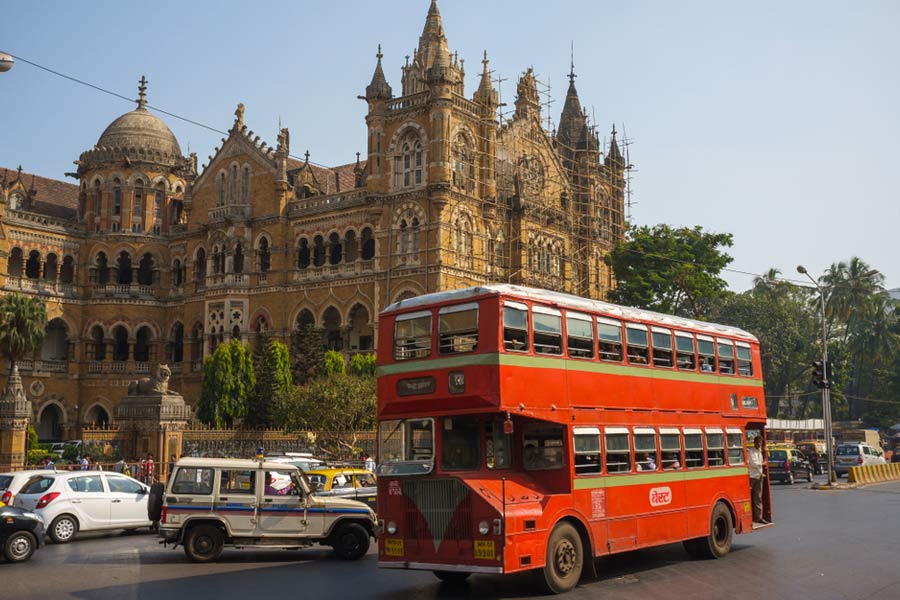 5. "Earlier, they were really common in Borivali as well. My mom or grandpa would take me out every day just to ride the double-decker. After they stopped, I did not ride one for years until last year when I had to go to BKC for work. It was an overflow of nostalgia." – aaditya_9303
6. "I remember my school days. I had to travel on one of these double-decker buses- home to school and vice versa. We used to argue for the front seat of the upper berth. Feeling the wind blowing on your face was wonderful." – RareTranslator1047
7. "I remember going to St. Xavier's College, Mumbai from Mahim on these so many times in the 90s. I loved sitting on the top deck and feeling high above the world." – buro_1980
8. "I was returning from a school picnic and it was almost 8 at night. Unfortunately, someone had robbed my money during the trip and I didn't have any money left to go back home. And to my luck, there was a rickshaw strike that day. I hopped onto a double-decker bus which was packed, my destination arrived before I had to purchase a ticket. I would have been probably in the 4th or 5th standard. A lot of memories of travelling back and forth to school via the double-decker." – Afraid_Investment690
9. "I used to always bug my dad to take me in these buses over a cab." – Longjumping-Worker-7
10. "I was going to Bandra station with my friends. We were thrilled when we saw a double-decker approaching. We hopped in and went straight for the first seat. Just after we experienced the possibility of a tree branch slapping us, we got up and went a few seats behind. We still get thrilled whenever the next bus is a double-decker." – Scared_Confusion_248
Reports state that maintaining these buses was a tedious affair for BEST. The BEST administration has started replacing these buses with battery-operated black and red AC double-decker buses.