The first official Apple store opened in Mumbai at the Bandra Kurla Complex. And Apple CEO, Tim Cook welcomed people and met fans who stood in long queues at the store opening. This grand launch meant a lot of energy, and of course, memes. But let's talk about the energy of the Apple fans today.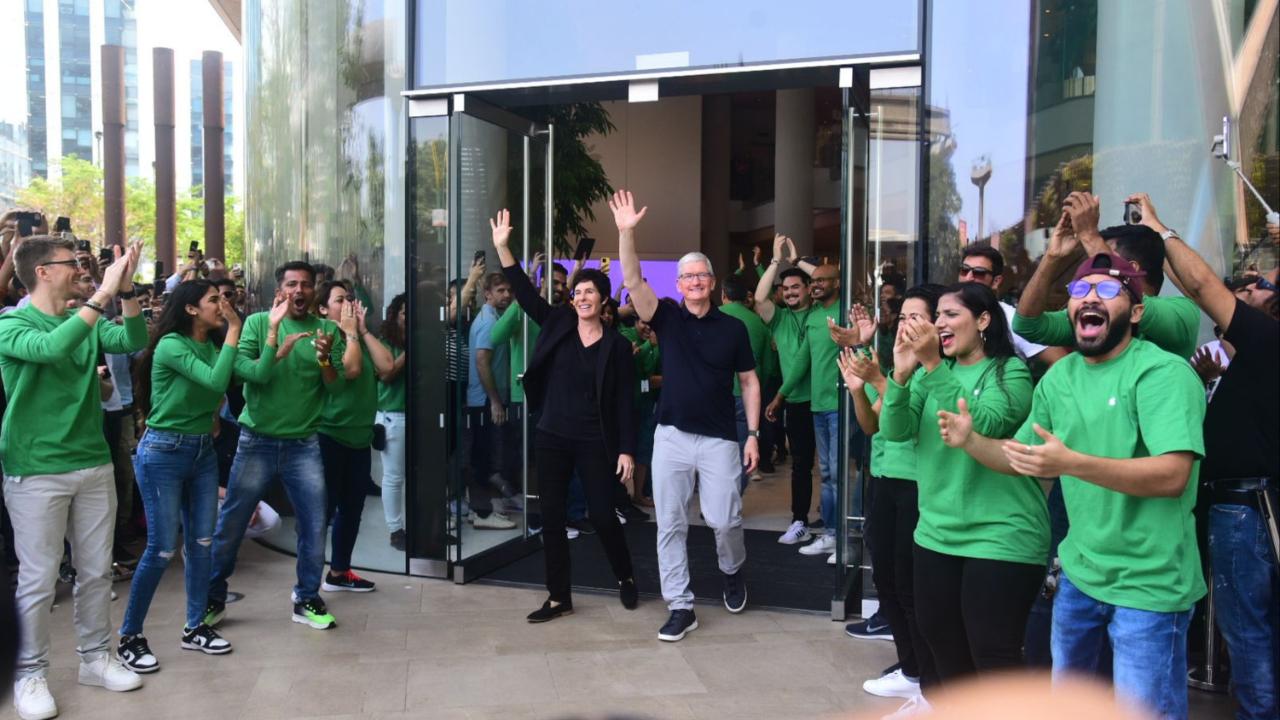 For instance, this man who attended the opening with his Macintosh Classic. Sajid is an Apple loyalist who bought the Macintosh in 1984 and saved it all along. He also left Cook stunned when he posed with the Apple CEO – while the videos on Twitter also show a certain rise in the energy after the loyal fan brought his Macintosh inside the store.
He was also dressed in a black turtleneck, which was Steve Jobs' iconic look, and this certainly screams 'fan'. There were others who traveled from different cities to attend the opening on Tuesday, and these stories are something. After the launch Tim Cook also tweeted about the creativity and the excitement at the new Apple store in Mumbai.
This fan just turned this launch into a wholesome story.