The world had come to terms with the slow and steady Internet Explorer when, in 2008, Google Chrome came to revolutionize the browsing space. In less than five years, Google Chrome took over the maximum usage share among web browsers and became the world's favorite.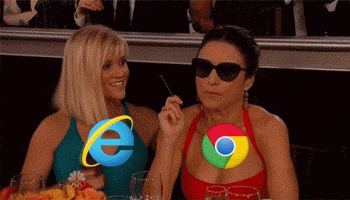 While we've already bid our goodbyes to Internet Explorer, Chrome boasts 64.91% of usage share as of May 2022.  
1. ScribeHow
2. Similar Sites
Considering churning content is my profession, I am installing this one right away! One needs good resource bank.
3. Power Thesaurus 
Ahh! And this one as well. Who doesn't want a great vocabulary reserve? But just don't overuse big words.
4. GoFullPage
5. Headline Studio
A bad headline is literally a deal-breaker when it comes to content. And it's not easy to make good headlines either. Doesn't this extension seem like a blessing?
6. Color Zilla
7. Fonts Ninja
8. Grammarly
I use this already. I can tell you that it sure does make life a lot easier.
9. Mail tracker
10. Loom
11. Responsive Viewer
12. Bitly
Short links are just so convenient.
Have you tried any of these extensions? Which one are you installing first?