Walking across the narrow roads of Chandni Chowk, you can smell the aroma of the culinary heritage that has been brewed and perfected over centuries. The love affair with food in the area began with the coming of the Mughals and still charms the foodies from across the world. 
Here are 10 street food joints in Chandni Chowk that you must try if you haven't already.
1. Babu Ram Devi Dayal Paranthe Wale
Must try: Kela Paratha
Serving parathas for the last 125 years, this shop is perfect for those craving for a hearty meal without burning a hole in the pocket. They offer over 100 varieties of parathas.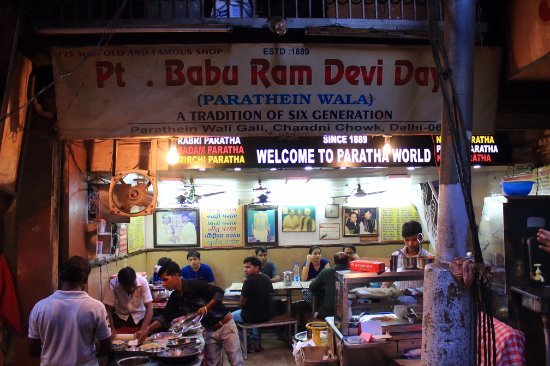 2. Kake Di Hatti
Must try: Kake Naan, Dal Makhani
Kake Di Hatti has a reputation for serving high-quality simplistic food. They serve king-sized naans to a large number of customers who flock everyday to try their delicacies.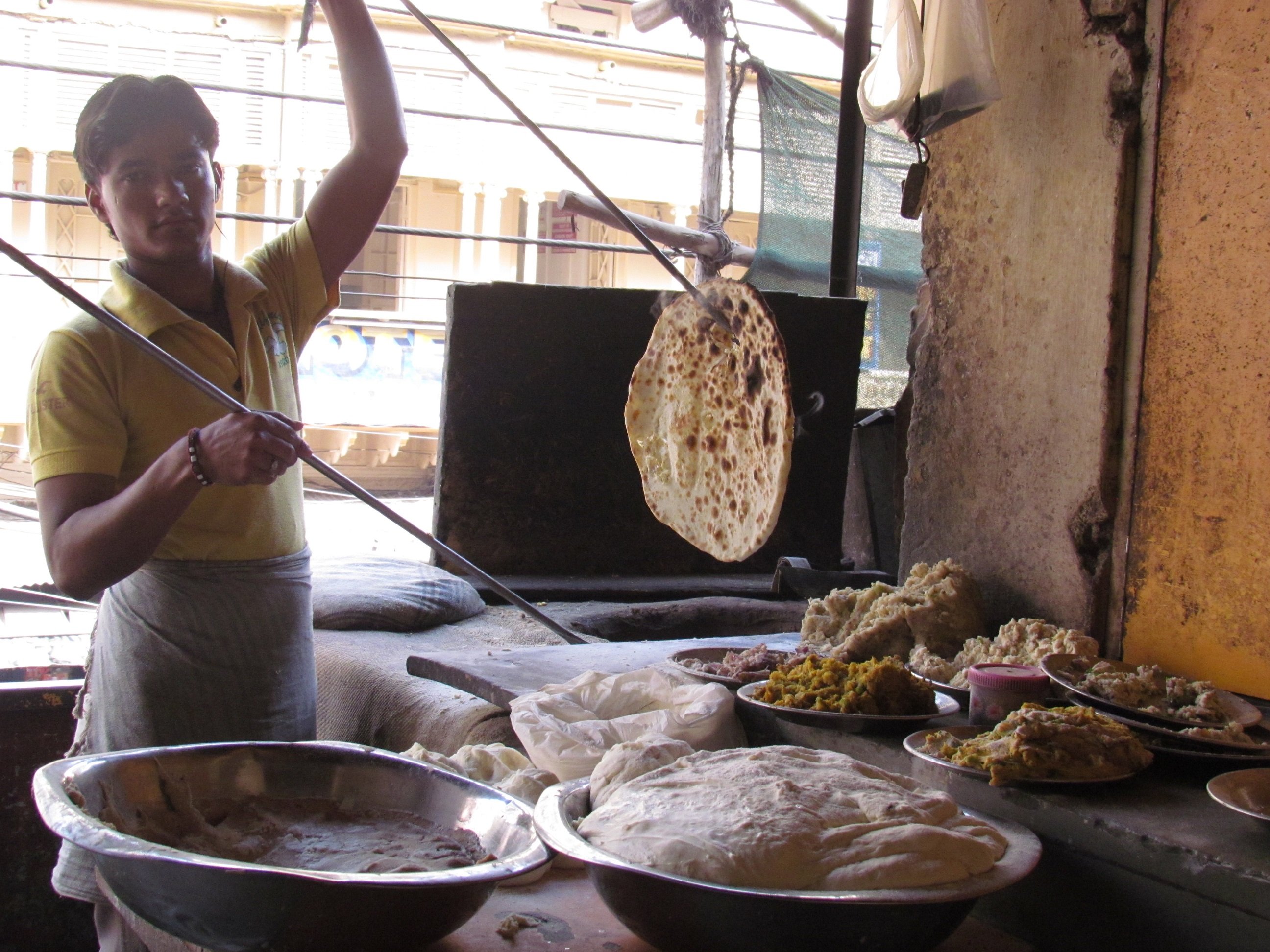 3. Lotan Chole Wala
Lotan Chole Wala has been serving hot and crispy bhature since 1977 and it's one of the oldest Chola Bhatura shops in Delhi. The staple breakfast dish of Delhi can be seen enjoyed by a buzzing crowd outside the shop.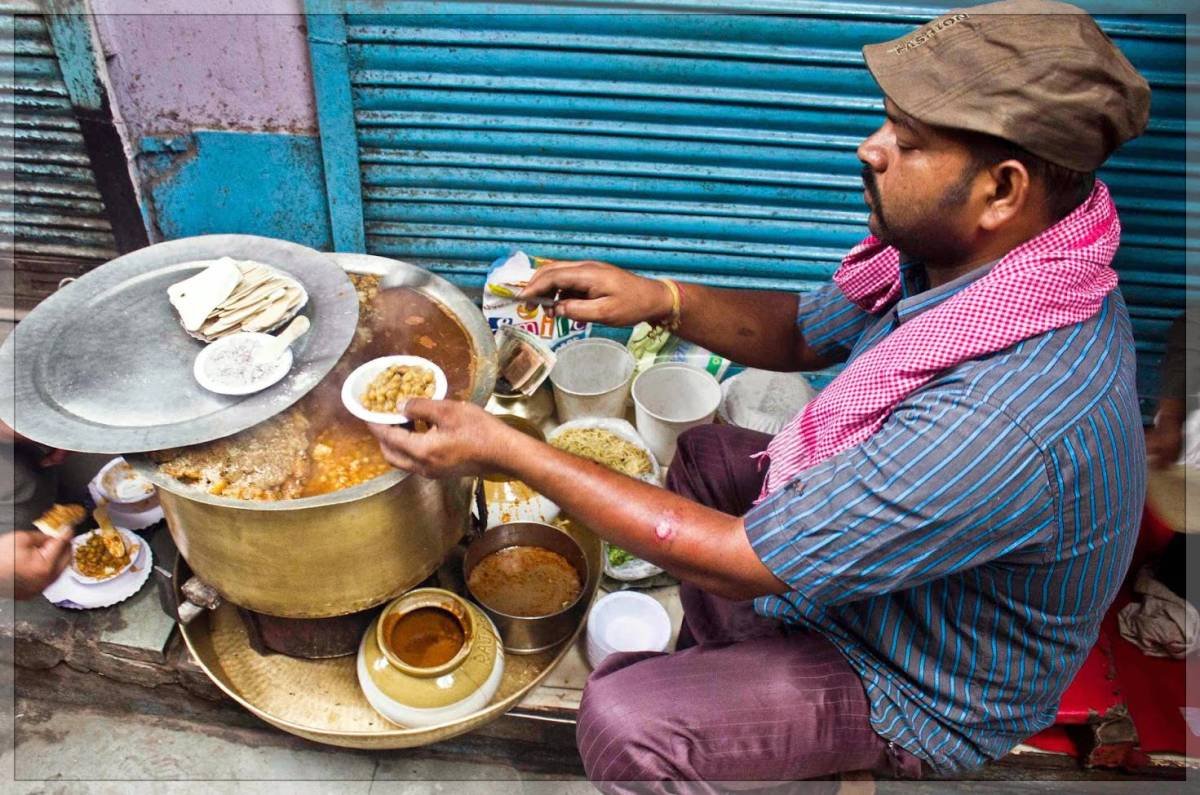 4. Jung Bahadur Kachori Wala
Must try: Dal Kachori, Pyaaz Kachori
Started way back in 1971, Jug Bahadur Kachori Wala is praised for their lip-smacking selection of kachoris.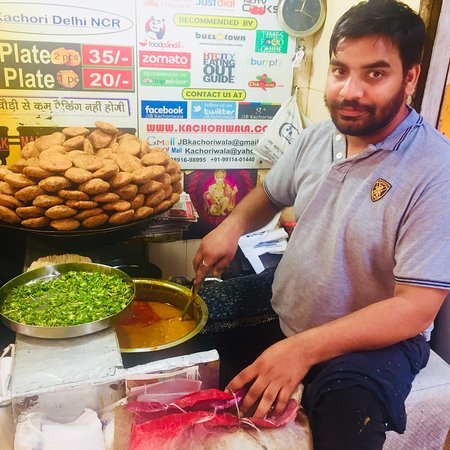 5. Padam Chaat Corner
Must try: Aloo Tikki, Papdi Chaat
Nestled carefully in a corner on Barf Wali Gali, the stall is operated by Panditji who sits with his containers of masalas and other ingredients. His chaat will help you slake your savoury cravings.
6. Hazari Lal Khurchan Wale
Must try: Khurchan Mava
The delicious taste of the creamy desserts made from the reduction of boiled and sweetened milk attracts a huge crowd. The popularity of this place lures in a lot of celebrities as well.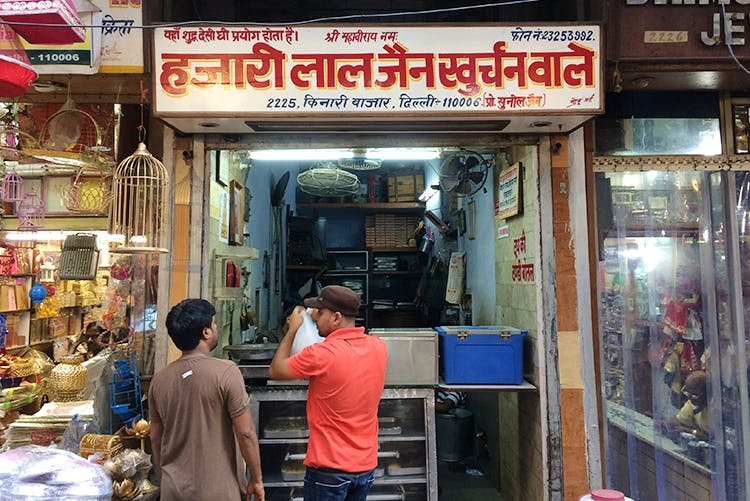 7. Khan Omelette Corner
Must try: Cheese Omelette
Khan Omelette Corner is a paradise for egg lovers. There's an egg dish for every kind of a foodie-from the cheese lover to the health-conscious one. You will be amazed to see the kinds of dishes that they can make with mere eggs.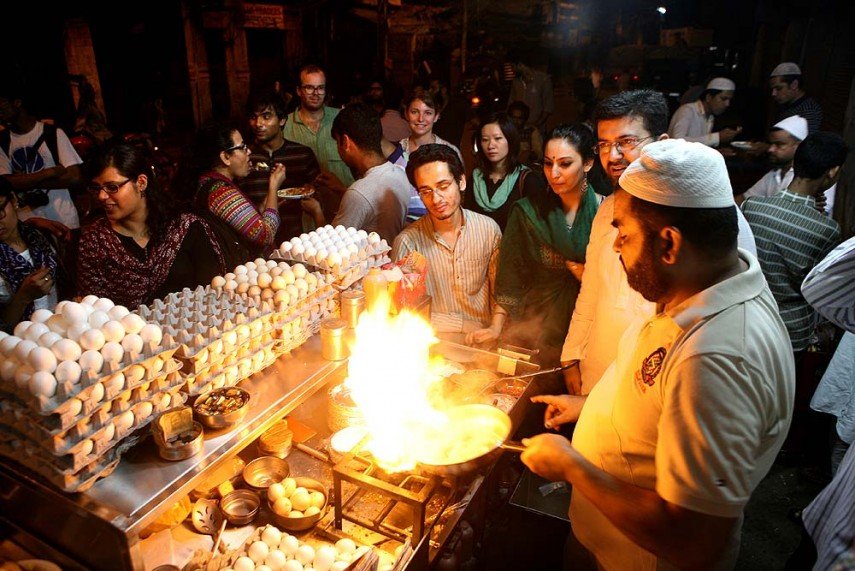 8. Old Famous Jalebi Wala
This jalebi shop has been running since 1884 and is famous for its jalebis that are fried in desi ghee and then dipped in Khandsari sugar syrup which is made from the raw and unprocessed sugar.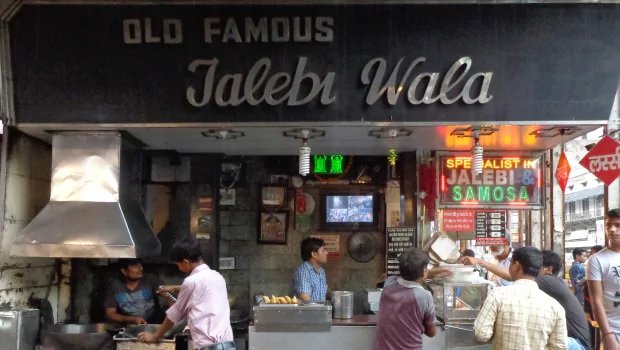 9. Giani's Di Hatti
Must try: Rabri Falooda
Highly renowned for their creamy Rabri Falooda, Giani is the household name for Delhi's favourite ice cream store. Established more than 50 years back, the store has added new flavours through the years, and now, has become a multi-store ice cream chain.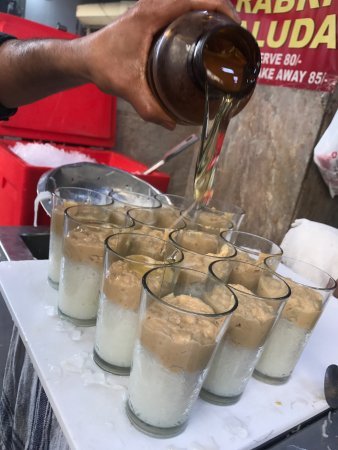 10. Natraj Dahi Bhalla
Must try: Aaloo Tikki
Established in 1940, Natraj has been selling only two items- Aloo Tikki and Dahi Bhalle. Their delicacies are so famous and well known that people keep coming back to the shop again and again.
The next time you're in Delhi, make sure to drop by these places to fully soak in what the capital city has to offer.