Recently, an Indian family was caught stealing stuff from a hotel in Indonesia. In a video that went viral, the hotel staff can be seen scanning the bags of the family, who took it too far by stealing hairdryers, decorative pieces, hangers etc. 
Assuming that they were confused as to what belongs to them, we decided to make a list of things that people can take from a hotel vs the things that they can't.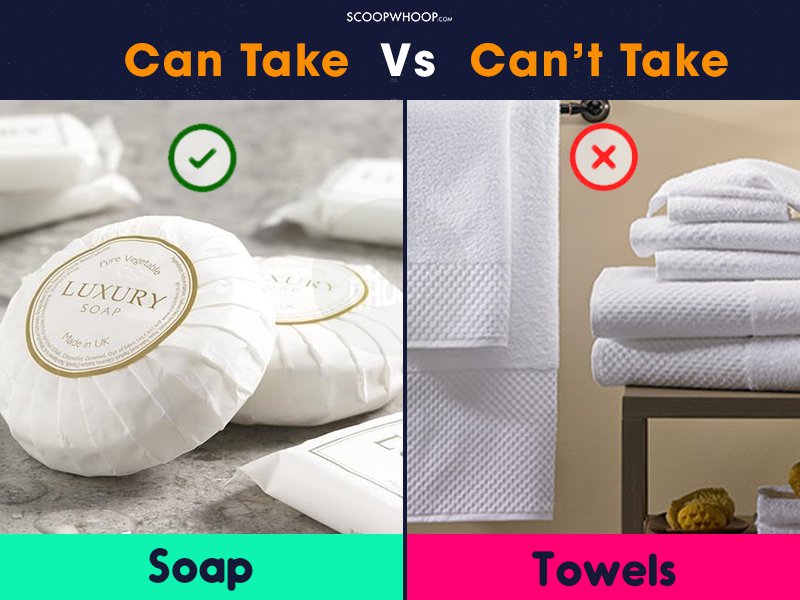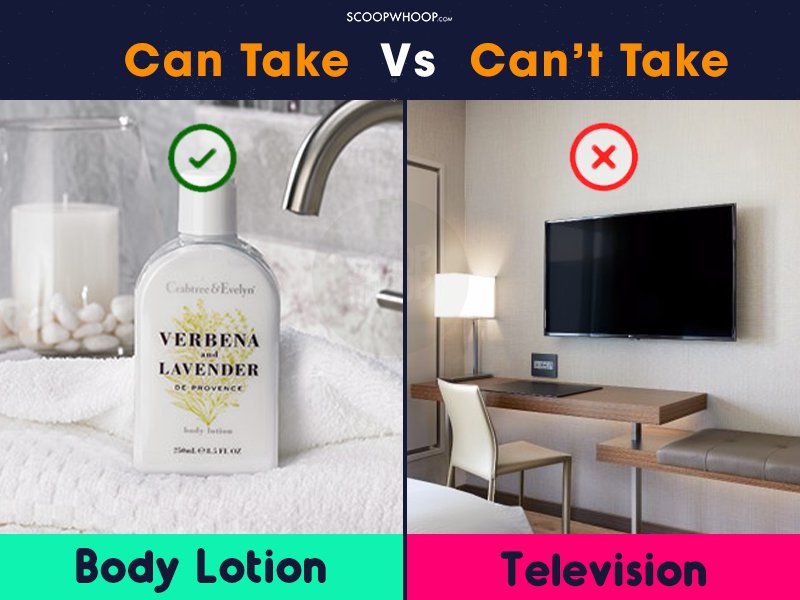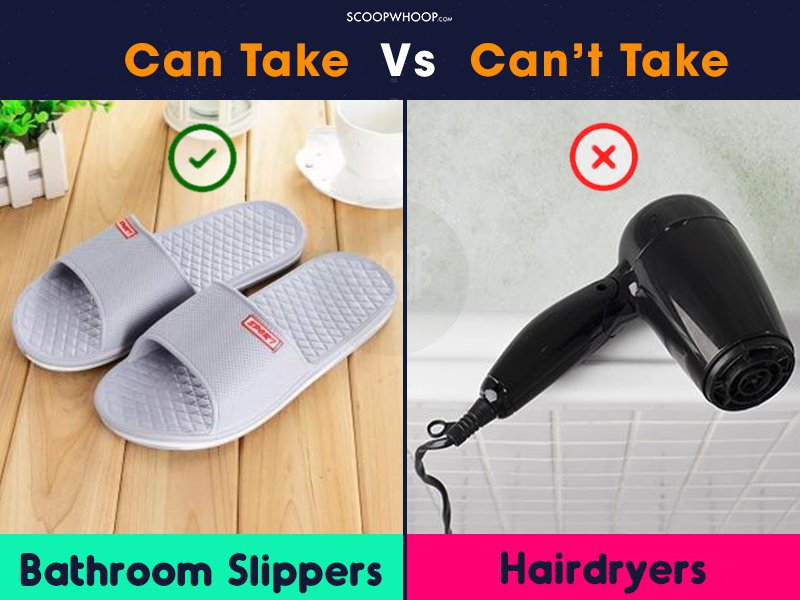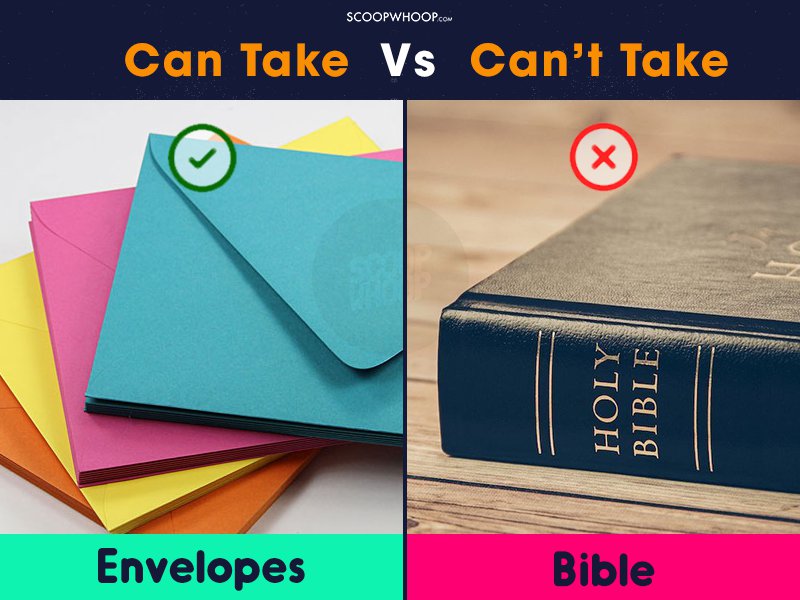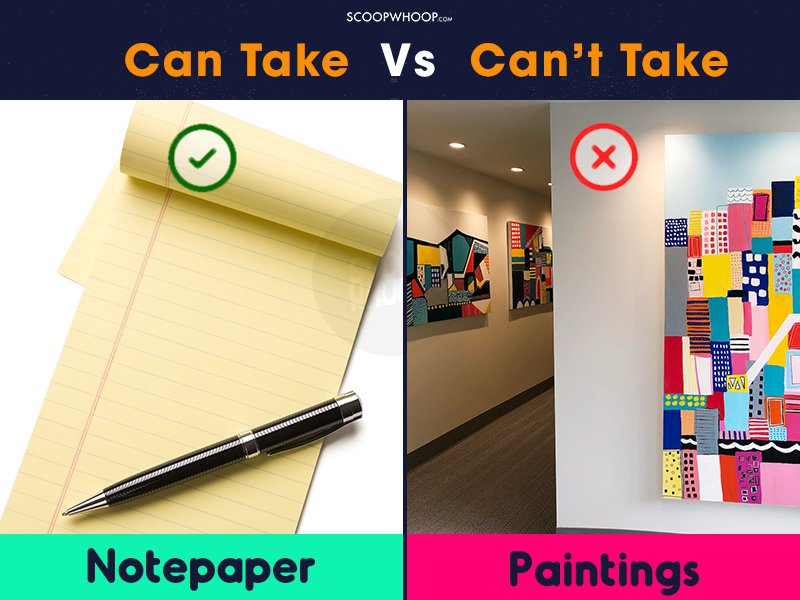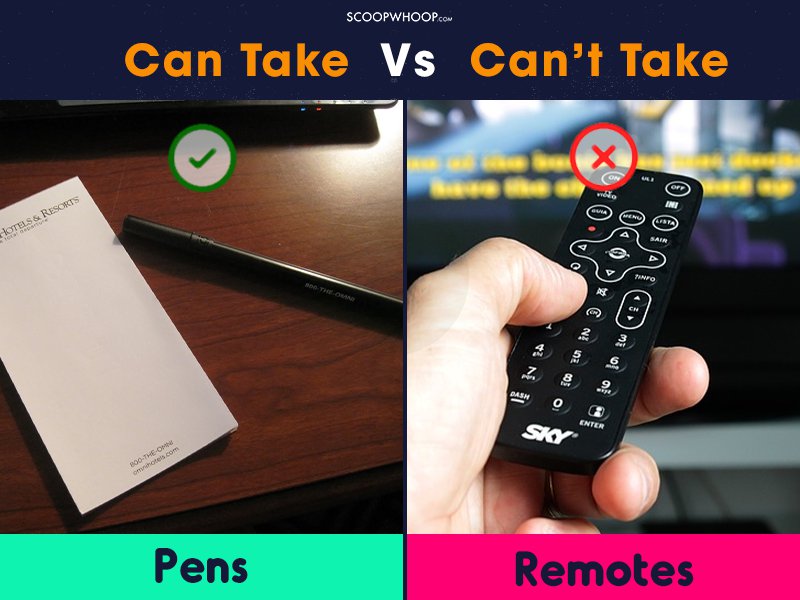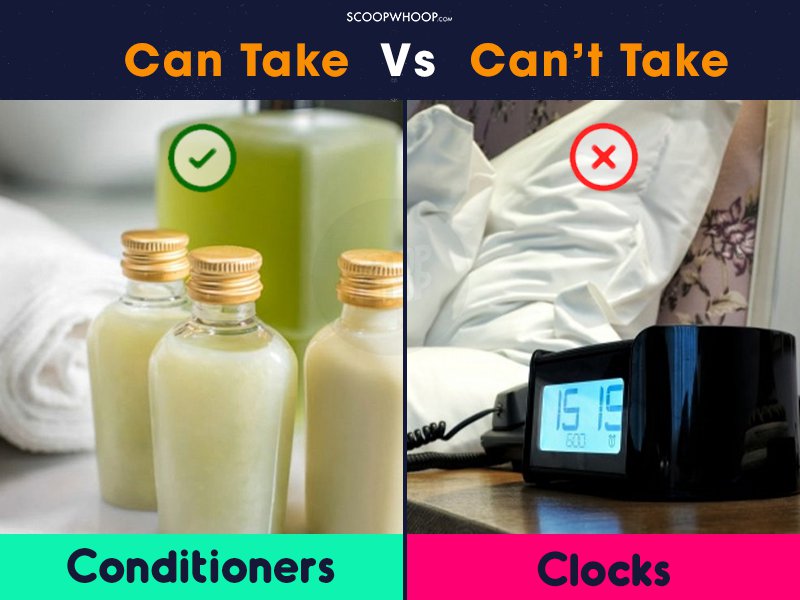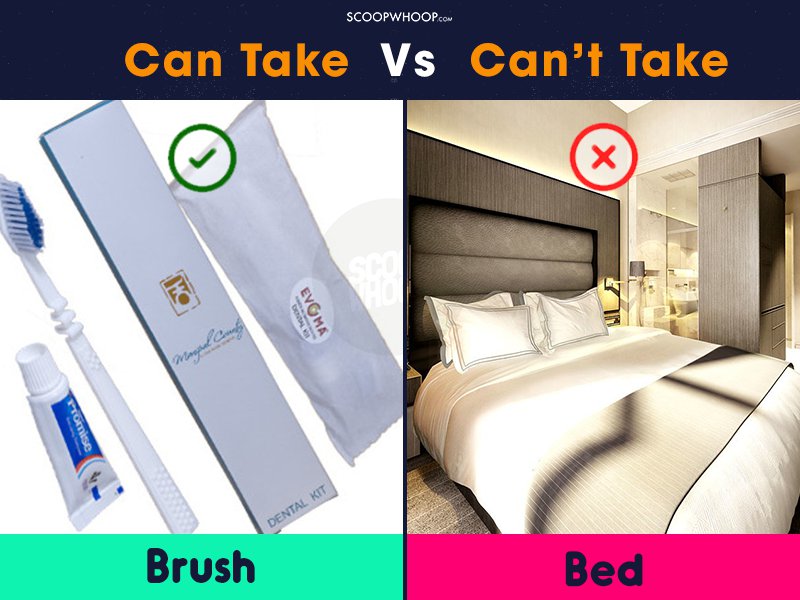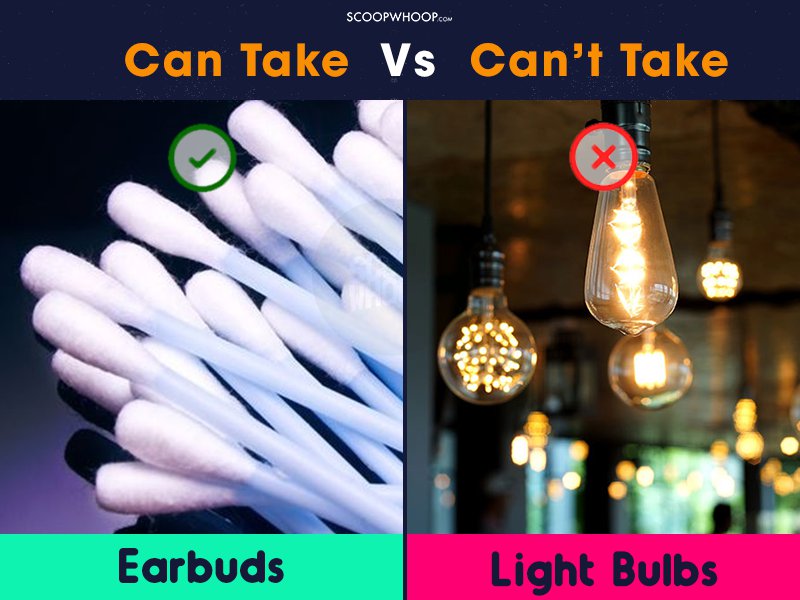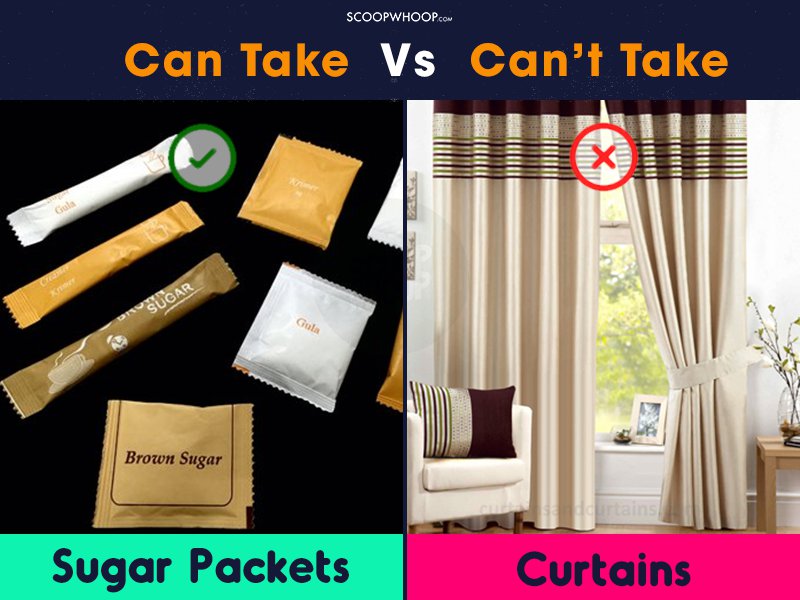 There is a very thin line between taking and stealing, please don't cross it. 
Also, this is just a normal guide and rules may vary from hotel to hotel. So the best practice is to not take anything. 
Design credits: Nupur Agrawal