The soaring temperatures in the Northern cities of the country have created an issue for the nearby hill stations. People, in numbers, flock to these places to seek some respite from the blistering heatwave. 
If you are also planning to spend your weekend at a hill station, you should know what's up-
To escape heatwave, tourists are flocking to#HimachalPradesh, leading to traffic jams. The picture shows #Traffic jam on the #Manali–#Rohtang road in Marhi on Monday. #Shimla too faced a similar situation. #HimachalPradesh #Himachal #Travel pic.twitter.com/loBjysQTxv

— Himachal Watcher (@HimachalW) June 10, 2019
The hill stations of Himachal Pradesh being one of the most common tourist destinations are facing extreme pressure due to the increased traffic jams.
According to reports, about 4,000-5,000 tourists vehicles enter Manali and Shimla each day.
@sudhirchaudhary There are huge traffic jams in Manali and Rohtang Pass..Government of HP has done no proper planning for handling huge tourist flow in this season..This is a video of traffic jam on Manali- Rohtang road today, i.e., 12th of June 2019. pic.twitter.com/o4AhkVD02O

— Surendra Singhai (@Surendr20467882) June 12, 2019
This surge in the number of tourists visiting the hill stations has led to overcrowding and overbooking of hotels.
According to reports, about 95% of the high-end hotels in Shimla and 90% in Manali have been booked to full capacity.
Manali restaurant and hotel association president Gajender Thakur said,
Due to unbearable heat in the plains, tourists from three neighbouring states— Delhi, Punjab and Haryana— are converging on to the hill stations for the weekend. Due to this, most of the hotels here are booked to full capacity.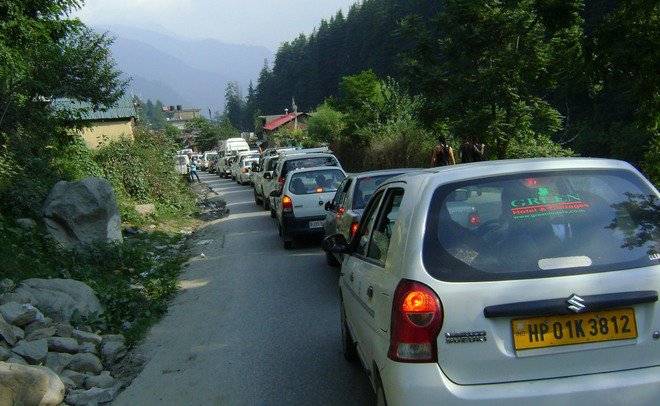 Nainital administration has reportedly started to restrict the vehicles from entering the hill station. The increase in the number of vehicles becomes a problem due to lack of parking spaces.
A Shimla deputy superintendent of traffic police said that this leads to people parking on the roads, which in turn leads to traffic jam.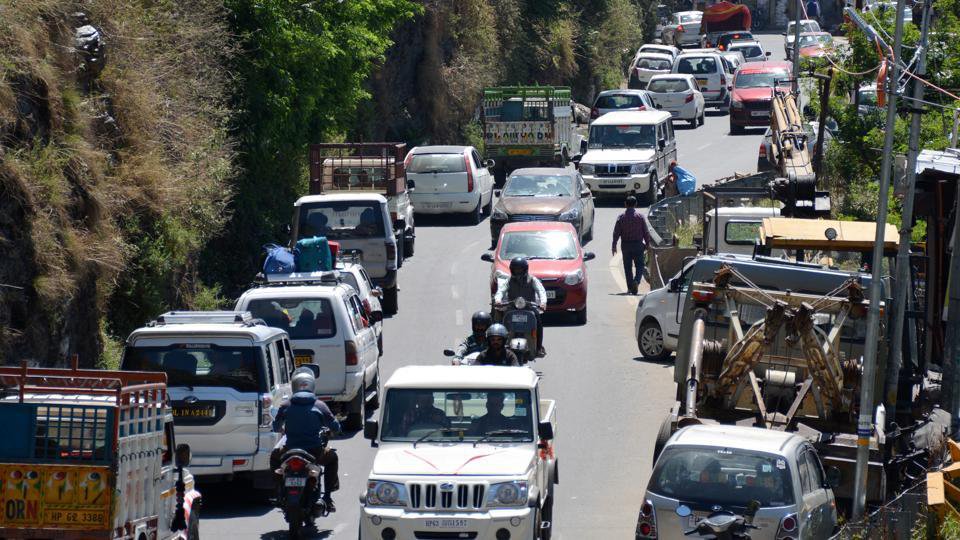 Traffic is moving at a snail's pace in Nainital and Mussoorie, according to reports. People even had to spend the night sleeping in their cars due to lack of accommodation.
Increase in the number of people visiting tourist destination also creates the problem of increase in the garbage.
Another visitor, Vikash Malik from Ghaziabad, posted on Facebook,
We travelled 45 km from Badrinath to Joshimath in nine hours. There is hardly any fuel available at petrol pumps and no rooms available for stay. Never come here in June. Restaurants are also running out of food and turning people away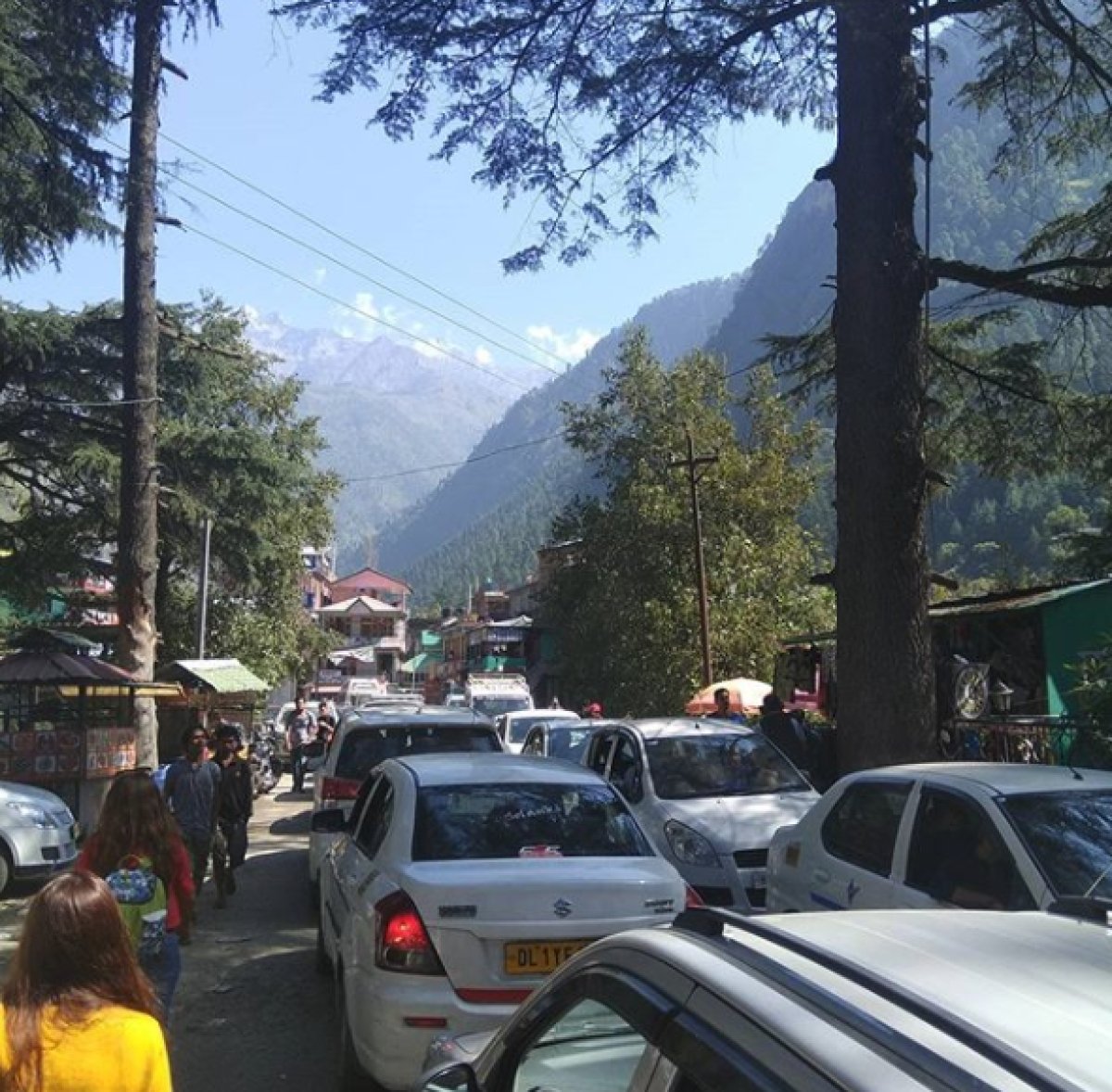 The increase in vehicles has thrown life out of rotation in Uttarakhand, as it is putting pressure on the limited resources of the hill station.
Non-availability of cash and fuel top tourists' complaints, according to News 18.
Due to bank holidays on Wednesday and Thursday, dozens of ATMs ran out of cash in Manali, Kasol, Manikaran and Kullu.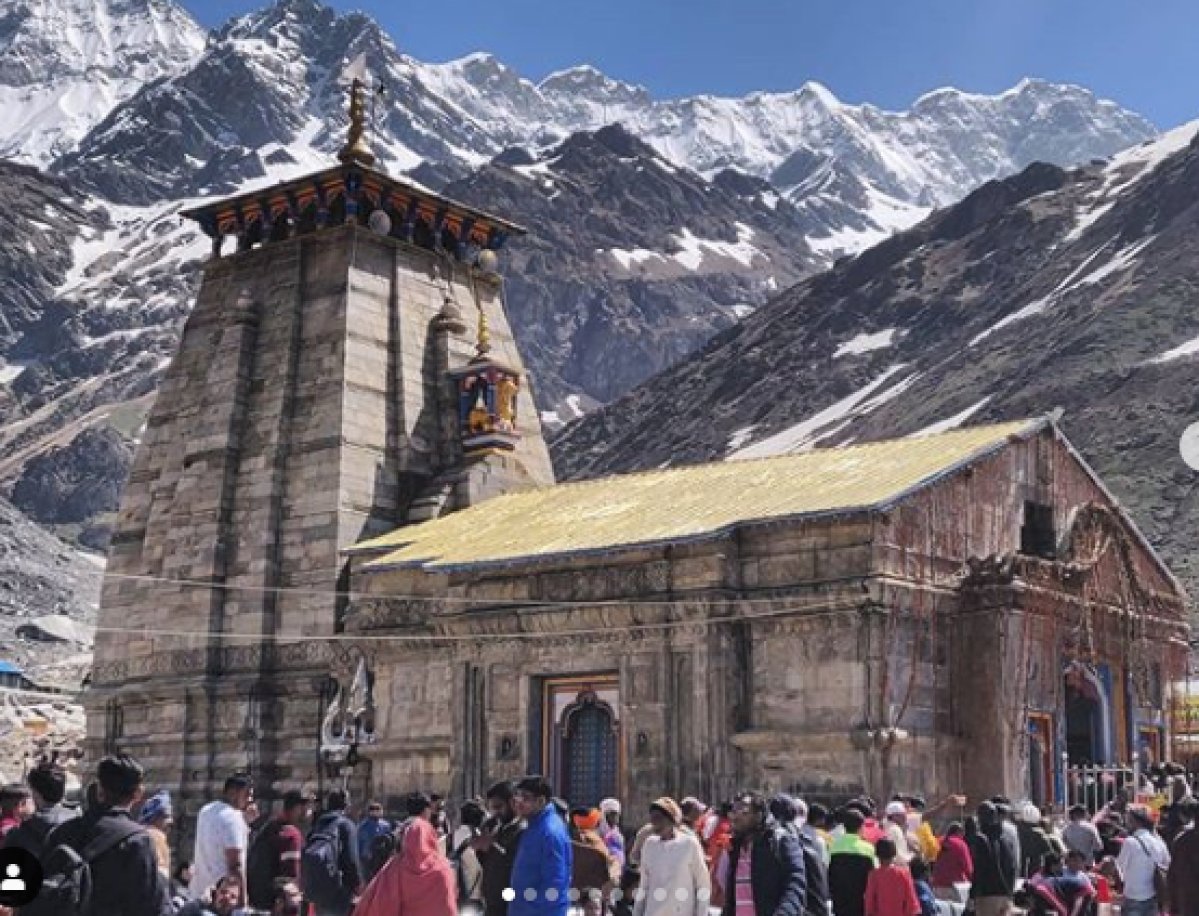 According to reports, Rudraprayag District Magistrate Mangesh Ghildiyal, even travelled as a pilgrim to cross-check these complaints. He said,
Yes, there are some issues as far as public facilities are concerned. We are looking into it.
Authorities have ordered certain steps to ease the situation a bit. Chief Secretary, UK Singh, asked the district magistrates to deploy additional forces to manage the crowd and ensure availability of enough cash, water, and fuel, according to News 18.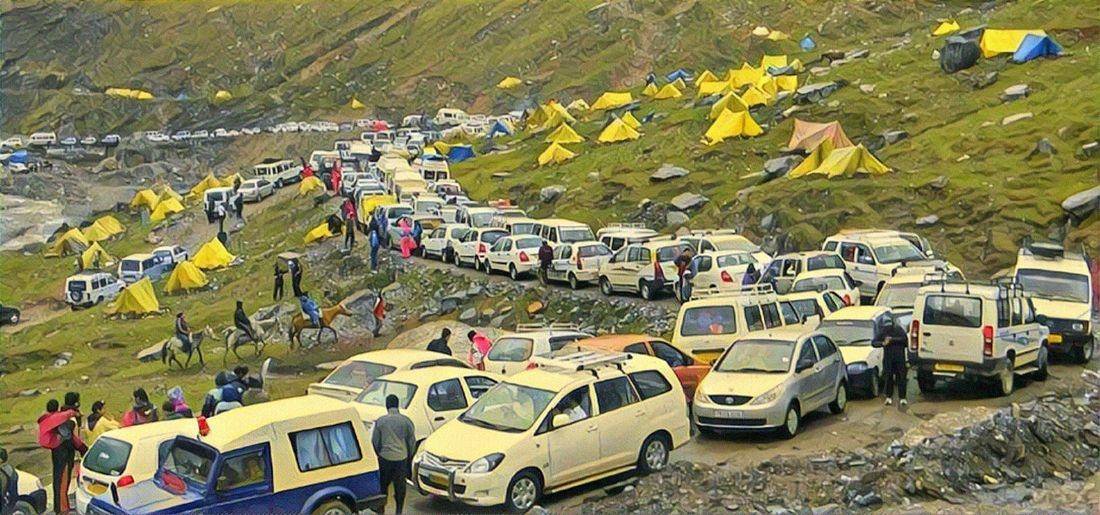 While the issue is not just of the tourists' convenience, it also raises a concern for the residents of these hill stations.
A Nainital resident said,
The crowd is unmanageable and to add to the woes, locals are suffering as essential items like vegetables are being sold at higher rates.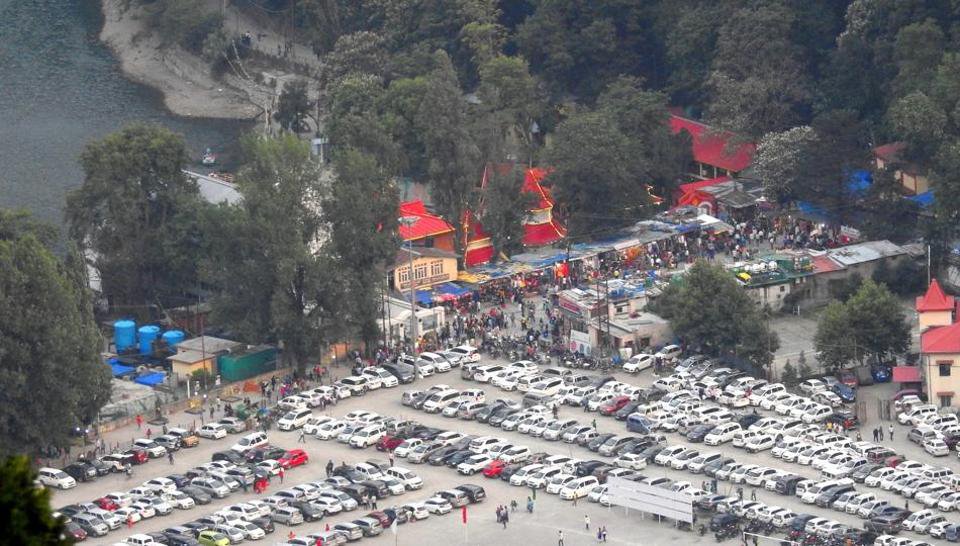 Situation is no better for pilgrims visiting places like Rishikesh. A Yoga instructor, Himanshu, in Rishikesh, said,
From May to June there is special interest here because of people traveling for Char Dham Yatra and Hemkund Sahib. For them this year has been especially difficult to reach their destinations. It has been time-consuming. It is taking at last 5 to 6 hours to cross Rishikesh because of the traffic conditions, and lack of a bypass.
Last but not the least, even the temperature of these hill stations has been soaring high. Manali recorded a temperature of 27.8°C and Dharamshala 31.6°C. 
As mercury rises, the hills are getting chocked with tourists. With 15,000 vehicles already reaching Manali and Shimla regions, some reports say there have been 21-hour traffic jam on the roads to Manali. This is not fair. Let us not destroy our hill stations. pic.twitter.com/6qGdtsBk7u

— Devinder Sharma (@Devinder_Sharma) June 13, 2019
The air pollution caused by the spike in tourism is irreversibly damaging the environment and the hill stations themselves.
Some people believe that timely planning before the peak season might help alleviate some of the issues in the coming years.
Vaibhav Kala, who runs an adventure sports facility called Aquaterra across destinations in India and abroad, said,
Last year, the Chandigarh airport was shut down in the middle of the peak season… On the bright side there is a lot of infrastructural work going on in the last 5 to 10 years so that the hills can support the peak season. Better and timely planning should help.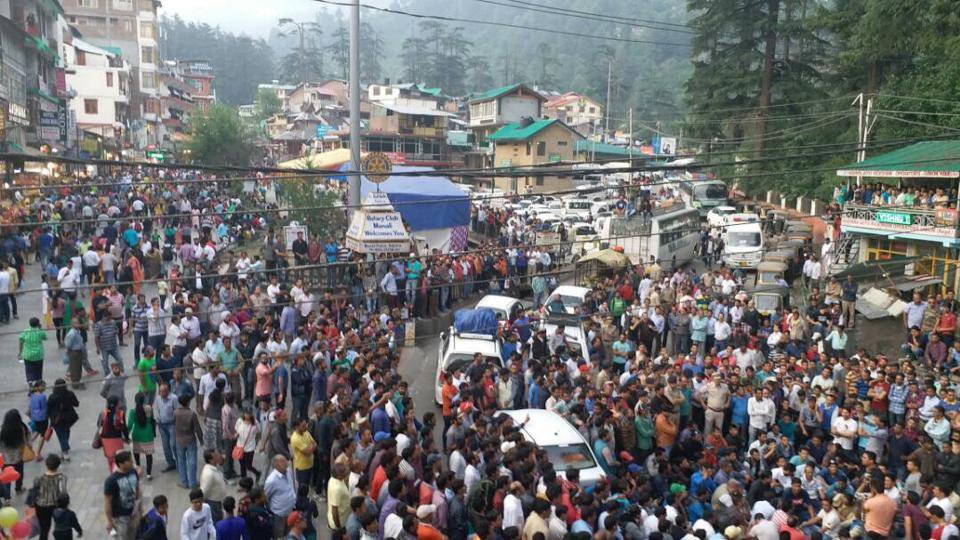 While better management can certainly help solve some of the issues caused by the surge, we have to take some responsibility lest we end up destroying our hill stations for good.