We've had our fair share of trying to pull off impressive somersaults and handstands as kids, but this athletic 3 and a half-year-old manages to perform feats which even professional gymnasts cannot.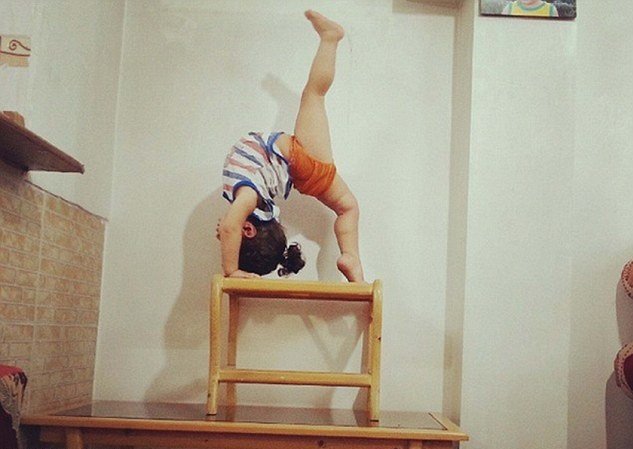 Meet little Arat, an athletic toddler in Babol, Iran who already has 807k followers on Instagram. 
Arat can scale 10ft walls as easily as Spiderman using just his hands and feet. 
He is incredibly strong, lifting heavy weights to train, using 6.5kg weights on his back and doing sit-ups holding weights.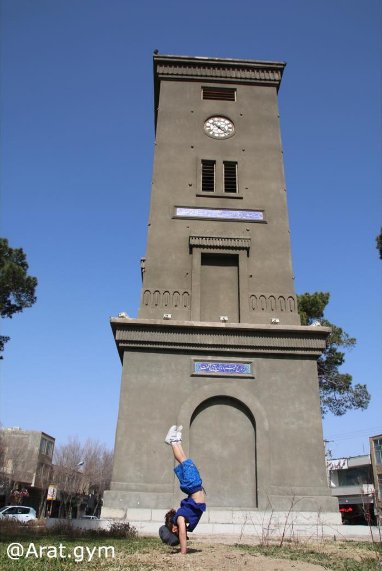 Arat's father Mohamad noticed his natural talent for gymnastics when he was no more than one-year-old. As Mohamad tells the Daily Mail,
"One day when I returned home from work and put my finger in Arat's hand, he got up slowly and, gripping my finger very tightly, pulled his legs off the ground.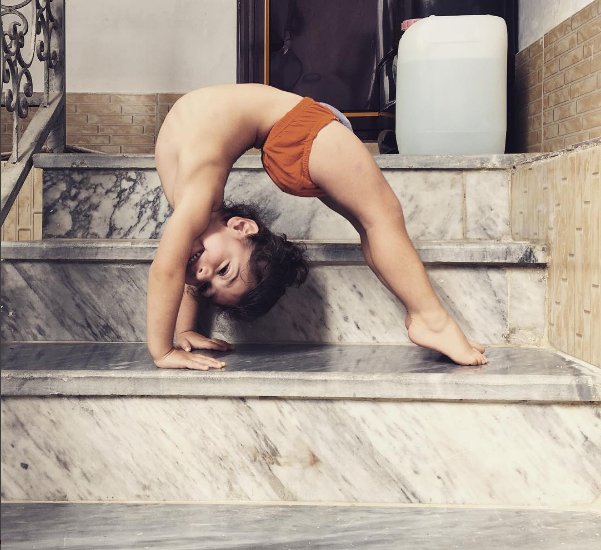 Arat has been training ever since with his father as he is too young to join a gym. Videos on his Instagram page show him practising impressive moves such as rope climbing, back flips, balancing splits and backward walkovers with amazing agility.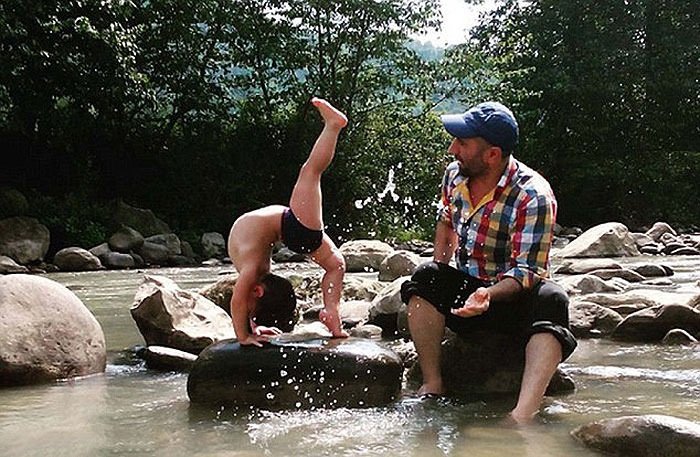 Though he has had no professional training, videos show the tiny tot balancing atop televisions, staircases, balancing his weight on ladders and climbing living room walls. He is often seen playfully practising gymnastic moves with his father in videos.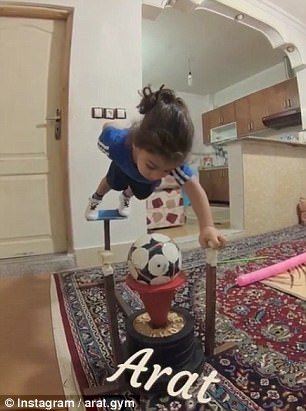 Arat's father knows the little wonder is something special and has big plans for his future. He says, 
"Arat is an extra special person and in sport he will be unattainable – he will succeed."
He's already quite a sensation and in 20 years, you never know, we might even spot him in the Olympics.