There are certain songs that can always bring back memories, maybe because they were associated with certain incidents or people, or simply because they described an experience that we all have related to.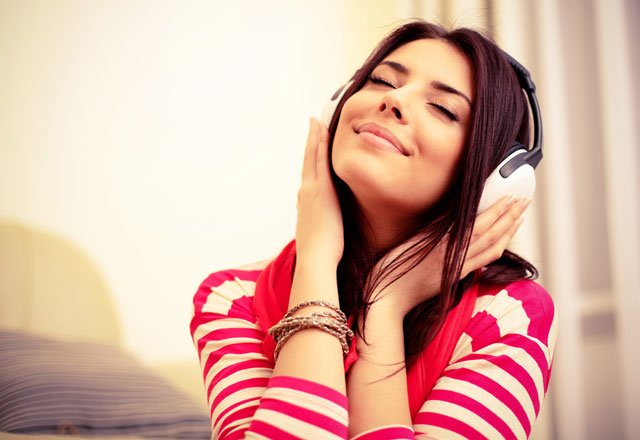 We're talking about songs on school and college life. The lyrics of these songs describe our growing up experiences so well that we feel like taking a trip down memory lane and sneak in late to those classes all over again! 
So if you want to think back to the school time water cooler discussions or the college time concerts and curfews, here are 20 songs that perfectly define that memorable life. 
1. Purani Jeans – Ali Haider
Because no other song has taken every school and college experience to create a lyrical masterpiece such as this one. 
2. Yaaron – Rockford 
Job, promotions, fancy dinners – nothing can bring the comfort that long standing friendship does. No wonder we miss our friends.
Check Out – Soulful Bollywood Songs
3. Musu Musu Hasi – Pyaar Mein Kabhi Kabhi
Before Kabhi Kabhi Aditi, we had Musu Musu Hasi, because your colleagues will definitely not make the same efforts as your friends to cheer you up. 
4. Chudi (Yaad Piya Ki Aane Lagi) – Falguni Pathak
Some first experiences you never forget – like your first music concert, or more importantly your first crush! (My first crush is now married and sometimes, I still look him up on Facebook. Don't tell me you don't do that!) 
Check Out – Best Hindi Songs Of 2021
5. Aankhon Mein Tera Hi Chehra – Aaryans
As far as first crushes go, was anyone as adorable as Shahid Kapur in this video? Making the kind of efforts he did? Talk about aww-inducing! 
6. Yaar Anmulle – Sharry Mann
Amidst all Punjabi tracks of fast cars, patola kudis, and vodka love, this one talked about everlasting friendship, built on sharing rooms and dating ambitions. 
Check Out – 90's Hindi POP songs
7. Papa Kehte Hain – Qayamat Se Qayamat Tak
Farewell is not just a farewell to college, but also to the tag of being a child, because the moment college ends, we need to begin 'adulting', something we never feel prepared for. Watch this beautiful Farewell Songs For Students. 
8. Masti Ki Paathshala – Rang De Basanti
Because our 19 year old self could ingest shots, our 26 year old self counts the calories in every sip of wine…whether we admit or not, we all remember the 'rebel' we wanted to be at one point.
Check Out – Senseless Hindi Songs
9. Khud Ko Kya Samajhti Hai – Khiladi
We've all had or know that one couple – the one that couldn't stop fighting till they fell for each other? Because other than them, everyone was aware about the sparks, literal and figurative! 
10. Yaha Ke Hum Sikandar – Jo Jeeta Wohi Sikandar
While this whole movie and consequently each track is a flashback to the school life, and silly rivalry that exists between schools, this one song seems an apt pick! "Gharwalon se, teacheron se kyu hum darein."
Check Out – Bappi Lahiri's Most Iconic Songs
11. Nazrein Milana Nazrein Churana – Jaane Tu… Ya Jaane Na
While you may argue that Kabhi Kabhi Aditi is a better pick from the movie, listen to the lyrics of this song and you will be transported back to the age where you had a new crush every second day because our hearts were ruled by our hormones! 
12. Koi Kahe Kehta Rahe – Dil Chahta Hai
Again, right before adulting, we are apprehensive but also have this amazing confidence that we can rule the world (because we are yet to meet a person called a boss). "Hum hai naye, andaaz kyu ho purana."
13. Mera Pehla Pehla Pyaar Hai – Mera Pehla Pehla Pyaar
We've talked about first crushes, first fights – but the first love – the school vala pyaar? Yeah, that one where you wrote Archies cards and held hands, that one! Pehla Nasha might be a more iconic song, but the lyrics on this one depict school romances better.
14. Maine Payal Hai Chankai – Falguni Pathak
College fests were the 3 or 5 days we all lived for, especially if we were part of a committee – after all we got official permission to bunk classes, got to flirt/ shyly glance at our seniors and crushes and have fun with our friends. 
15. Pehla Nasha – Jo Jeeta Wohi Sikandar
When we're talking of school and crushes, then how can we not remember the song we all danced on (or wished we could dance on) with our very first love. 
16. Bhool Ja – Shaan
If we've had first love, we've also experienced the first breakup. And many songs have been written on the pain of a break up, but this 90s classic by Shaan is one of the finer ones – especially because it tells you to love yourself and move one. 
17. Dum Laga – Dil Dosti Etc. 
Because let's face it, college life is not all innocent smiles and coy glances. It is a dip into college politics, modern sins, activities our parents definitely warned us against, and some poor choices. 
18. Give Me Some Sunshine – 3 Idiots
The movie that every student, engineer or not, related to. Because during board examinations, we all believed when our parents said, 'ab padhlo baad mein maze karna', only to now wish we could try a second attempt at being a kid. 
19. Pichle Saat Dino Mein – Rock On!!
The crazy college life where we are always short on time, leading to messy hostel rooms, missed laundry and half read novels. A lot happens in a week in college, which is why we don't live just for the weekends. 
20. Manja – Kai Po Che! 
The one emotion that we have in college – we can rule the world! Before the reality of job life, family obligations, deadlines – we have the 'jazba'. And then we spent all those years working to reclaim that same passion! 
Special mention to the songs Sutta na mila by Zeest, the first 'such' song we all heard in school and Let The Music Play by Shamur, the first 'DJ' song we all danced to!
Truly, college and school was a time when we experience many of our firsts, where we learned some things from the syllabus and everything 'out of syllabus' and where we made memories that we wish to revisit every time we get together with our school gangs! 
Know of any other songs? Let us know in the comments section below.