By now, you must have heard that Chetan Bhagat is coming up with his new book. 'One Indian Girl' is different from all other CB books since it has been written from a female perspective.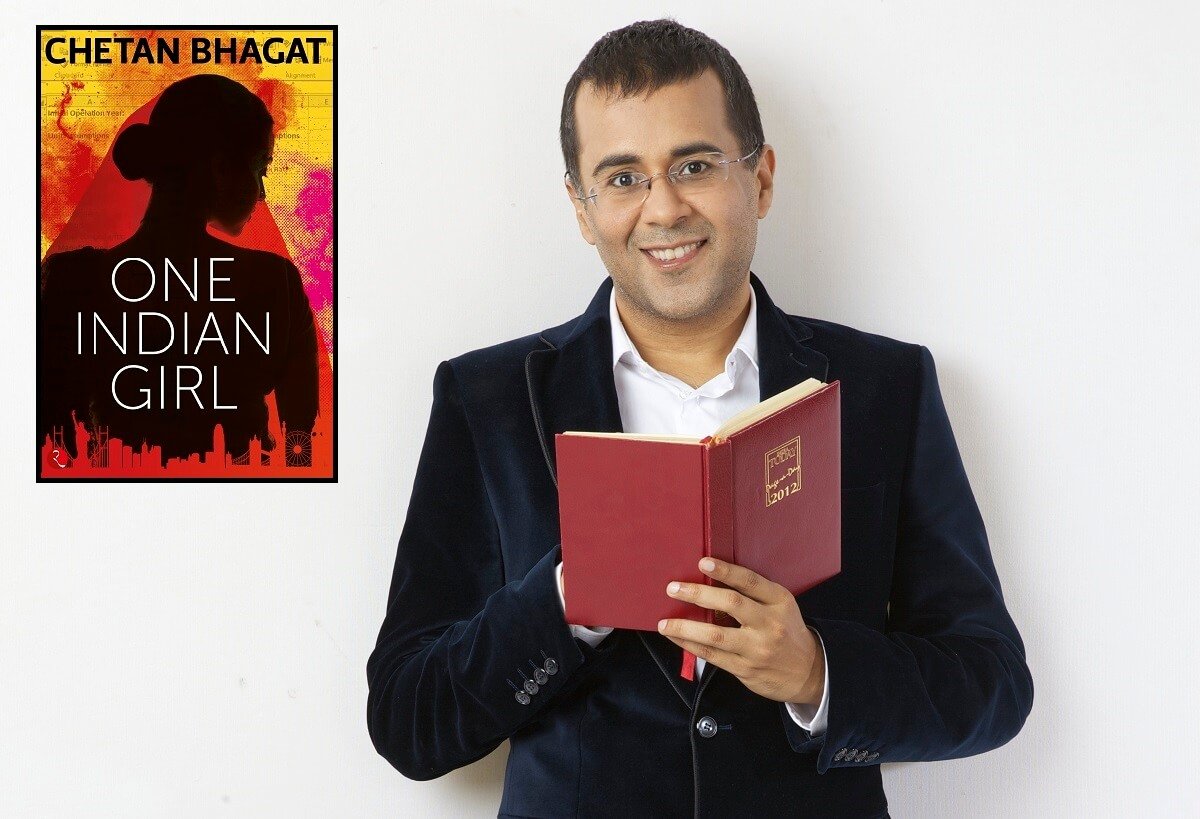 In order to write the book, Chetan claims he had to do quite a bit of research. He has been uploading videos on Facebook telling people how he went about trying to 'figure out girls'. In one of those videos, he says that because he wanted the feel the pain that women feel, he decided to get waxed. 
In the video, he says, "Obviously it's not easy to figure out girls as a man. So some really unusual things I had to do. One of those things was waxing and all I have to say is – girls, lot of respect! Because when I got it done, it was really really painful."
Watch the complete video here:
Predictably, people on the internet were not impressed. They started sharing the video and calling him out. Women reminded him that there are much worse things they have to go through.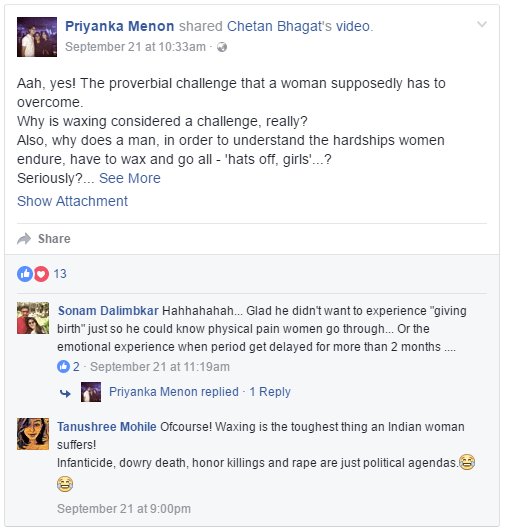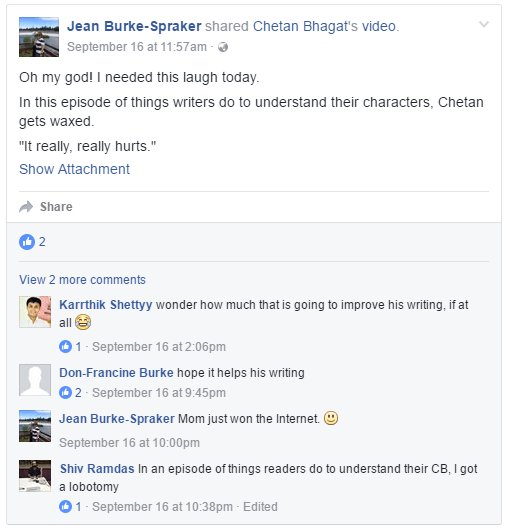 Well, what can we say? Chetan Bhagat is a gift that keeps on giving!