Two young men planning their journey of a lifetime for four years, and that too on a motorcycle. Back in 1994, it appeared to be impossible but their dream to travel around the globe came true and how. Read on. 
Deepak Kamath and G.H. Basavaraj hold the record for being the first Indian bikers who circumnavigated the globe in 119 days, out of which they spent 49 days riding a motorcycle.
The bike in question was Yezdi Roadking. Manufactured by an Indian company called Ideal Jawa Ltd. from '78 to '96, this motorcyle still remains a favourite among vintage vehicle enthusiasts, along with Rajdoot, Yamaha RX 100 and others.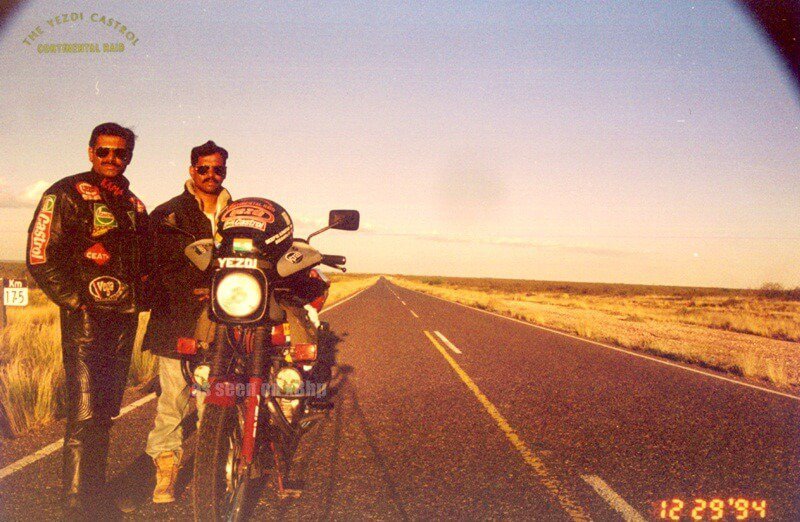 During their 119 day journey, this legendary duo covered a distance of around 42,038 km over six continents. This was when there was no access to mobile and satellite phones, GPS or any other space age technology.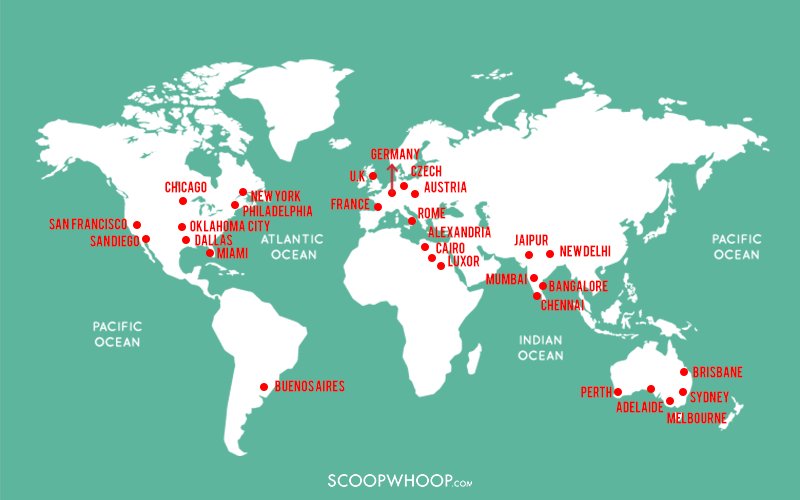 No guesses here, they used paper maps bought from the American Automobile Association (AAA) for their navigation.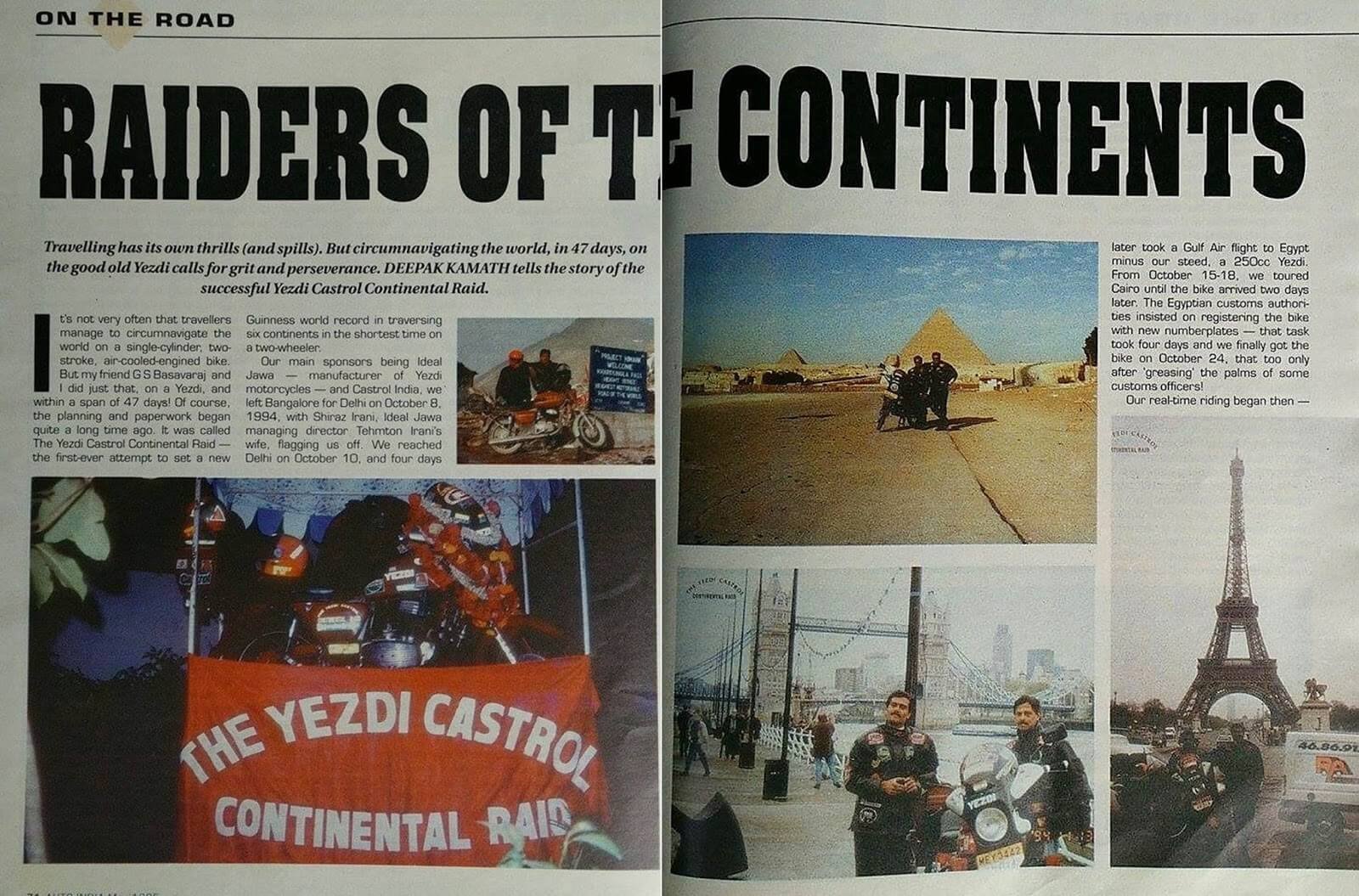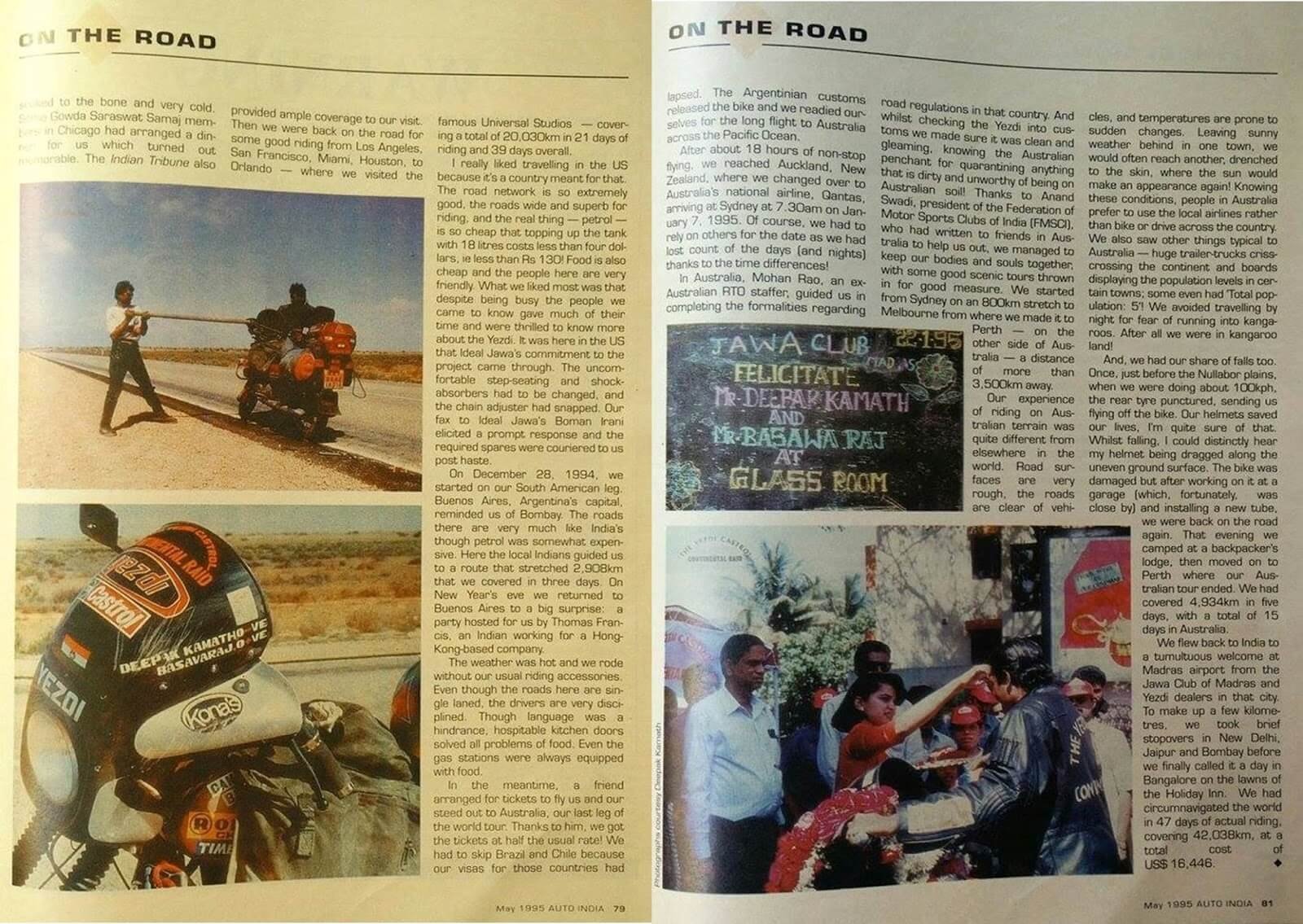 The expedition was called The Yezdi Castrol Continental Raid and was sponsored by Ideal Jawa, Castrol and CEAT Tyres among others.
It all happened because of Ideal Jawa who, at that time, was trying to achieve the same record since the 100 cc fast bikes hit the market. So, they agreed to aid Kamath and Basavaraj in their two-wheeled venture. The sponsorship provided the duo the much needed help in the form of specially designed wheels, an as needed bike, express shipping of spare parts whenever and wherever required, along with other additional support.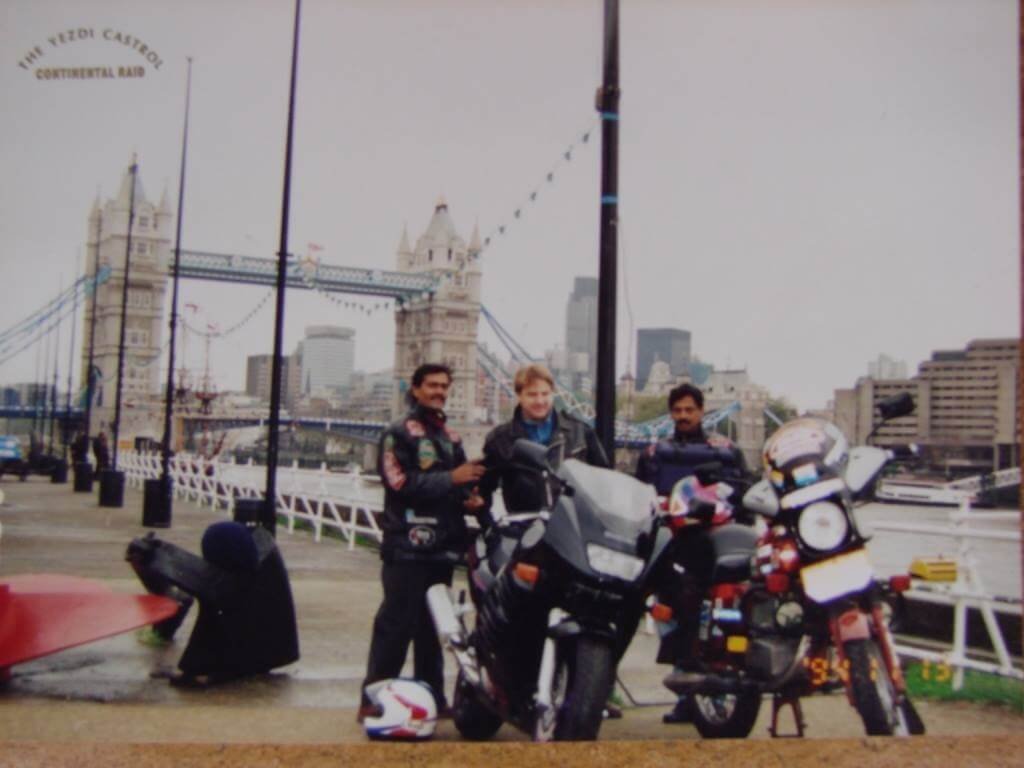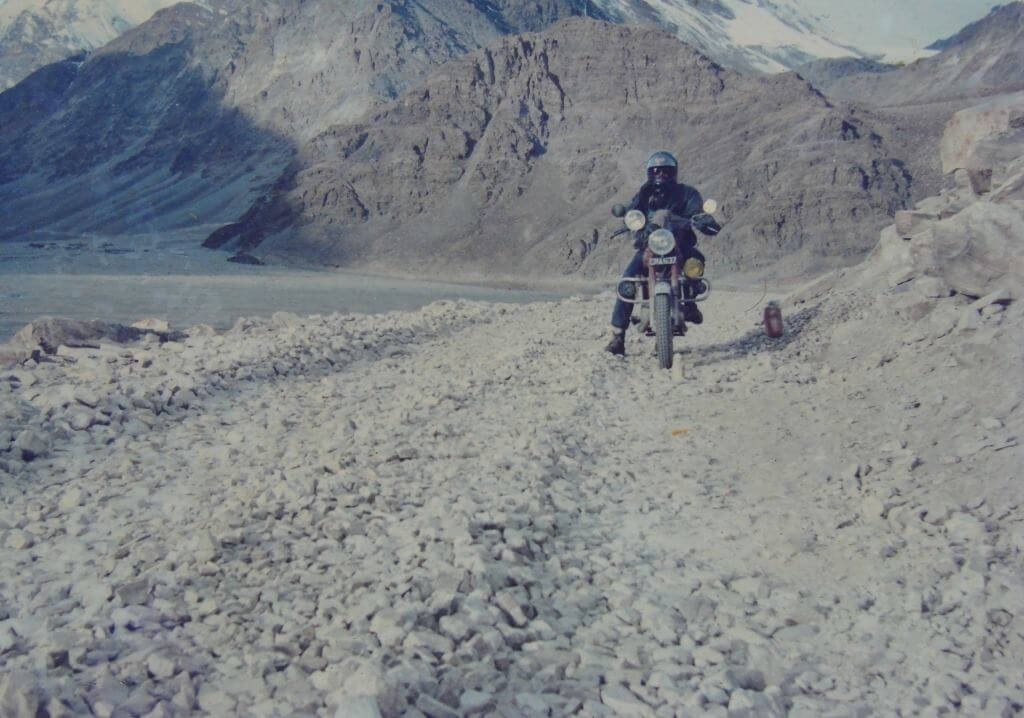 When asked about the best part of their journey, Deepak Kamath told Wrangler – 
As the bike was loaded in the passenger baggage section (at the JFK International Airport, New York), the bike came out on a conveyor belt with people staring at this crazy thing. Knowing that we flew together, many helped us get this off the conveyor belt, and we started to push the bike through the Green Channel, where we could hear the Immigration Officer say, "ONLY YOU INDIANS CAN DO IT". I could clearly hear the sarcastic tone over my shoulder, and I politely, for fear of getting stopped for more questions, said, "YES, YOU BET!" and gave him my most wide smile!!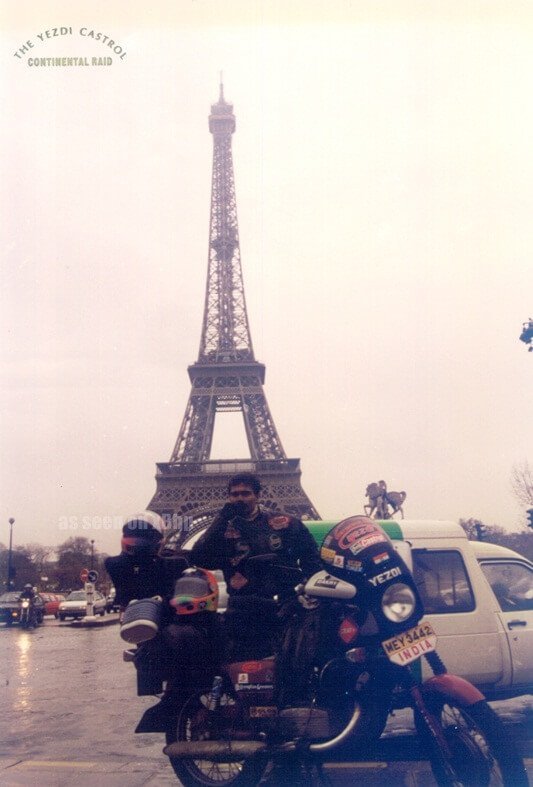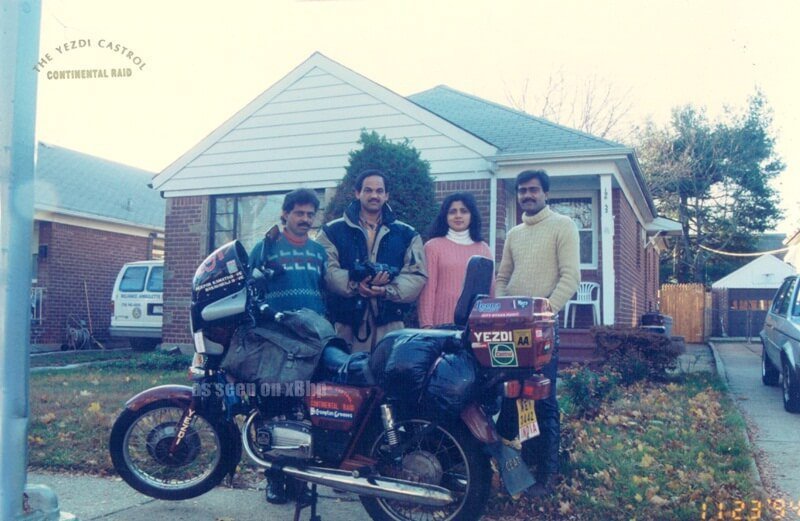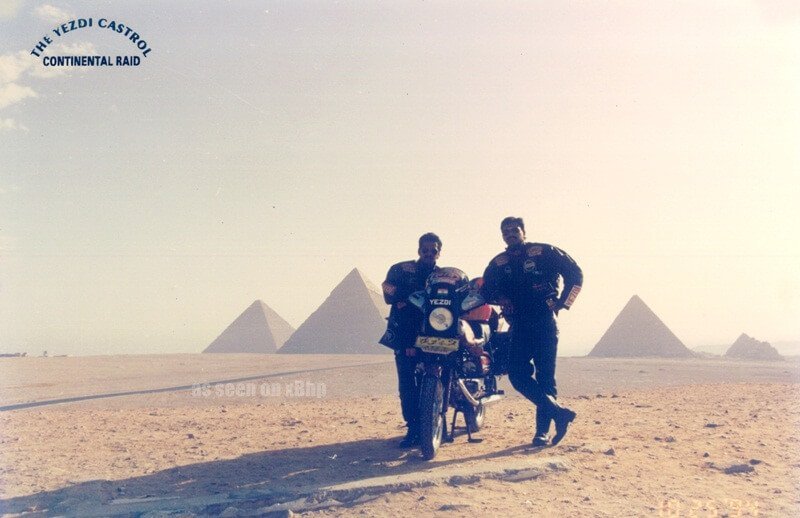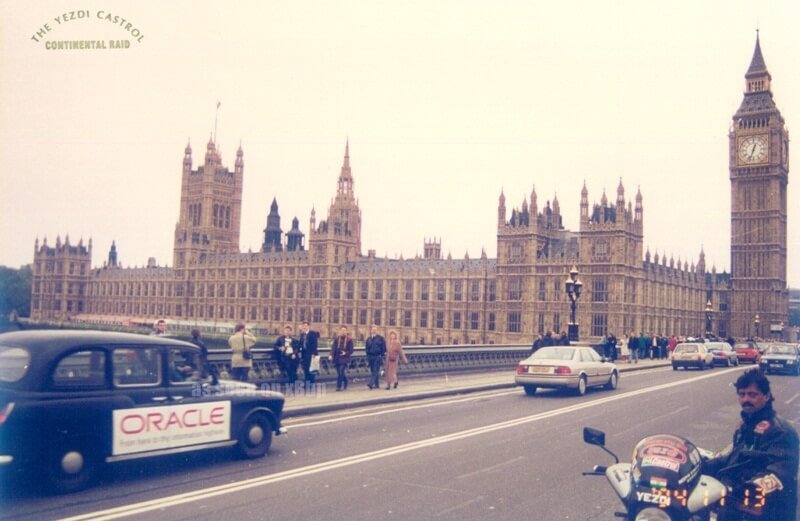 However, with all that sponsorship, fancy leather jackets and shiny helmets, it was not all fun and games. They had their own share of challenges while they were on the road. Kamath recalled-
"We had our share of falls too! Once, just after the Nullobor Plains (Australia), when we were doing about 120 kmph, the rear tyre gave away sending us flying off the bike! Our helmets saved our lives and I am quite sure of that…while falling, I could distinctly hear my helmet being dragged along the rough surface. The bike was damaged, but after working on it and installing a new tube, we were back on the road again. The evening we camped in a backpackers lodge, and then moved on to Perth, where our Australian leg ended. We had covered 4934 km in 5 days, with a total of 15 days in Australia."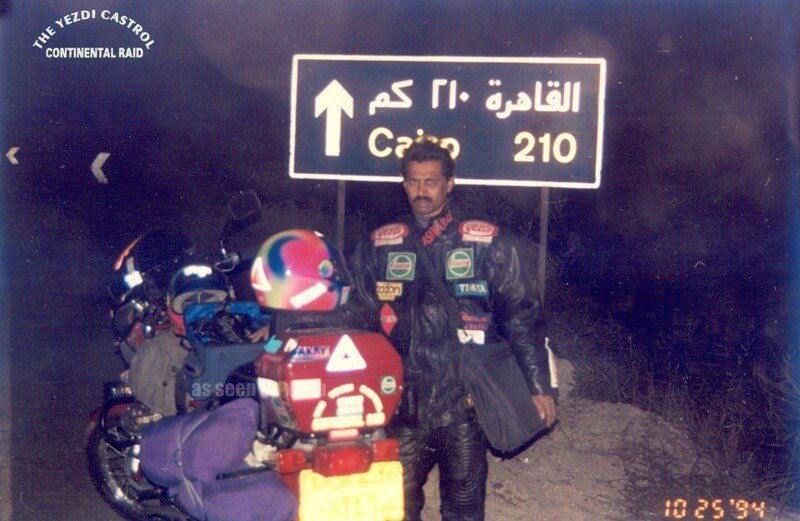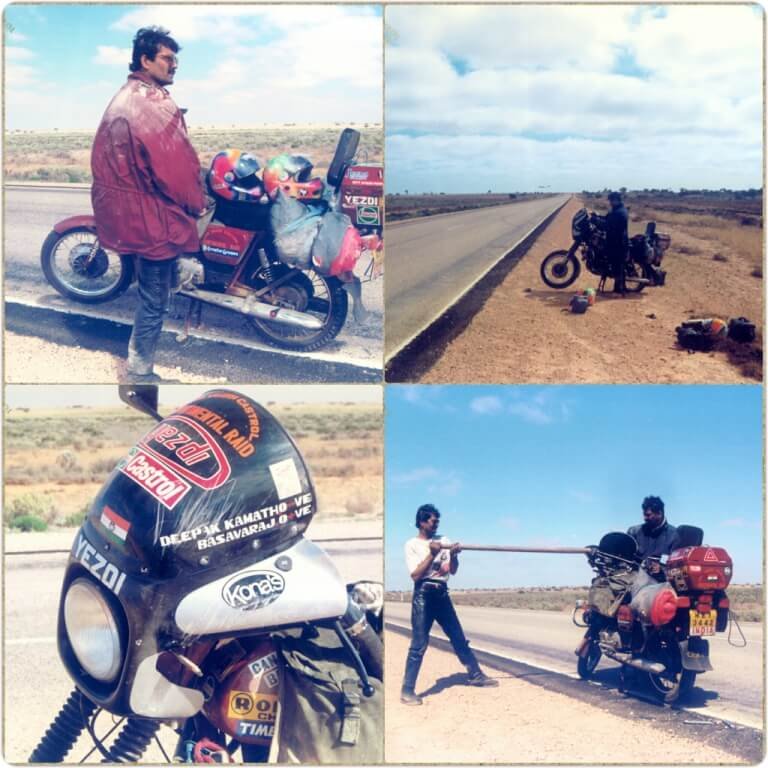 What Deepak Kamath and G.H Basavaraj did 21 years ago was just incredible!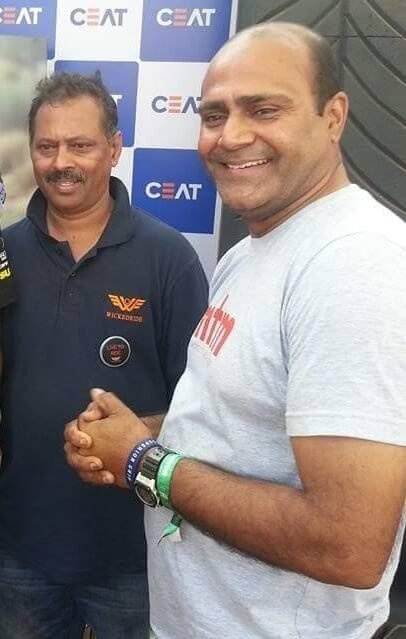 Watch Deepak Kamath gripped by nostalgia while he was sharing his experiences at the Motorcycle Travellers Meet (2015) here: