Debate. It's something that allows a person to think critically, differently and innovatively and teaches him or her how to put forth an opinion in an organised and synchronised way. In order to encourage the youth to reflect and creatively respond to everyday social and local criticism, Newslaundry took the initiative to organise a national debating competition for them.
Newslaundry and OML in partnership with Facebook put out a debating platform for India's college going youth called Newslaundry Speak Out. On 26th of November, the grand finale of the same saw some passionate college goers debating in full power.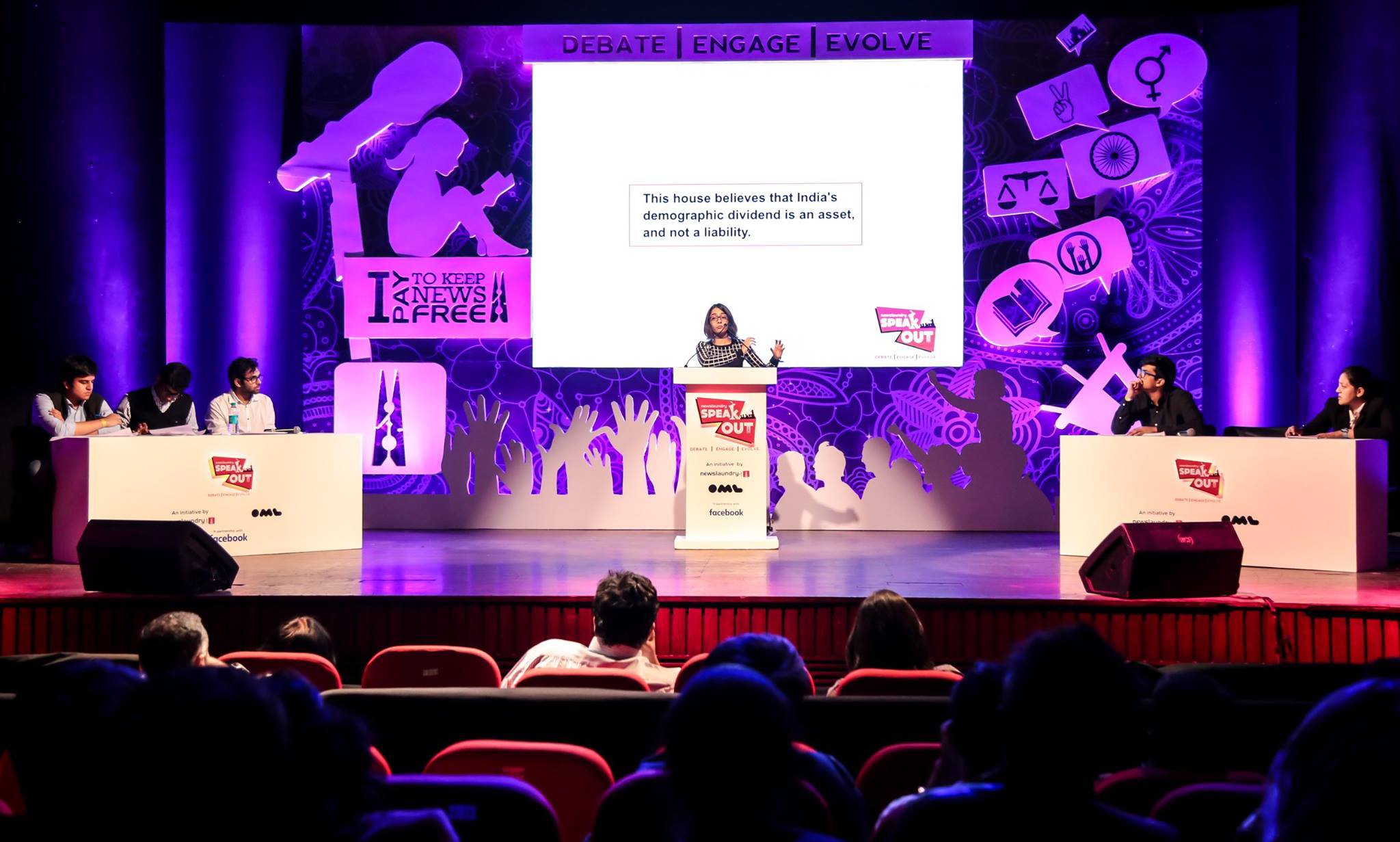 Students from auditions across 20 colleges participated and only 30 students were chosen to be a part of the finale after a month-long selection process.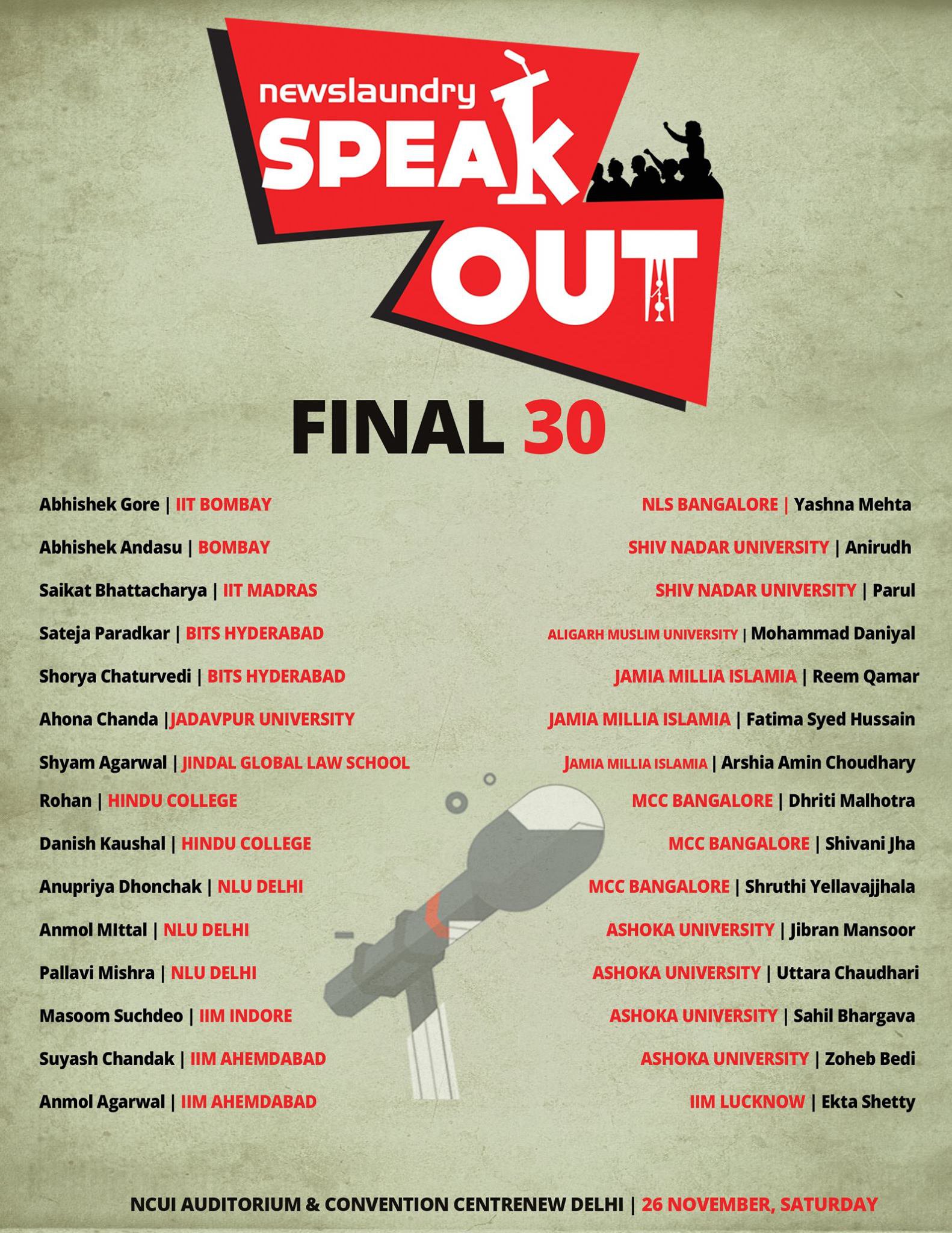 The grand finale was divided into two rounds where these 30 debaters battled it out in front of the judges. The panel included Madhu Trehan (Editor-in-Chief, Newslaundry), Manvi Sinha Dhillon (Consulting Anchor, NDTV Profit) and Tanmay Bhat (AIB).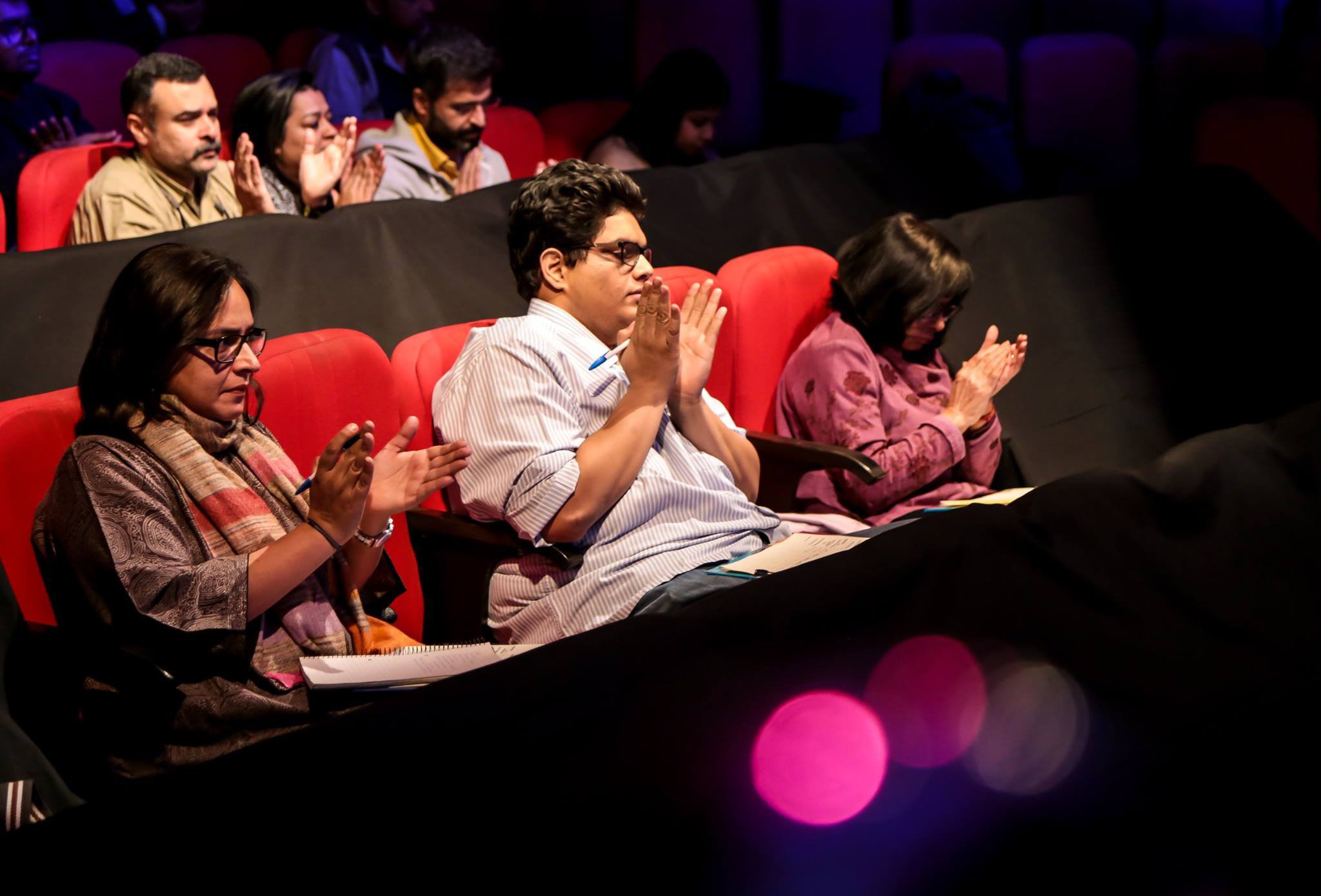 The second round of this 3×3 Asian parliamentary debate saw the top 6 of round one presenting their views on the motion – 
Members of Team Proposition – Zoheb Bedi (Ashoka University, Sonipat), Anmol Mittal (NLU, Delhi), Jibran Mansoor (Ashoka University, Delhi) – took the winner's trophy home while Team Opposition – Sateja Paradkar (BITS Hyderabad), Fatima Syed Hussain (Jamia Millia Islamia, Delhi) and Rohan Misra (Hindu College, New Delhi) – ended up with the runner's up award.
Catch a glimpse of the grand finale in the video below: