In 1944, a young man, all of 21, serving in the World War II with the American Army, met a charming Englishwoman along the banks of the river Thames, in England. They instantly connected and fell in love. When the war got over in 1945, he returned to his country and wrote a letter asking her to be his wife. But unfortunately, she misinterpreted his letter, therefore ending the relationship there. The lovers separated, never to hear from each other again.
But as it turned out, love had not given up on them. 70 years later, in the 21st century, Internet played cupid and they met again! 
This is the story of 93-year-old WW II veteran Norwood Thomas and his wartime girlfriend Joyce Morris, who is now 88 years old. The couple have rekindled their youthful romance; yet another fairy-tale love story that will make you cry happy tears!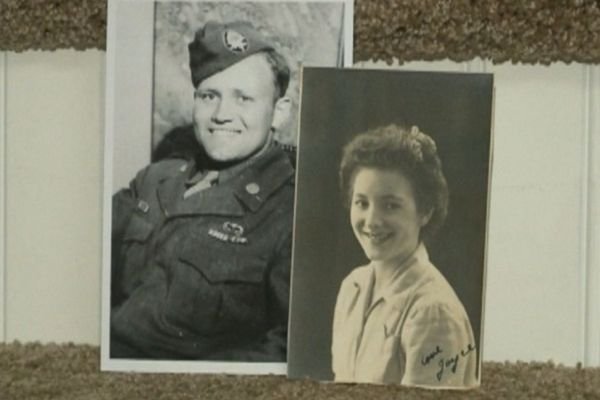 When Norwood and Joyce separated in 1945, they moved on with their lives, got married and had kids. For years, Norwood remained under an impression that Joyce was dead, after he heard of a plane crash outside of London in the 1990s, and one of the victims in the report sounded very much like her. 
He would often joke with his kids saying "You know, your mom was almost an Englishwoman."  But it wasn't until after his wife passed away in 2001, that he began thinking about his long lost love.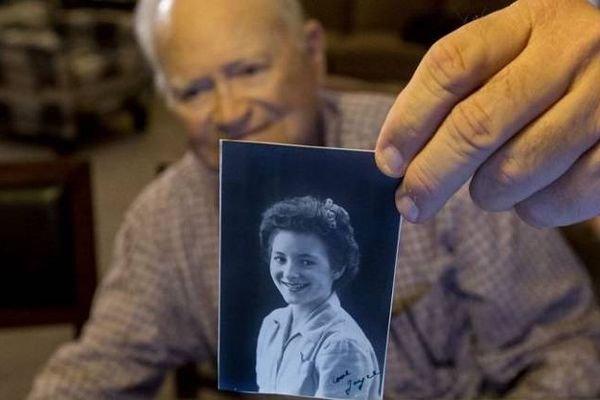 On the other side of the planet, Joyce, who had shifted to Australia after marriage, would often think of Norwood, and how his life must have turned out. One day while her son Rob was working on his computer, she asked him if he could find people on it. 
When Rob searched for "Norwood Thomas, 101st Airborne", he landed on an article posted by The Virginian Pilot, which featured wartime veterans, and Norwood happened to be one of them. When he contacted the newspaper, it turned out that he was the same Norwood, Joyce's Norwood!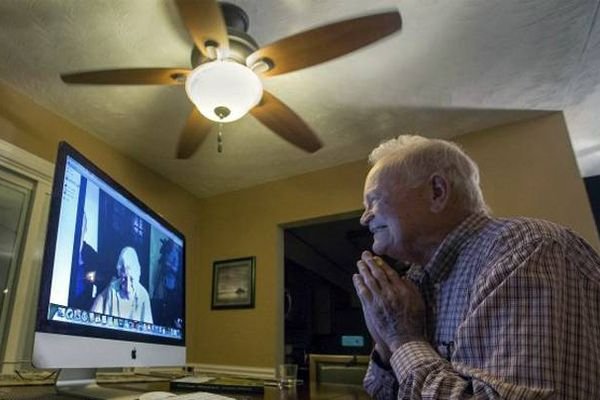 Soon enough, contact was made and a video date on Skype was arranged, and there they were… Norwood Thomas and Joyce Morris, seeing each other after 70 long years. They reminisced about their courtship and the time they spent together. He still remembered her old mailing address- "4 Darrow Road, Richmond, Surrey, England."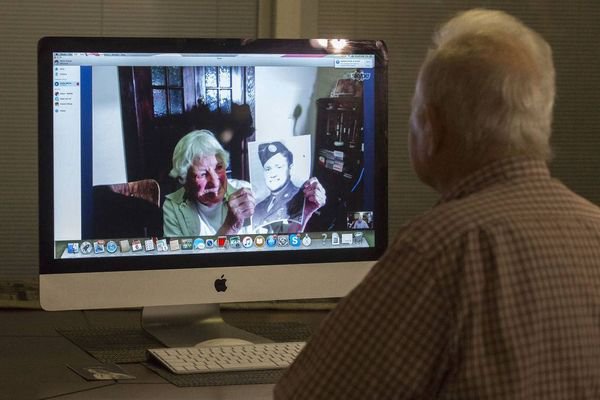 He still had a photograph of her which she had given to him before he went off to battle. Morris, too had a photograph of him which her son found online, and printed it for her. She has since lost much of her vision, and Thomas is struggling with prostate cancer, but both were thrilled like teenagers to have gotten back in touch after seven decades. Still there was one problem, he was in USA and she was in Australia, and wanted to meet in person. This is where, Internet came into play. 
The story of this couple received a heartwarming response from the readers who created an online fund with the title "Reunite WWII Vet with his 1st LOVE!", and raised a sum of $7,500 dollars. 
Another sweet gesture came from Air New Zealand which arranged to send Thomas and his son to Adelaide next month, flying first class, free of charge! Joyce and Norwood are expected to spend Valentine's day together, and we can't wait to see that happen!
Meanwhile, this video of Norwood and Joyce getting on a Skype video call for the first time will warm your heart: 
Source: The Virginian-Pilot
H/T: The Virginian Pilot
We wish both of them good health and happiness.