To be featured in the much respected Michelin Guide is truly an honor. Most chefs and restaurant owners would give a limb and more to be graced with a Michelin Star. So to think that a regular street hawker in Singapore is the latest recipient of the famed award is quite a feat.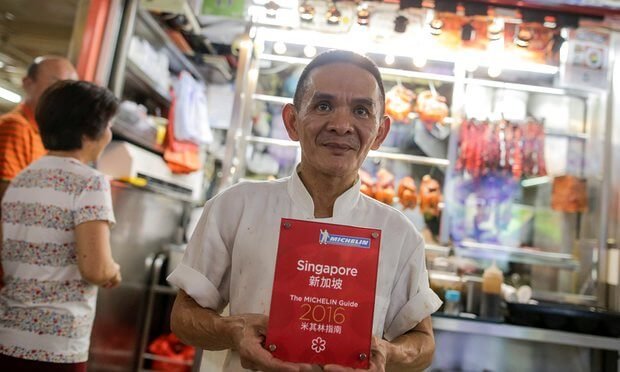 Hong Kong Soya Sauce Chicken Rice and Noodle or now as it's better known, the stall with the Star, is nothing special on the outside. But during lunch time you'd be forgiven in thinking that there was some sort of 5-star cuisine at the end of a massive, snaking queue. Located in the Chinatown Complex, this unassuming stall is famed for its scrumptious preparations and unique dishes. 
The food was so good that it attracted the attention of the Michelin inspectors. A taste was all they needed to make their decision and the rest is history.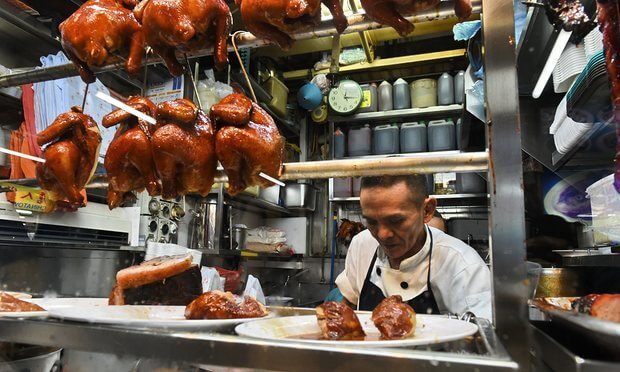 Mr. Chan Hon Meng runs the stall and also does all the cooking by himself. He has two other assistants who help braze the meat and serve the rice. And even though the attention to this small store is steadily booming, the prices remain incredibly affordable at about ₹ 130 per meal. 
Check out the video below to get a little taste of the delicious preparations of Chan Mon Meng, the first street hawker with a Michelin Star. 
Looks like there's one more place we have to visit the next time we head to Singapore!
Masthead Source: straitstimes.com, Feature Image Source: telegraph.co.uk