In terms of hypothetical situations, one of the most commonly wondered scenarios is about what the world, and more importantly, our country, would be like if the population was negligible. Newsflicks recently put out a video explaining this exact situation, by explaining what Indian society would be like if India only had a hundred people. Strangely enough, some of the results are pretty startling!
The male to female ratio would still be a little skewed.
The majority of the people would be living in rural areas.
Hindus would make up most of the population, with barely any Muslims, Christians and Sikhs.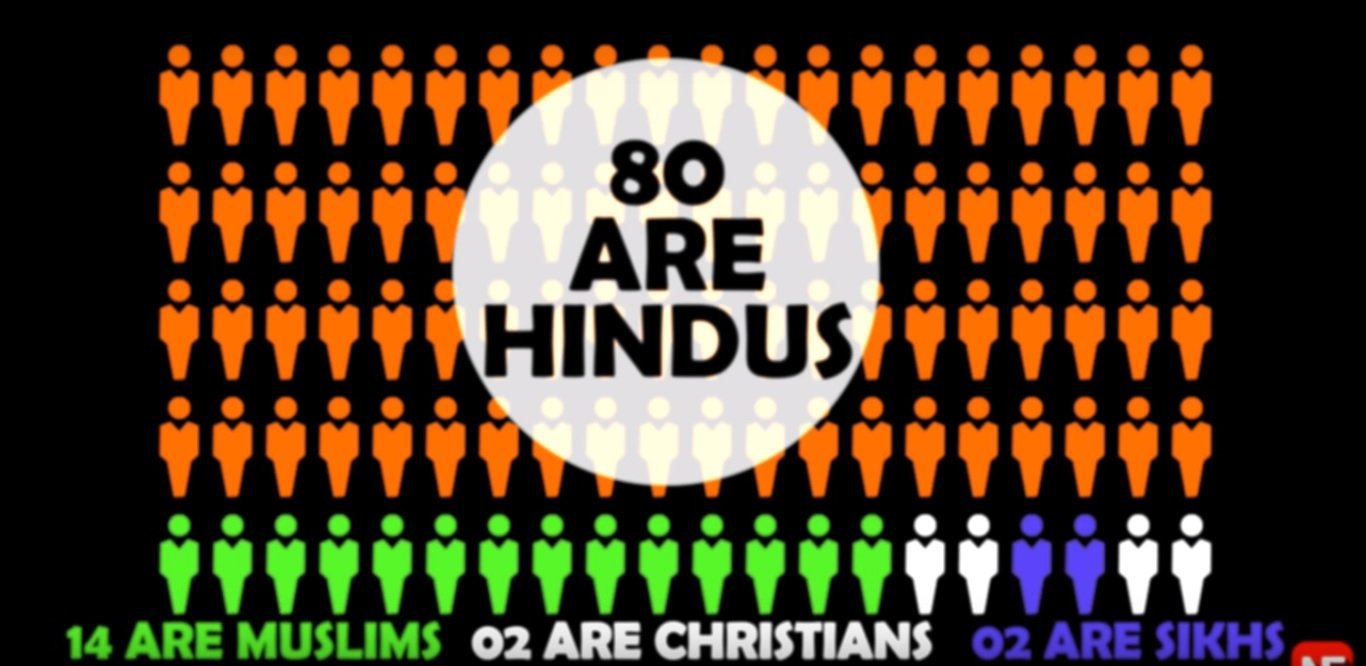 Only 32 people would have access to the internet.
Only 7 people would be graduates, despite 74 people having completed basic education.
Only 24 out of the 100 would be using smartphones.
And only 4 people would actually be fluent in English.
40 people would have access to their own toilets.
An alarming 27 out of 100 people would not get safe drinking water.
A measly 3 out of 100 would be paying income tax.
And the inequality in the distribution of wealth would be massive.
Check out the video below!
Really paints a clear picture of Indian society today!