"You are too tall."
"You are too short."
"You are too fat."
"You are too slim."
"You are too talkative."
"You are too quiet."
…and so on. 
There's no doubt that our beloved society has at least one word and one unsolicited piece of advice for each woman, right?
However, each conversation takes a massive turn when it's March 8 AKA International Women's Day.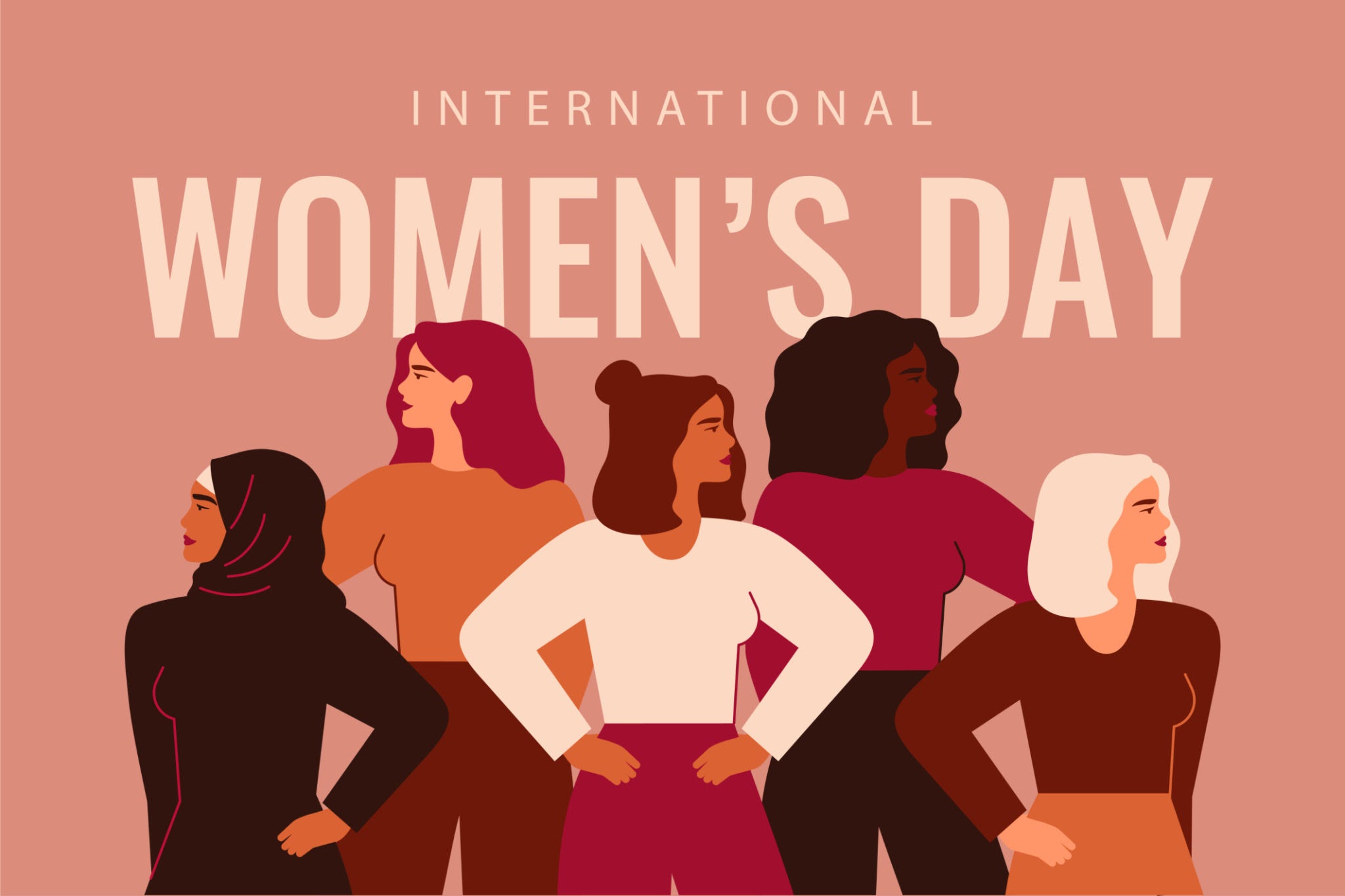 Through campaigns, creatives and life-size hoardings, we see several brands and individuals celebrating women's day with a lot of enthusiasm. The women are offered a bunch of chocolates, flowers and discount coupons as a token of appreciation.
Arre, nahin chahiye chocolates bhai.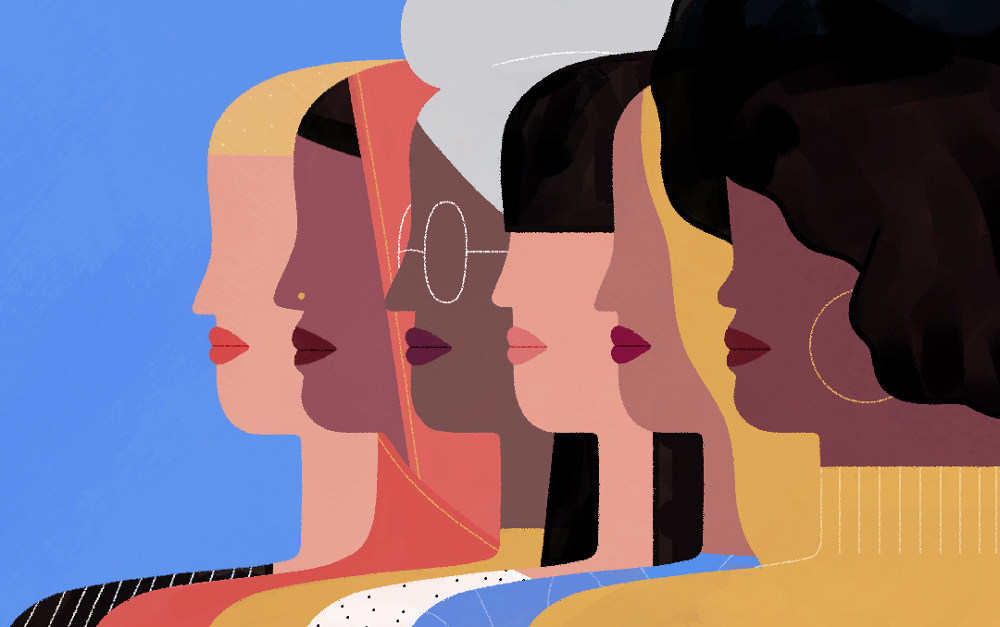 From dealing with catcalls and appearance-based comments to bearing societal pressure and motherhood, women go through a number of things that men can't even begin to imagine. And, still, we are proud of every ounce of being a woman.
Yes, we are proud to be a woman but we are also tired of being 'just a woman' or a 'bechaari ladki."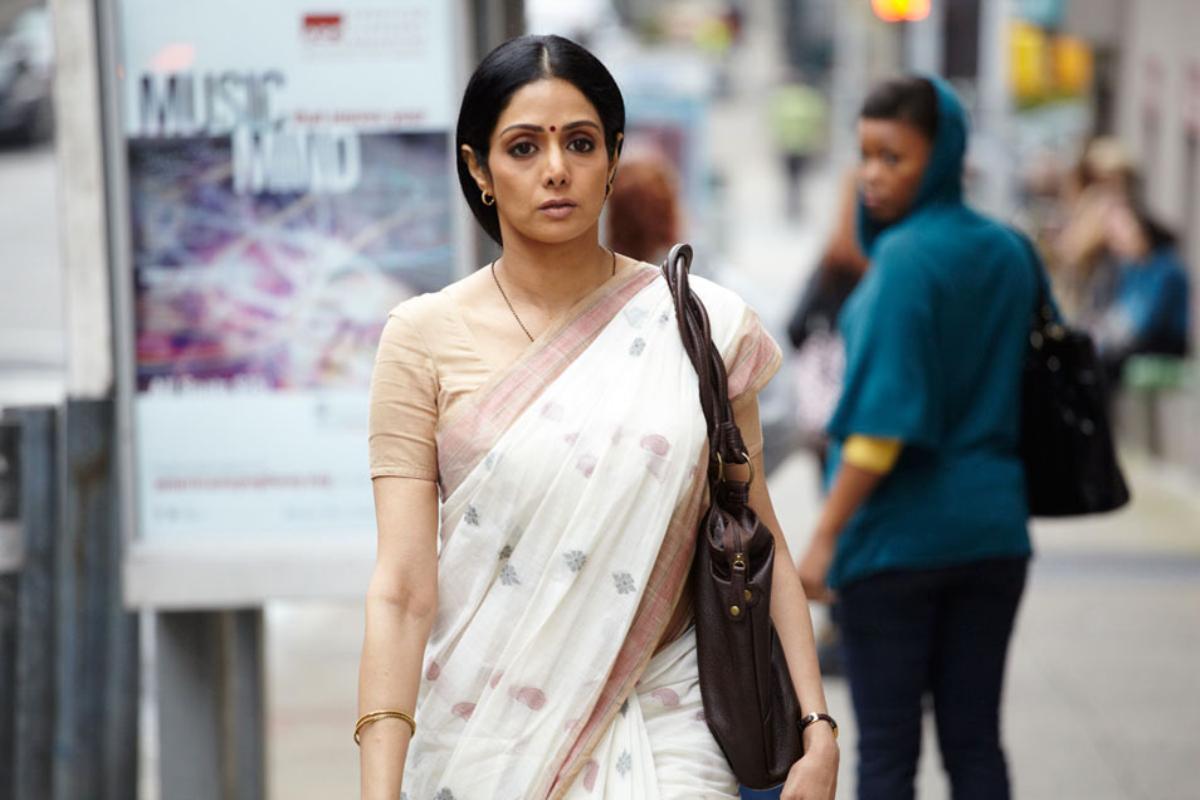 Here is a slew of things that each woman, across the world, wants you to know.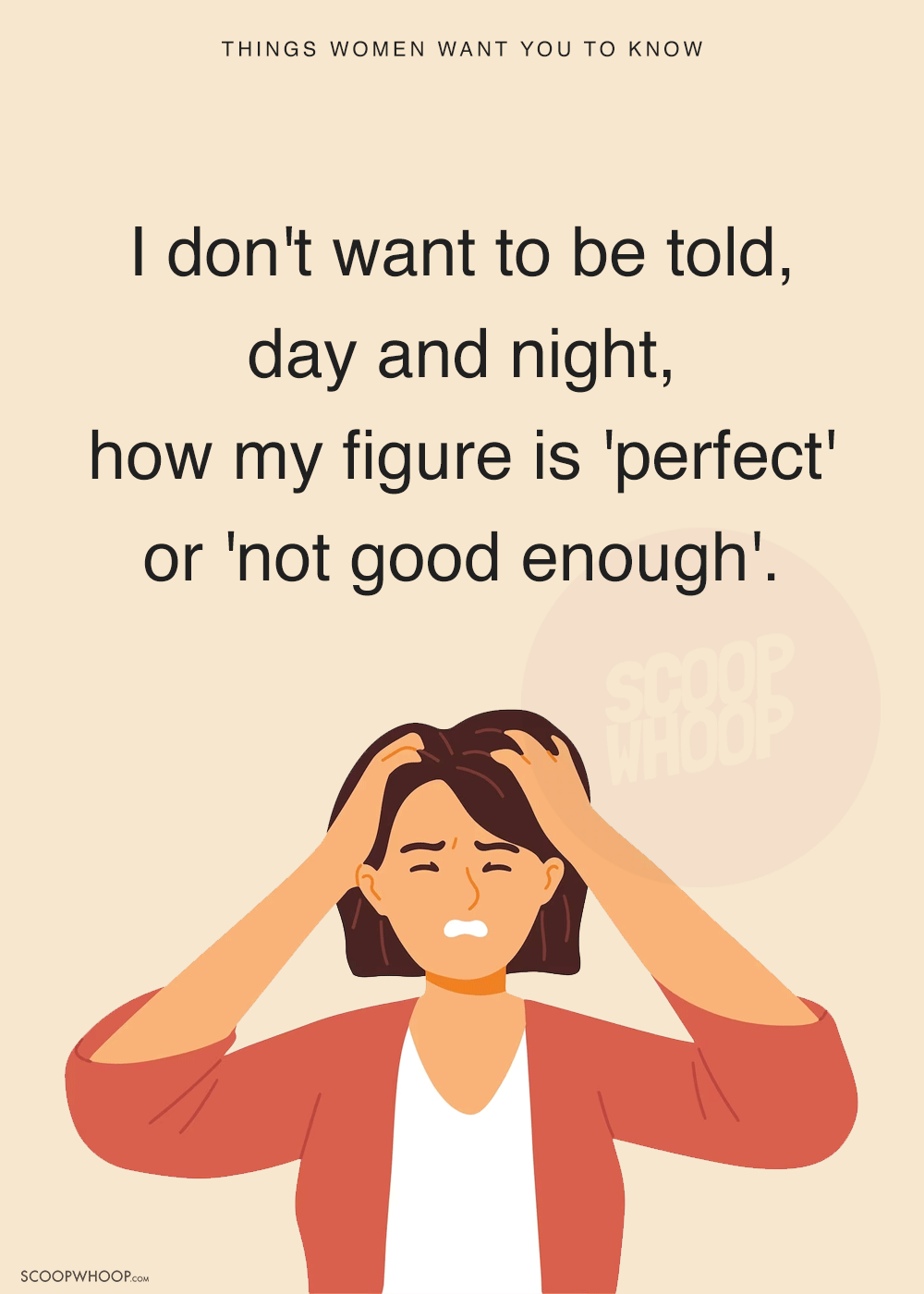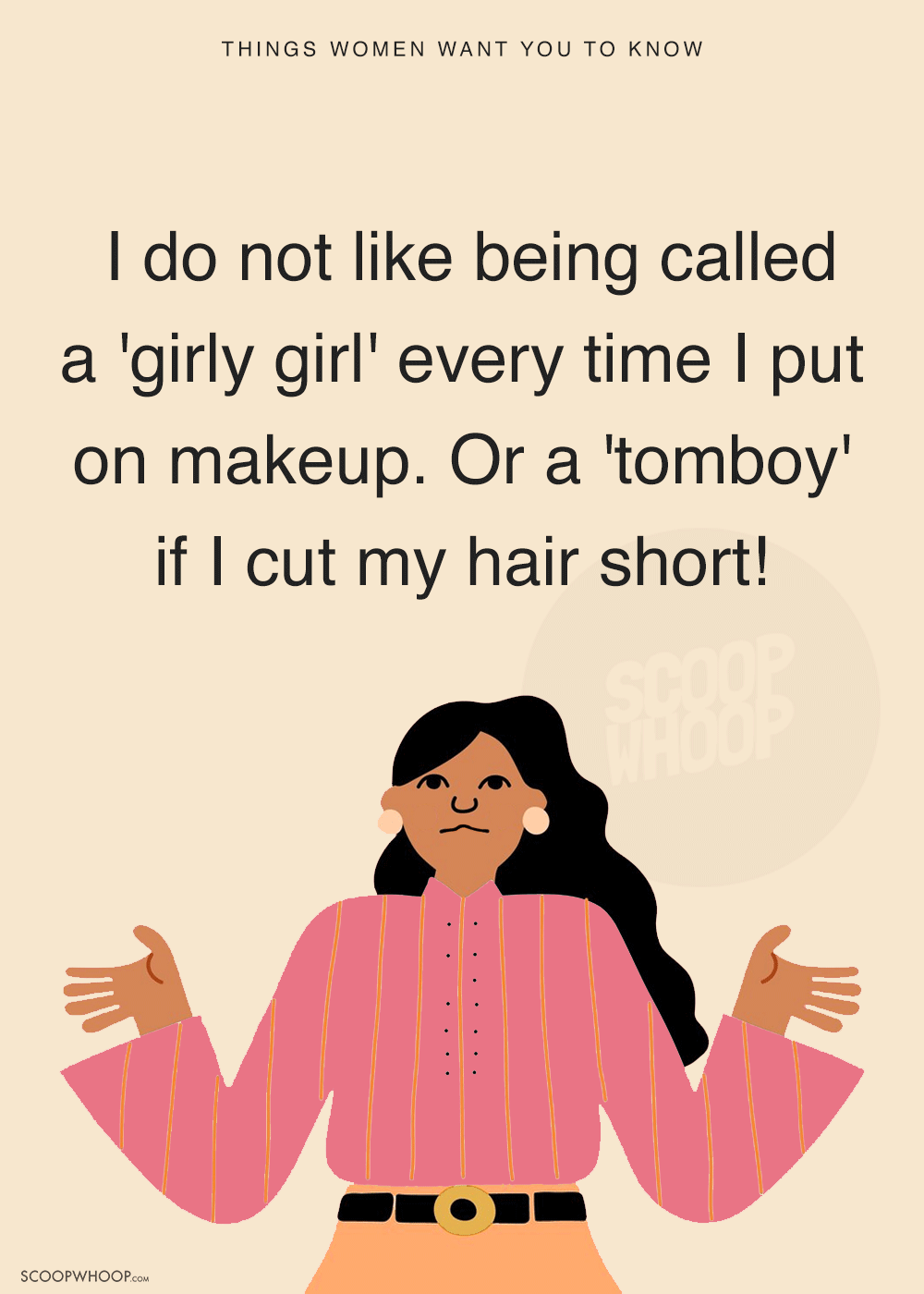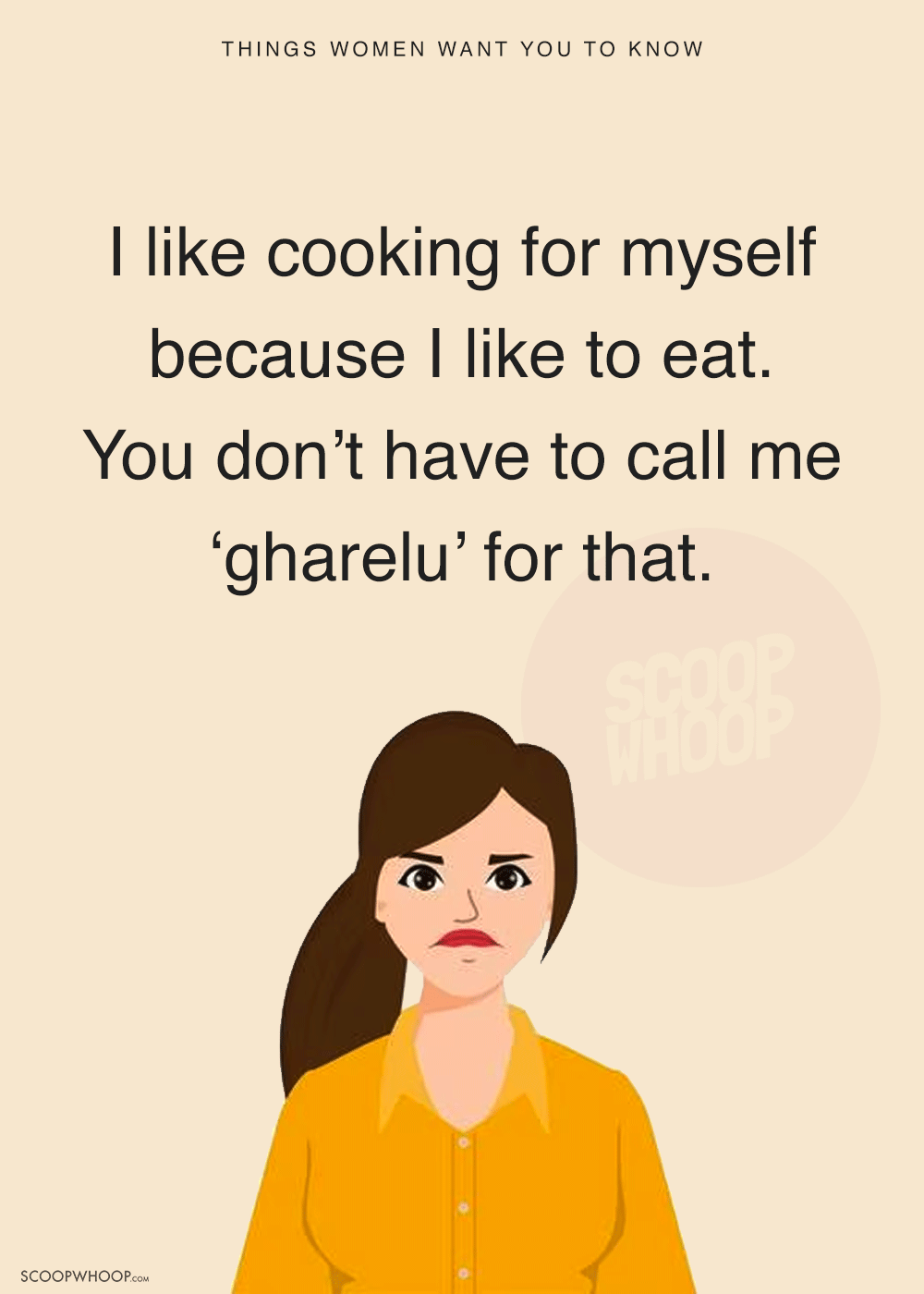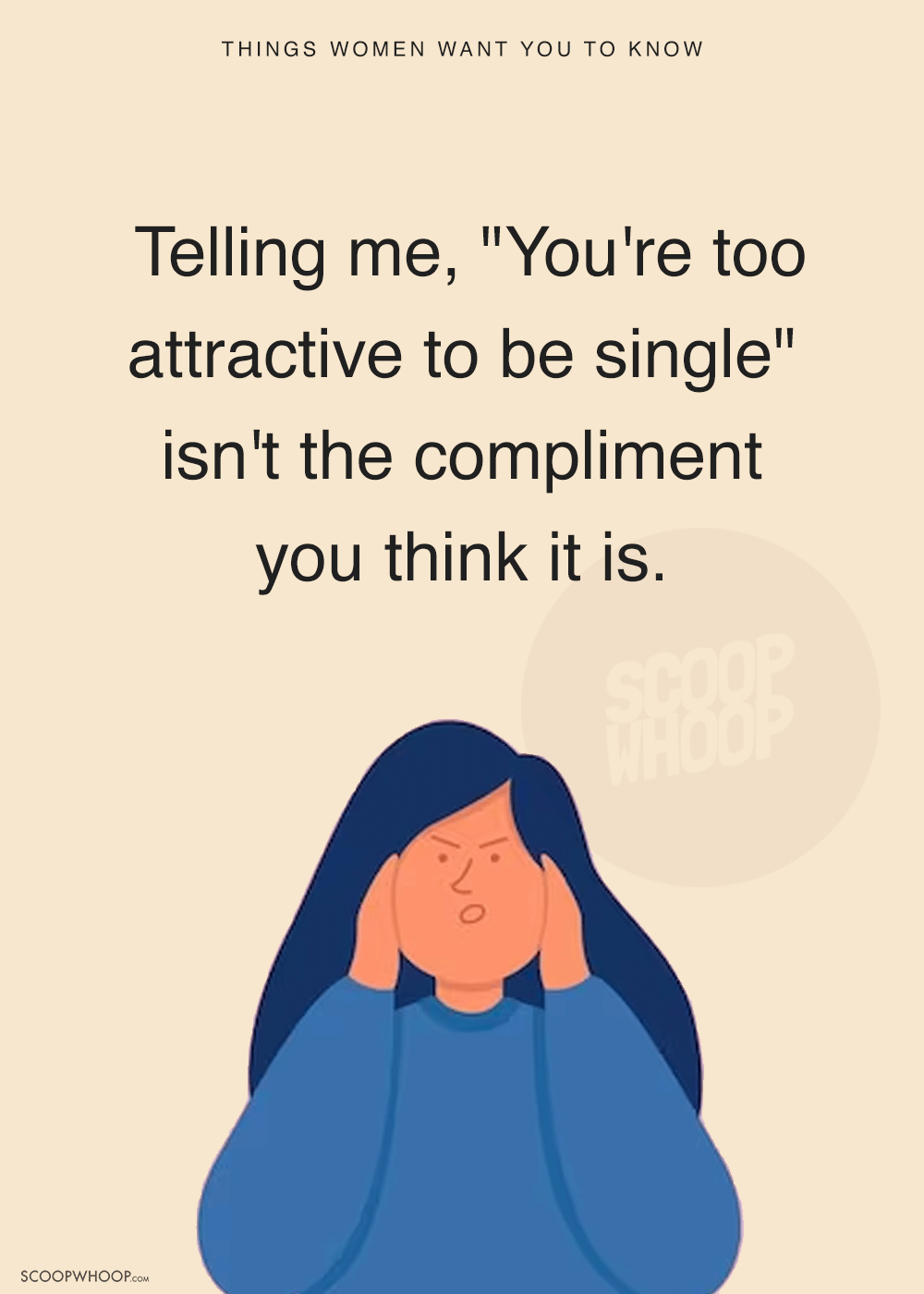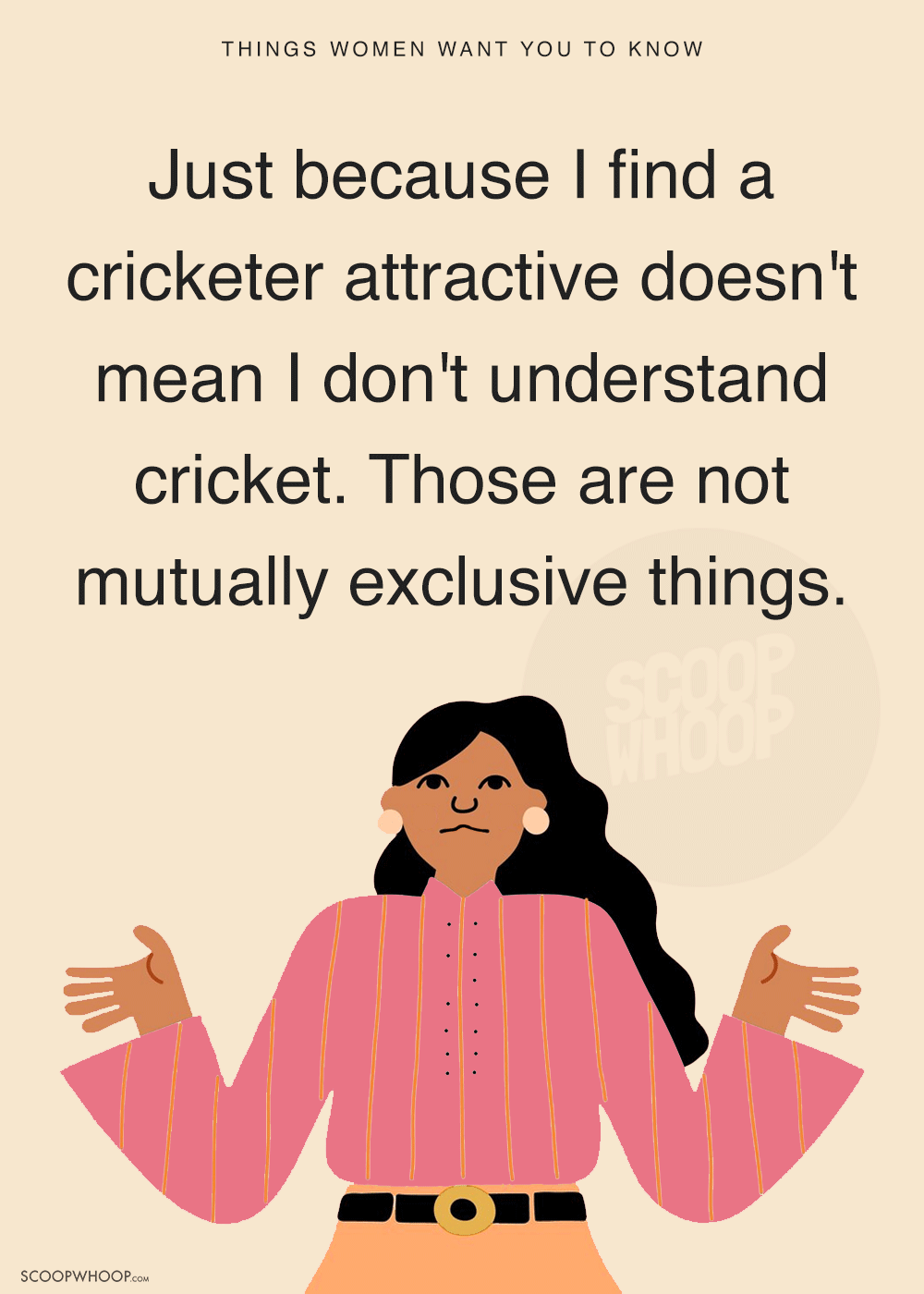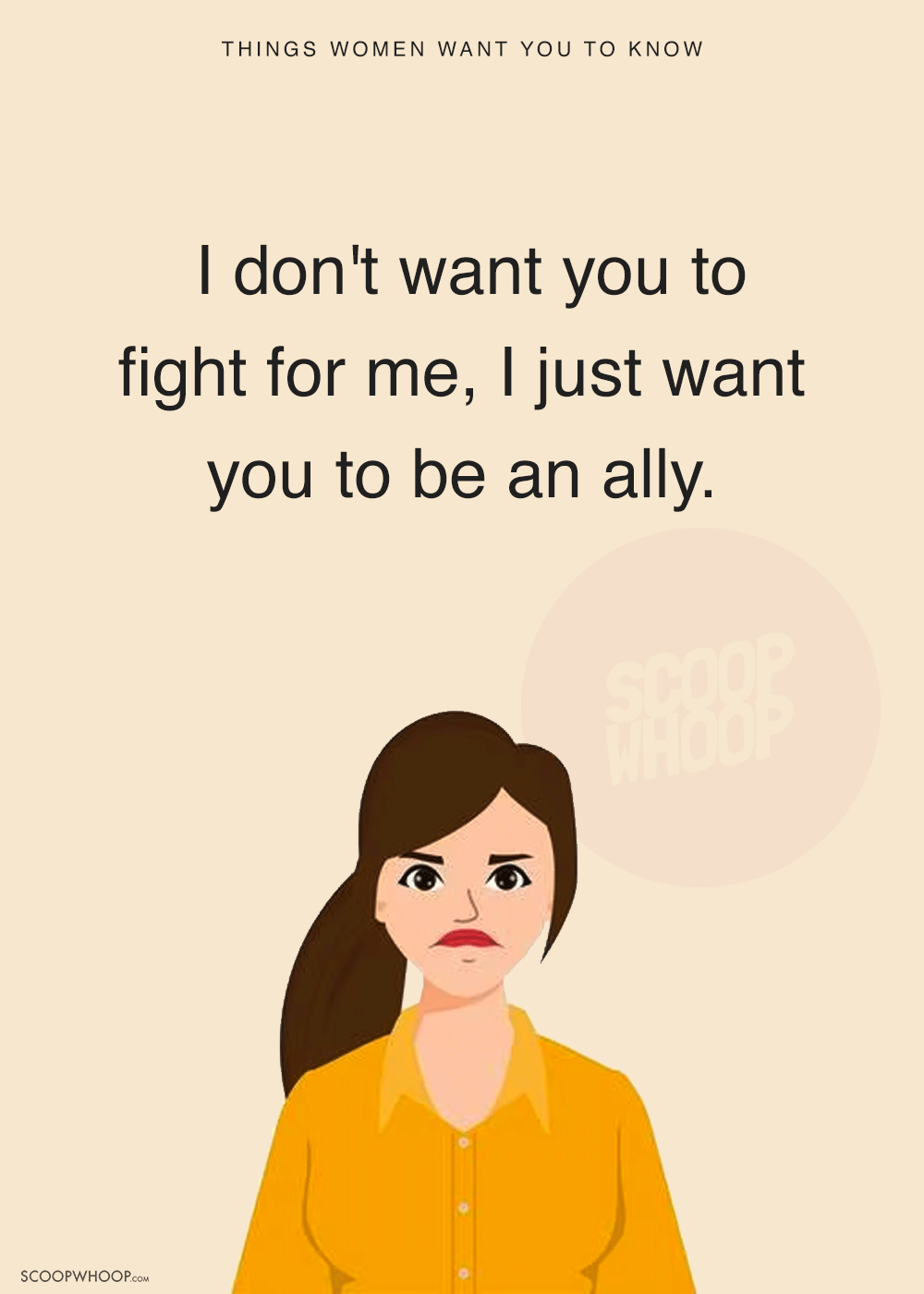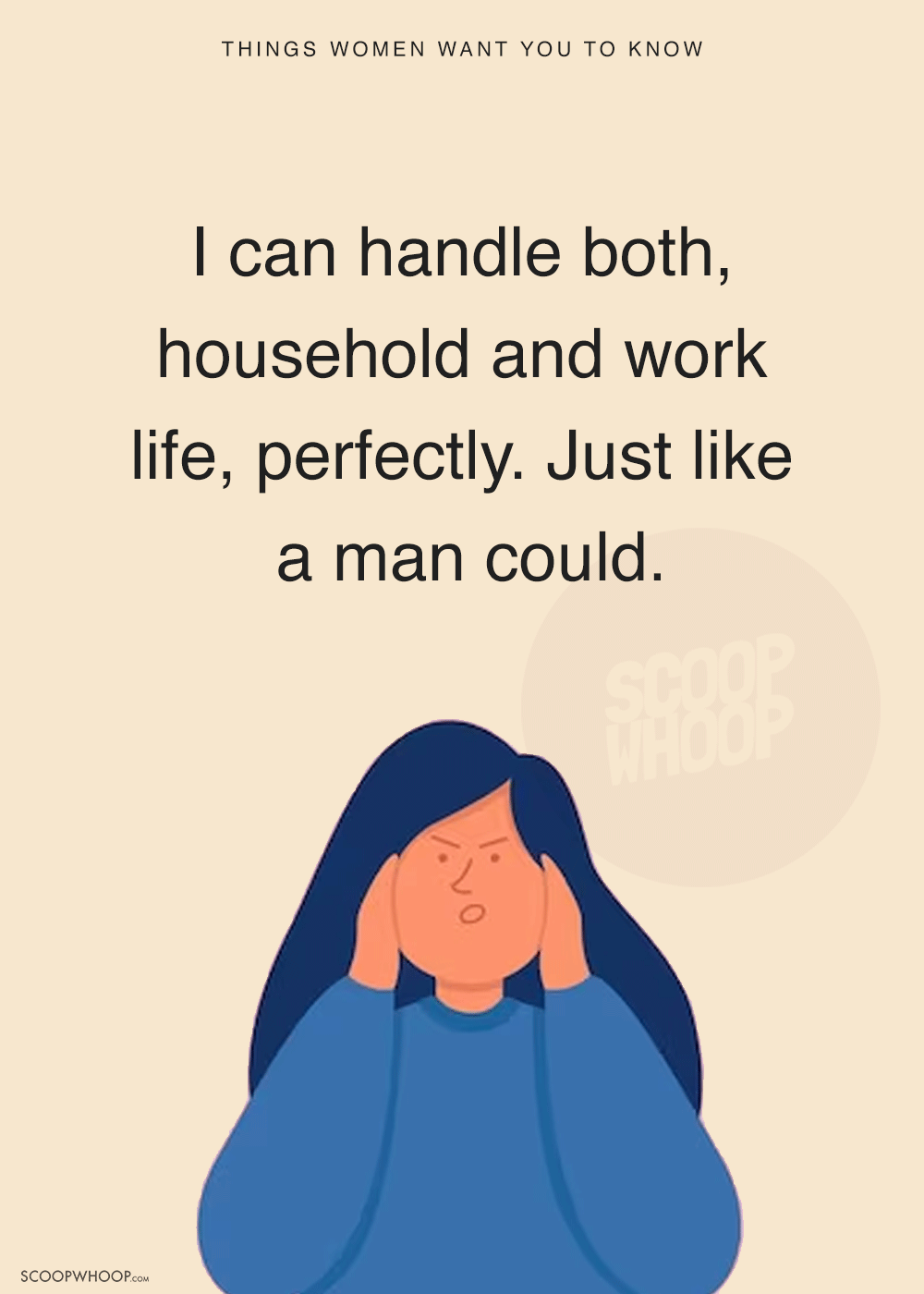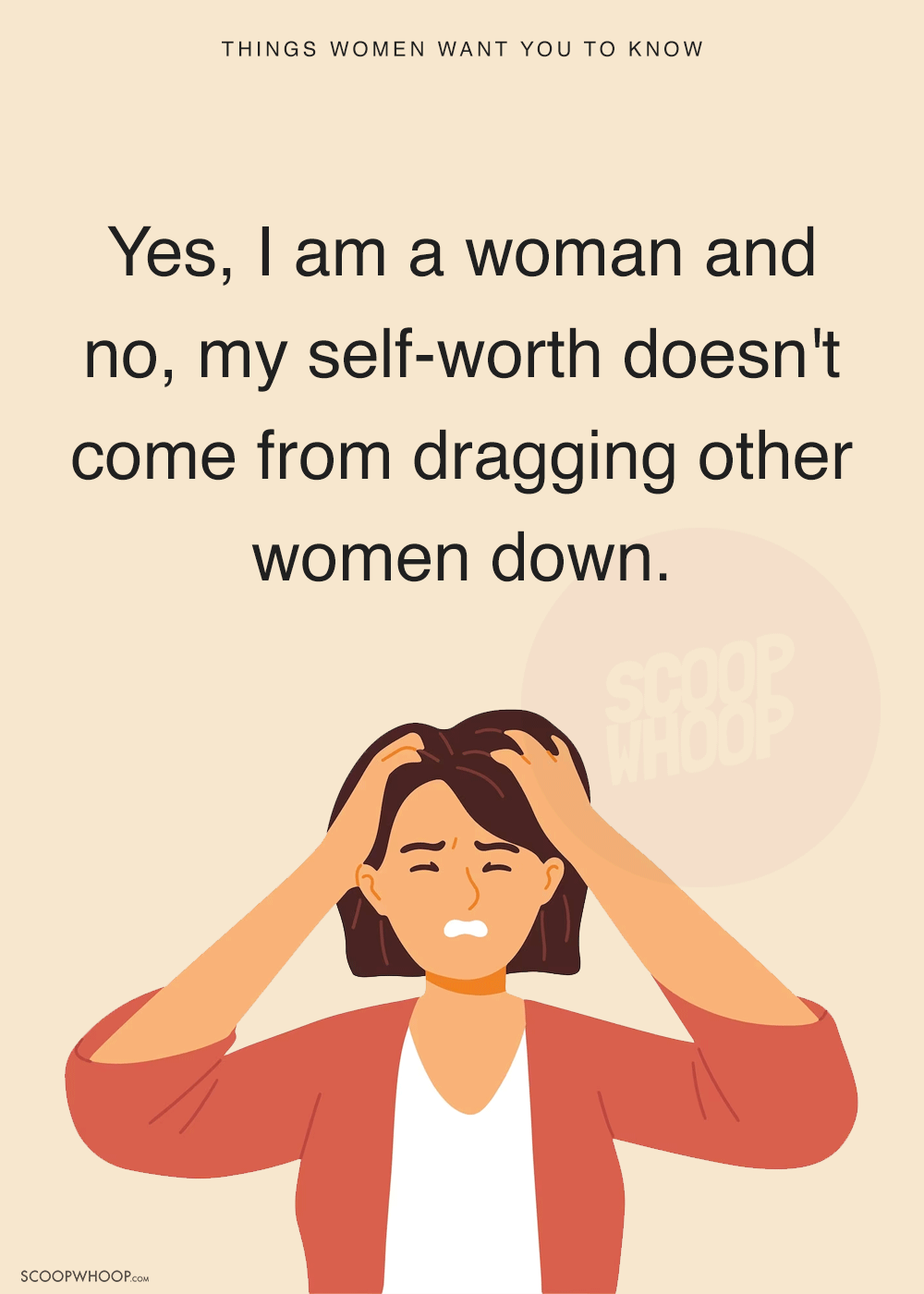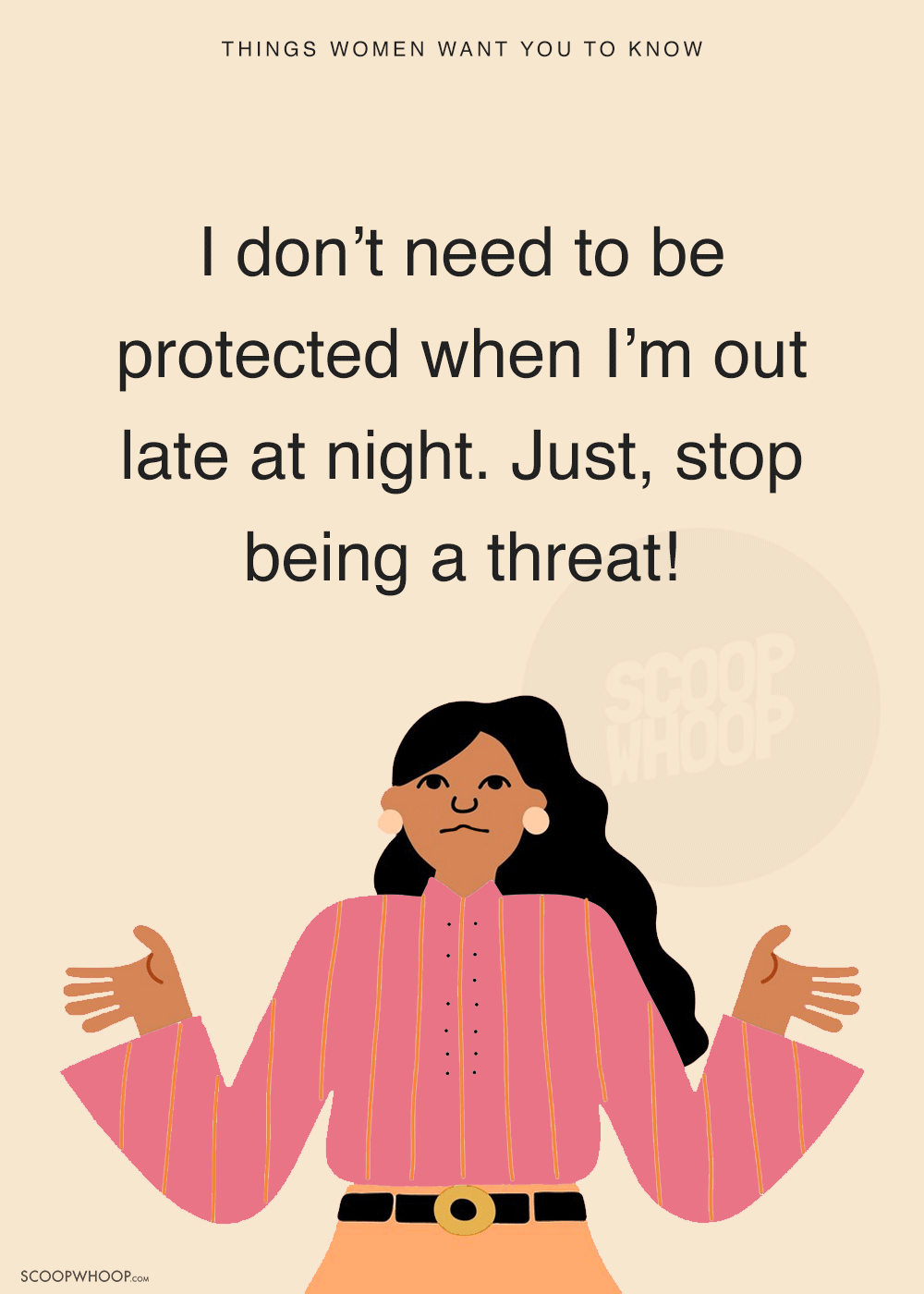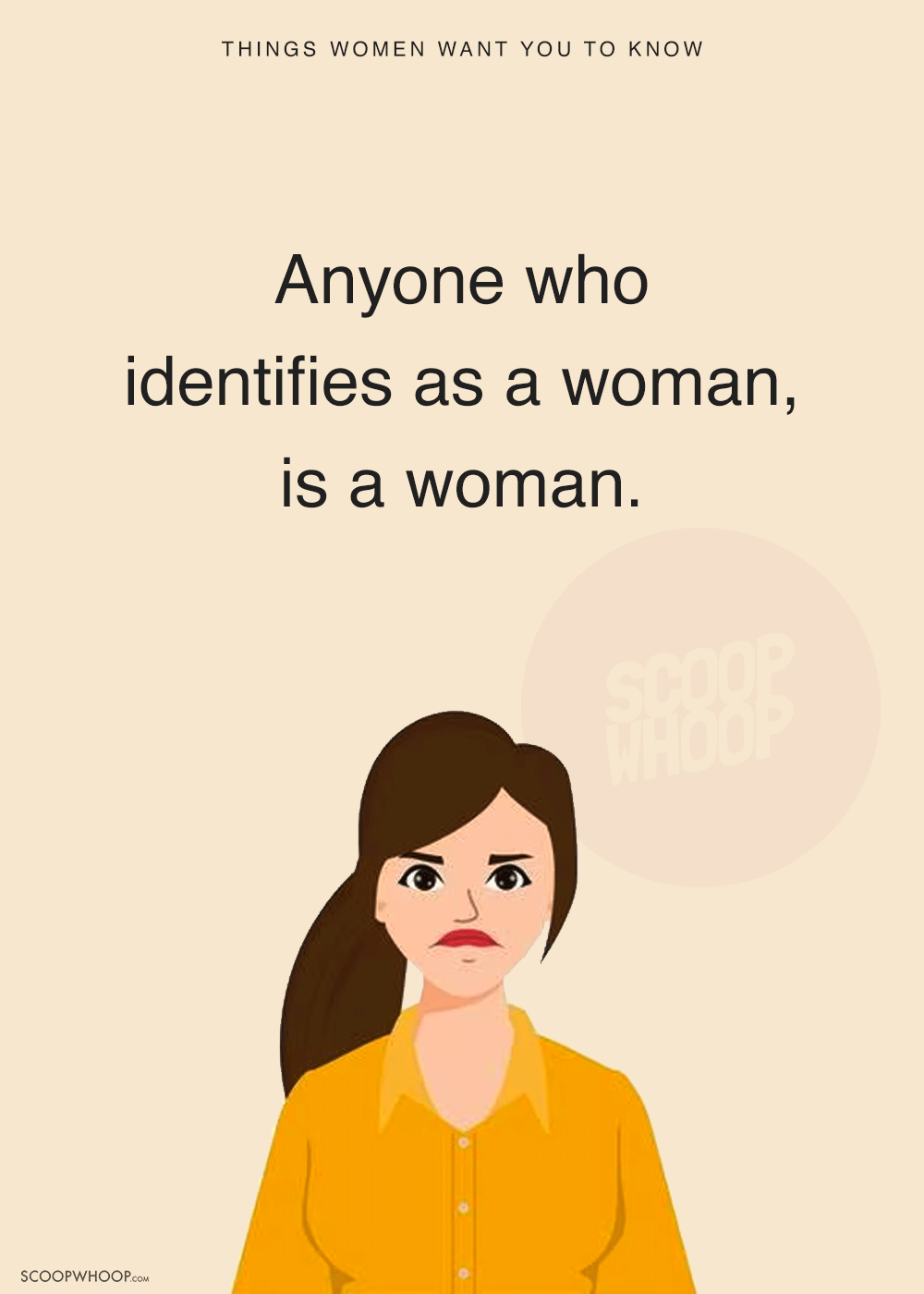 There's just a lot of mess in the world that women go through, every single day. All we ask for is a little respect the on the other days of the year too!
Design Credits: Shanu Ketholia