For a movie named American Sniper, Clint Eastwood's film missed many things, but none so hilariously so as the fake baby in one of the most emotional scenes in the film.
This fake baby.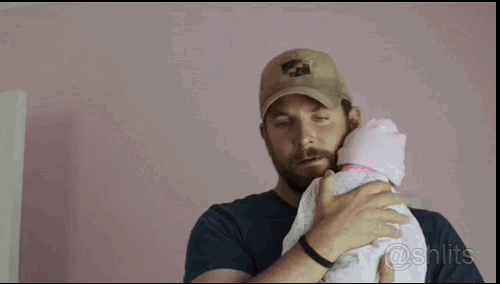 Or maybe Chris Kyle and his wife were so torn apart by the war that they decided to raise a doll as a child. Or maybe the baby decided to freeze up because it couldn't handle the tension. I guess we'll never know.
Here's the entire scene.
I don't know about others but for me this is now the 'fake baby' movie.