As a fan of the Simpsons, you've always seen Bart as the 10-year-old kid. Because cartoon characters never seem to age. But what if they did age, like real people?
Caldwell Tanner, the creator of College Humor, re-imagines popular cartoon characters in their college avatars through these hilarious strips. Check them out.
Bart's dealing drugs. Pinky's trying to fulfill his world domination skills, while Dexter and Chucky are playing the tug-of-war of knowledge.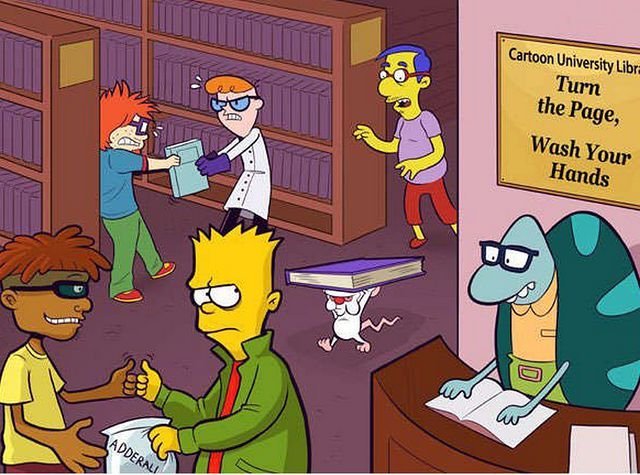 Donatello, Leonardo, Michelangelo and Raphael are sticking to their pizza-only diet. But looks like it didn't work too well for Splinter.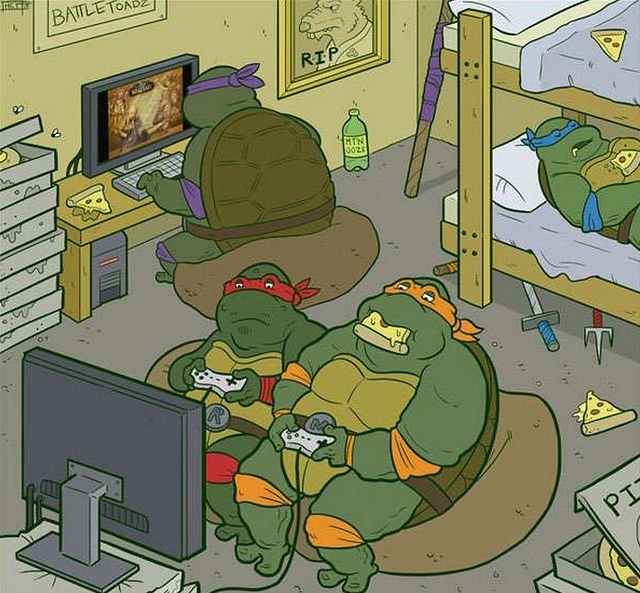 Helga seems to have taken her Arnold obsession a little too far.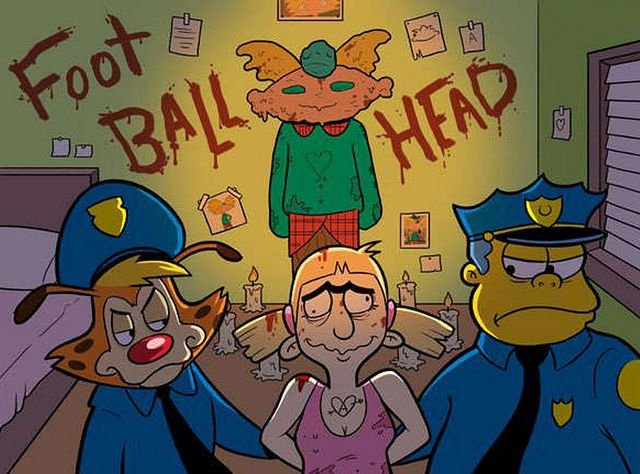 Ed, Edd and Eddy seem to know where that real party's at. And it's a slumber party featuring the Powerpuff Girls and Velma.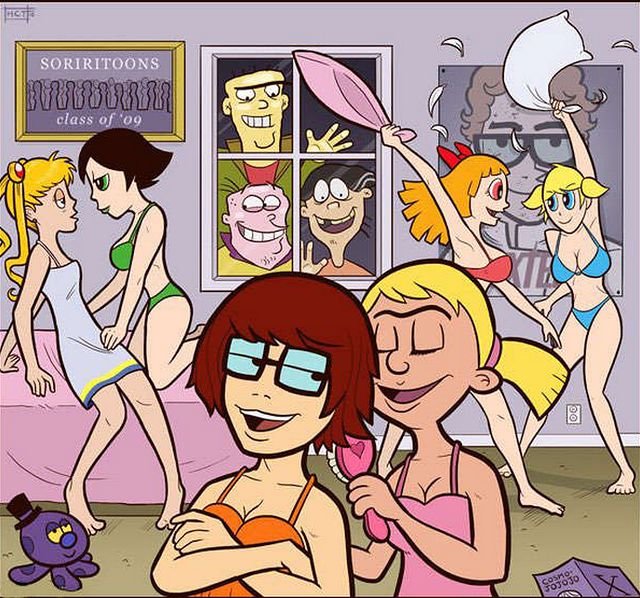 Doug and Skeeter find themselves in the liberal section but they don't know what to do with that.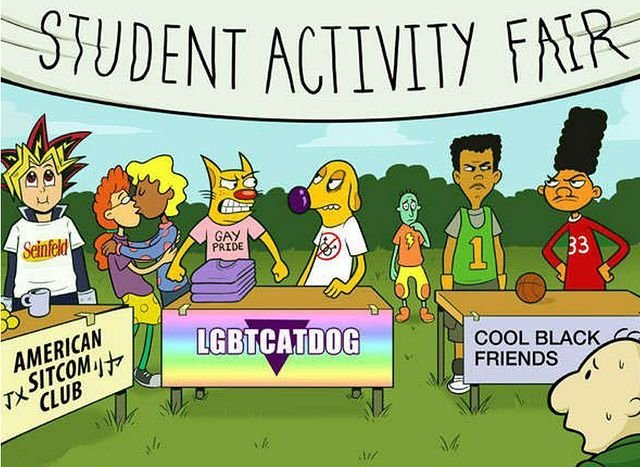 Krumm seems to have an unfair advantage in the pop-quiz. But it's not like the others are that much into tests anyway.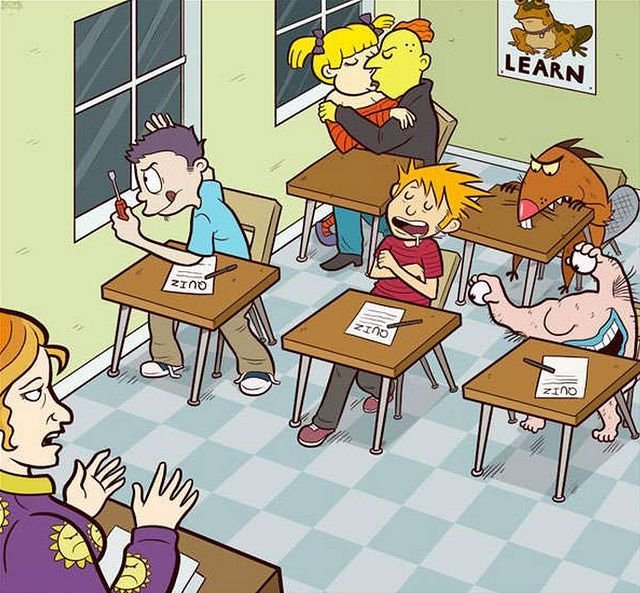 There ain't no party like Bender's keg party because Bender's keg party is mandatory.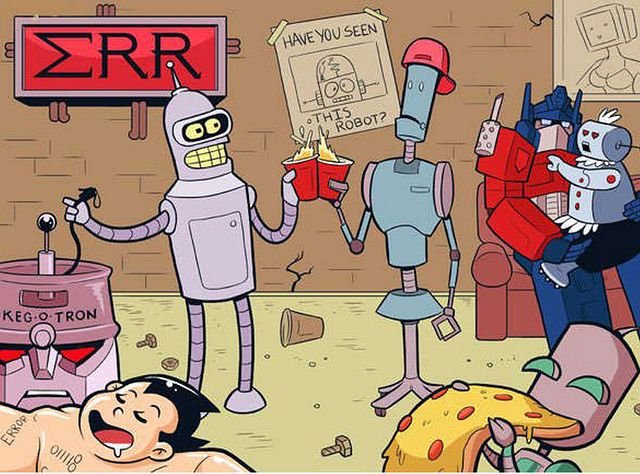 Welcome to the most chilled out group in college. They seem to be bonding over a common 'strain'. Spongebob's totally baked and Shaggy's doling out the munchies.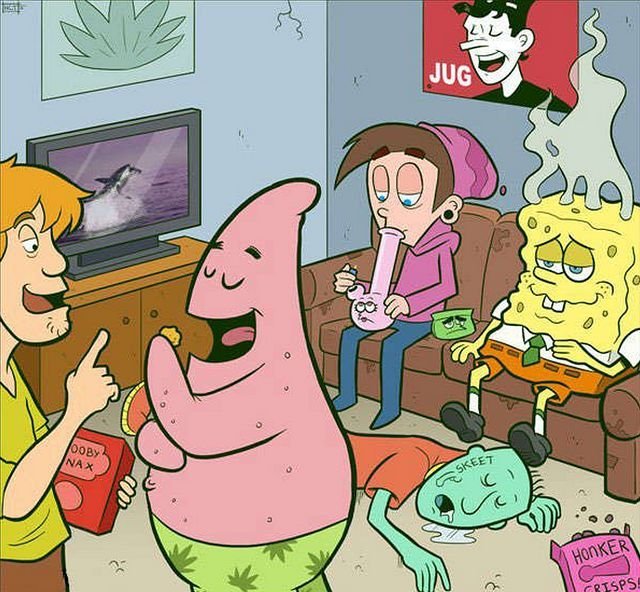 Come to think of it, Roadrunner's the ultimate personal trainer. Others in the gym, like Johnny Bravo and Popeye seem to know what they're doing.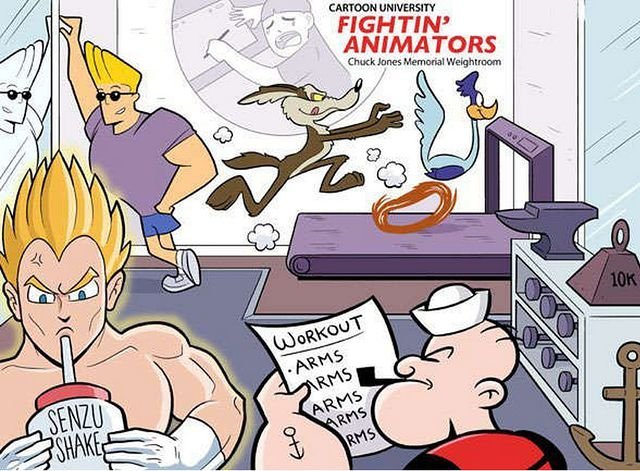 Hello Kitty and Pikachu in a drinking contest? Hell yeah!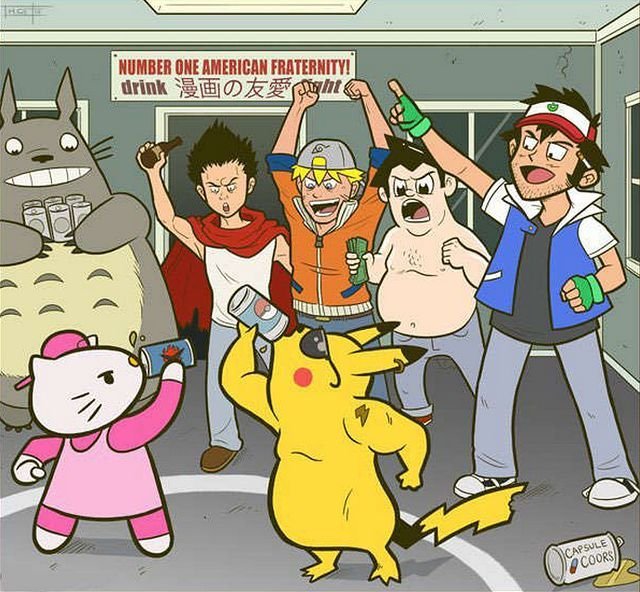 Damn, now I miss the 90s.