[WARNING: Graphic Content]
Israeli police shot a 13-year-old Palestinian boy in the Aida refugee camp in West Bank on Monday, the 12th of October.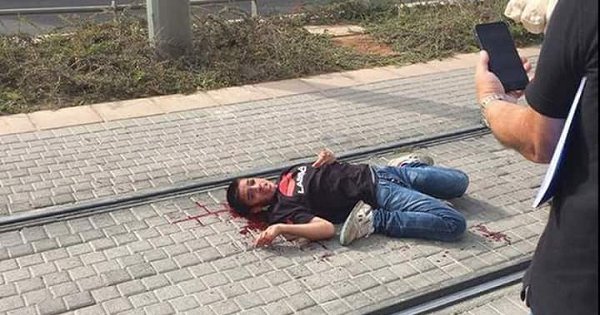 The Israeli occupation police force claims they believed the boy was carrying a knife. So they opened fire at him from close range.
Witnesses say that the boy immediately collapsed to the ground and lay there until he bled to death. The graphic video below shows the boy gasping for breath and crying in pain, unable to move his limbs for a while.
The video also shows Jewish bystanders hurling abuses such as "Die… go to hell… son of a bitch", at the fatally wounded victim.
The boy has been identified as Palestinian Hassan Manasreh and the incident took place in Aida camp, 2km north of Bethlehem.