So, late last night, Redditor

Thatguy9211

uploaded this picture of him and his wife on Reddit, where he said – Decided to photobomb my wife during our wedding photoshoot last month.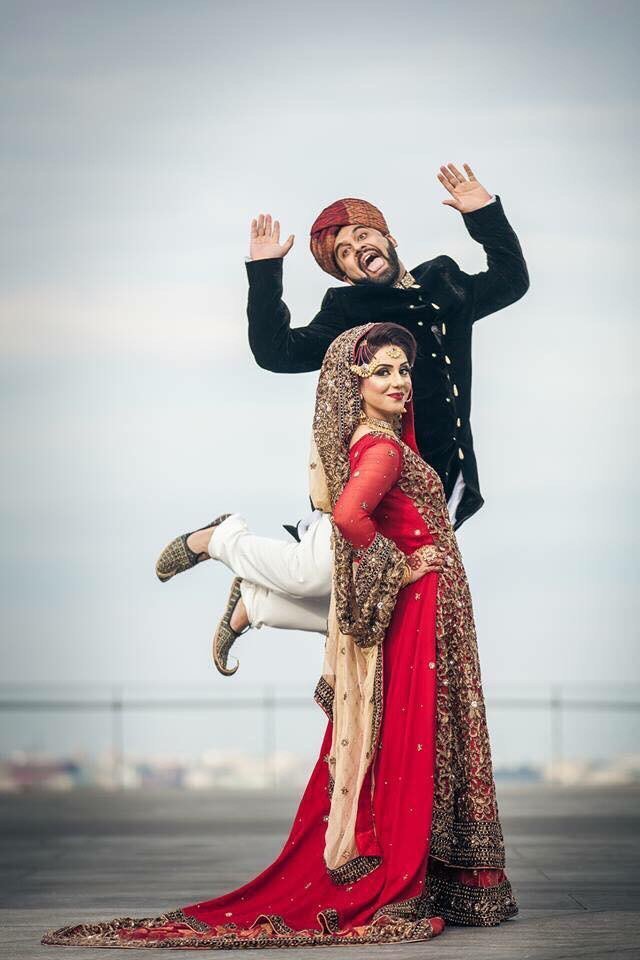 But then, Redditors, being the crazy/beautiful people they are, somehow managed to turn it into a Photoshop battle. You can catch them in action here .
Here are some of the best entries from that thread –
"Genie in a Bottle" by u/gasman, gave us some 90's nostalgia.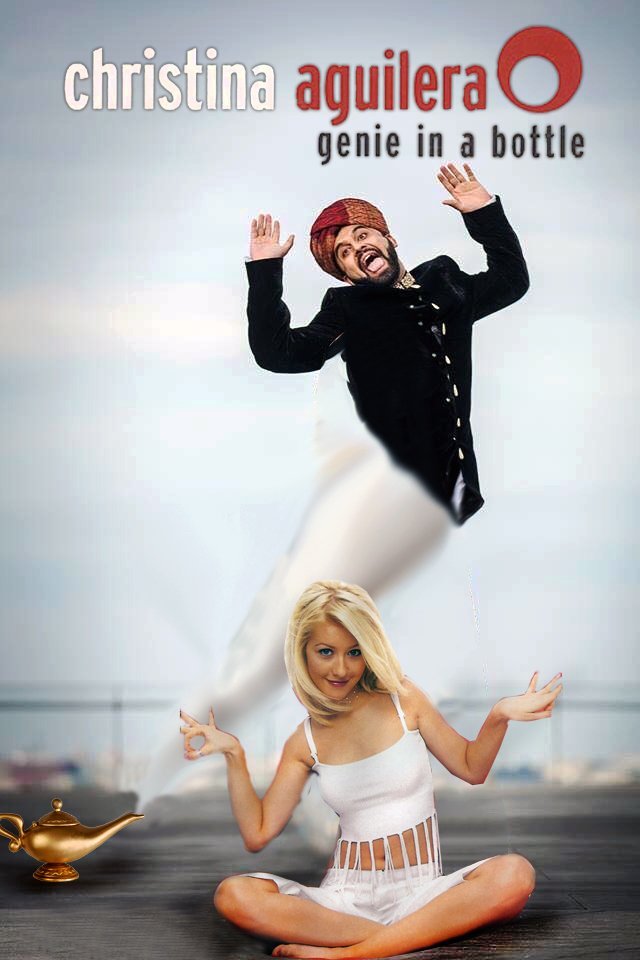 "Get off my rug!" by u/WeAllHaveBoobs, took us back to Agrabah.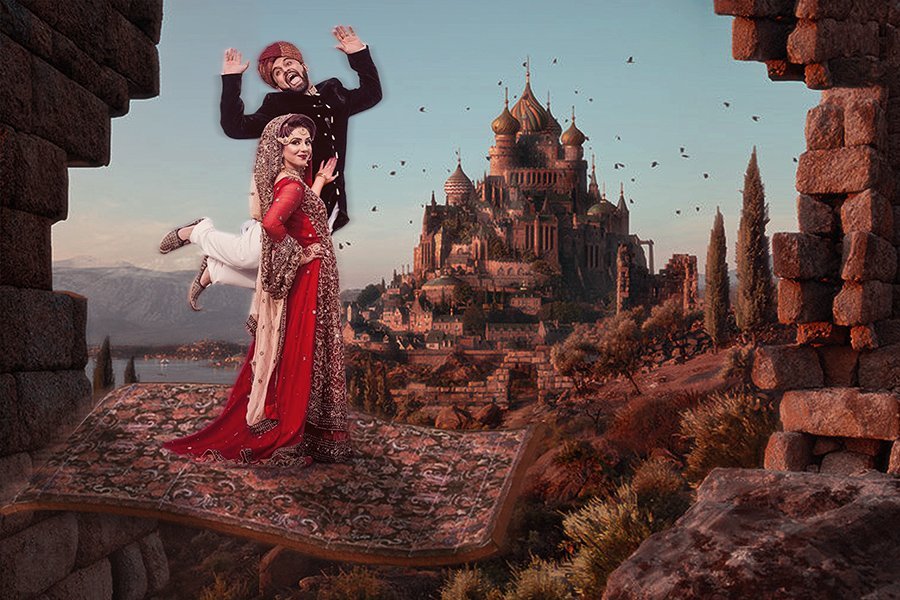 "A Punjabi wedding without at least three deaths is a dull affair" by u/Regn, put a nice Dothraki spin on it.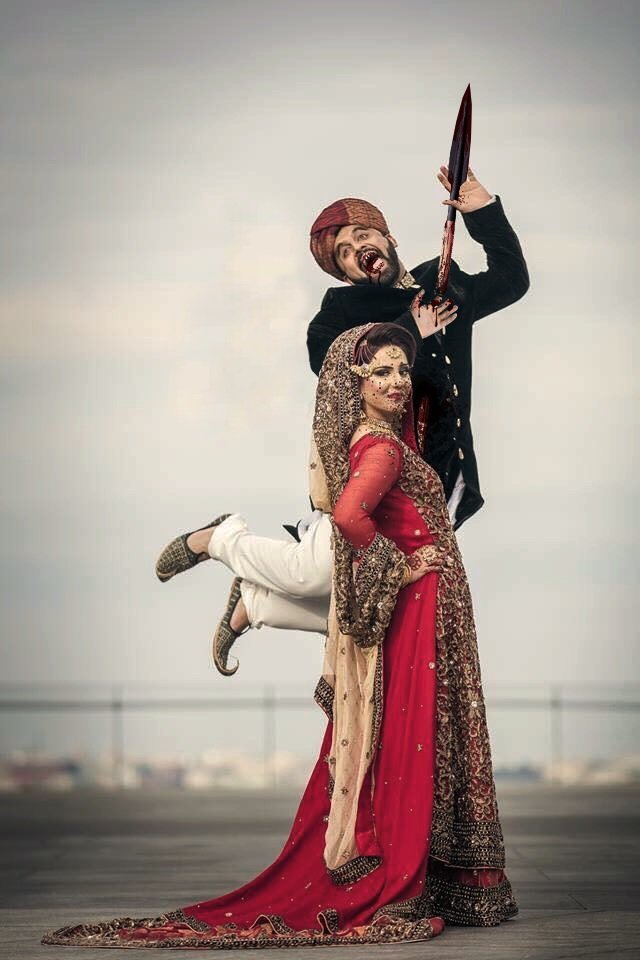 "You belong to me now" by u/TheBlackCamEL, tackled the issue of groom kidnapping.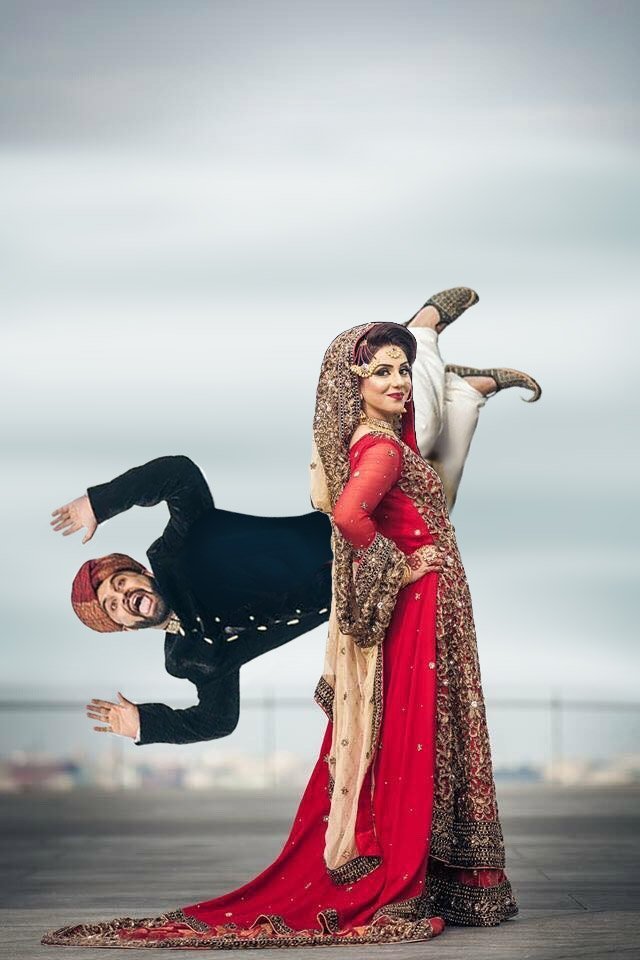 All images sourced from

this

Reddit thread.