Ever since the news of a drunk male passenger allegedly urinating on an elderly woman in the business class of an Air India flight grabbed headlines, the incident has left everyone in shock. Euuuwww! Who does that, right?
Amidst all the latest developments in the case, a news coverage by India Today visually explaining the peeing incident to the viewers has come up. 'Coz yahi dekhna baaki reh gaya tha!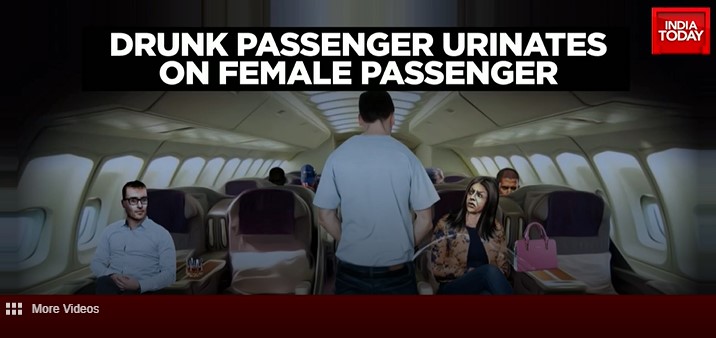 Tech Journalist Abhishek Baxi, @baxiabhishek, posted a bizarre screenshot of its video released by the outlet. The 'dramatic' graphical representation features the man showing his back towards the camera as he pees on the woman sitting on her seat. A co-passenger is casually chilling as he watches the scene. "Drunk passenger urinates on female passenger," the graphic reads.
Calling it out, Baxi wrote, "India Today had to visually explain peeing to its viewers."
Now, let's see what others have to say about this coverage:
Reportedly, the incident took place in the New York-New Delhi flight on November 26 last year. As per the FIR against Shankar Mishra, the woman had informed Air India group chairman, N Chandrasekharan about her "appalling experience" the next day. However, Air India filed its police complaint after more than a month on January 4 claiming that the woman had allegedly withdrawn the demand of his arrest.
While the woman had asked for Mishra's arrest immediately on landing, the airline crew forced her to face him instead as he was apologising to her. "I told him his actions were inexcusable, but in the face of his pleading and begging in front of me, and my own shock and trauma, I found it difficult to insist on his arrest or to press charges against him," she had said in her letter.
On January 4, Air India had imposed a 30-day travel ban on Mishra. Mishra, who reportedly continued to expose his private parts and remained unmoved until other passengers got involved, is currently missing.
Coming back to India Today's news coverage on this incident, it is a peak level of stupidity.