An adorable video of a baby elephant walking behind forest officials has been circulating the internet.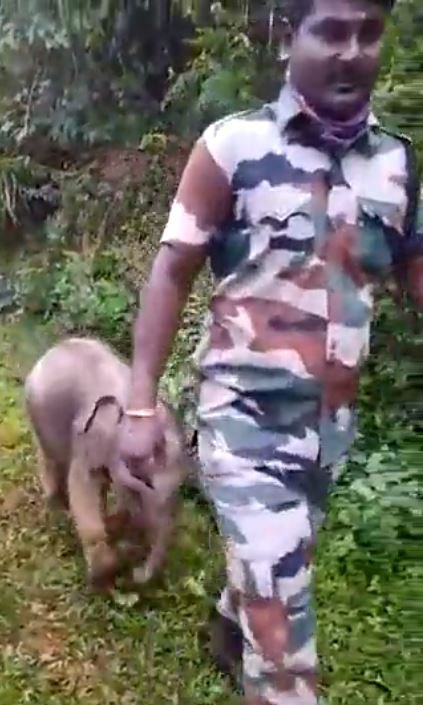 Officers in Mudumalai National Park in the Nilgiri mountains led a rescue mission where they found the baby elephant's family and then helped them reunite. In fact, Tamil Nadu Principal Secretary (Environment and Forests), Supriya Sahu even posted the video praising the officers' efforts. 
The little one has obviously stolen everyone's hearts with its adorable, fumbling walk. Here's how some people responded to the video. 
Sending lots of hugs to the mum and baby!