Some Bollywood movies have interesting opening sequences that manage to capture the attention of the audience from the very start. Hindi films, back in the sixties and seventies, were masters at this. Almost all movies of this era opened with a hard-hitting quote or a line from a shayari. These opening lines are now long-forgotten art.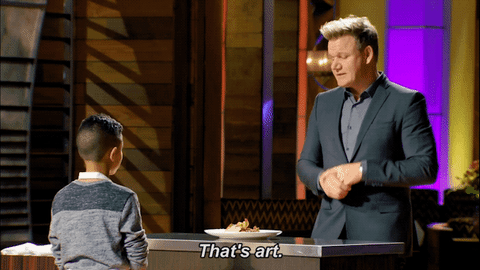 However, we found a thread on Twitter where a user had compiled all these lines. Pragyan Mohanty tweeted a thread on old Hindi film banners which opened with hard-hitting lines. The thread is a treasure trove for all Bollywood buffs. Take a look at them below.
1. Sultan Productions
Established by Sultan Ahmed in 1970, the movie would open with a line by Amir Minai. It was voiced by the late actor Prithviraj Kapoor.
2. Time Films
The films of this banner opened with these lines – "Fanoos ban ke jis ki hifaazat hawa kare, woh shamma kya bujhe jise roshan khuda kare." While the writer and the voice-over artist of these lines remain shrouded in mystery, one cannot help but marvel at how beautiful these lines are.
3. Mangatram Films
The opening lines are the same as those used by Time Films but for Mangatram Films they are voiced by actor Manmohan Krishna. Quite interestingly, Pragyan Mohanty notes that these lines were extremely popular and many production houses have used them.
Gautam Pictures relied on Ghalib's couplets to open the film.
5. RM Art Productions
Founded by Ratan Mohan, RM Art Productions produced nearly 20 films between 1964 and 1994. They opened with these lines by the poet and writer Allama Iqbal.
6. Bahry Films
Bahry Films opened with a line by the poet Sahir Ludhianvi.
7. Aftab Pictures
Aftab Pictures have had Shatrughan Sinha, Kader Khan, and Raza Murad voice the opening sher.
8. Adarsh Arts
While the identity of the writer and the voice-over artist is unknown, you have to agree that these simple lines manage to say a lot.
Set up in 1970 by Mohan Kumar, EmKay Films have Harish Bhimani voicing these lines – "Apni hi karni ka phal hai nekiyaan ruswaiyaan, aap ke peechhe chalengi aap ki parchhaiyaan."
10. Mehboob Productions
Rafiq Ghaznavi voiced these lines by Mast Kalkattvi. "Muddai lakh bura chaahe to kya hota hai, wo hi hota hai jo manzoor-e-Khuda hota hai," these lines have become so popular that we continue to hear various versions of these even today.
11. Nasir Hussain's NH Films
Nasir Hussain's production house, NH Films, uses an impactful line by Jigar Moradabadi.
12. The Roop Enterprise
Kader Khan also voiced the opening lines for The Roop Enterprise. For example, in Shakka (1981). Pragyan Mohanty notes that there is a possibility of Kader Khan having penned those lines.
13. Swarn Productions
Raza Murad also voiced for Swarn Productions.
Sadly, most of these production houses have shut down. In an era of lousy remakes and bad remixes, this is truly a much needed walk down the memory lane.