If there's two things the human soul can never get enough, it's books to open up the mind, and food to fill our senses. So, a combination of the two at any given place will make that place heaven on Earth, by default.  
That's where The Nerdy Indian Cafe comes in. A quaint cosy place located in Said ul Ajab, right at the turn of the road. It's hard to miss. You can see the wall of books as you get closer to your destination and you already feel invited. 
India's first concept cafe that gives customers a book to take with them for every order they place, The Nerdy Indian Cafe is true to its name – attracting the book nerd with a craving for food that is as worldly as it is also Indian. 
You get to munch on Tandoori Chicken Popcorn while reading a Charles Dickens' Classic, or you could devour a Classic Margherita Pizza while enjoying a J.R.R Tolkien masterpiece. 
Located in Said-ulajab, Delhi The Nerdy Indian encourages solo visits, customer interaction and most of all, a sense of wonder. It's instantly a favourite with instagrammers, foodies and bookworms, alike. 
You could be waiting for your food to hit the table and not have a problem with the waiting; courtesy of the wall of books that makes it almost therapeutic to just count the books, or read the titles. 
Really, it's a book lover's paradise that also serves great soul food. So, while you're reading and your favourite character is having a hard time in one of the chapters, you can devour the delicious food to make the pain feel a little better. There's no better way to do it, is there? 
And the books aren't the only elaborate part of your time spent at The Nerdy Indian Cafe; the food menu is worth a good few minutes simply because you will be spoiled for choice when it comes to the difficulty of choosing amongst equally scrumptious preparations.  
Pick from a variety of Italian-styled dimsums – Momos dipped in a yummy arrabiatta sauce, butter chicken momos or (their specialty) the Al Freddo-styled Momos.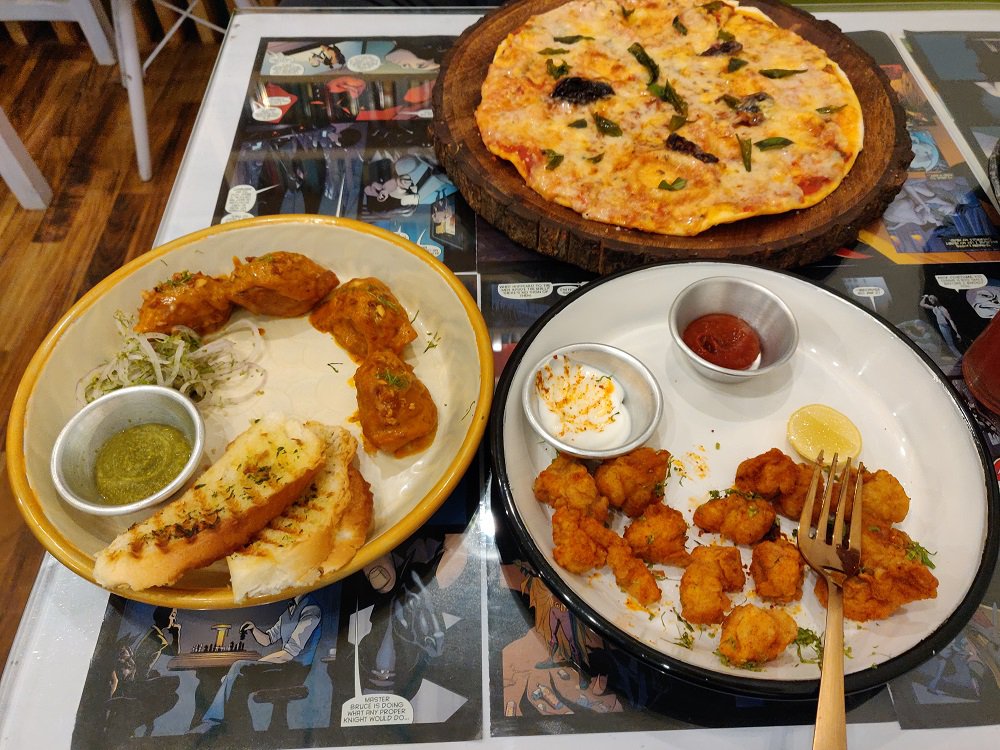 Pair any of these messy dimsums tat will leave you feeling satisfied – whether or not the ending of your book does that – with their extremely refreshing bunta options, or smoothies. 
A combination of food and drinks will cost you approximately Rs.500 which is a steal for the vibe, the books, the space and the quality of food.  
They're open from 11 AM to 11 PM and within just a week of opening have already become a crowd puller for college-goers, expats and working professionals, all the same. 
Oh, and if that isn't incentive enough, then listen to this: If you're bill is between Rs.500 to 999, you get 1 book. If it's between Rs.1,000 to 1,499, you get 2 books. And if it's between Rs.1,500 to Rs.1,999, you get 3 books. You get the point. So, it's food and books and this is what heaven really looks like, stat.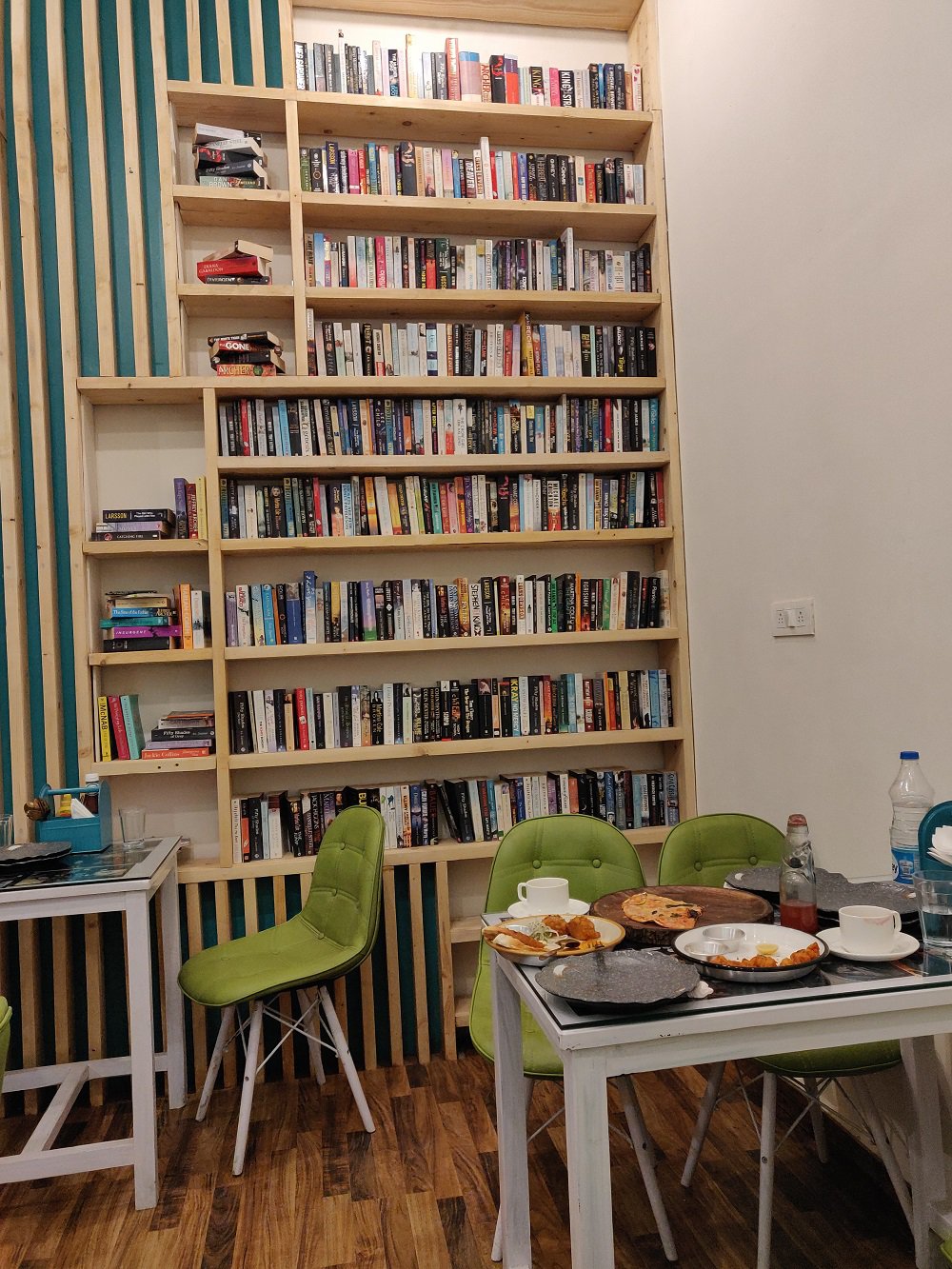 Time to eat, read and repeat!