In the past few days, Delhi has received heavy rainfall that broke a 41-year record. Delhi received 153mm of rain on Sunday and that is the highest the capital city has received in July since 1982. And not just Delhi, but the adjoining NCR regions also witnessed incessant rains.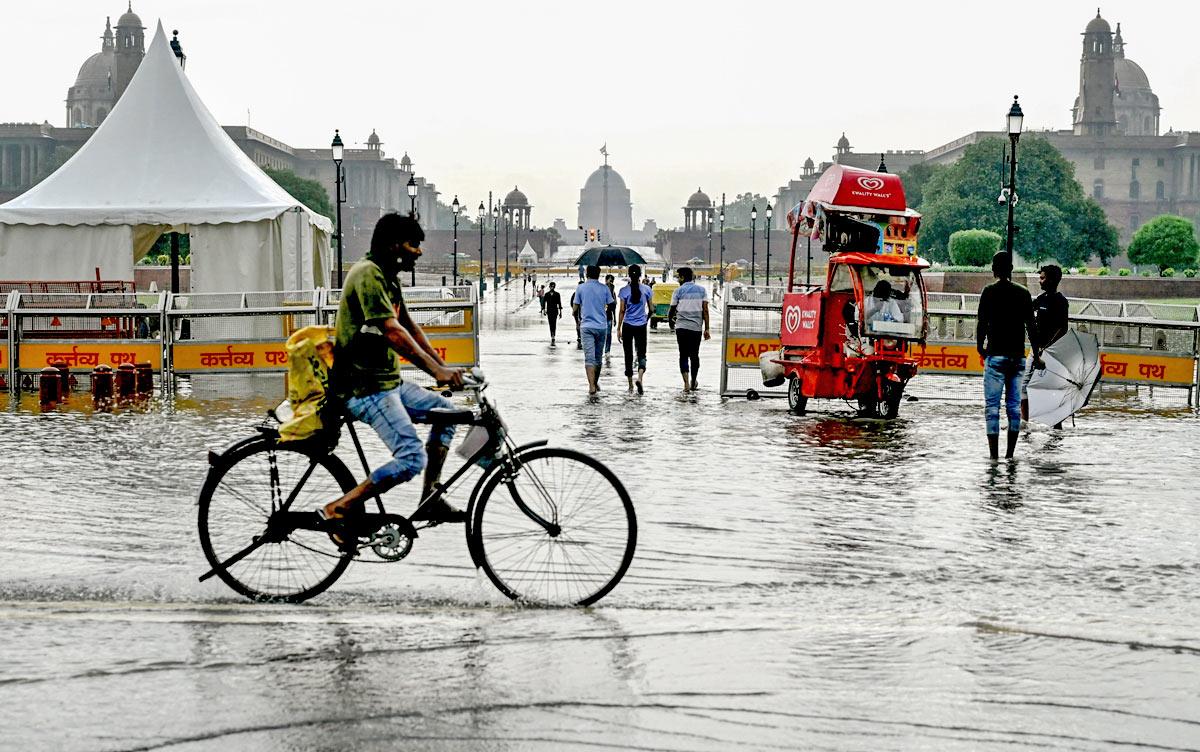 And just like clockwork, the heavy rainfall led to severe waterlogging and flood-like situations in major parts of Delhi and Gurgaon. This is the case with every monsoon, every year. The water level of the Yamuna was flowing above the danger mark and an Orange alert has been issued. Yamuna has been rising continuously as the neighbouring Haryana released more water into the river from the Hathnikund barrage.
But amidst these water logging incidents, if there is one part of the NCR which isn't facing a bad situation right now, it is Noida. Many people took to social media to share multiple pictures from Noida where the situation was not as bad as in Delhi or Gurgaon and it sparked a debate.
In these two cities, the daily commute became impossible as there was knee-deep water on the roads. People shared visuals of roads in Noida where there was no waterlogging. They praised the infrastructure and many also wished to move there.
Here's what people had to say.
It's time citizens get better infrastructure from their governments.