Today, let's talk about being civil while meeting celebrities. Fans tend to get overboard during interactions with their favourite stars. While some fans get emotional, others go uber hyper, and sometimes they cross the line of maintaining a space with celebs. Remember when a female fan allegedly tried to forcibly kiss Aditya Roy Kapur? While the actor handled the situation quite well, it was still unpleasant to watch the incident.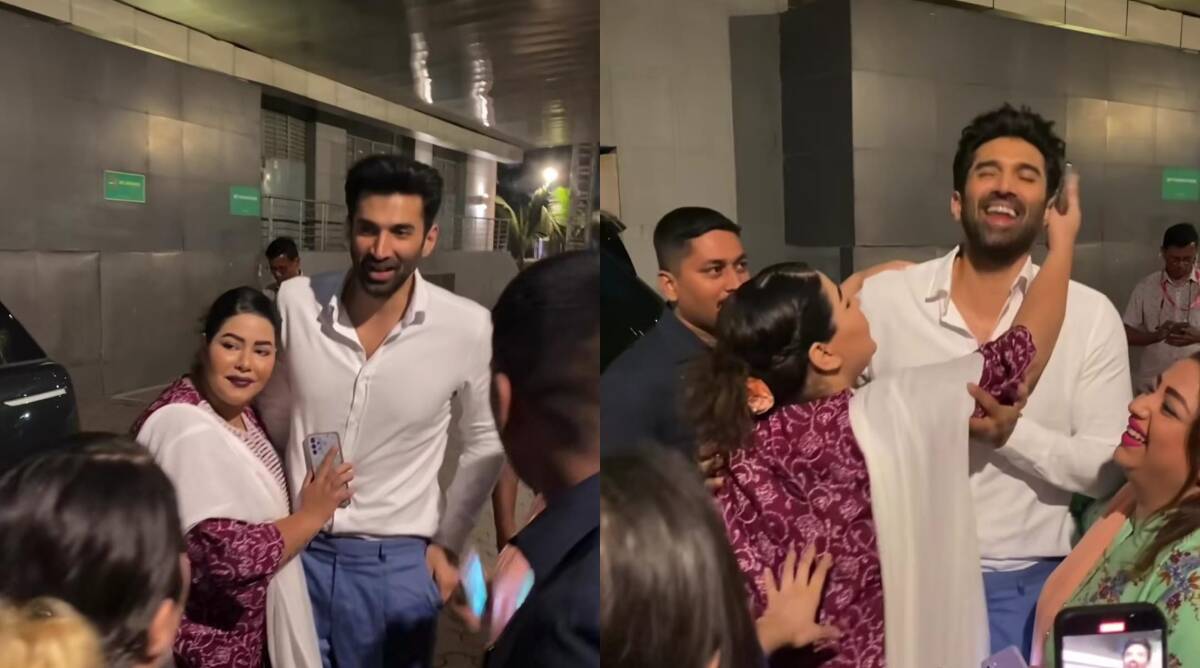 Another incident of a celebrity being subjected to peak unacceptable behaviour of an overexcited fan has been grabbing headlines. We are talking about legendary singer Arijit Singh, who recently got injured by a fan at his concert. Videos from the event are going viral on social media.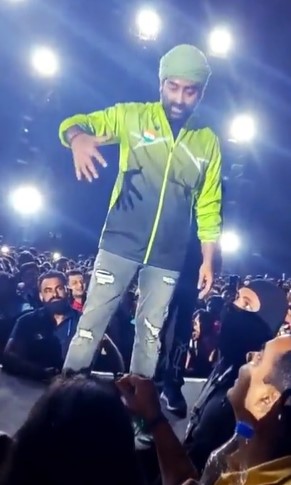 A clip posted by @arijitsinghliveupdates on Instagram shows the Tum Hi Ho singer schooling the fan politely at the Aurangabad concert after the woman allegedly pulled his hand.
"You were pulling me. Please come on stage. Listen, I have been struggling, okay? You have to understand this," Arijit Singh can be heard saying in the video.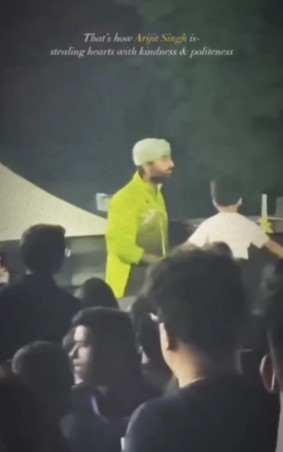 "You were pulling me. Listen to me, I am not somebody who's going to blame just like that, okay? I am struggling. You are here to have fun, no problem. But If I am not able to perform, you are not able to have fun, that's as simple as that," the singer adds.
Arijit Singh, who can be seen visibly upset with the behaviour, further says, "You pulling me like that…now my hands are shaking. should I leave?" While the crowd shouts out loud with a big 'NO', the singer adds, "Why did you pull me like that? My hand is shaking right now. I can't move my hand."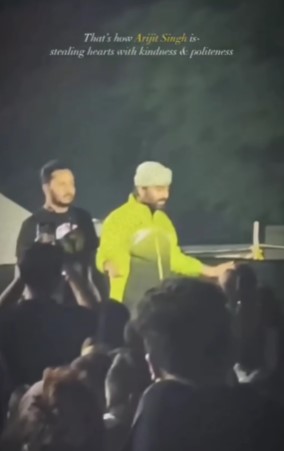 Reportedly, it happened after the fan attempted to grab Singh's hand in order to have a handshake. However, the singer lost his balance and injured his hand, which resulted in him pausing the concert for some time.
Watch the video here:
Here's another video from the incident that happened last night:
"You are grown up, right? You are a matured person. Why did you pull me like that?" Arijit can be heard saying in this clip. The fan apologised to the singer.
Here's how netizens are reacting to the incident: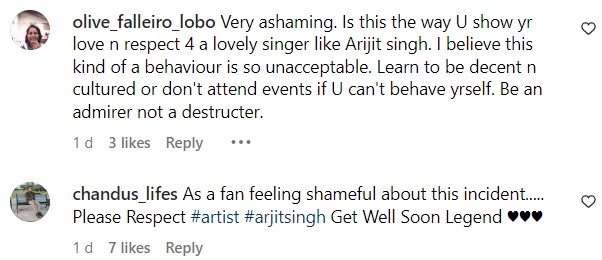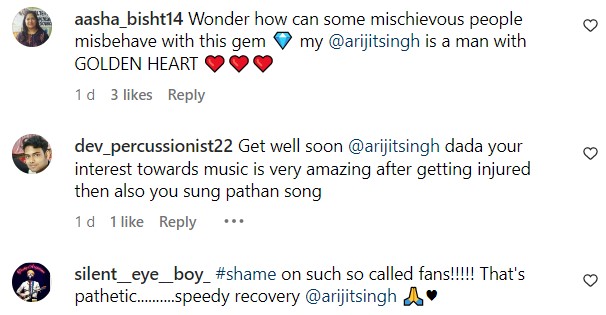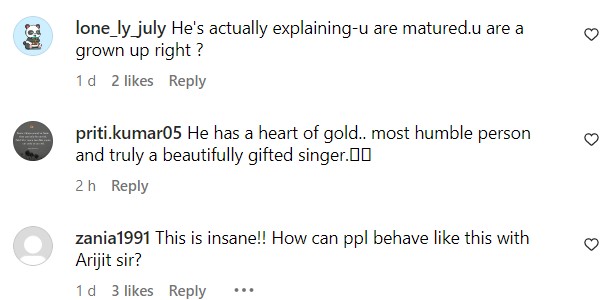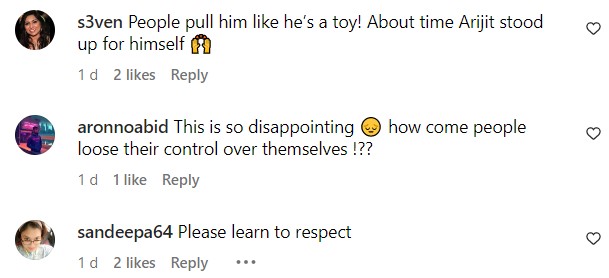 Arijit Singh Live Updates also shared a photo of the singer in which his injured arm can be seen covered in crepe bandage. Check out the photo here:
It is highly unacceptable to behave this way. Respect artists. Respect Arijit Singh. He is a gem. Period.
*Get well soon, star*